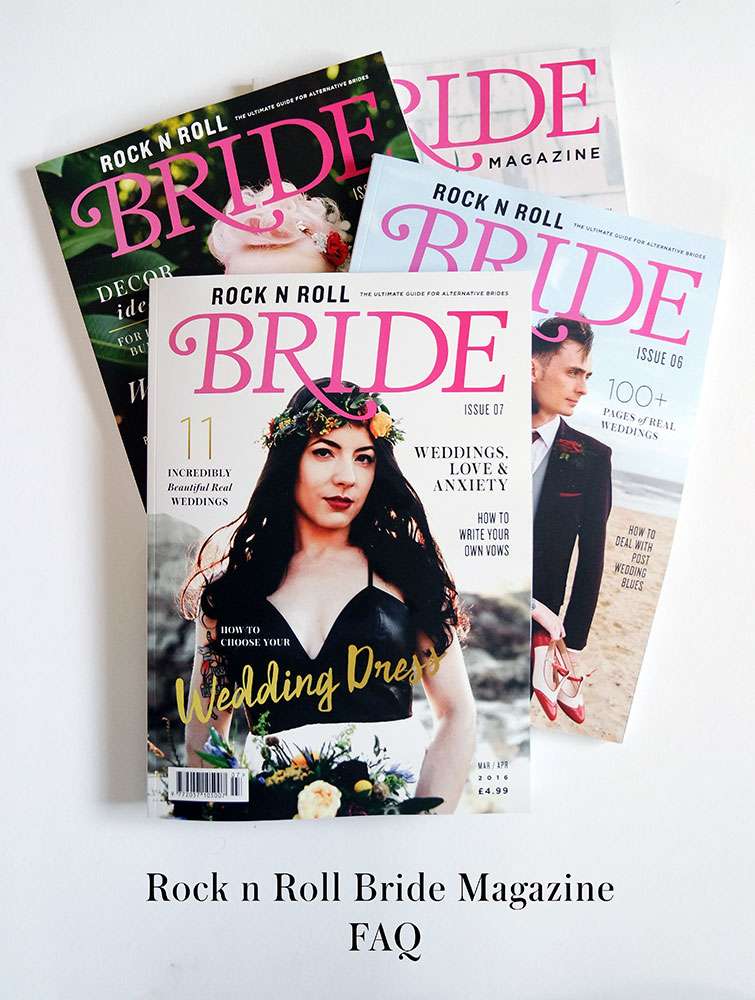 Issue 7 went on sale TODAY and as always, there have been so many questions about it! It's hard to keep on top of answering them everytime they crop up on social media, so I've put together a quick n dirty FAQ post for you.
When does the magazine come out?
The magazine is bi-monthly, meaning there's a new one every other month. It always hits the newstands on the first Thursday of the month and we start taking online pre-orders from the 26th. So the March/April issue came out today, on the 3rd, but you were able to pre-order it online from February 26th!
Where is the magazine stocked?
Currently we're in larger branches of WH Smiths, Sainsburys and some independent newsagents (we're hoping to add new stockists soon!) If your local branch doesn't stock it, and you ask them very nicely, they may be able to order it in especially for you.
Is there a digital version?
Nope. There's the blog if you want your digital fix, the magazine is only available in print. I personally don't like digital magazines so we have no plans to make one.
How to I order online or subscribe?
Just visit our online shop. Payments are processed securely through PayPal and UK shipping is free!
I ordered online and my magazine hasn't shown up!
Magazines are shipped out using 2nd class post, usually within 48 hours. UK orders then take between 2-3 working days to be delivered and international orders generally take 2-3 weeks. If your order hasn't shown up after these times then please email us with your PayPal receipt. We'll check things our end and if need be send out a replacement.
If you would prefer to order your magazine using tracked postage, please email us before you place your order and we can arrange that for you. The cost of this service is dependant on your location.
How do I cancel or manage my subscription?
Its all done through PayPal. You can log into your account and modify or cancel your subscription at any time. Please make sure your postal address is correct in PayPal. We can not accept any liability for magazines that are sent to an incorrect address that you provided.
Why don't I get my subscription before it's in shops?
This is because of the way PayPal subscriptions work. Your recurring payment comes out on the same date every other month. So, lets say the magazine went on sale on the March 3rd, but you didn't sign up for a subscription until the 20th. Your next issue will not be processed until the 20th May.
If you would like to ensure you get your copy as early as possible, cancel your current subscription and resubscribe during the pre-sale or first week that the magazine is available!
Can I order back issues?
Yes! All the available back issues are listed in the shop. If an issue isn't there it means it is sold out.
Do you ship to America/ Australia/ France/ Singapore/ Japan/ Timbuktu?
Yes, we ship worldwide. We've even shipped magazines to Navy ships in the middle of the ocean!
Why is international postage so expensive?!
There's no escaping it, international shipping can be pricey. We post your orders using Royal Mail and we pay exactly the same amount that you do. We do not make any money from the postage fees. We actually take a hit on each UK order to include the shipping in the cover price of the magazine. However this is impossible to do with international orders.
How do I get my wedding featured in the magazine?
The submission process for print is exactly the same as for the blog. I make the final call as to whether I think a wedding is more suitable for one or the other. However if you are particularly keen on being in print, please let me know when you email me.
How do I get my wedding business featured in the magazine?
We are very proud of the fact that we keep our advertising rates small and accessible for indie and alternative businesses. Adverts start from just £50. For information and rates simply email magazine@rocknrollbride.com. Please include a little bit about you and your company plus your URL in your message.
Are there editorial opportunities for businesses within the magazine?
Yes, although they are not guaranteed. The only way to ensure you are featured in a particular issue is to advertise. Email me if you'd like more info and I can let you know the options.
Can I write an article or create a DIY tutorial for the magazine?
I would love you to! I have written a whole blog post about this so be sure to check it out. You stand the best chance of your piece being accepted if you write the article and then submit it, rather than just sending over an idea. Please note that submitting an article does not guarantee that it will be published and if you are submitting a DIY tutorial then high quality (professional standard) photography is a must.
If you have any other questions you can always drop me an email on magazine@rocknrollbride.com or leave a comment below. Thank you for all your continued love and support of the mag, we couldn't do it without you!