Sorry, this product is now sold out!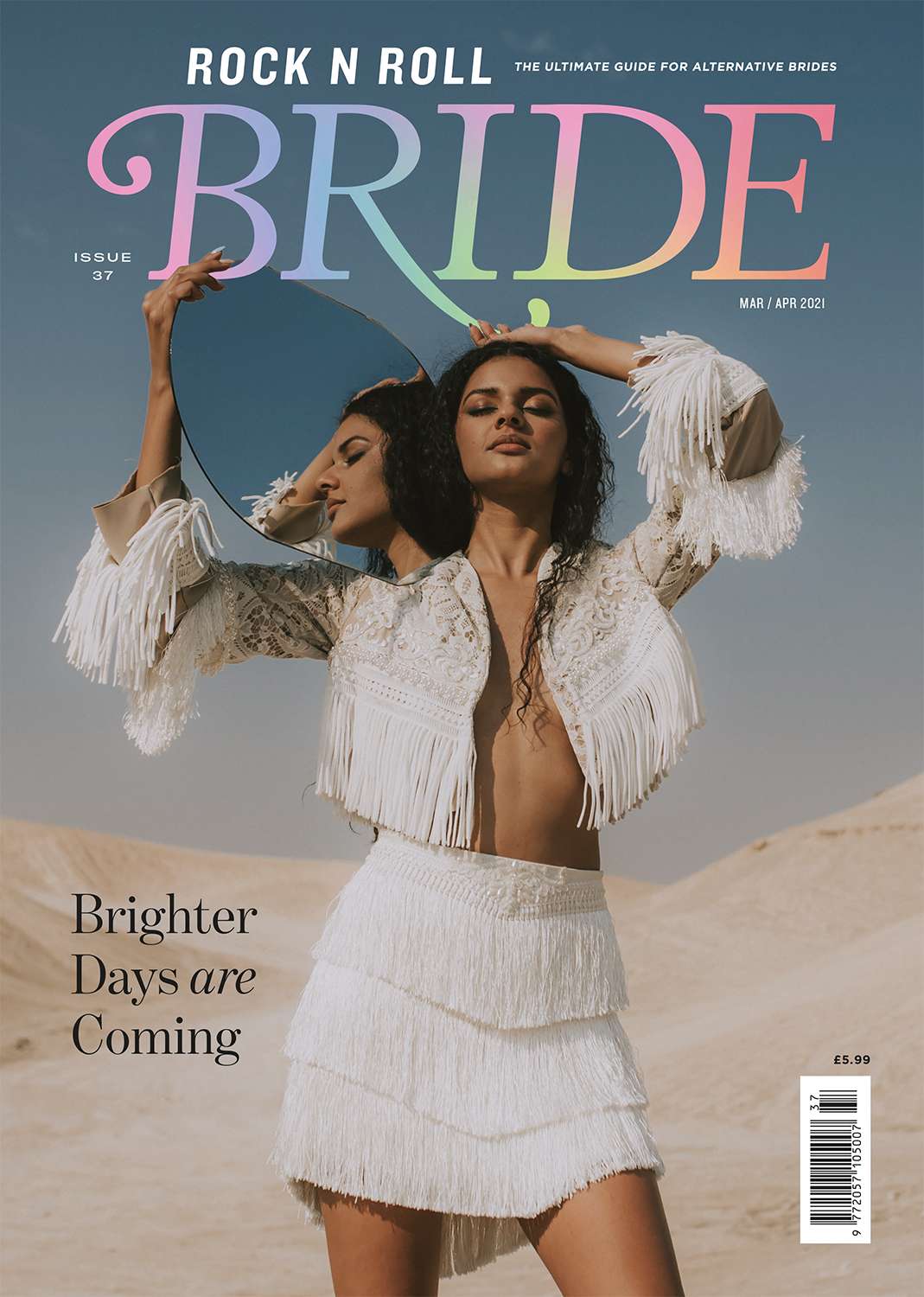 Brighter days ARE coming and my God, are we ready for them! However you feel about the recent government announcements regarding weddings, it's safe to say that things are finally moving in the right direction. The last year has been absolutely insane but with the vaccine roll out on track and the weather starting to get better, it finally feels like the end is in sight.
Another England-wide lockdown over the last two months meant that our usual fashion editorial had to be put on hold for this issue. Luckily for us, some friends of Rock n Roll Bride came through and sent us this incredible shoot. Shot in the Judaean Desert near Jerusalem, photographer Alon Gruber and stylist Karin Zimerman used pieces from Lee Kodo's latest collection to create this dreamy yet rugged desert editorial. This shot was just PERFECT for the vibe I wanted to go for with this cover too, what a blessing! Guy Simon Tov also made this stunning video:
Whether you're newly engaged or this is the second (or even third) version of your wedding that you're planning, our brand-new issue is now coming at ya with all the information and inspiration you could possibly want. If you would like to order this single issue you can do so here, or subscribe by filling out the form at the top or bottom of this post. UK postage is free, and we ship worldwide! All orders are processed securely through PayPal (and if you don't have a PayPal account you can just use the PayPal system to pay via credit or debit card).
So, what has this beauty of a new issue got in store then? Well… A little bit of this: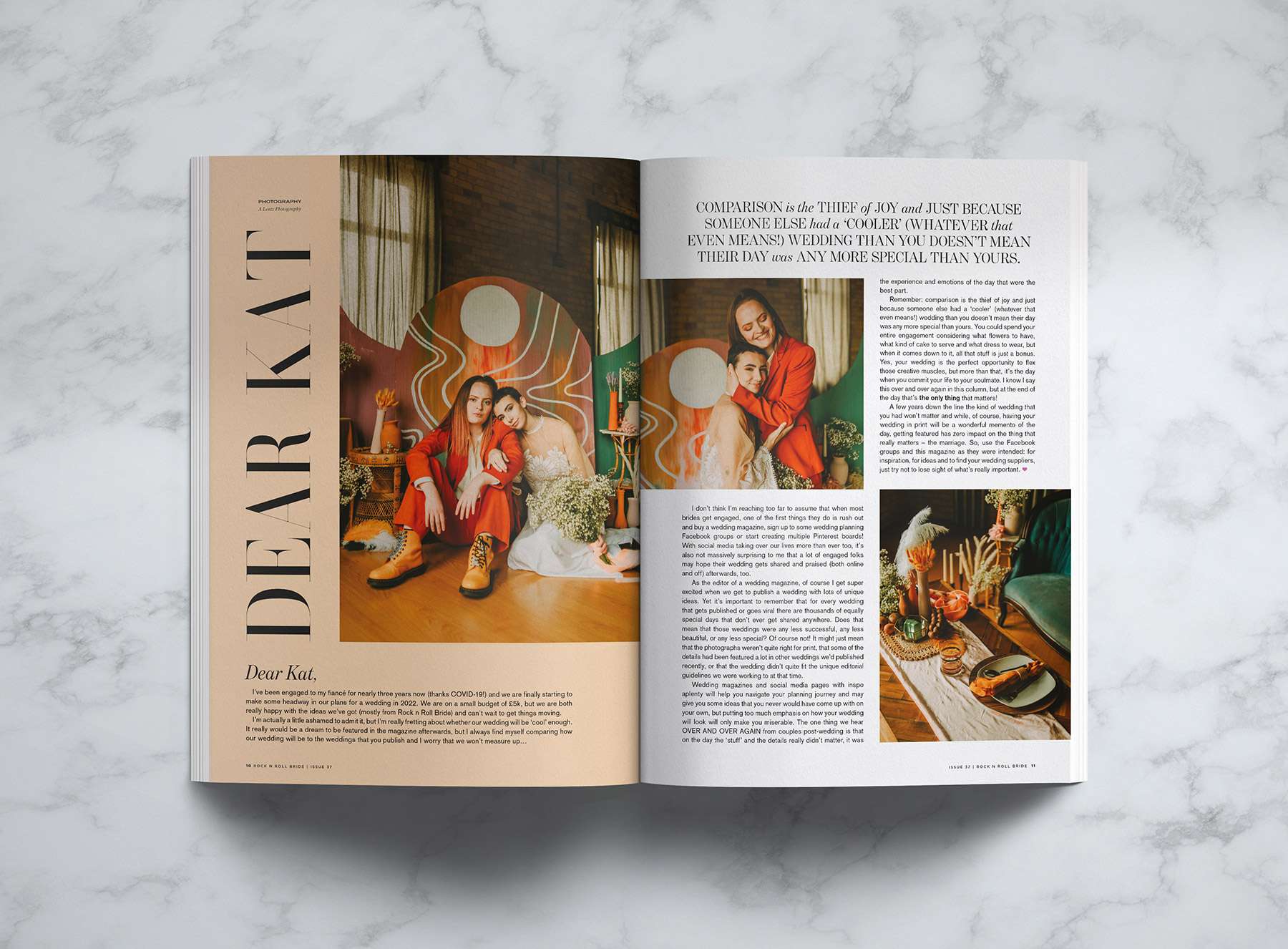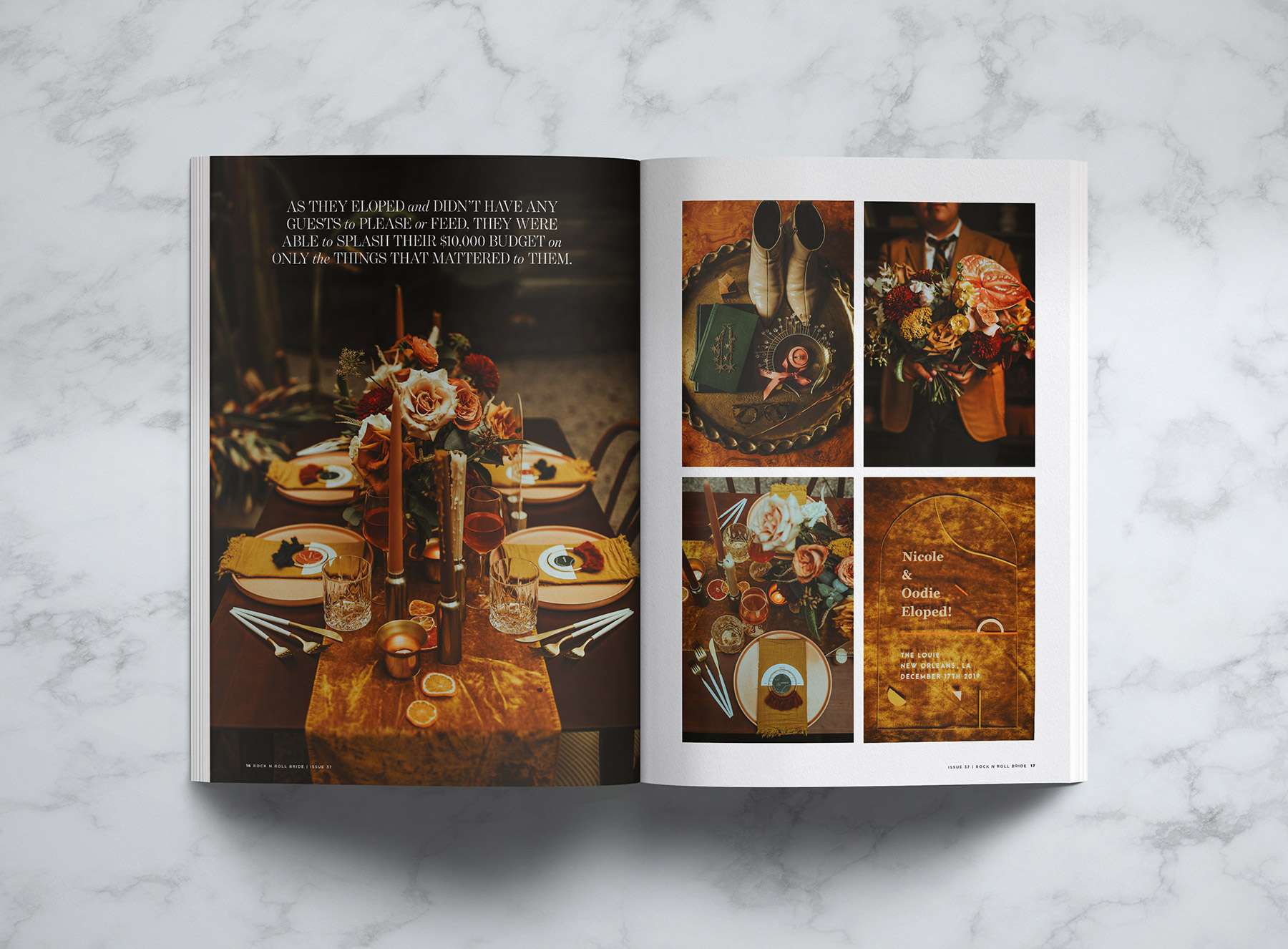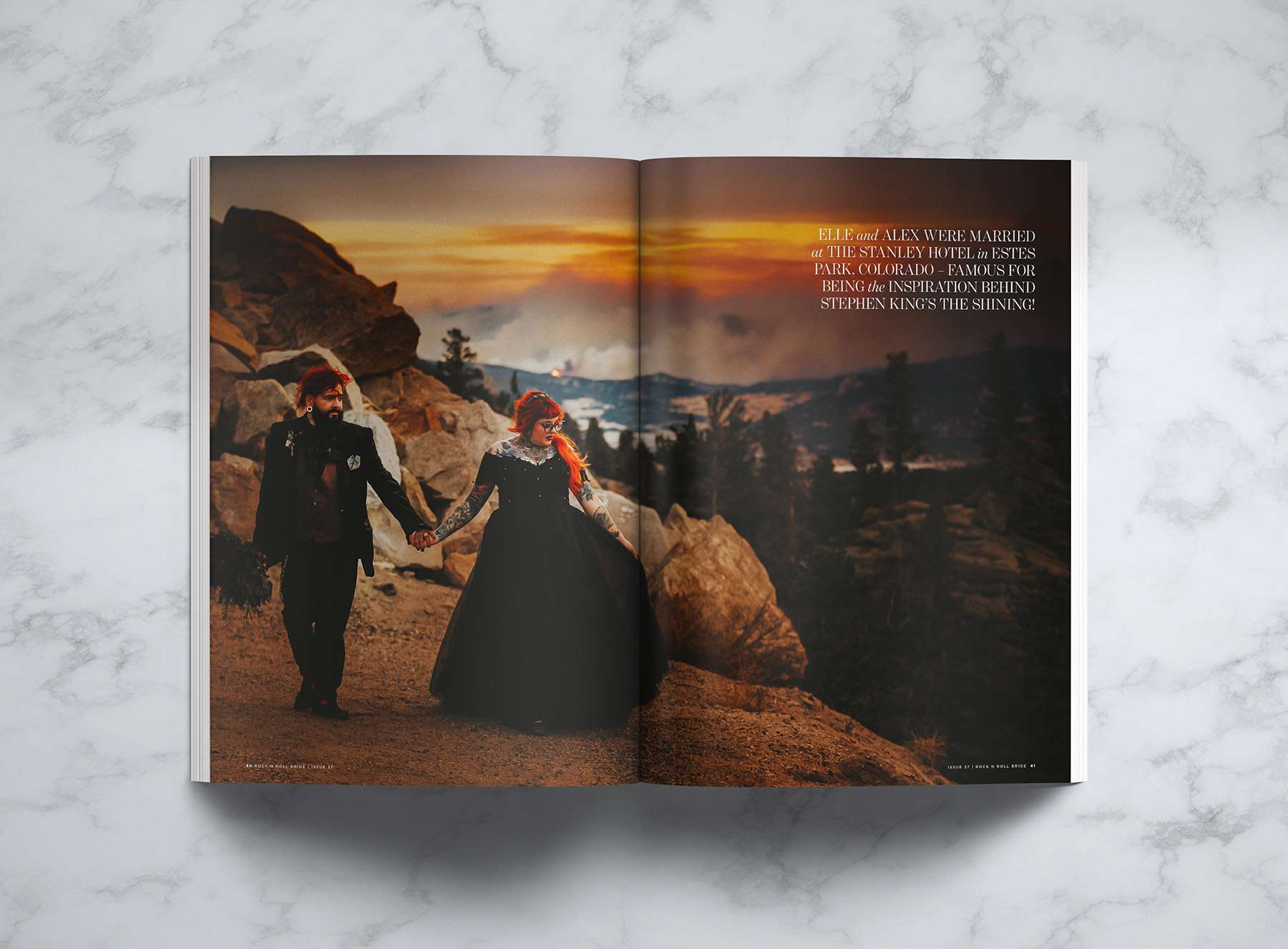 …And a little bit of that: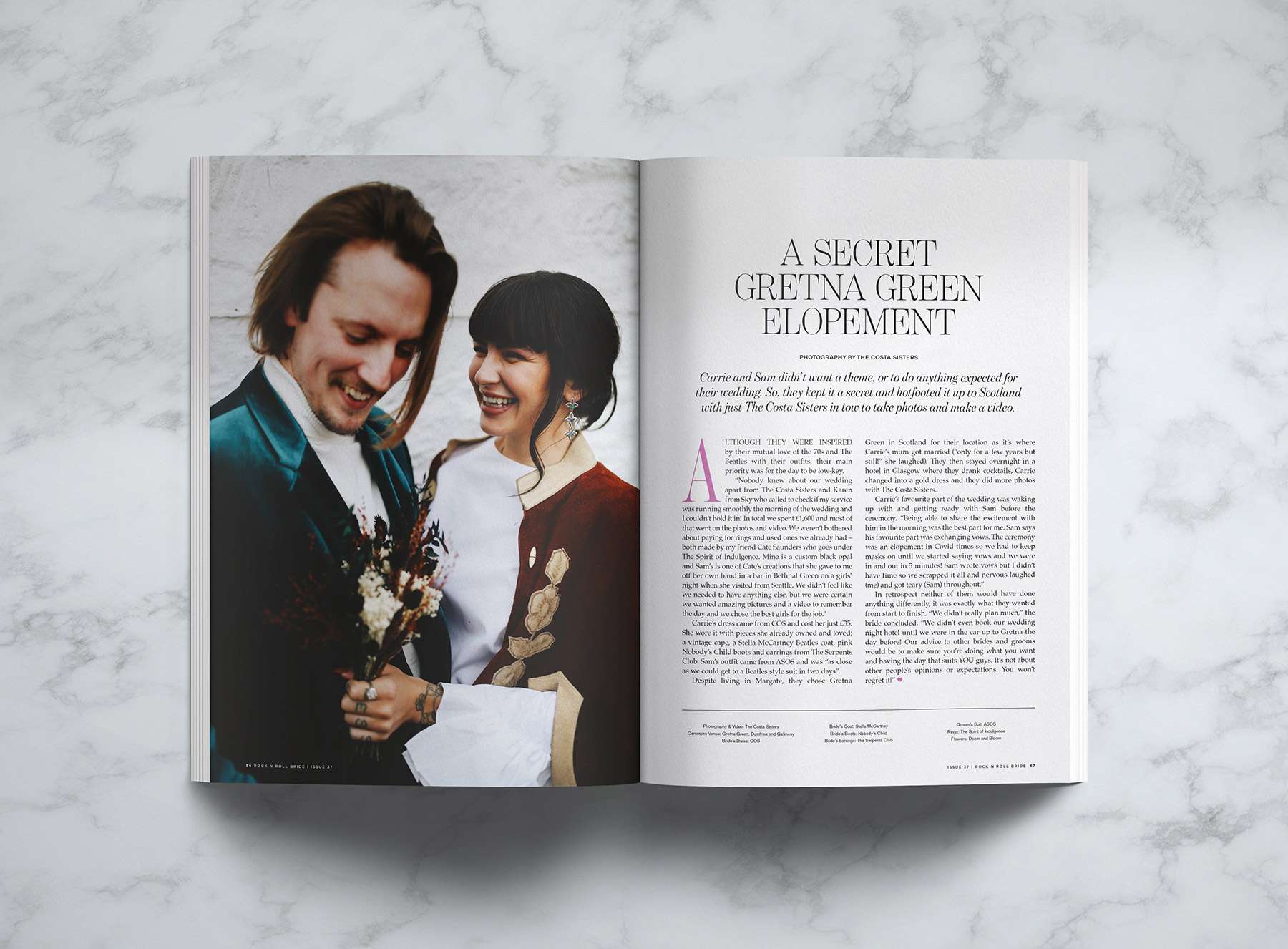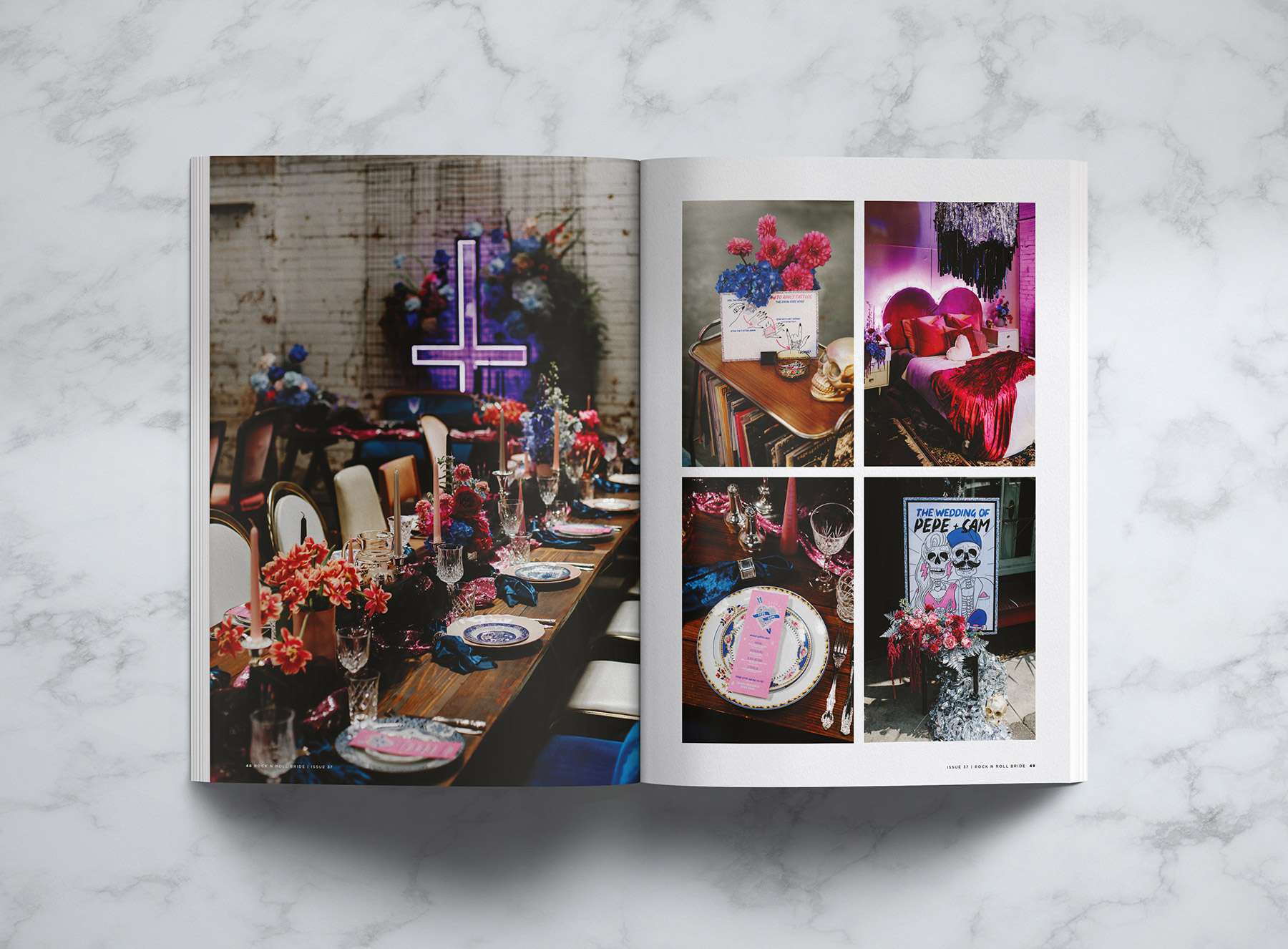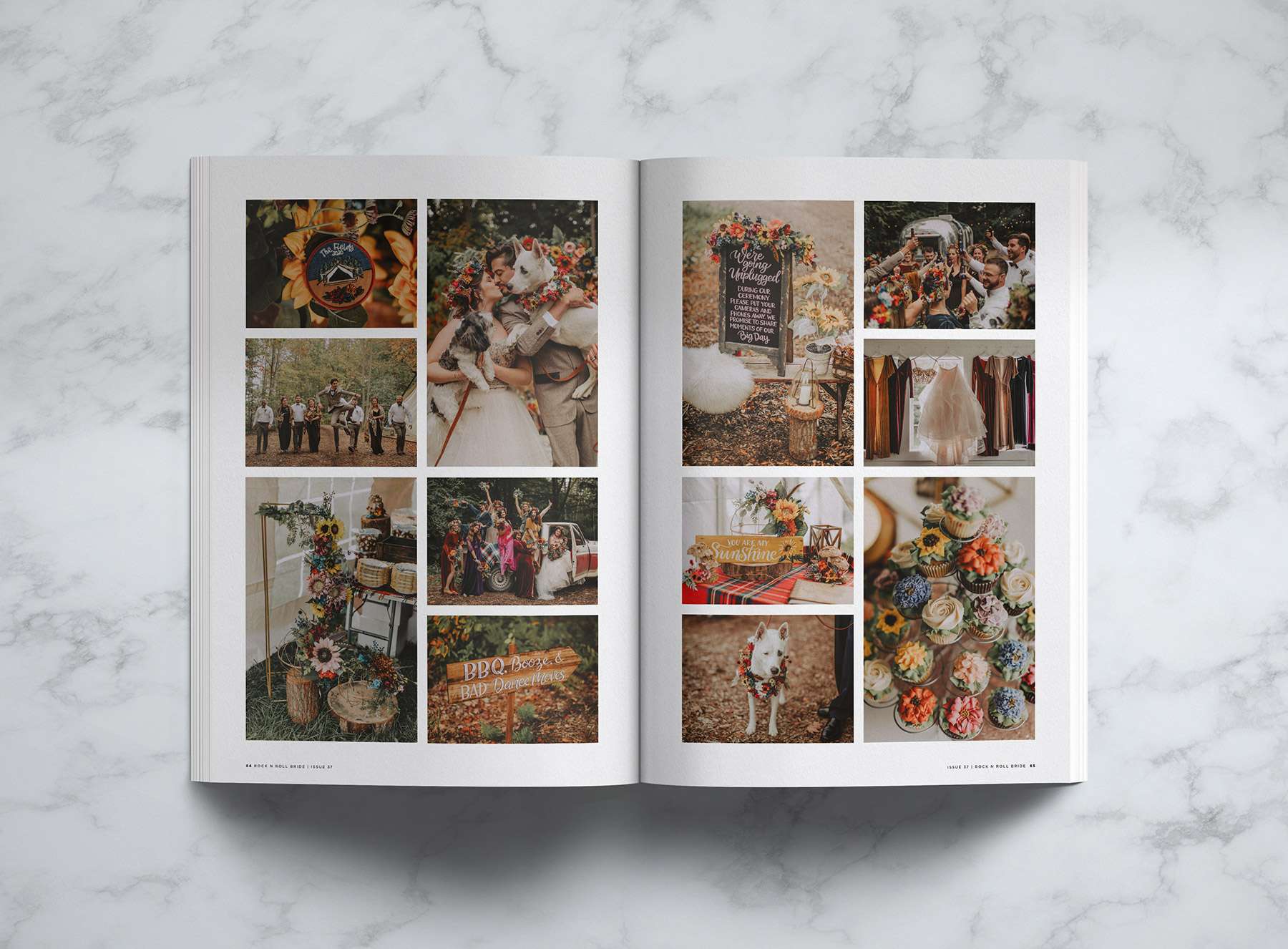 In short, ALL the real wedding inspo you could possibly need. From micro weddings to big celebrations; from goth to rainbow to boho brides, WE'VE GOT YOU.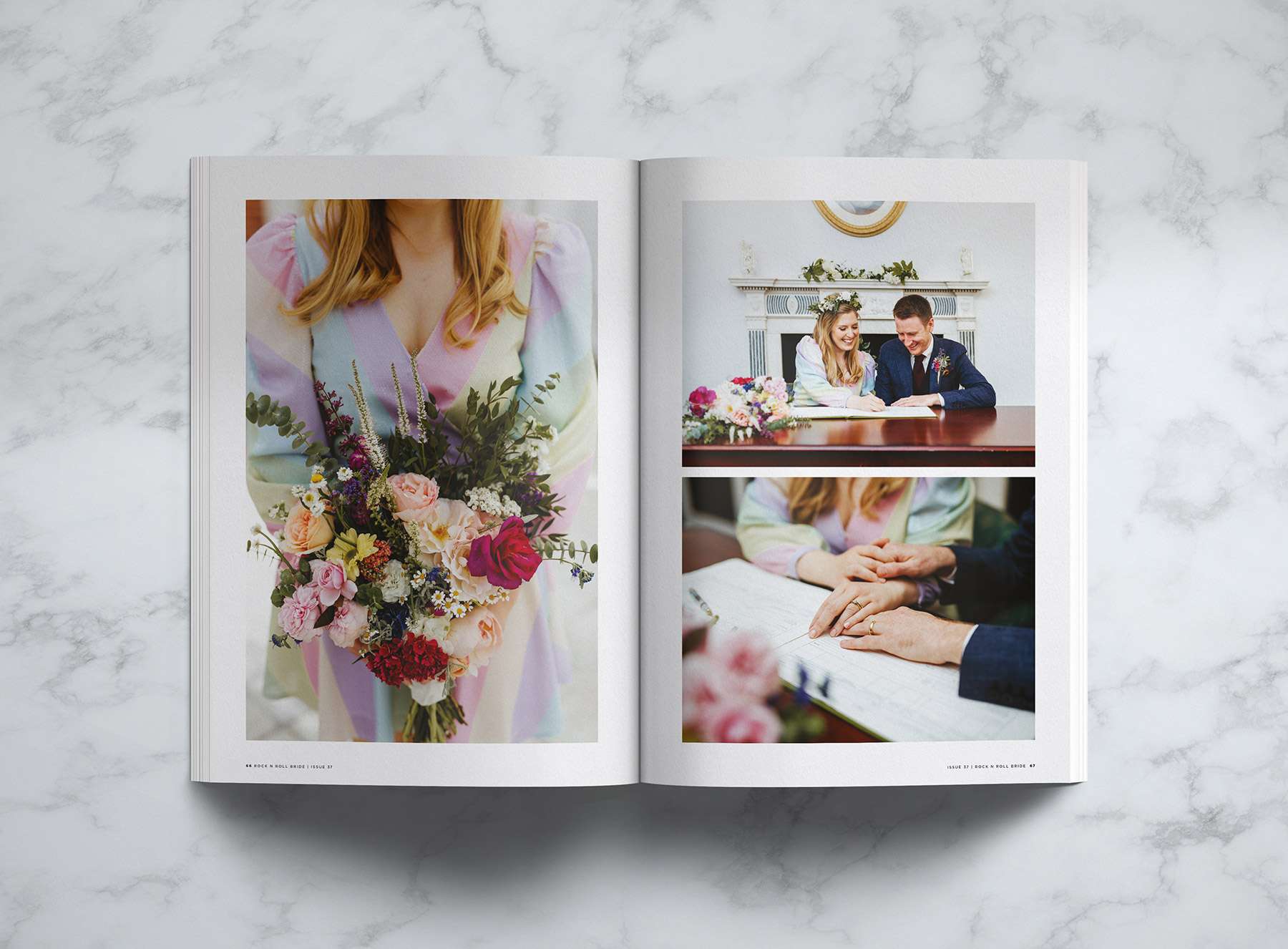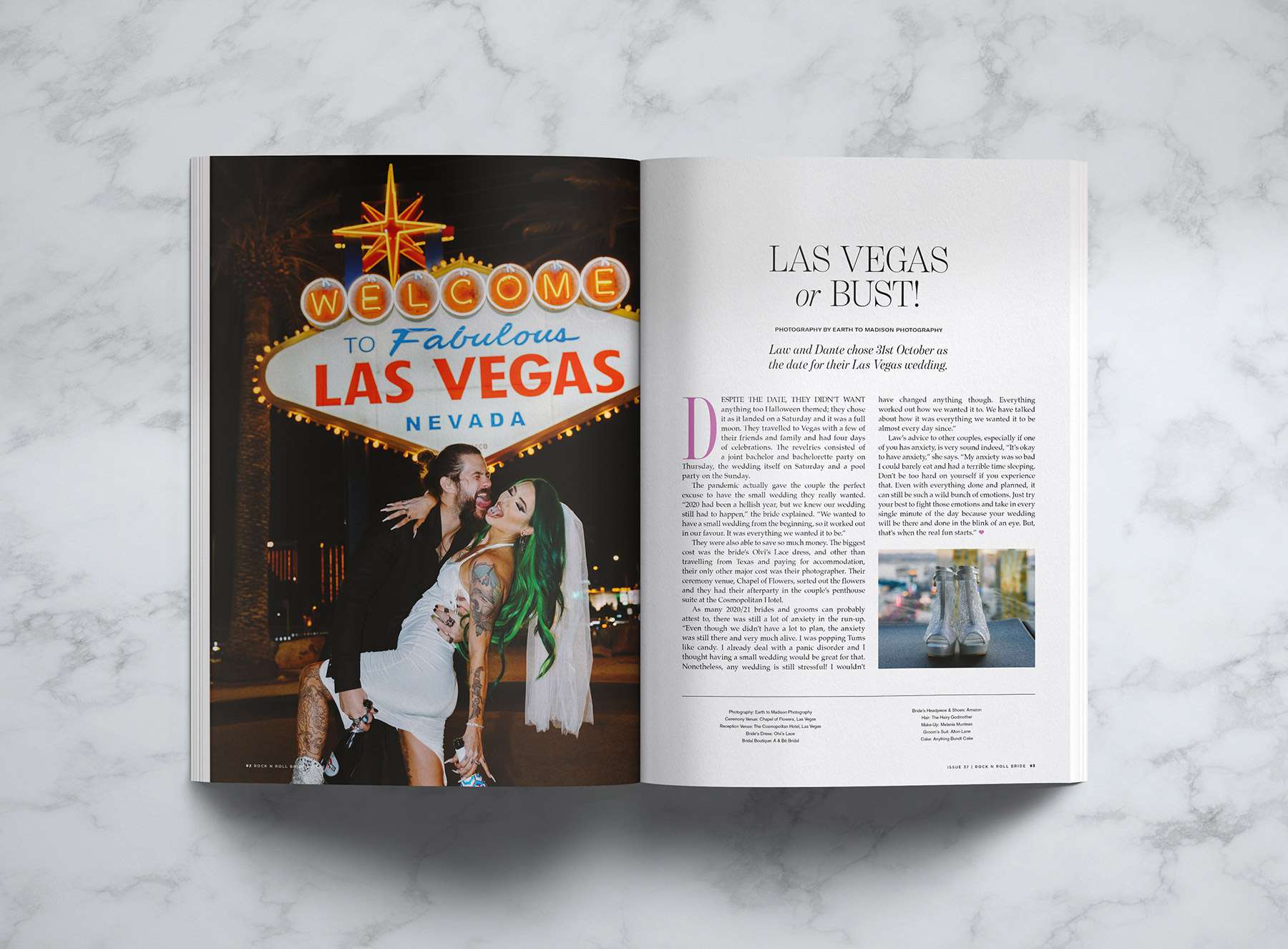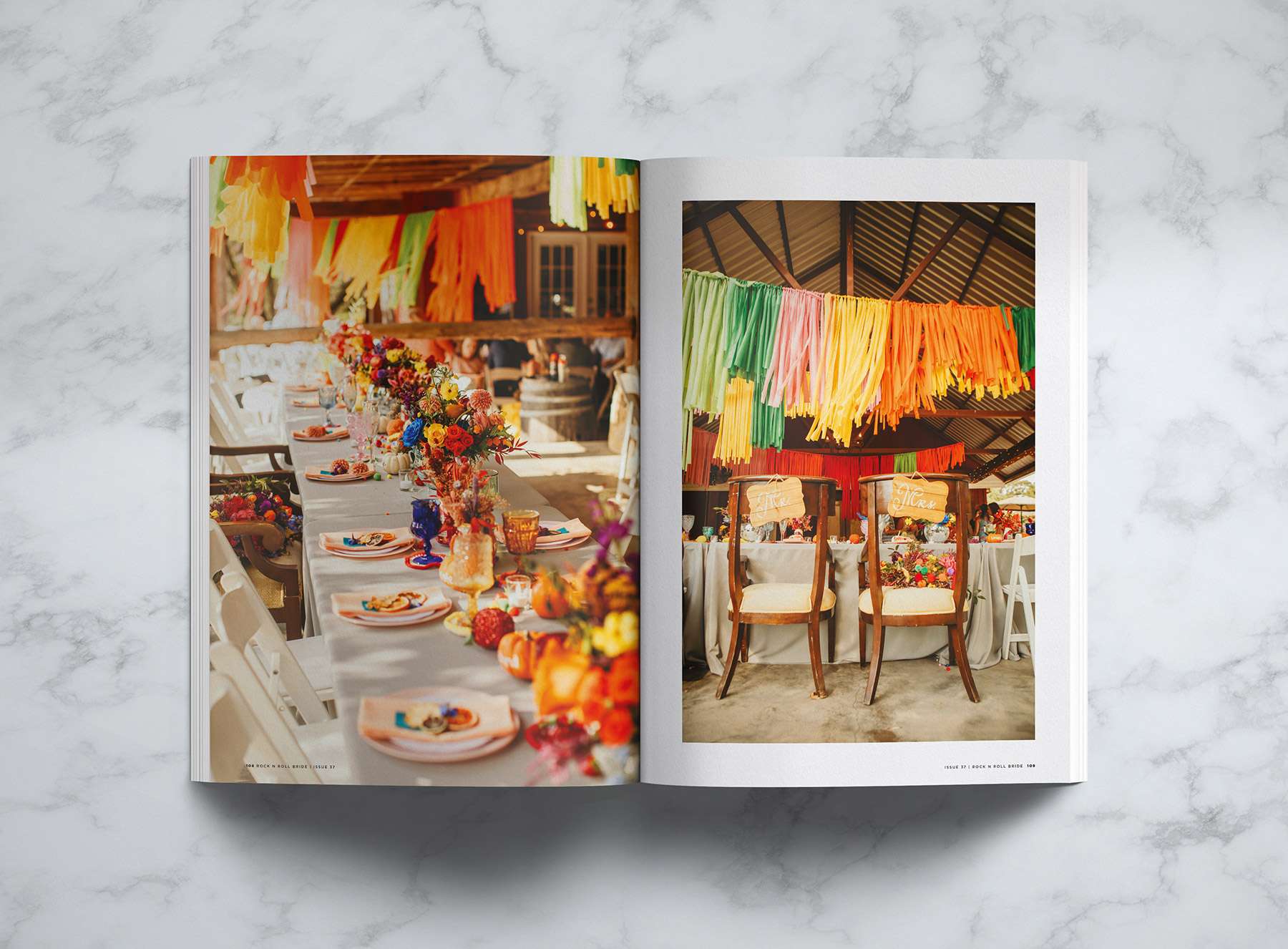 Rock n Roll Bride isn't all surface level though, inside every issue we have pieces to help you plan and navigate through the often tricky world of wedding planning (and never has it been trickier than right now!) This issue we have pieces on staying resilient when everything keeps changing (a MUST read!), a feminists guide to dress shopping, advice for choosing a venue when you or some of your guests are disabled, unique theme ideas for people who don't really like themes and SO MUCH MORE.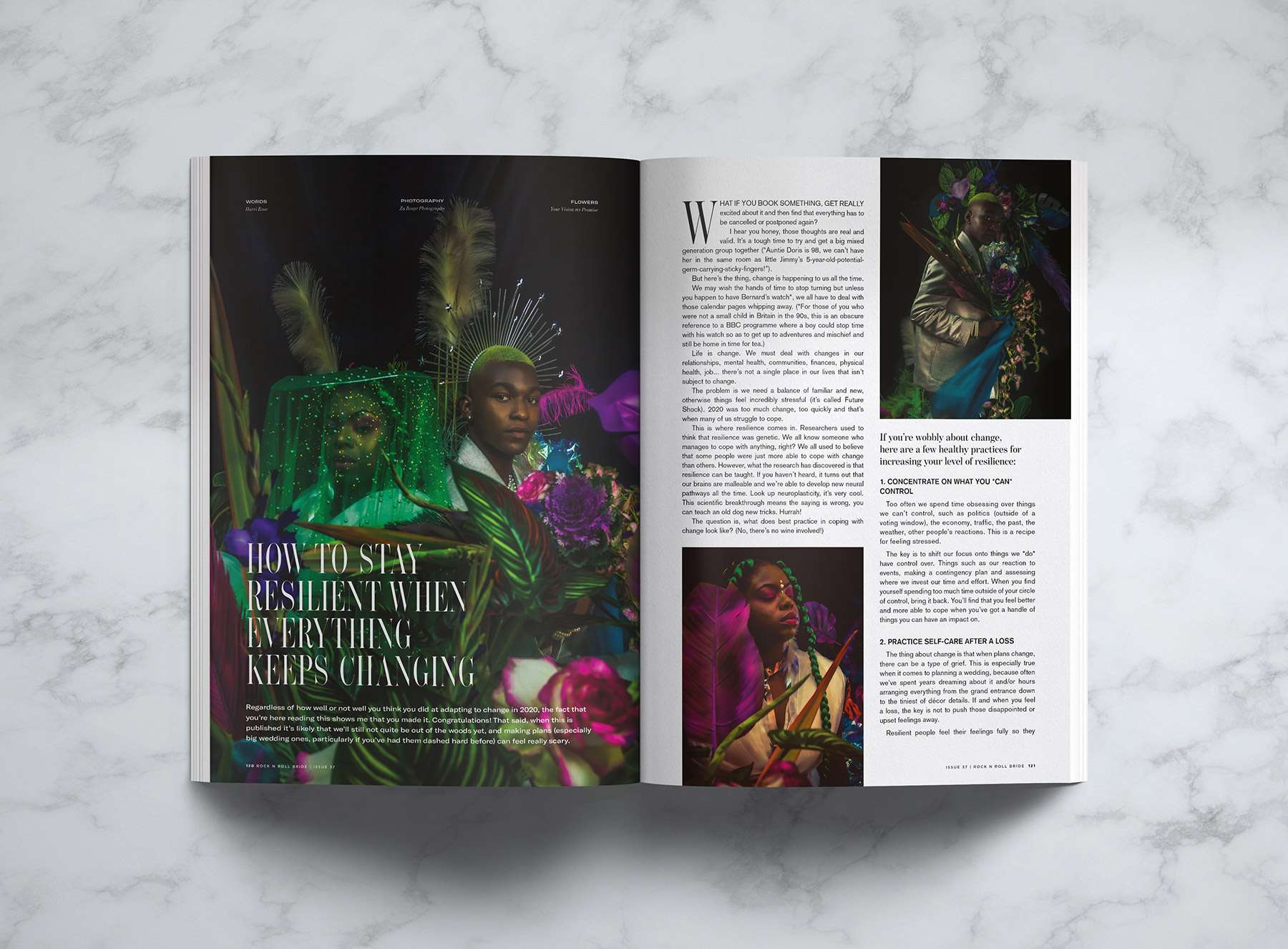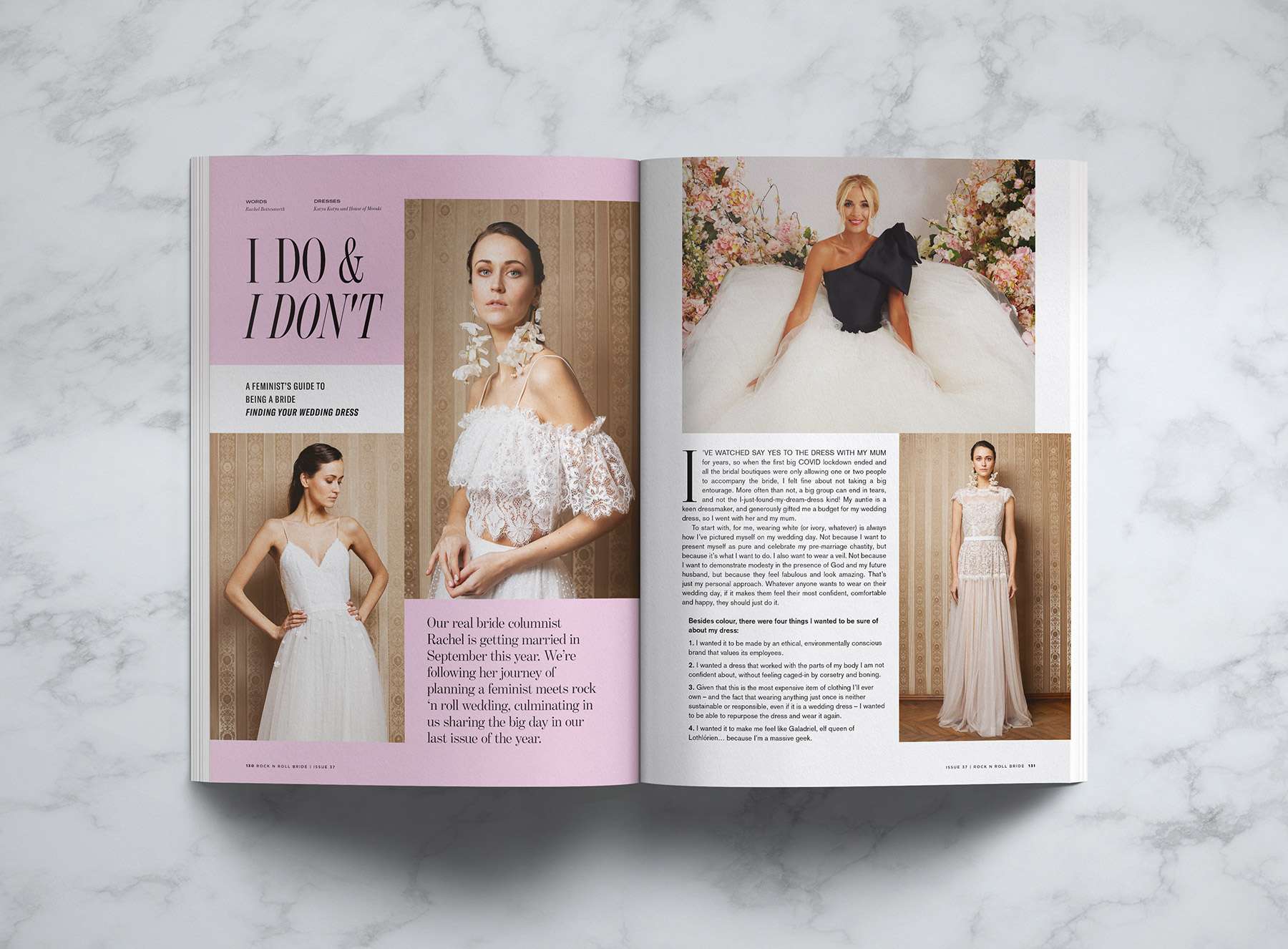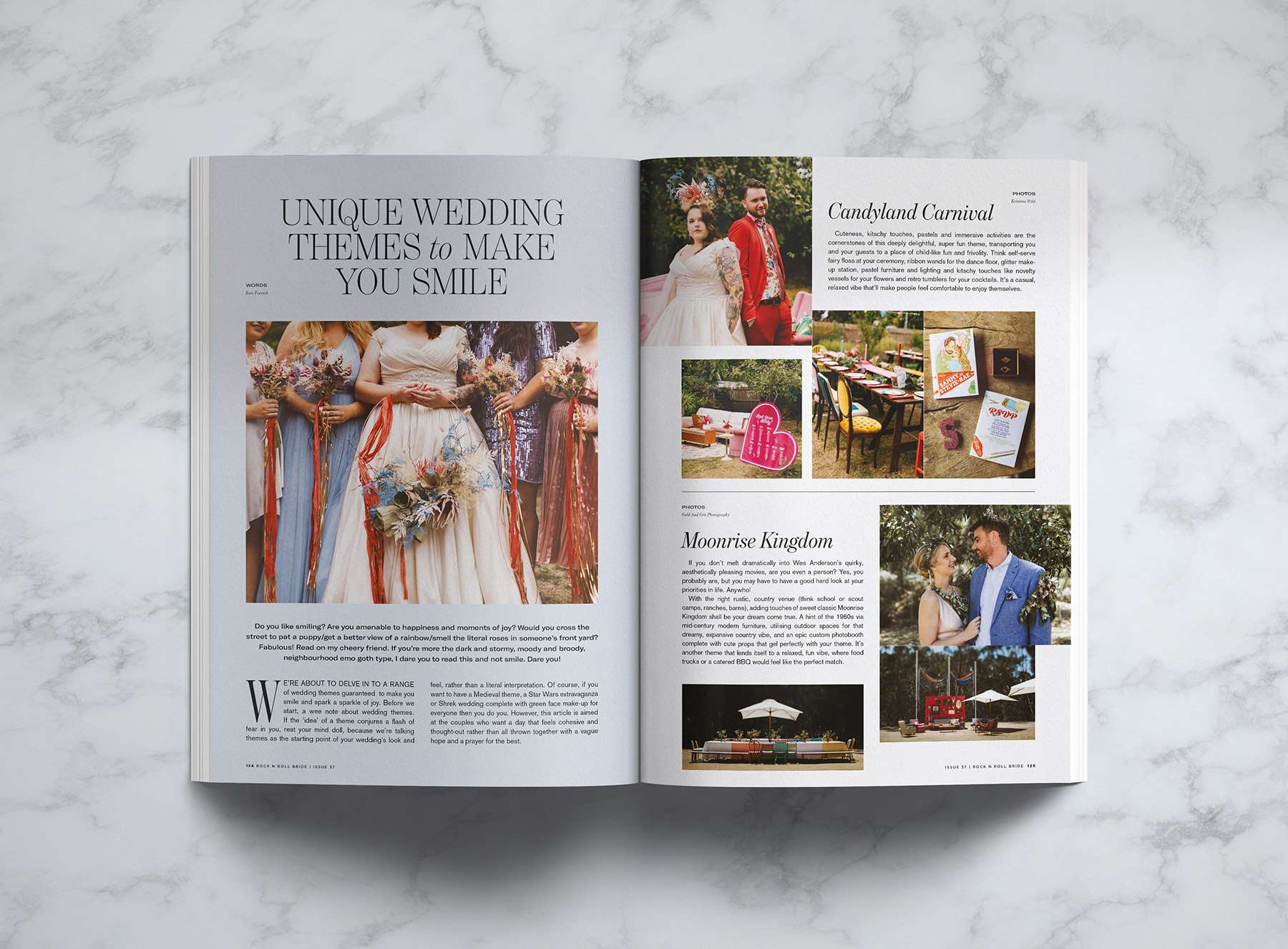 I can't wait for you to get your copy. If you pre-order today, your order will ship within the next week so what exactly are you waiting for? Treat yo'self!
Sorry, this product is now sold out!