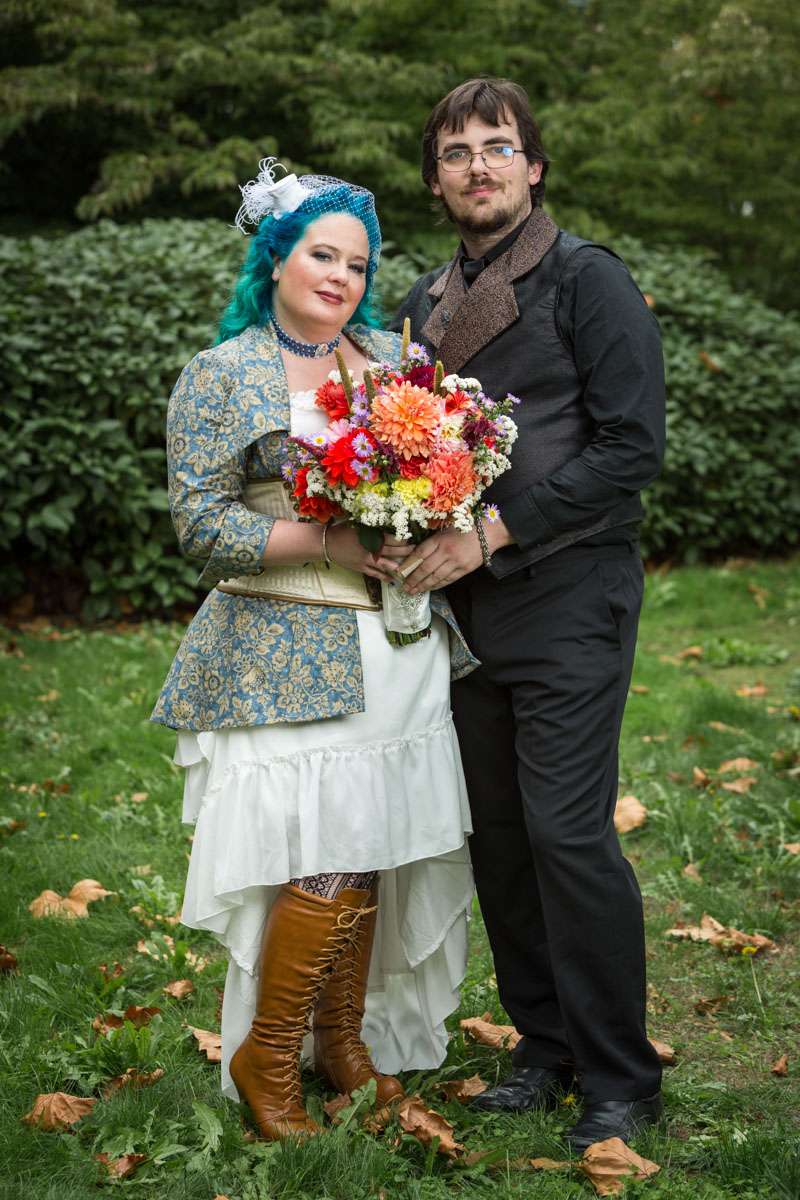 Megan and Brendan had a steampunk inspired wedding with touches of gamer geek. It perfectly reflected them both!
"Okay, so both of us are humongous geeks", Megan began. "I'm a  consummate bookworm and I was practically raised on early Sci-Fi and fantasy by my father. Both of us grew up playing video games and tabletop games like D&D, Star Wars, and Savage Worlds. My degree is in writing and literature and Brendan is currently studying to be a game designer. So we decided to make the theme for the wedding everything that we think is cool about gaming and geek culture. It was a bit of a floating theme, and incorporated a lot of different things, but it meant that we had a lot of  fun things to chose from."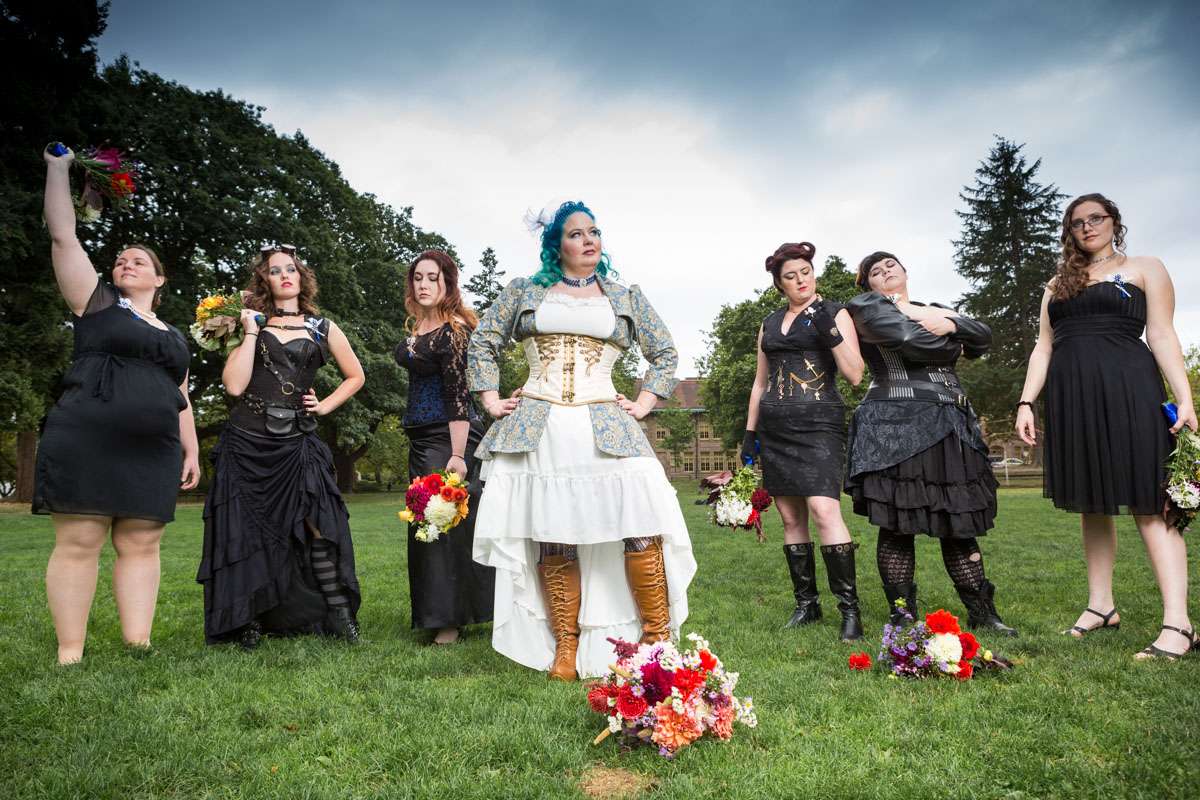 "A lot of our friends are nerds and geeks too so when we gave them permission to come to the wedding dressed up in theme… a lot of them did! It was great! My boss came dressed up as one of the Dr. Who's companions and gave us a sonic screwdriver. Some of Brendan's friends came dressed as Star Trek ensigns. My aunt and cousins dressed up as video game characters, and basically everyone else added a touch of steampunk to their outfits. It was amazing!"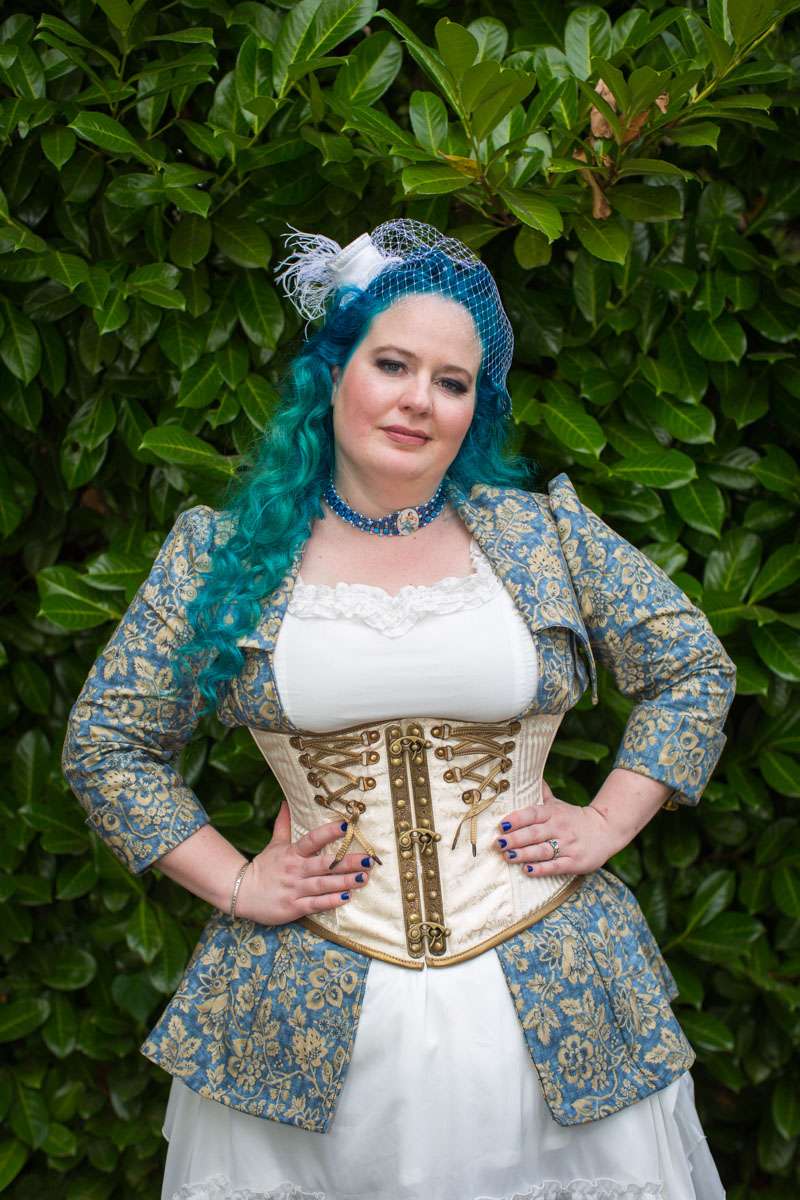 "We wanted to make sure our guests were entertained during the wedding so we gave them tasks ('achievements') such as "get a selfie with the bride and groom" for fun. My family is also rather… energetic, which means they planned a flash mob performance for the middle of the reception! It was to one of my favourite song, Build Me Up Buttercup, and even Brendan and I had a part to play."
The cake was made by the bride's mother and the flowers came from a flower market the day before and they put them together themselves. The bride also did all the artwork for the stationery herself.
"We did quite a few DIY projects", she continued. "There was the cake, which was made almost entirely out of candy and things like Rice Krispie treats and stood about five feet tall. It had a bunch of gamer themed pieces, from a companion cube at the top (from Portal), a dragon guarding its hoard, a 20 sided dice (typically used in D&D), a couple of scenes from video games (Mario and Zelda mostly) and a series of books (the Encyclopedia of Enchanted Creatures, the Shadowrun Core Book, and the Vampire the Masquerade Core Book). At the top was a dagger stuck in the cake which we used to cut the one cake layer, surrounded by Barbie dolls who had been hand-crafted to look like our Saves the Date."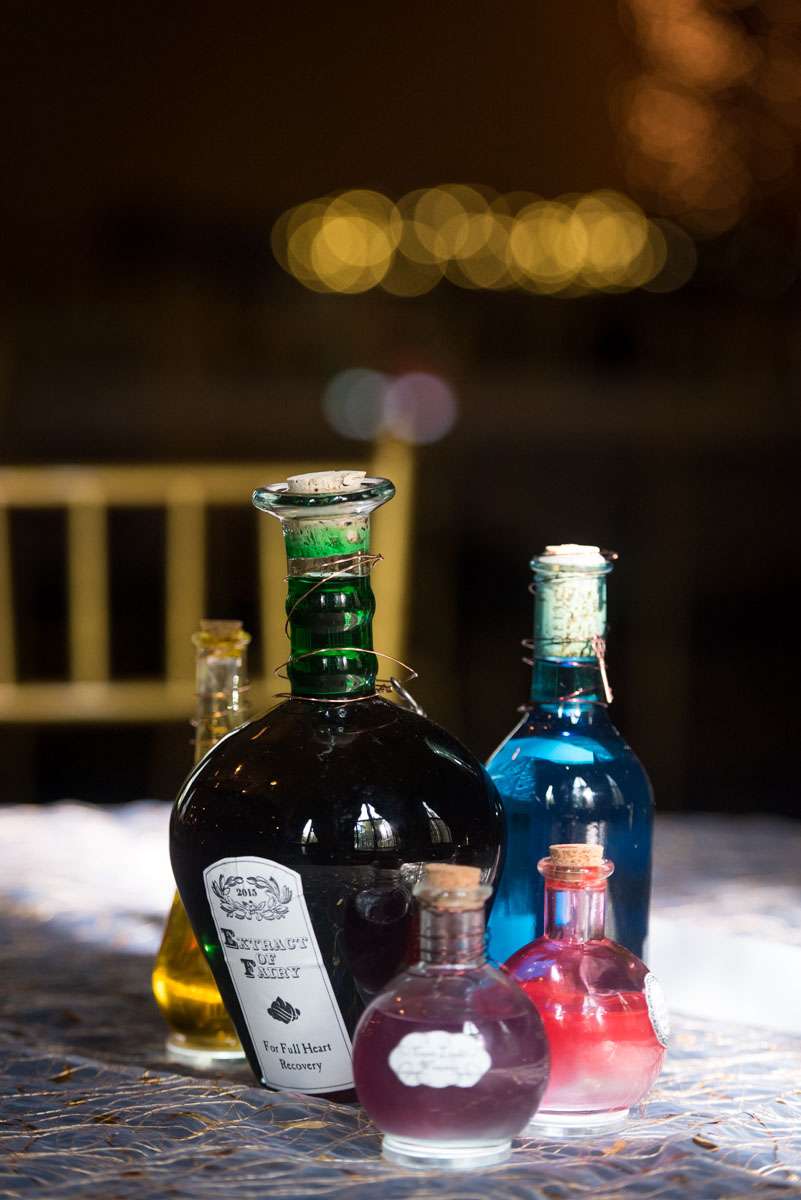 "We also made potion bottles for the centrepieces, with labels like 'Spirit of Moogle. Record your life, never lose it' and 'Extract of Fairy for full heart recovery'. All of these were in bottles that we found at Goodwill or Michael's and which we filled with a coloured sugar water mix and sealed with corks and hot glue. We then wrapped the tops of them in wire and charms (mostly keys and clockwork), attached the labels, and put a light on each of their bases. This made really pretty light up jars that looked mystical and special, just like health potions in video games."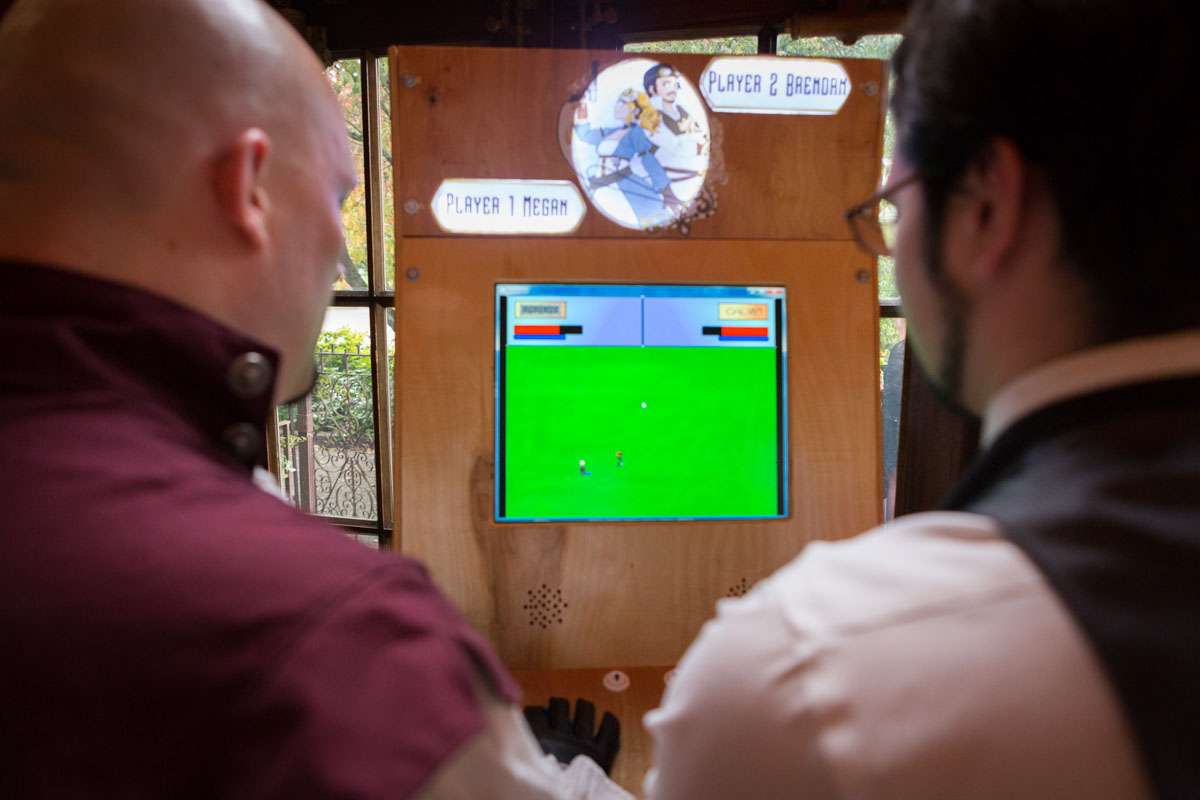 "The best thing about planning the wedding was all the help that everyone in my party and family was able to give us", she concluded. "Having everyone pitch in and just be ready to have an awesome time really helped to share the burden and make a really awesome wedding."