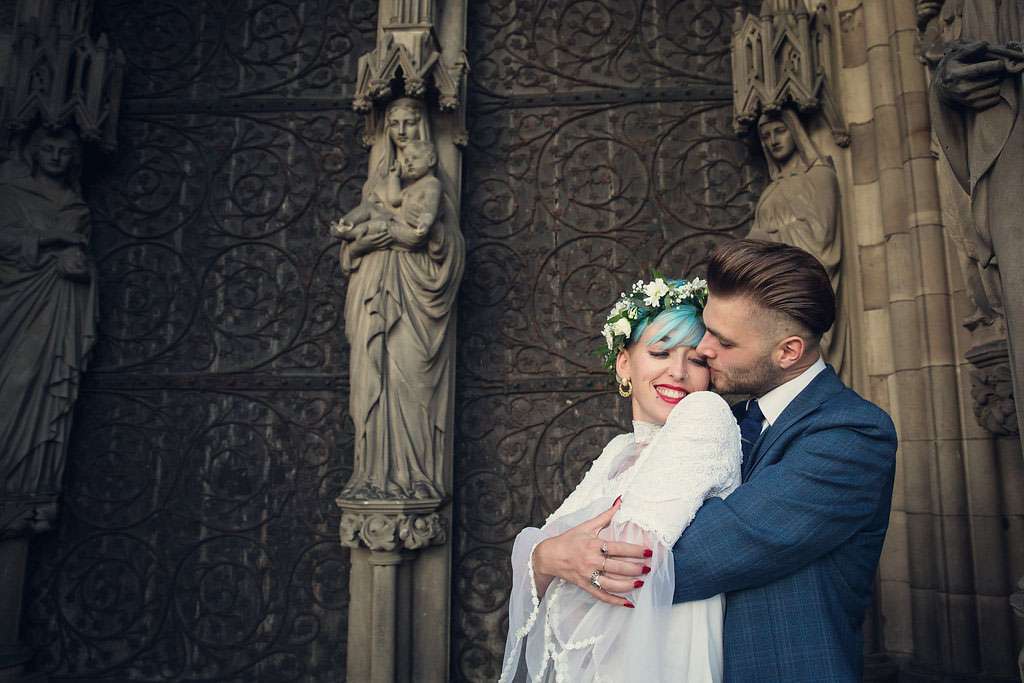 There must be something in the water because I've now featured three brides with blue hair in the past week. Well, it is the best hair colour after all!
The reason I fell in love with this wedding has nothing to do with Kaylee's tresses though, and everything to do with the fact that they had the most kick ass day, on a minuscule budget. I love sharing weddings like this because they prove that it is completely possible to have an awesome wedding without spending a fortune. You just have to prioritise what you really want (in Kaylee and Jake's case their only big expense was the photography) and be smart about where you get everything else. The bride found her wedding dress in a vintage store for £20 for example!!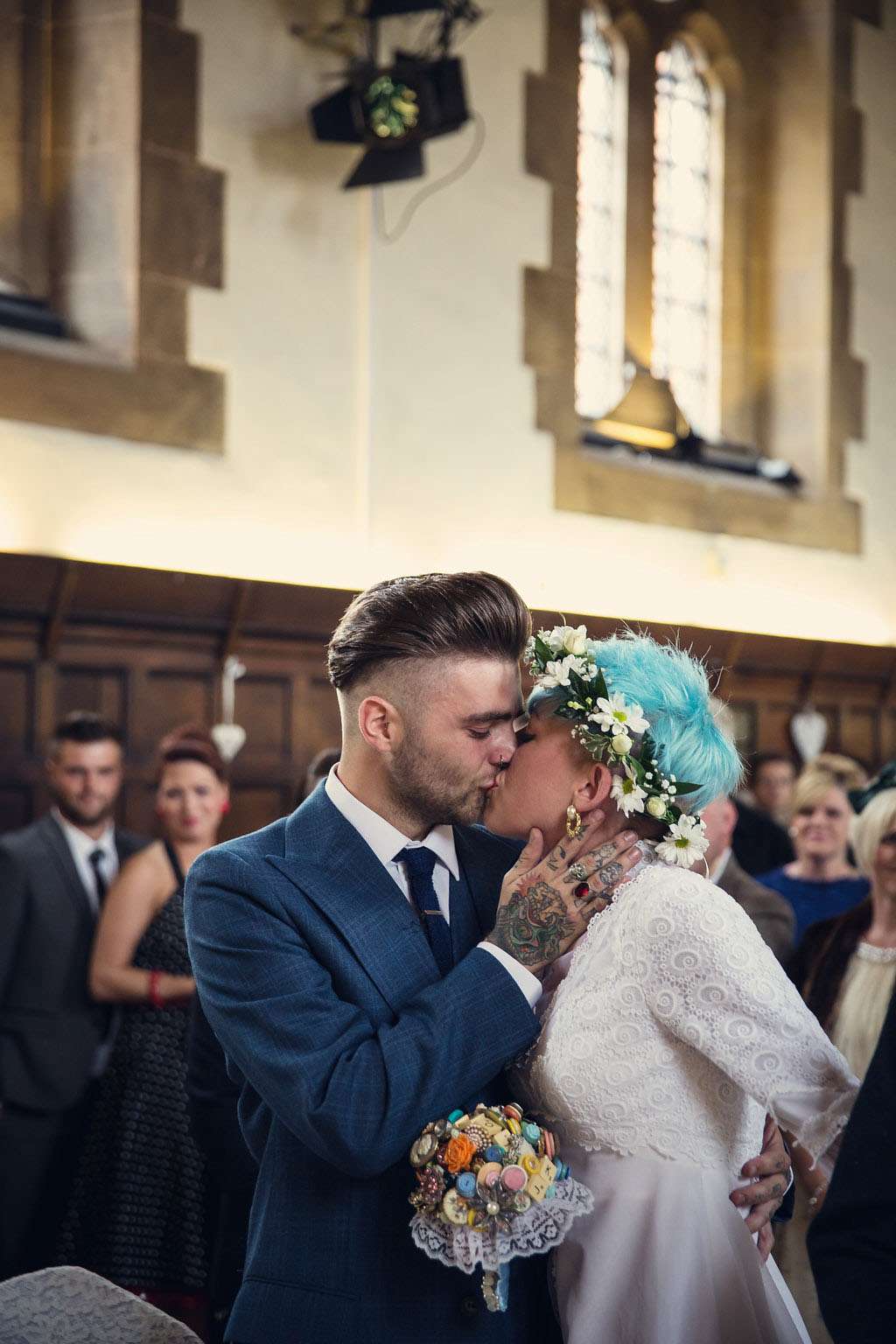 "We set out to have a vintage theme which mixed with our love of all things crazy turned into a mad hatter's tea party", began Kaylee. "We wanted the wedding to reflect us an also make our friends and family all feel at ease. From the beginning we both knew that we really did not want any part of the day to be formal."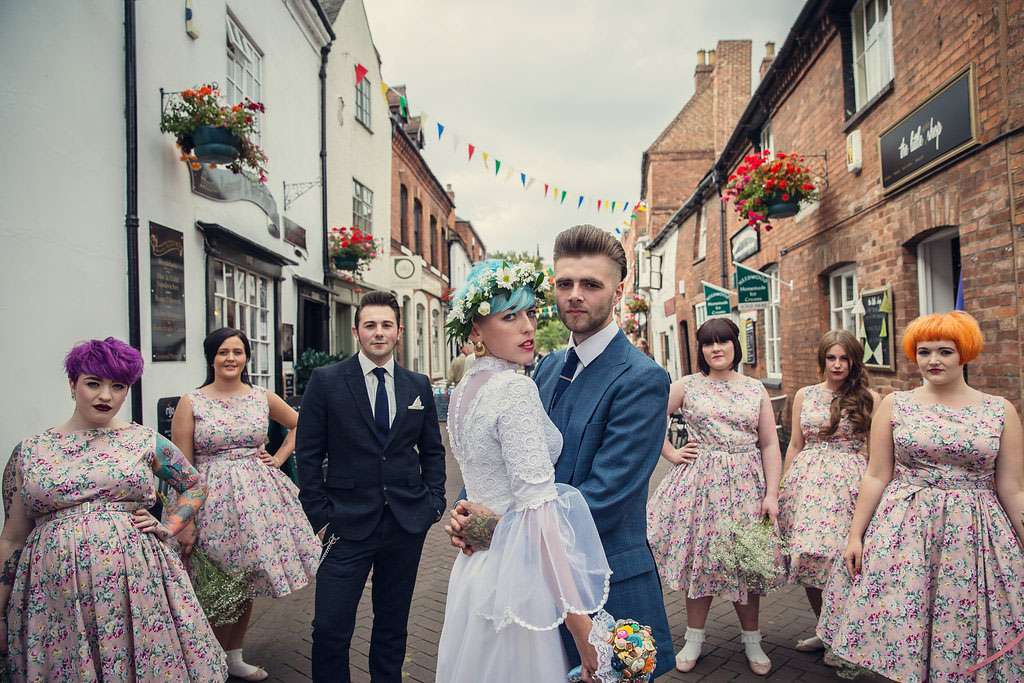 "We both have a strong love of vintage, so our wedding was never going to be anything else! We sell at vintage fairs, which gave us ever growing ideas for the wedding. The main inspiration was seeing how beautiful vintage china was. The thing that made our wedding so special and different was having an all hands on deck approach. This even lead to us having Sassy, our photographer, offering to help us with the room changeovers bless her!"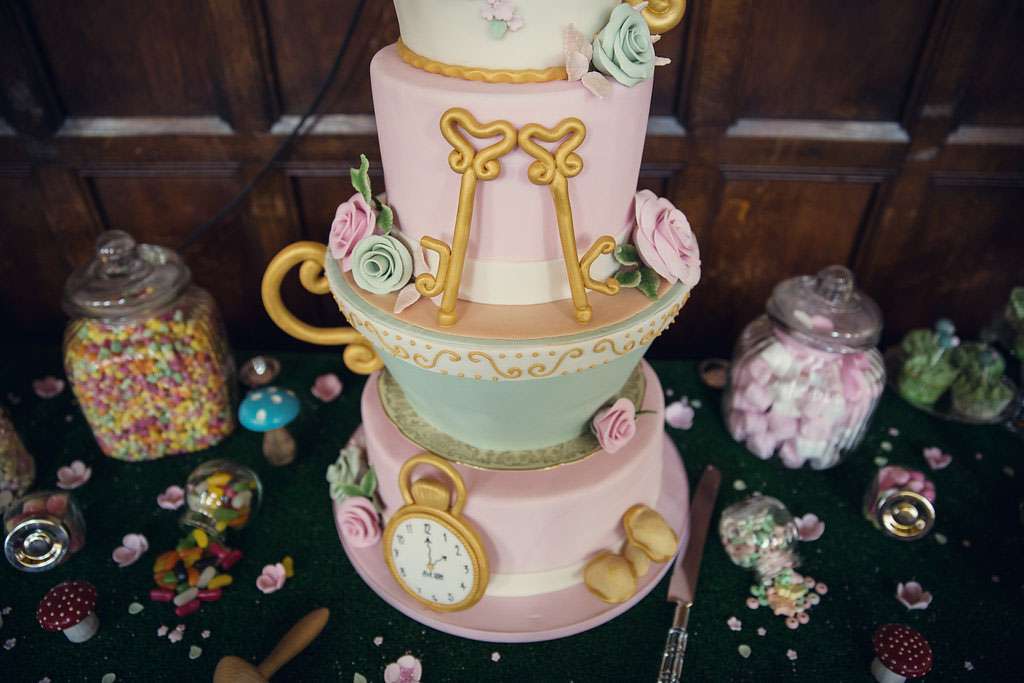 So just how did this couple stick to their £4000 budget? "Well, we only splashed on one thing (photography!) for the wedding as everything else was DIY", she explained. "We made our own stationery, favour jars, table plans and table decorations. Even my evening dress was customised by myself and my sister. We made our own Alice in Wonderland inspired finger post, and our own funked up bay trees that saved us a fortune! However the best money-saving decision we made, was to not have a DJ. We made the playlist ourselves which also meant we could have music we wanted all night long!"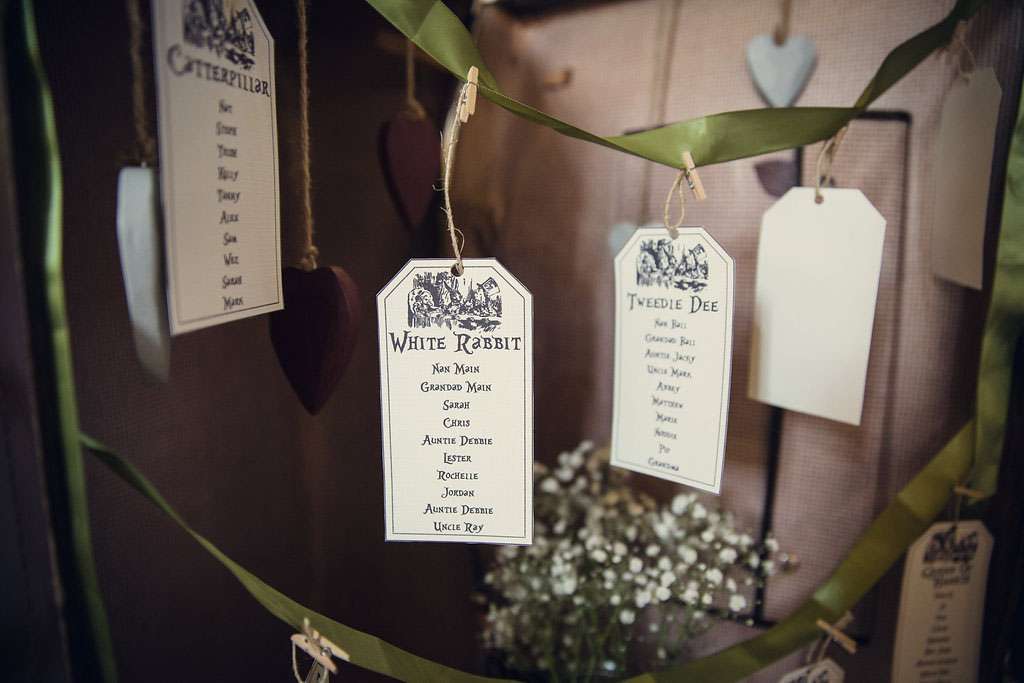 "Probably the biggest saving we could have possibly made was on my wedding dress. It cost me costing me a whopping 20 English pounds, and I friggin' loved it! We also saved by pulling in favours from the best man. His dad owns a 1970s Mercedes 500 SL in powder blue which made for the most beautiful wedding car and he offered to play the reception (for free!) with his awesome rockabilly band, Danny and the Swampmen."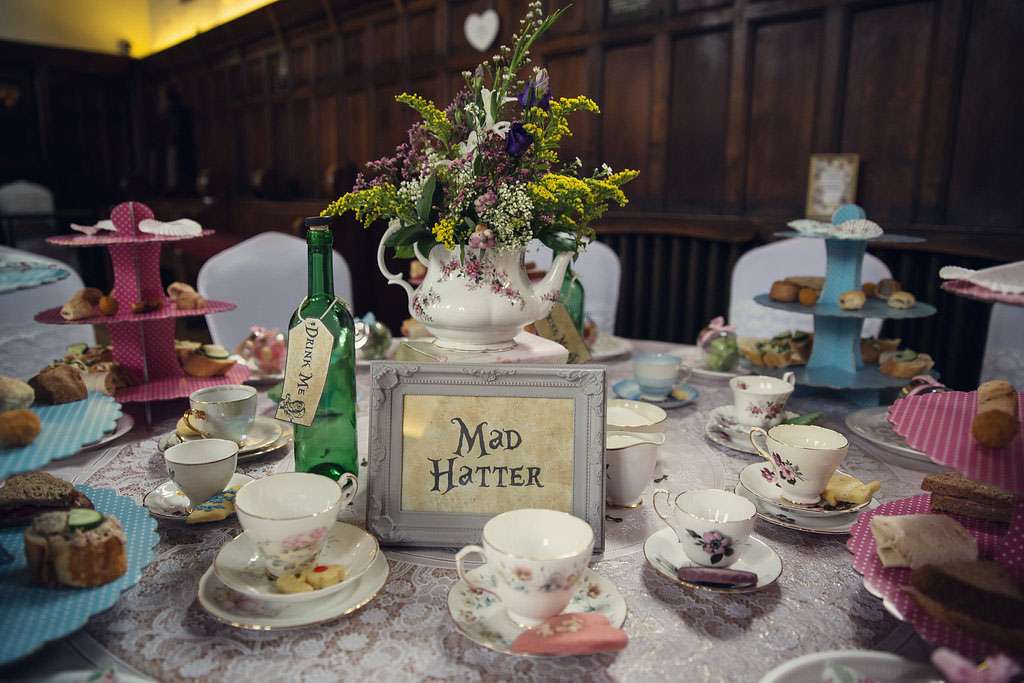 "Our best advice to other couples would be to make sure you get a photographer as awesome as ours!" the bride concluded. "They will capture parts of your day that you will most definitely miss. Looking back on the pictures will keep your wedding alive! And don't be scared to take on a DIY wedding. As stressful as it may seem, when you look back on all your hard work and see the end result, its so worth it!"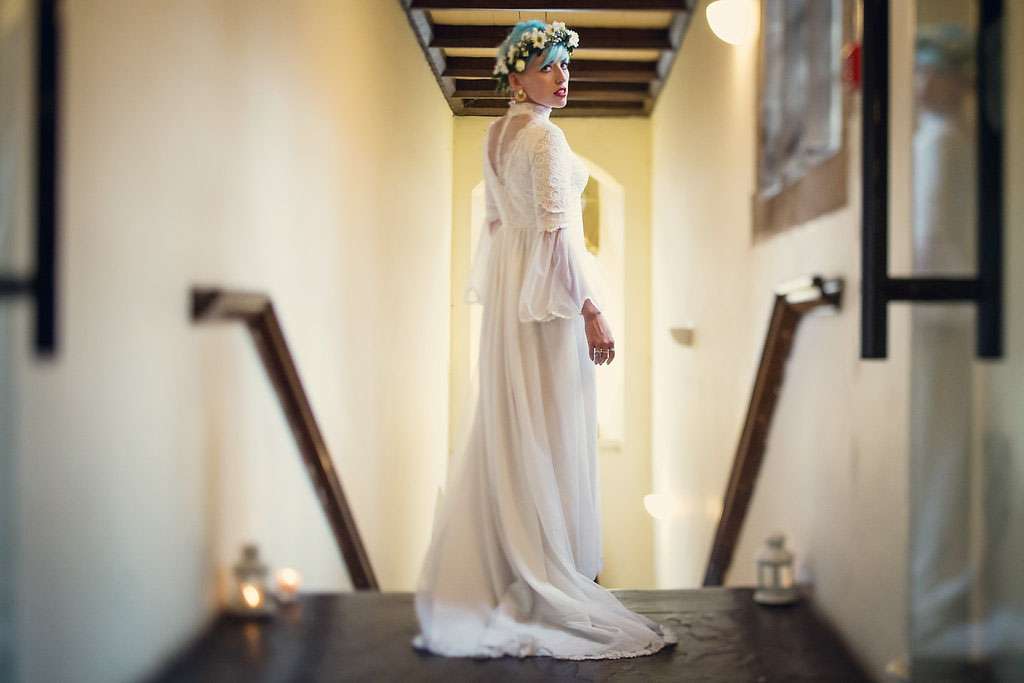 OMG, so damn cute! Make sure you watch the video below too. It gave me ALL OF THE FEELS!