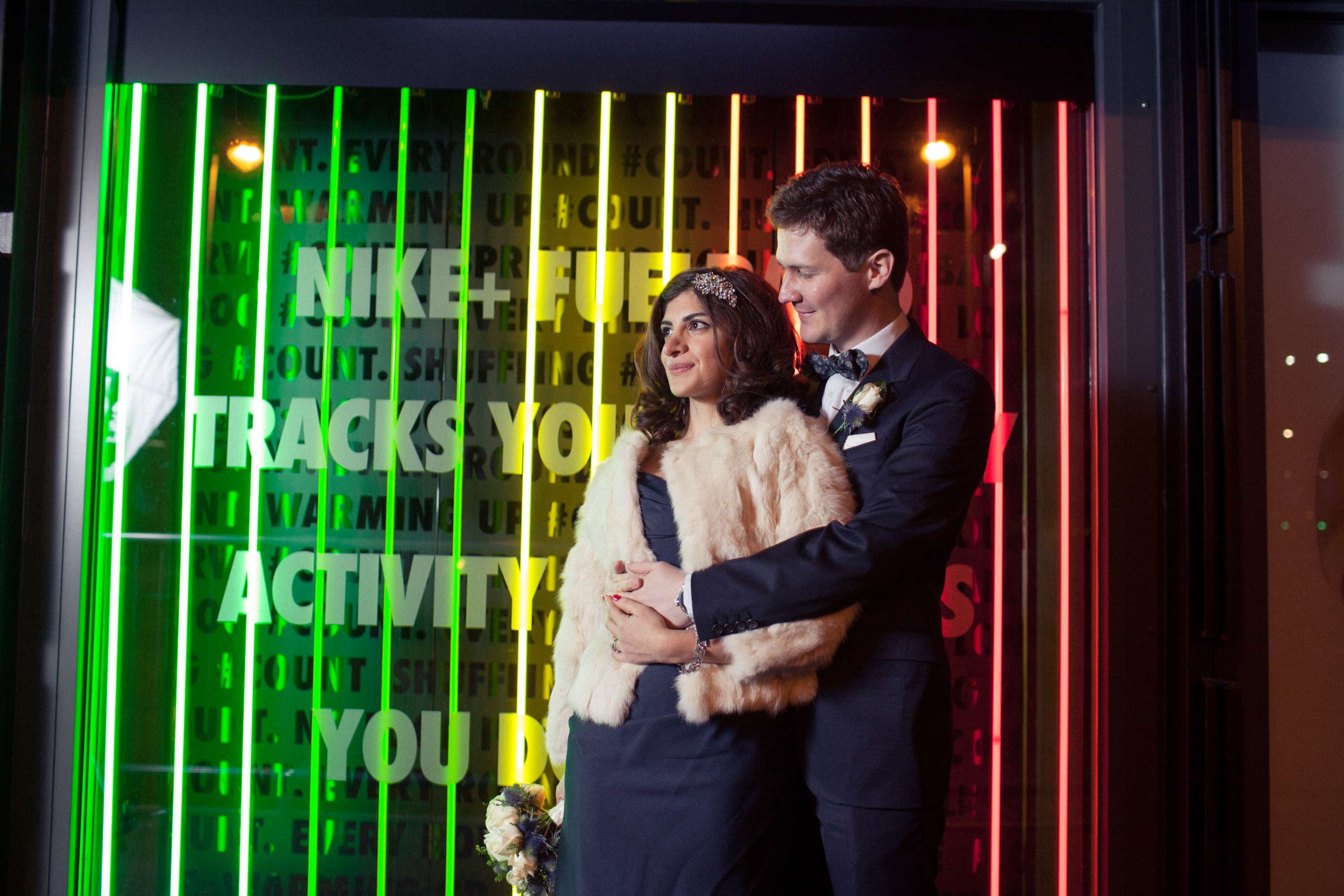 Arran and Heidi had two weddings. The first, a non-traditional and very 'them' wedding in Shoreditch complete with a bowling alley reception party, and the second a more traditional celebration for their families.
"The most significant thing was probably the fact that we ended up having two weddings", explained Heidi. "Whilst Arran and I are not particularly traditional and didn't have any particular desires to have a big white wedding, my parents had other ideas. I come from a large middle eastern family and there was a lot of pressure for us to have a traditional wedding – white dress, country house, the works…"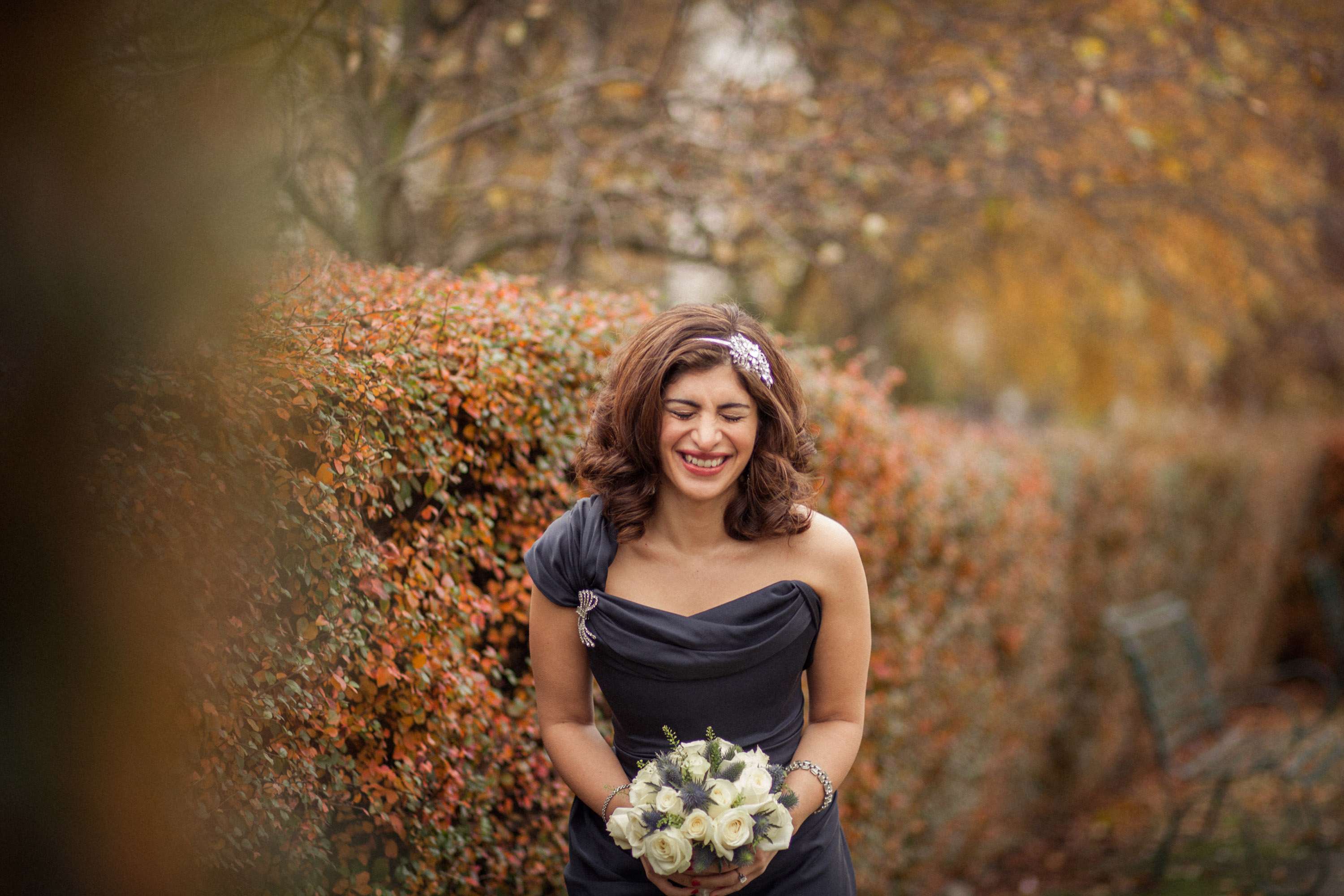 "In the end (and after a huge amount of negotiation) we were able to compromise and ended up having two celebrations. The first at Marylebone Town Hall and Shoreditch House, which was attended just by friends and immediate family. And the second in a country house hotel in Windsor where we approximated a traditional blessing (I am a staunch feminist so several of the more misogynistic traditional bits needed to be taken out) followed by another big party for the extended family. Whilst having two weddings was a lot more work, it did mean that we were able to stick to our guns and have exactly the wedding we wanted (the Shoreditch House one) without having to compromise and include things that weren't right for us."
"We didn't really follow a particular framework and in effect started from a blank sheet", she continued. "This meant that we ended up doing things that others might not think was the norm. We're both strong believers in equality so made sure to incorporate language that reflected that in both the ceremony and the speeches. One of our readings was the Massachusetts's judgement that talks about marriage being a right and not a privilege and both the bride and the mother of the groom gave speeches at the reception. I also had one bridesmaid and one bridesman as my attendants"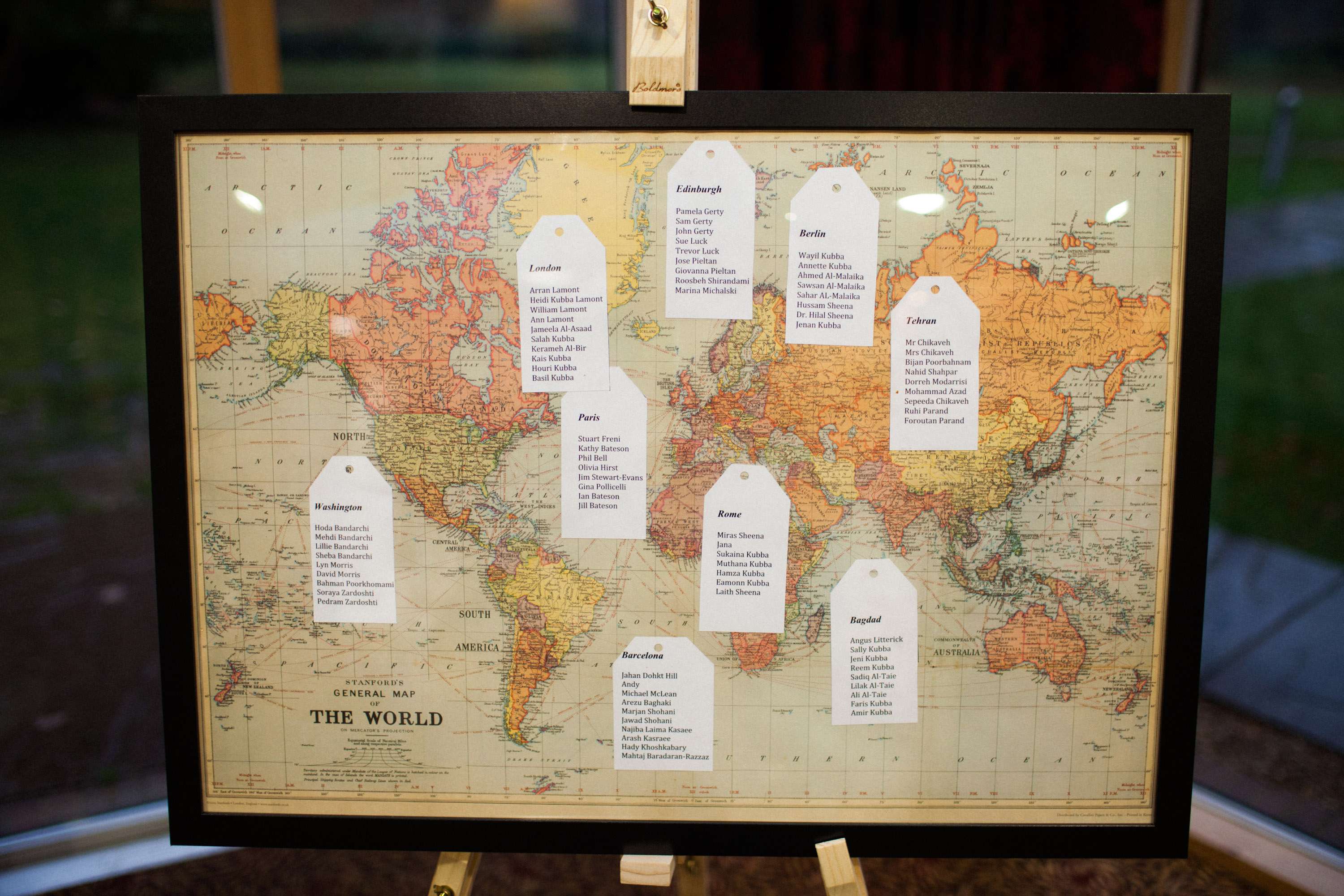 Heidi wore a stunning Vivienne Westwood dress which she accessorised with vintage jewellery and Rupert Sanderson shoes. "I'm a huge lover of fashion and design and never had any desire to wear a traditional dress (even the gorgeous vintage wedding dresses didn't do it for me). I instead wanted an amazing couture piece by a British designer. I ended up picking my amazing Vivienne Westwood dress in 15 minutes on the way home from a gym session with Arran waiting outside the shop.  Arran picked an amazing Lanvin suit to wear but as he is Scottish he also wanted to be able to wear his kilt for the ceilidh. So shortly after the meal he changed into his kilt. My dress was awesome so I stayed in it all night! We spared no expense on our outfits but agreed that anything purchased for the wedding had to be capable of being used/worn again. My dress has already had another outing and Arran's suit is in almost weekly use."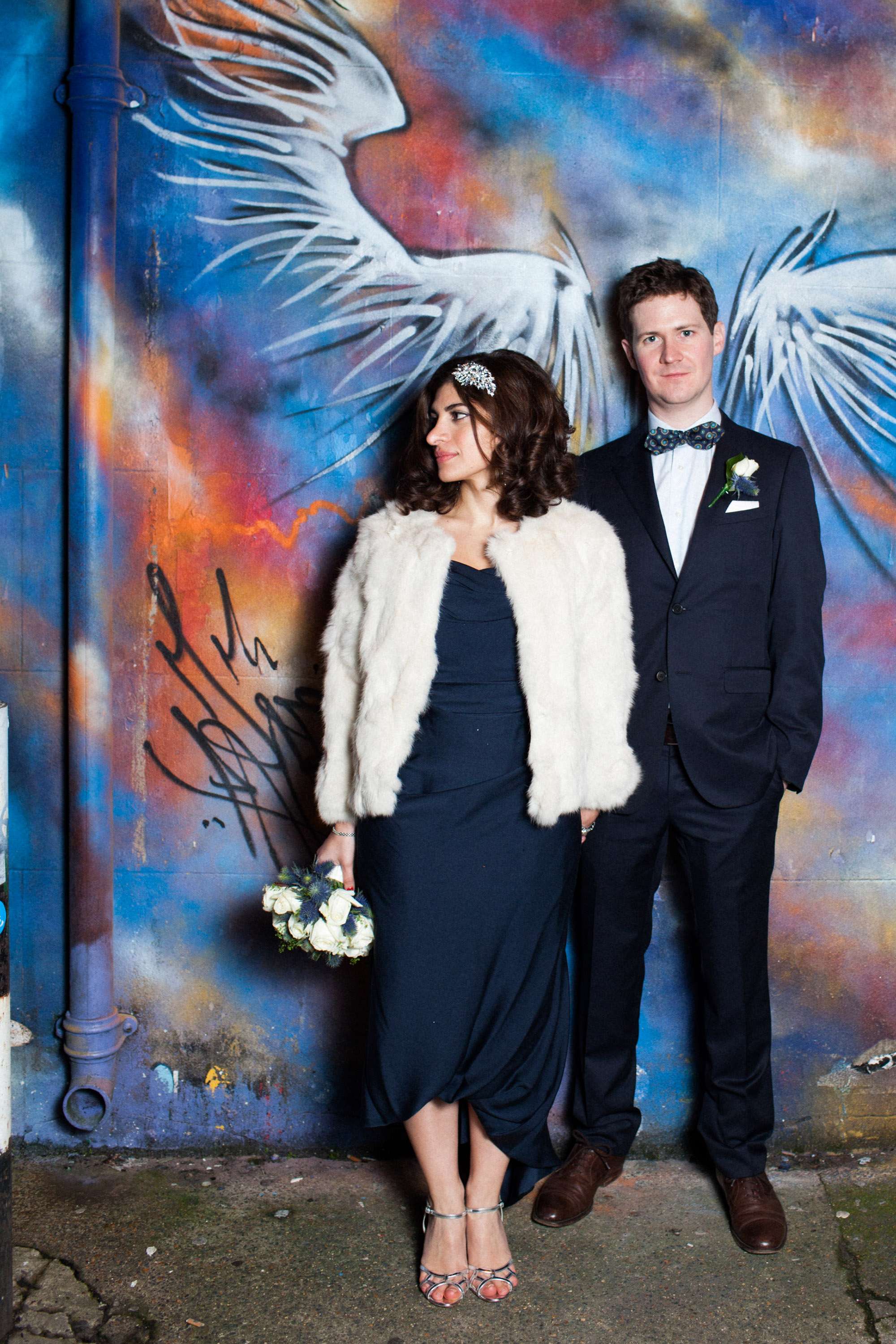 "Our photographer David McNeil was awesome", she concluded. "As well as taking amazing pictures, he was brilliant in managing timings, errant in-laws and providing crafty cigarettes when no-one was looking!"
David is currently running an awesome special offer just for Rock n Roll Bride readers. He's offering a whopping £450 off all his packages to the first 10 people who book him. Get on that now!