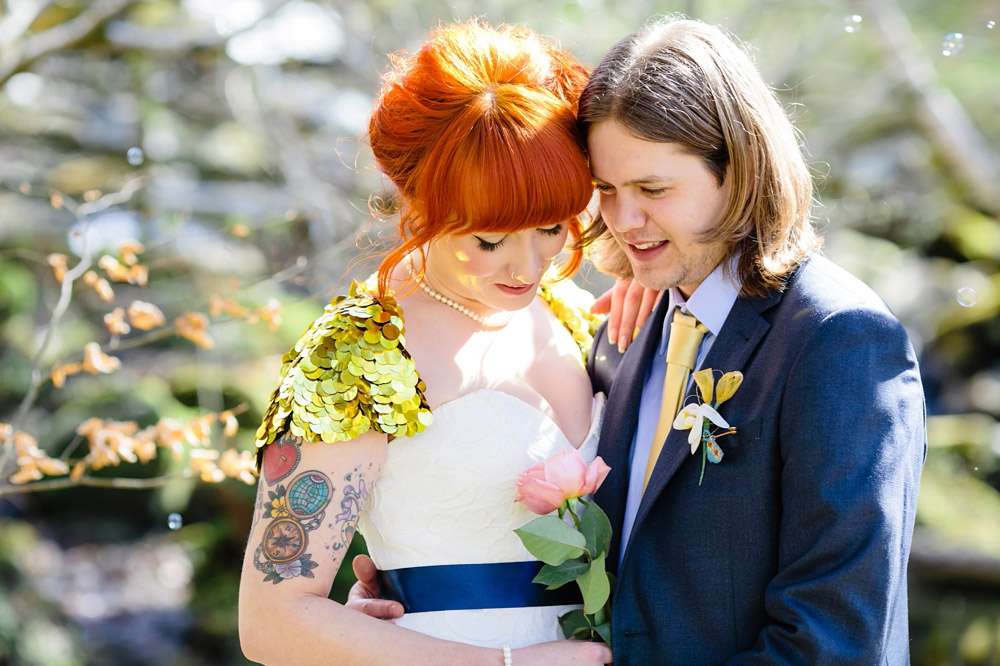 Rachel and Neil were married at Derwentwater Youth Hostel in April. Having a small budget of just £5000 didn't stop this couple going all out though. The bride wore two dresses, the rooms were was filled with amazingly creative décor ideas and they even had a bouncy castle! The whole day was orchestrated by the bride who had a very clear vision of what she wanted the day to be like.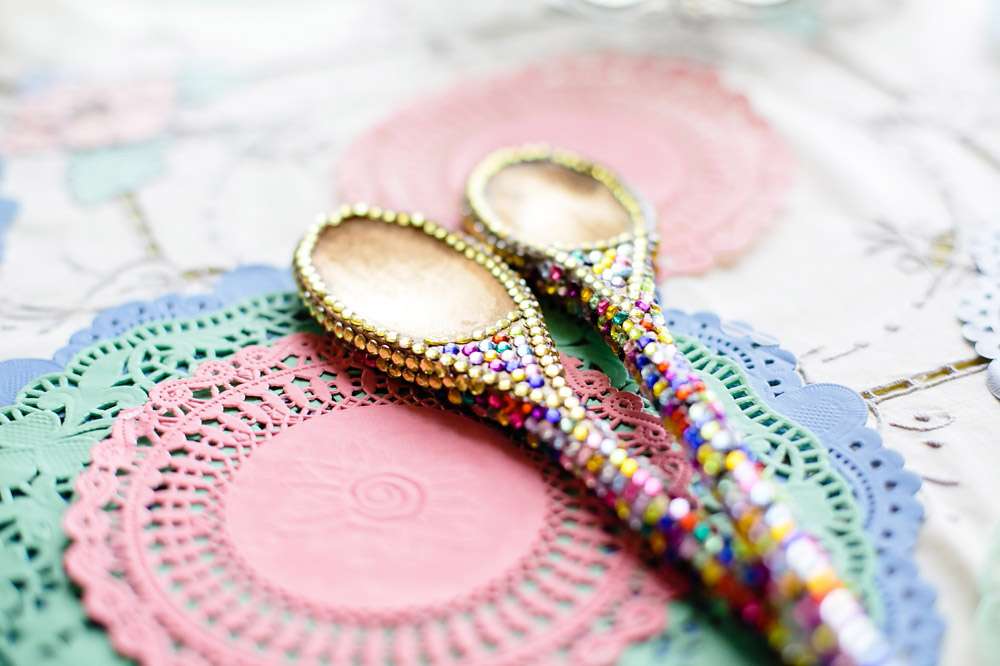 "I basically created a large version of our living room!" she laughed. "Neil coined the phrase 'Rach-fest', as I tend to take the lead where décor is concerned (he apparently assumes the role of quality control), and I seem to have fairly specific (albeit questionable) taste. I pretty much just went for everything that I liked rather than commit to a coherent theme. There were a lot of doilies and chintzy charity shop trinkets, mish-mashed with not so dainty floral decorations. The True Romance reference just sort of happened as a result of my hen party theme and a mild obsession shared between me and my maid of honour. Luckily it all seemed to tie together quite well!"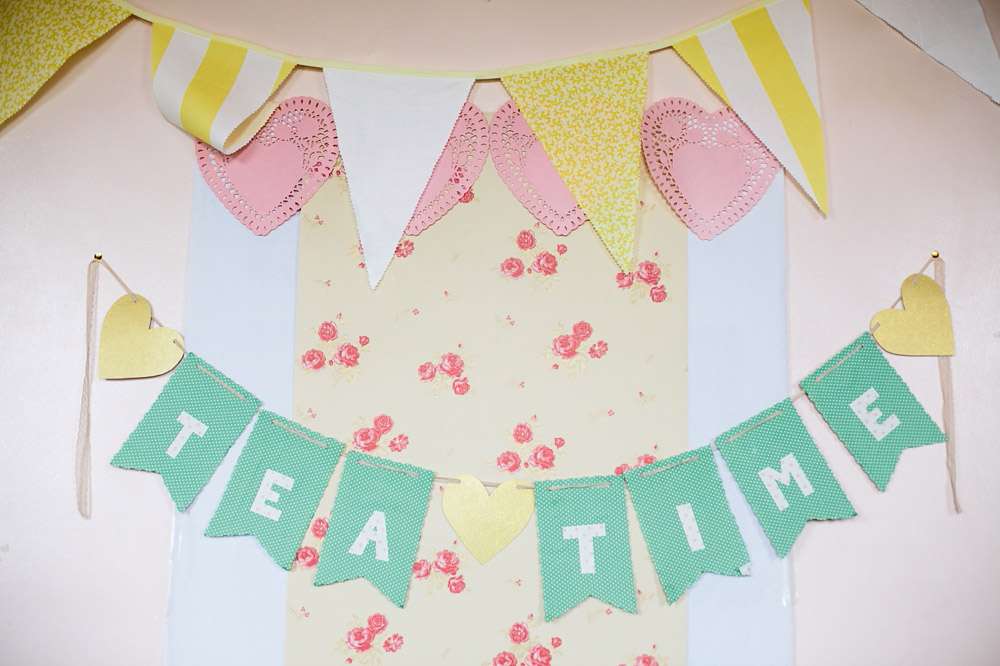 "Our main aim was to make it a fun and chilled out day for our guests, with less of the usual formality", she continued. "Not having the restrictions of the legal ceremony (we had a quickie registry office do with just witnesses the day before) meant that we could pretty much do whatever we wanted, so that's exactly what we did! We started with a tea party and cake contest so that we could spend some time with our guests before the ceremony, and we were dead set on getting married outside with one of our friends doing the honours. The waterfall in the grounds of the hostel was just a lucky find! We didn't want any of our guests to feel forced into doing things they don't enjoy, or to be bored, so we used all of the rooms available in the hostel to create little areas for people to chill out and chat, play games, as well as the usual drinking and dancing. We threw in a bouncy castle for good measure because who doesn't love a bouncy castle?"
"We tried to avoid doing certain things just for the sake of it, and only included things that we actually really wanted. A lot of people commented on how laid back the day felt, and I think we did pretty well to create a day that reflected us as a couple – we're not perfect, we are messy, a bit chaotic, we make ridiculous plans, we're often late, but things always seem to turn out in the end. That's what it's all about isn't it?"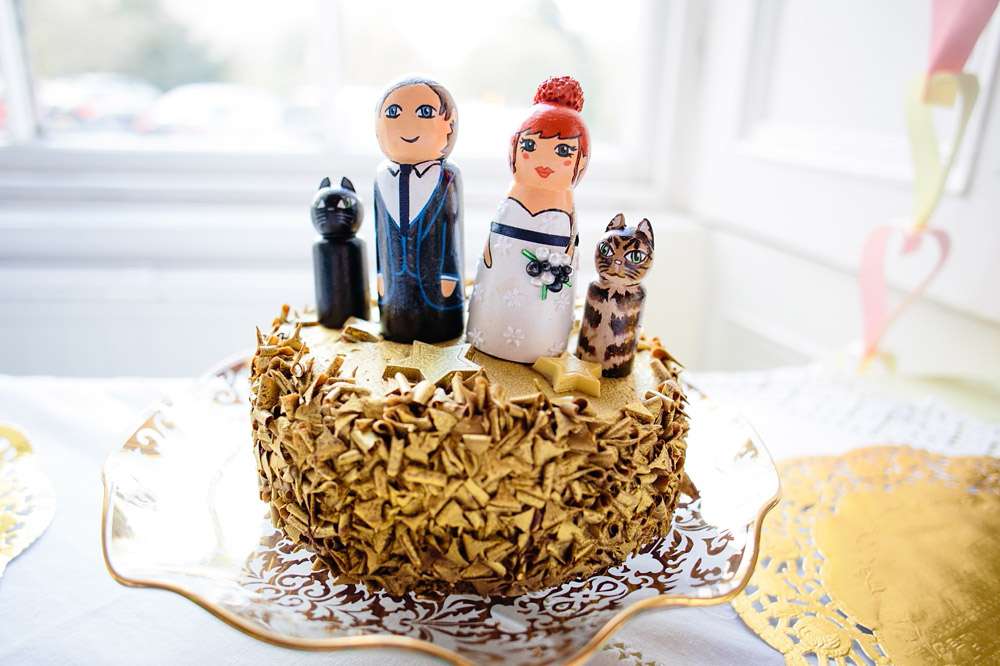 The room where they had the sit down meal and speeches was decorated from top to toe by the bride. From the pastel bunting and heart paper chains the bedazzled some wooden spoons! The incredible 'You're so Cool' and True Love' flower letters that hung on the wall were from In Her Glory. "I LOVE making things and took a few wonderful weeks off work to spend on the DIY projects", she explained. "My favourite things to make were the bedazzled wooden spoons for the cake contest trophies – I wanted to cover everything I owned in gemstones after I made those, and was very reluctant to give them away! I genuinely thought I was a creative genius when I used paper doilies as a stencil to spray a gold border onto a chalkboard!"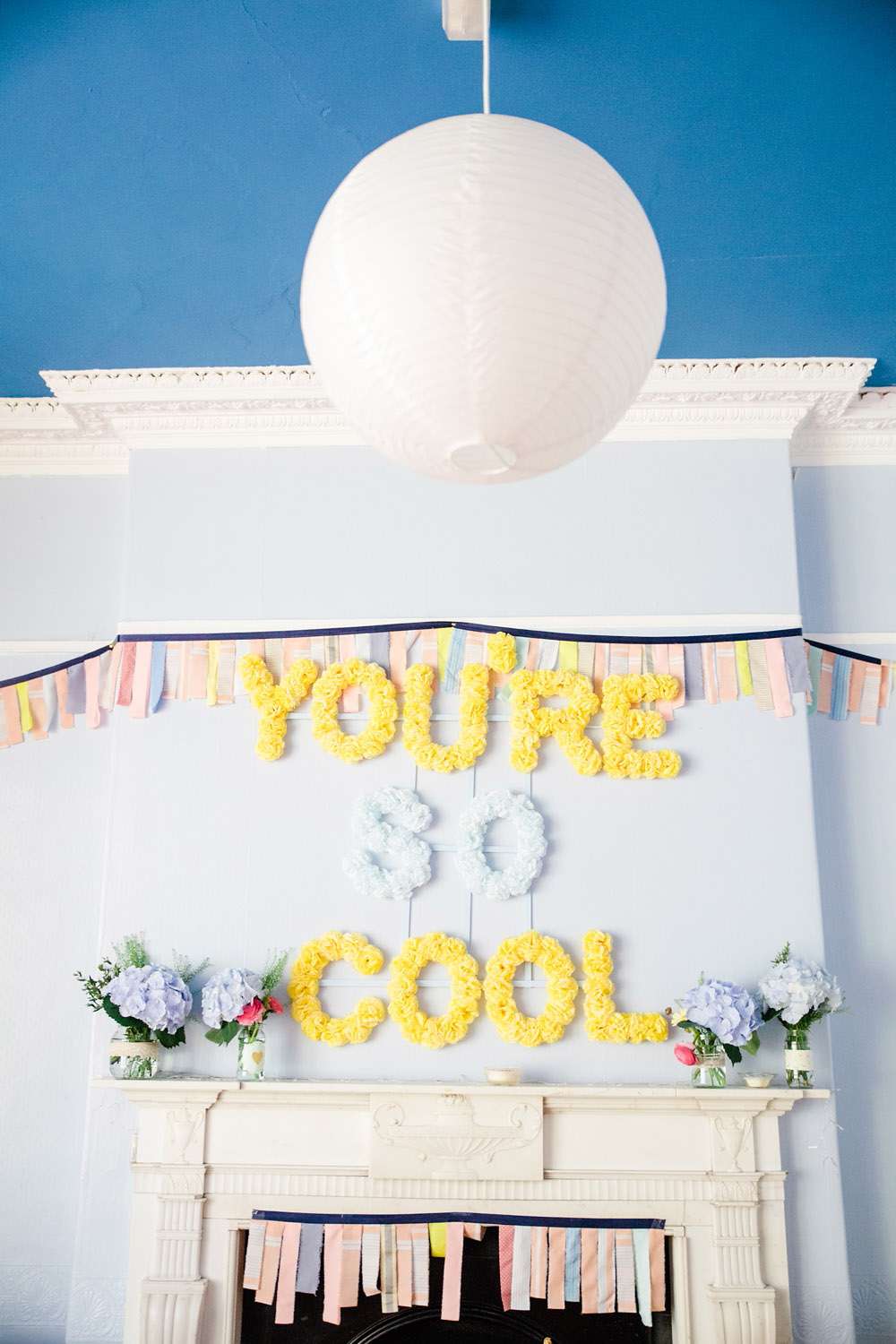 "Some of the most effective things we made were probably the most simple – crepe paper streamers, heart paper chains (these were Neil's speciality!) and doily bunting (just folded and stapled onto fabric tape). We found a nice free font and used it in the invitations and on all of the stationary on the day. My absolute saving grace was a selection of fancy-patterned edge scissors – considering I have never been able to cut a straight-line free-hand these came in very handy. Everything looks better with a fancy edge! I also had loads of fun covering jam jars with gold glitter (not the best idea to do this in the house, although the living-room carpet looks better with a bit of added sparkle). We've kept a lot of the decorations and incorporated them into our home so we have lots of lovely reminders, and it made all the work seem a bit more worthwhile."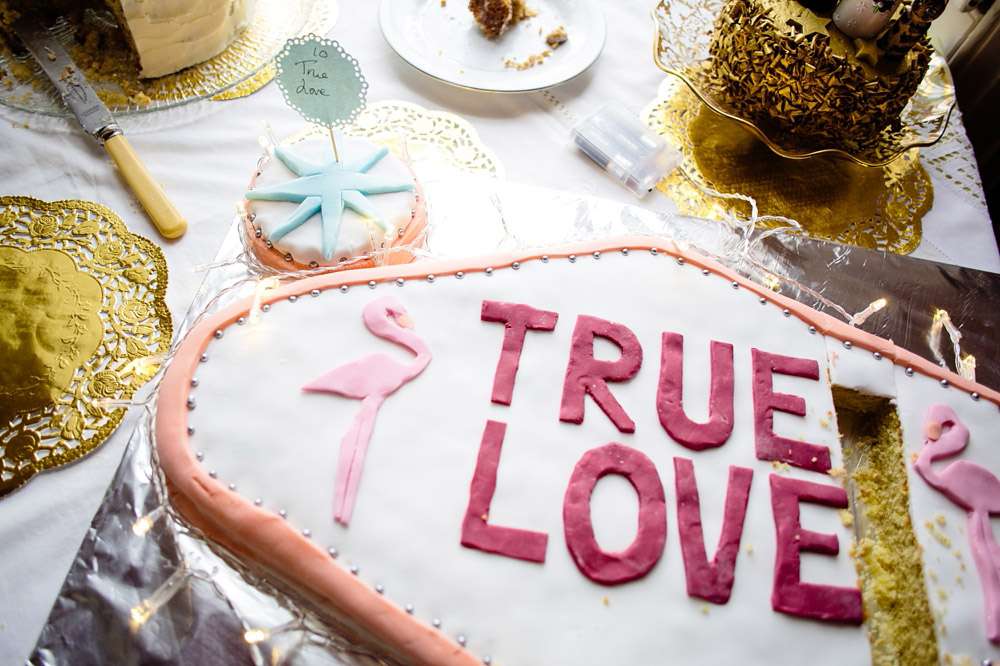 In terms of making their £5000 stretch, they went all out and hired the whole youth hotel for the night so their guests didn't have to worry about finding post-wedding accommodation. "Second to that the photography was probably our biggest spend, but we knew that the style of the photography needed to be compatible with ours (and take into account that we both hate having our picture taken) and I totally approached it as an investment in our future memories! I came across Jaye's work on Rock n Roll Bride and absolutely loved it, and I knew it was definitely worth it after meeting up for our engagement shoot and seeing the results!"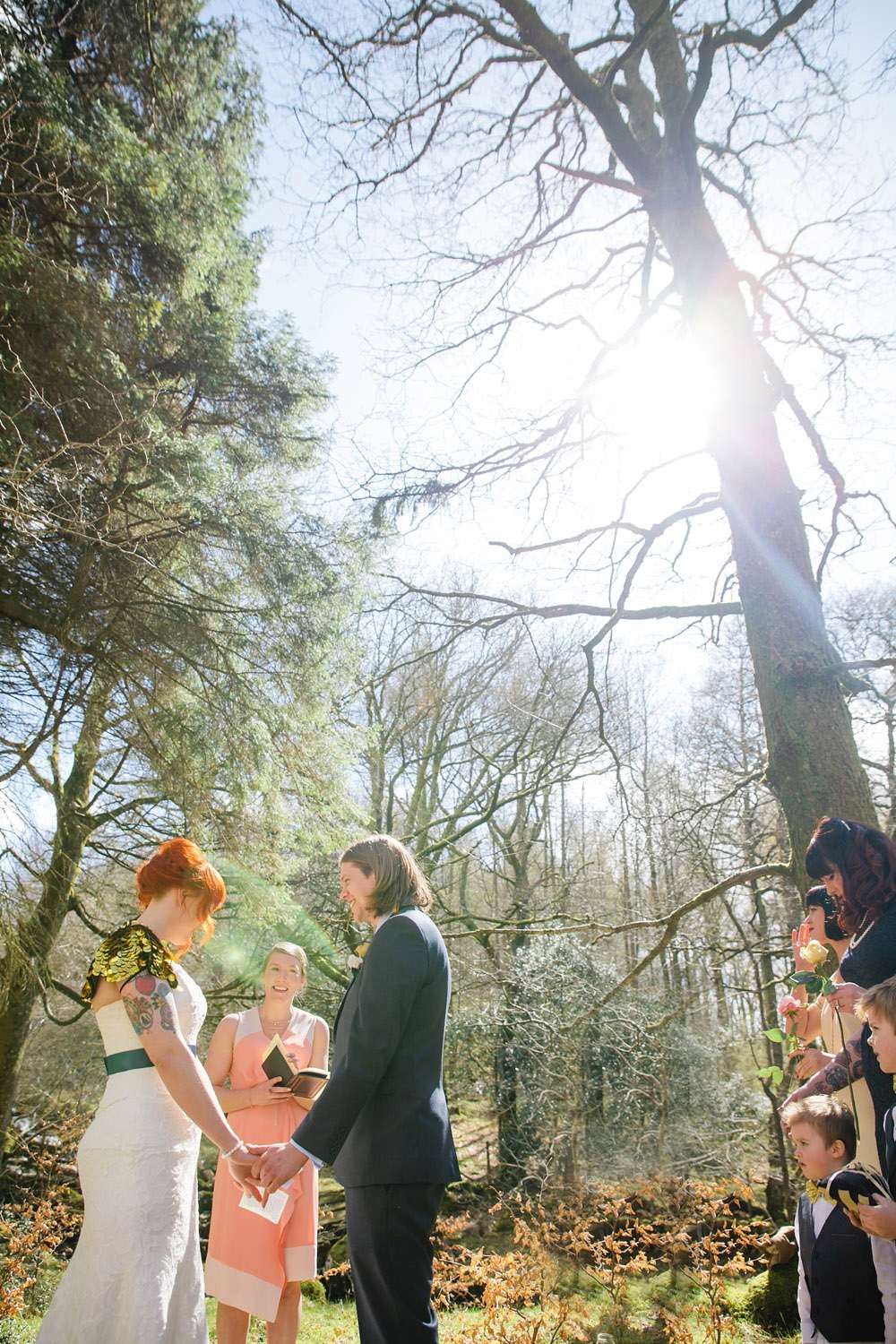 Be sure to check out their adorable video, made by a friend, too!