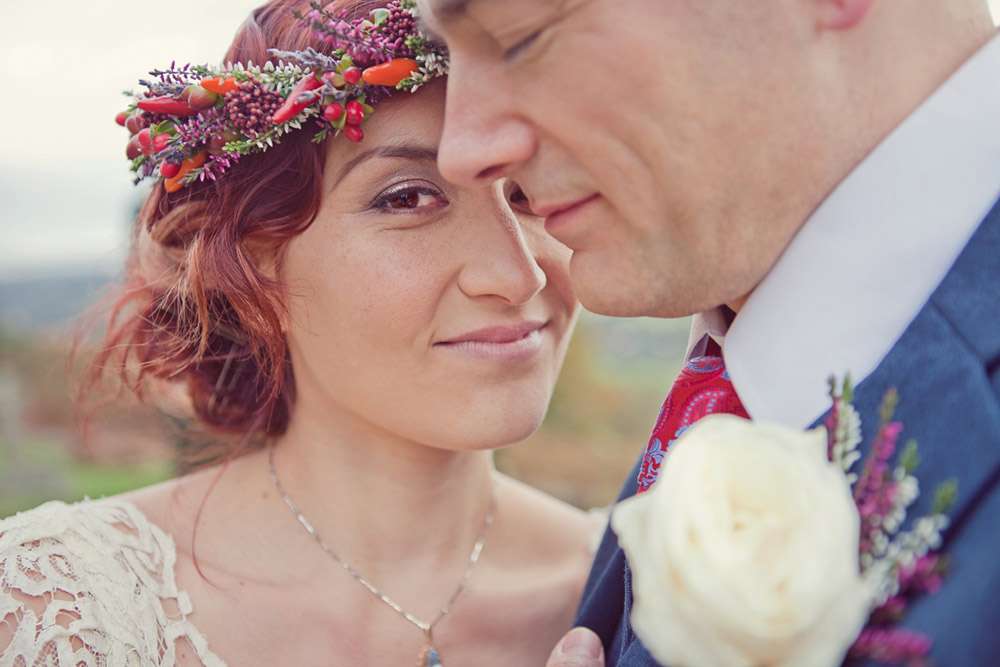 Sigh! I just adore weddings liked Mark and Erika's. Chilled out, not at all matchy-matchy and where everyone looks like they had a total blast. The couple didn't wait a 'tick the box' wedding, instead they pulled inspiration from all over – their heritage, their home and their friends. "We didn't really have a theme or colours that matched", Erika wrote. "I have always been a mis-match kind of girl so we had elements of our backgrounds so Japan / Yorkshire / countryside / Autumn / vintage/ boho!"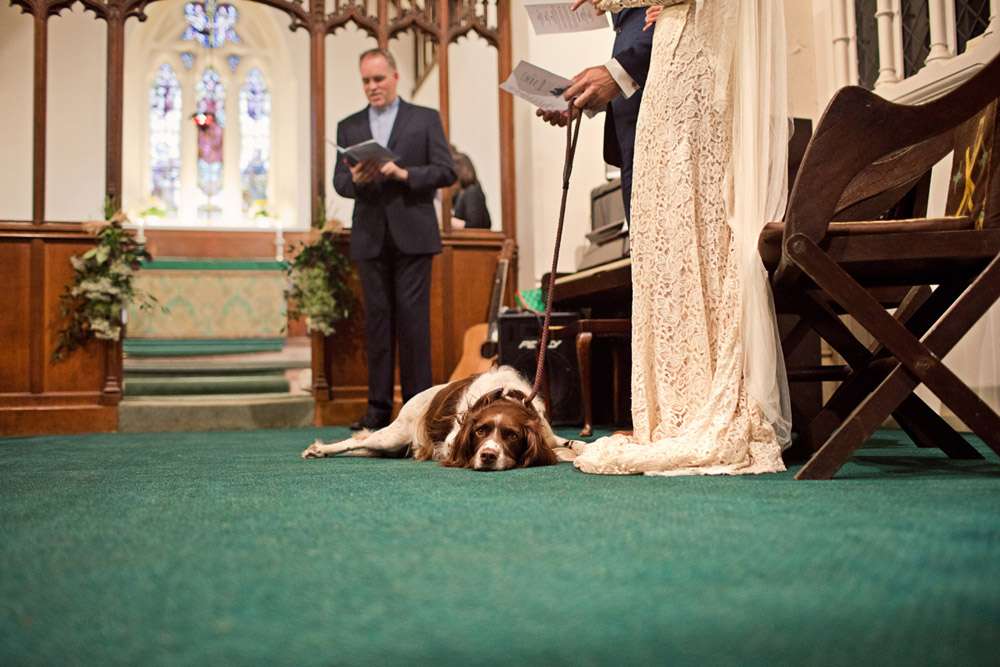 The reception was held in a tipi in their own back garden. Erika wore a stunning 1920s vintage dress from Jane Bourvis and flowers in her hair. Her simple aqua necklace was a family heirloom and had been handed down by her mother.
"It was such a wonderful day, just having everyone there to share in our special day and to have all the love and support given to us", she continued. "We just couldn't define our wedding with one story – it was a complete day from start to end! The people around us made our wedding day interesting and unique. I have never done anything all that normal – I like being different and I like to have things relaxed. There was no pressure to have fun, we just wanted people to be in the moment and enjoy it. It was a home grown event where everyone was involved, like a little community. It was perfect for a tipi wedding!"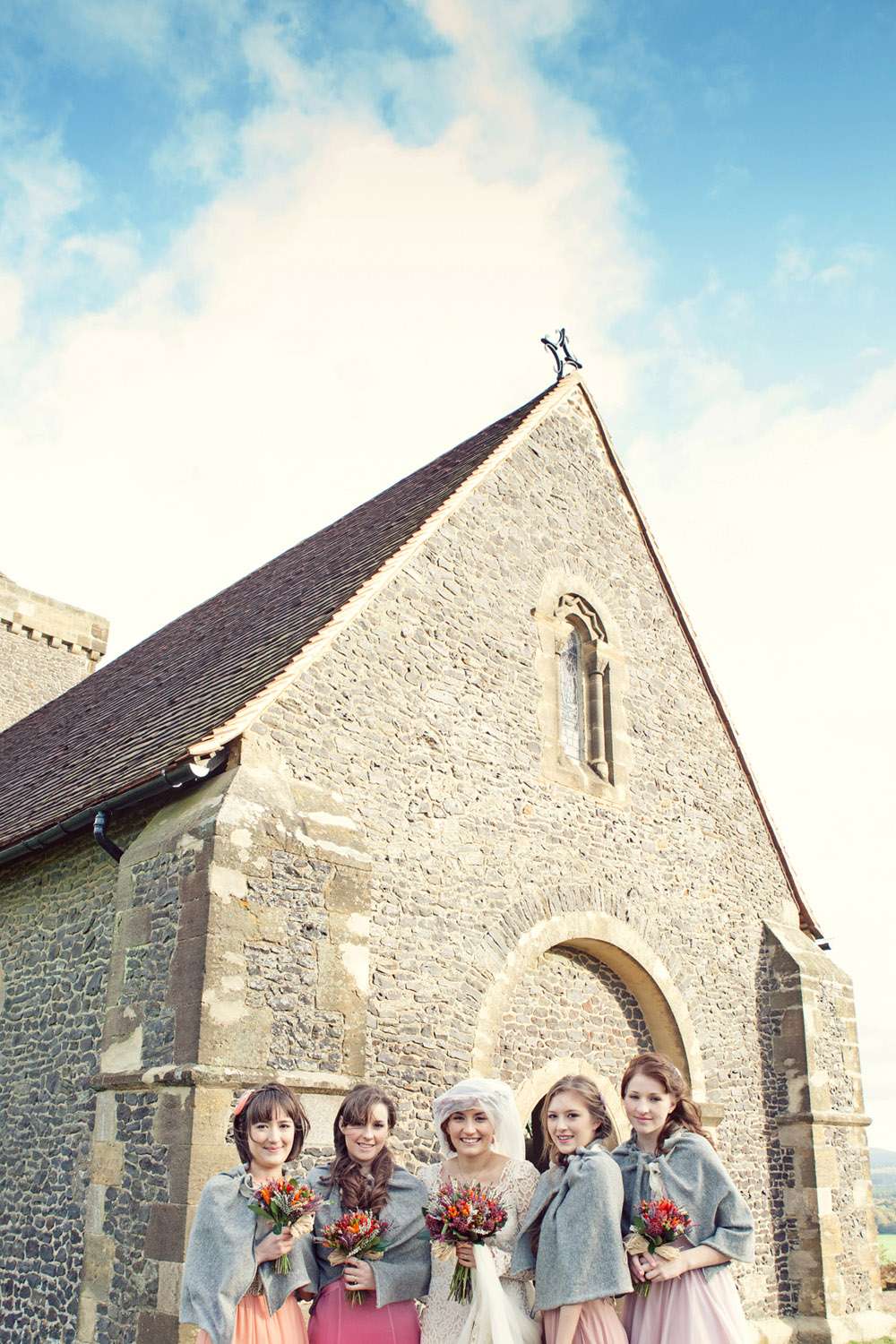 "Everything we paid for was pretty reasonable for what it was", Erika explained when I asked about the budget. "The whole wedding thing is a massive expense, but worth every penny. After doing the maths, there was actually not much in it between doing it in our garden or at a wedding venue but if you put the work in yourself, which I was in a lucky enough position to do, you can keep costs down."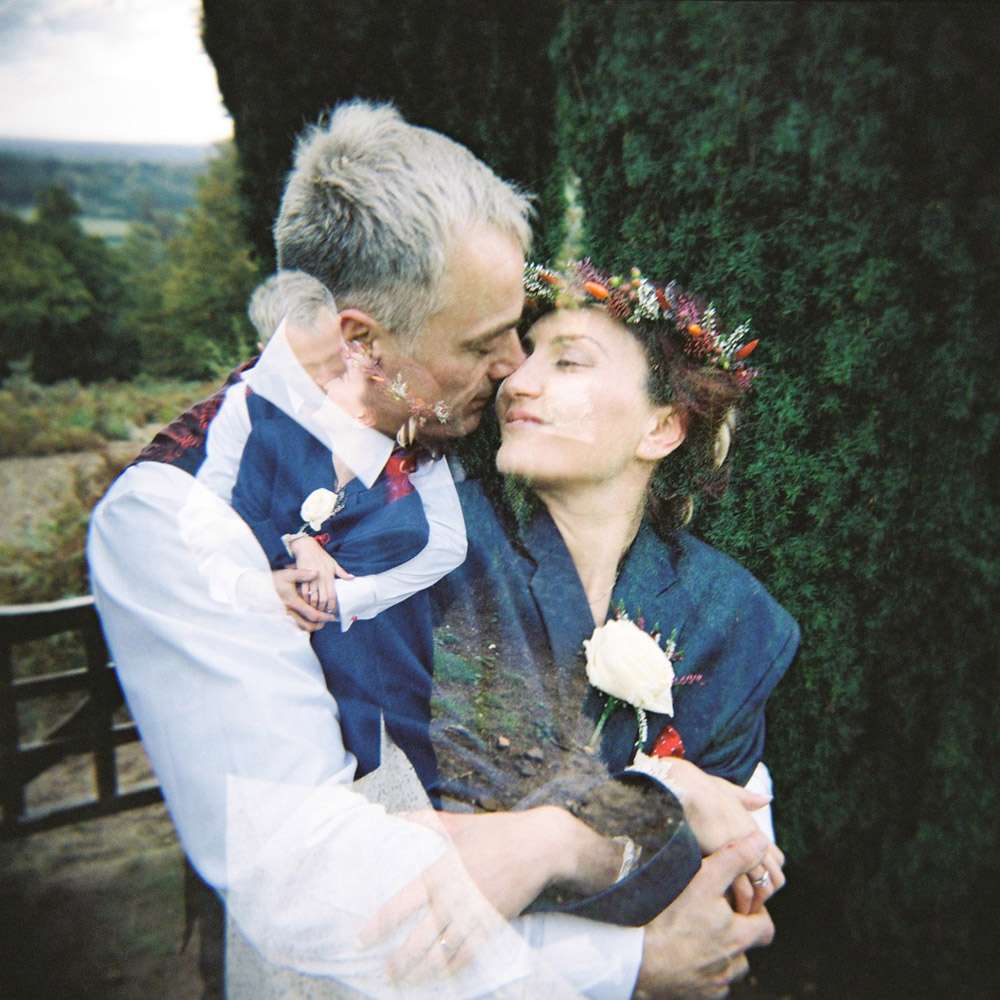 "One of are favourite things, which also was the most cost effective (i.e. it cost us nothing!) was the band. All our friends are musicians (yes, that is Skin from Skunk Anansie in there!) so I just mailed out who would be up for playing and luckily everyone said yes! I sent out the songs and divvied up friends into bands and they came and played – no rehearsal – just rocked up! We had all the gear and instruments already so off everyone went! It was amazing, a definite highlight and an amazing end to an amazing day."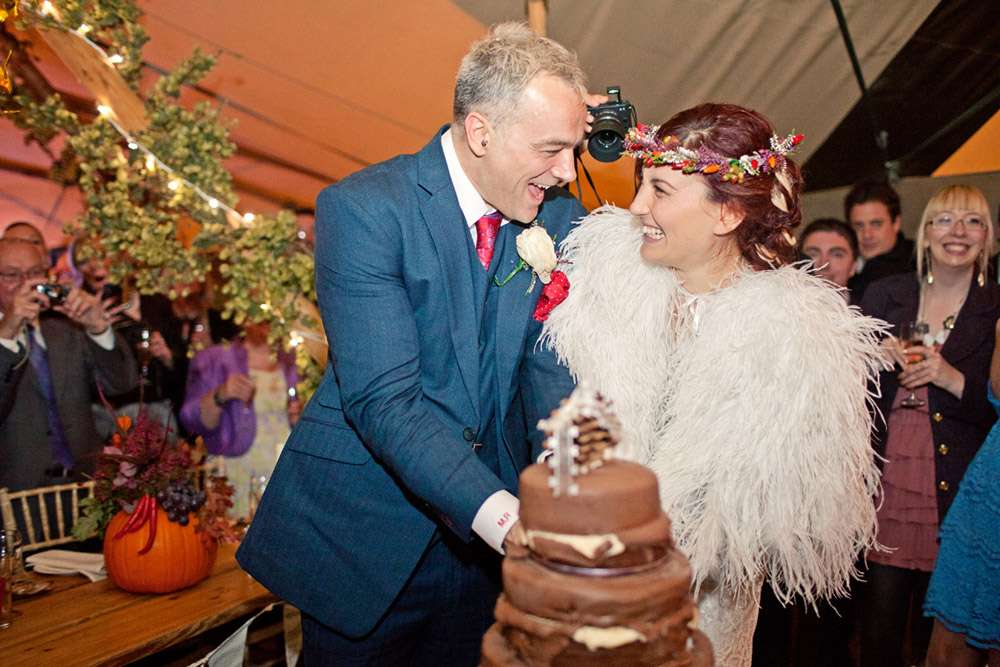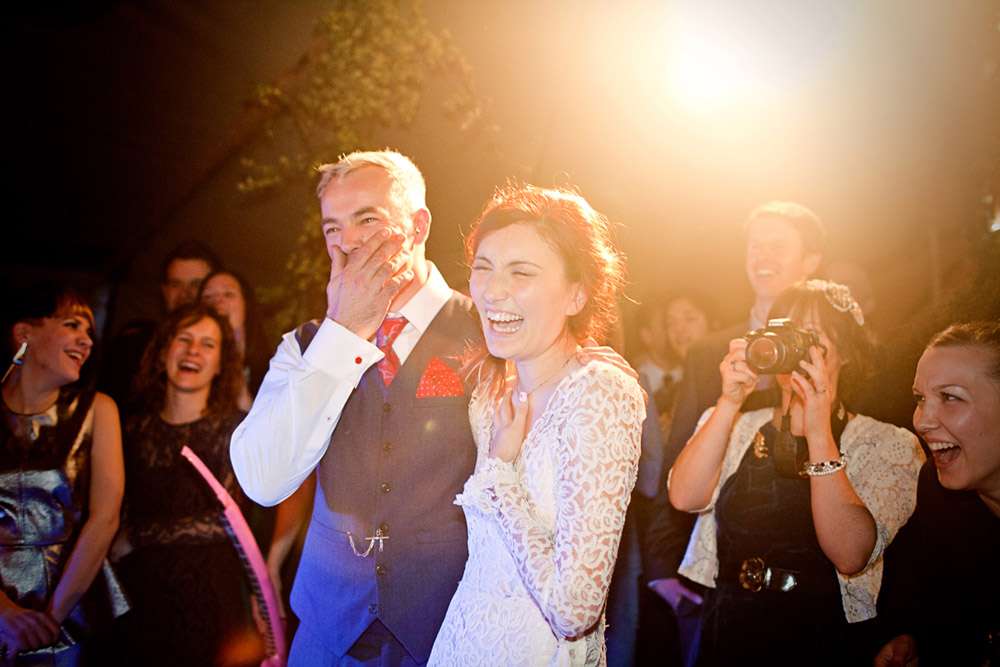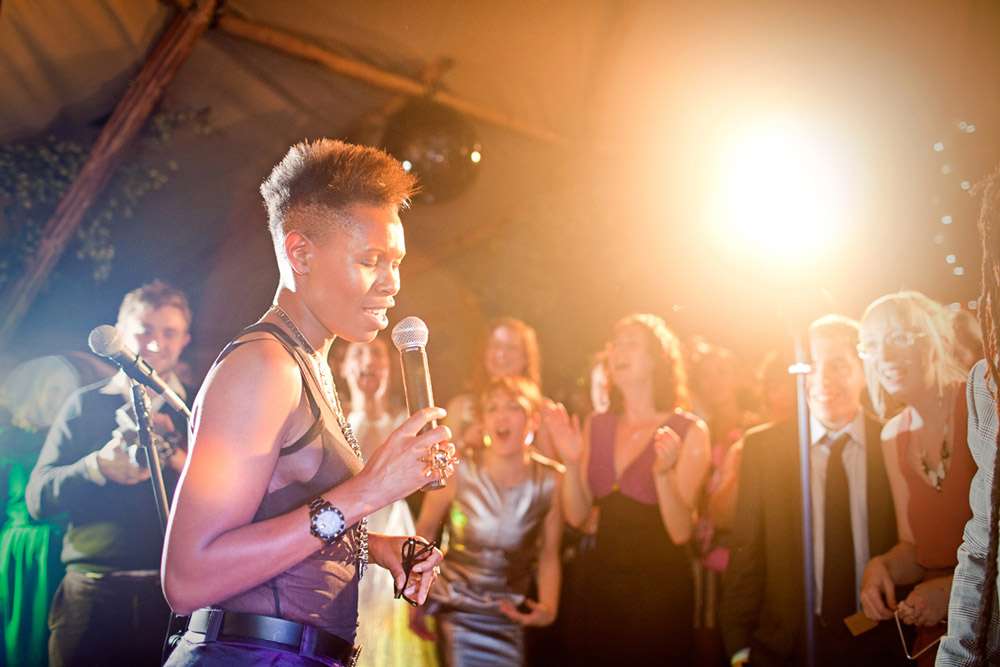 Be sure to check out their adorable video below!
Mark and Eri's Wedding Highlights from Erika & Mark on Vimeo.