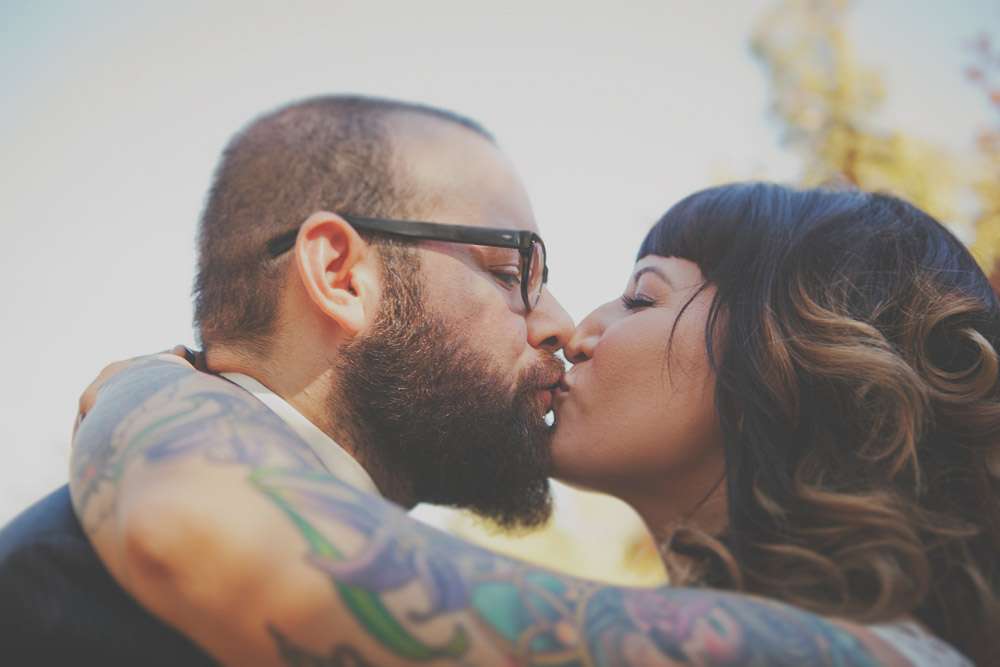 Matt & Dannie were married at the groom's Grandmother's house in in the Sonoma Wine Country, California. After a memorable proposal (that was captured on film!) the couple set to planning a day that was a true reflection of them as a couple. "The most special thing for us was our wedding location," Dannie began. "It was at Matt's grandparents house. His grandfather built the house, and he had so many good memories there as a child. It was an honor for us to be able to be married there. His grandfather passed away in early 2011, so it was a very emotional night for his grandmother and family. The house was beautiful and was the perfect location for us."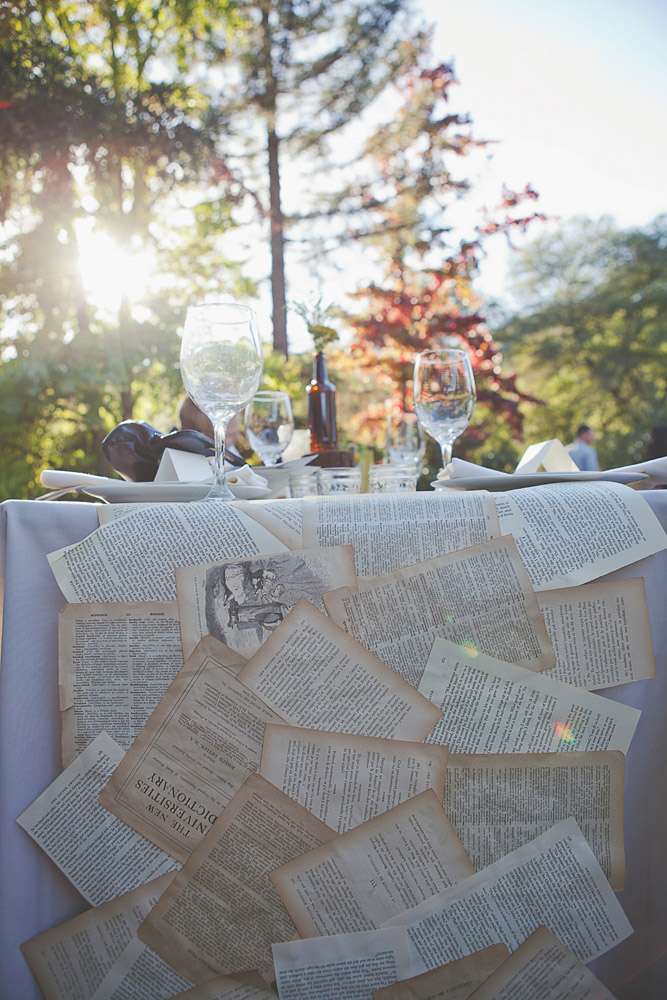 "Because we are wedding photographers, we see a ton of weddings a year", she continued. "We wanted our wedding to be different. Nothing traditional. We really wanted our day to be special for all of our guests. We were thrilled to finally get married, but most importantly to hang out with all of our friends in one place and have them celebrate the love we have for each other and for them! One of the most non-traditional things about the day was the food. We didn't want to serve anything boring. We had pulled pork & veggie sandwiches with mac n cheese, salad, and plenty of bacon (at the grooms request)."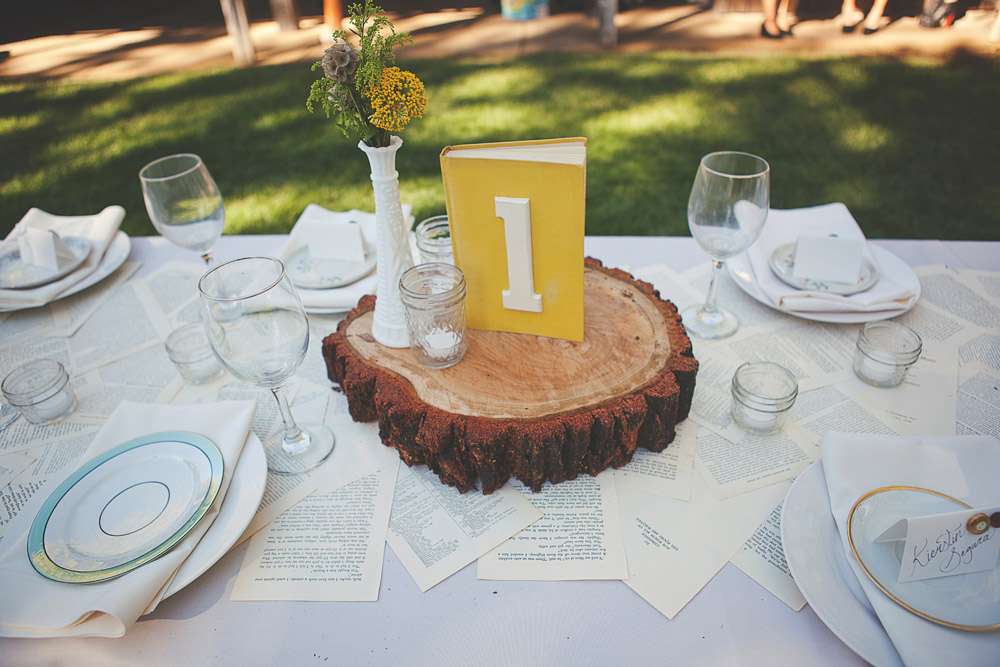 "I'd say our 'theme' was eclectic. We really just took a whole bunch of stuff that we like, and threw it together. Outdoors, books, flowers, vintage stuff, beer, love, food, and happiness… We made everything for the wedding ourselves. It took us a few days to assemble and put up the décor over the dancefloor, which was extremely time consuming but came out exactly how I wanted it! My bridesmaids and I also glued all the book page table runners ourselves. We collected all of the cocktail hour plates, so every single one was different. I hand made our place cards along with my friend Jake Schroeder who is a tattoo artist in San Luis Obispo. He used his beautiful calligraphy skills to write everyone's names for me."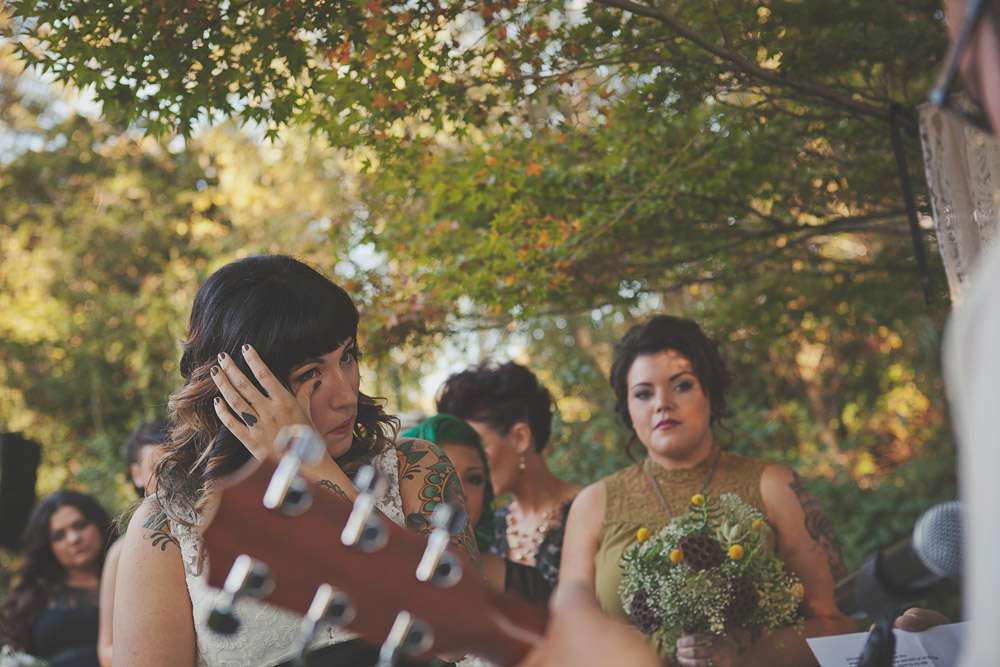 "I had a few favorite moments from the wedding". she explained. "In the weeks leading up to it, I would cry at the thought of walking down the aisle towards Matt. I was almost sure the day of I was going to be a sobbing mess, but it was the complete opposite. I felt so calm, and everything felt so right. It was the best feeling in the world. He also wrote me a song for our vows, I had no idea he was going to do that. It was such a sweet song and it had everyone in tears. And finally, the speeches at the reception. It was so great to hear all the things our friends had to say about the love we share for each other. So many people were crying tears of joy, including my father who almost never cries."
"This is probably the most Rock n Roll thing about the whole wedding… I really wish I would have stayed over the night before to set up the reception", she laughed. "The bridal party had to scramble to set up the morning of the wedding. Then, the night before and after the rehearsal, the whole bridal party went to a local bar, got smashed… and got into a bar fight. One bridesmaid got a black eye, another got a busted lip, and I had a swollen hand. It sure does make for great stories!"
HA well that definitely is Rock n Roll!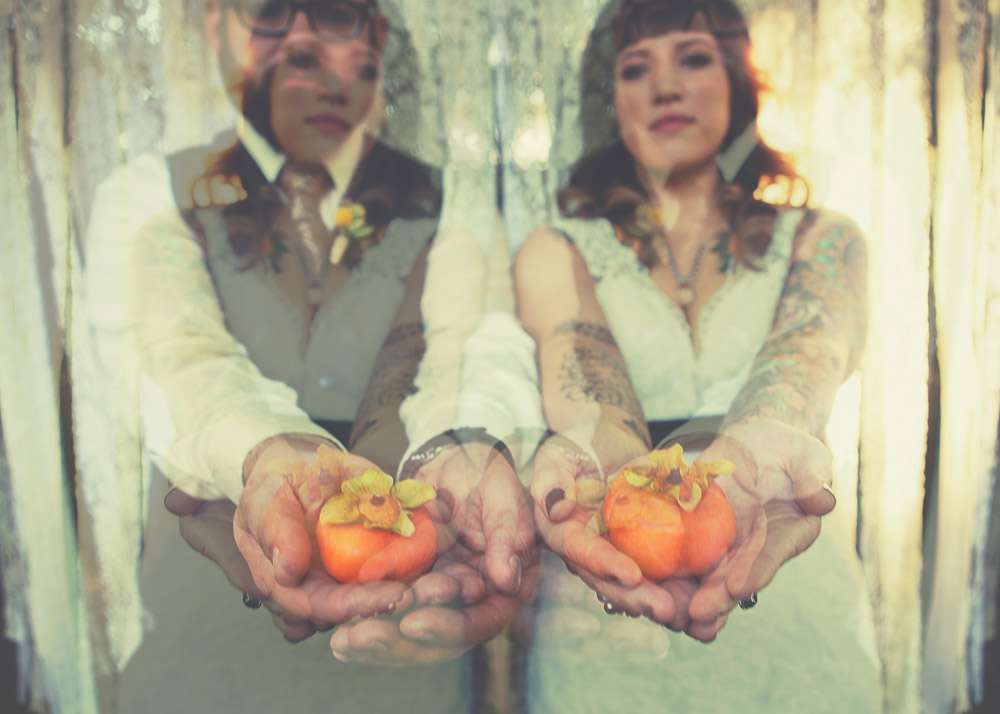 Make sure you take five minutes to watch their video too. It's emotional and so damn beautiful…
Don't I just get to feature the best weddings ever?! Thank you Matt & Dannie for sharing your gorgeous day with us today. LOVE. IT.