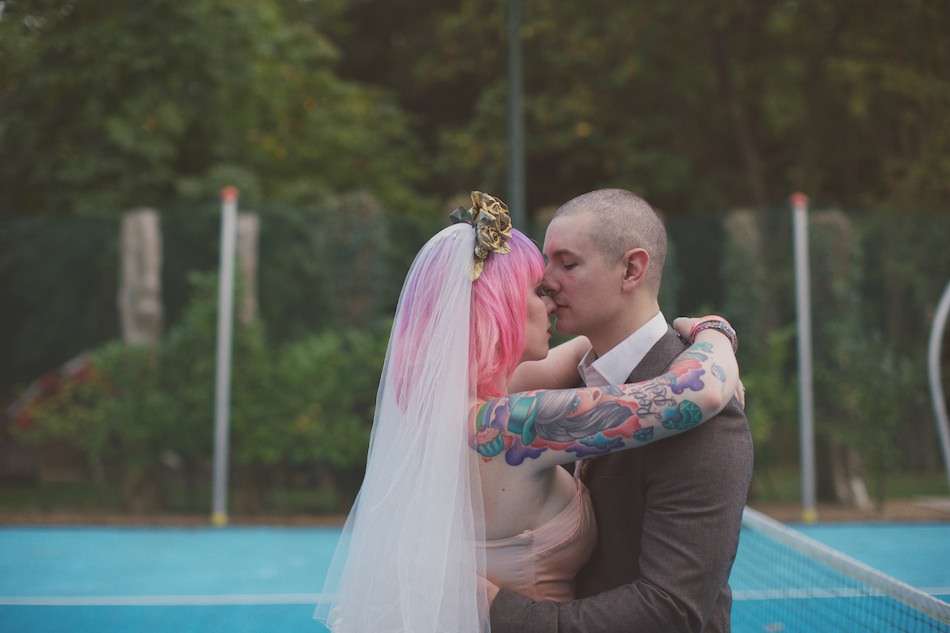 One of the questions I get asked over and over again is what would Gareth and I do differently if we were getting married today. Of course my answer is always "so much!". Both of us have changed considerably over the last five and a half years and our styles and tastes couldn't be more different to how they were back in 2008.
As many of you will have read last week, Lisa asked if we would model at the two year anniversary of her Photography Farm. During every workshop she organises a styled shoot for her students to practice what they've learnt, but more than just that, she always pushes herself and her team to come up with something creative that reflects the real-life couple who are modelling.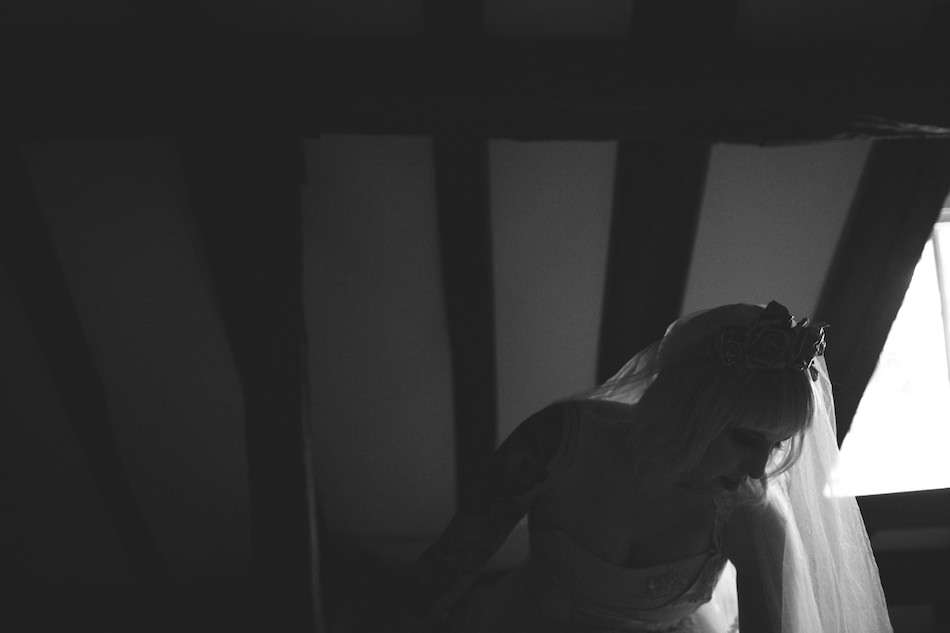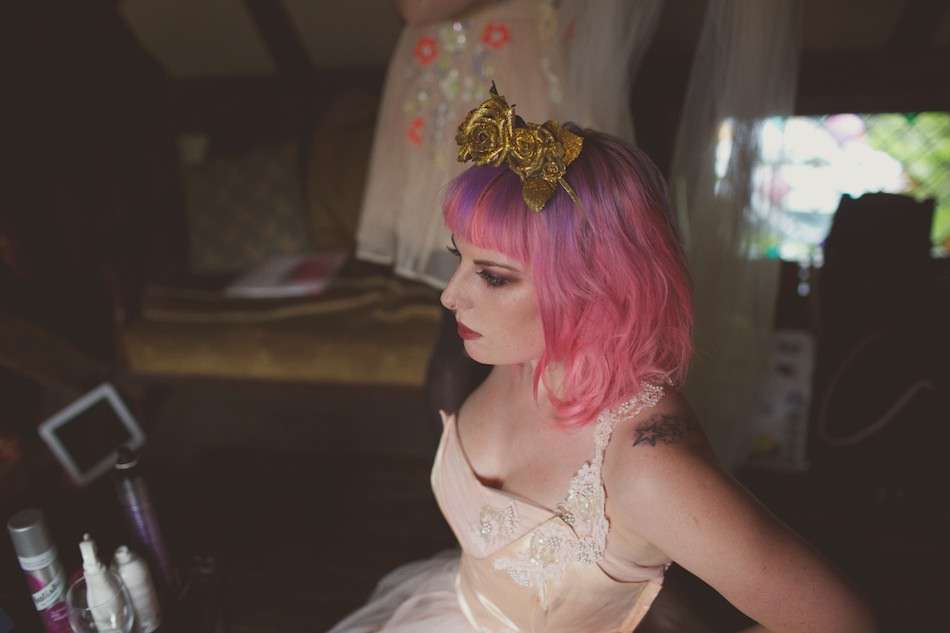 When we started chatting about the kind of shoot Gareth and I might have, we began by discussing the whole "how would you do your wedding differently?" question. And then Lisa had a brainwave. Photography workshops are supposed to be all about teaching aspiring wedding photographers how to book, shoot and process weddings, but they only ever give the students the chance to practice these things in an unnatural situation – i.e. a styled shoot. Sure, the couple might be real and the styling authentic, but getting the shot when you have two hours to work with the couple is a totally different beast to needing to nail it first time and getting creative within your ten minute allocated time-slot for couple portraits.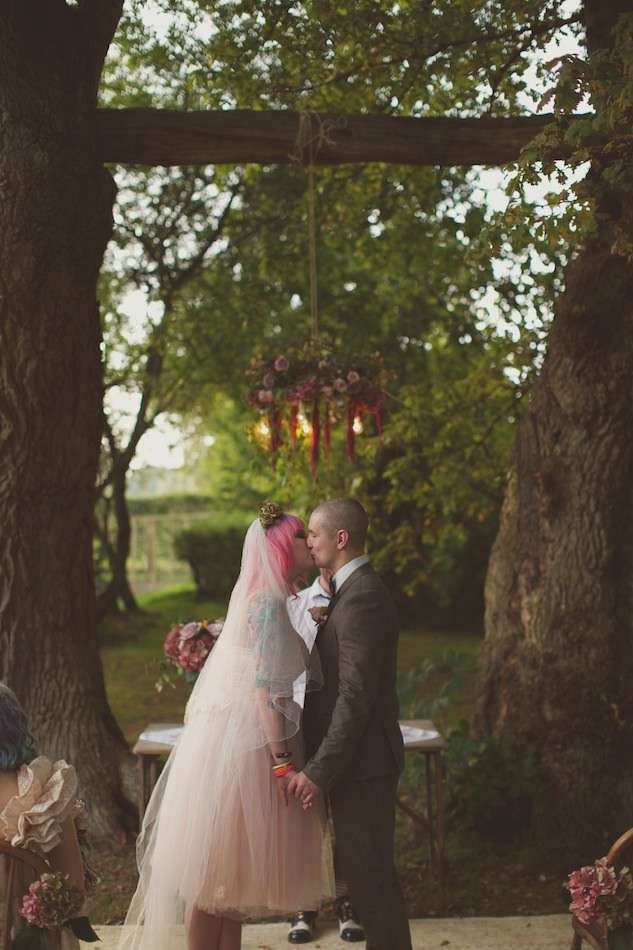 So Lisa turned to me and said "Why don't we shoot it like an actual wedding day? The getting ready, a ceremony, the group shots and the reception – all in real time?" And that's exactly what we did!
The styling was very much based on us. I know everyone associates me with rainbows, glitter and unicorns these days, but when we started chatting about how we might style things if this was our actual wedding, we had other ideas. First off, I can't imagine Gareth getting on board with a Kat-plosion of a day – it has to be about him too of course!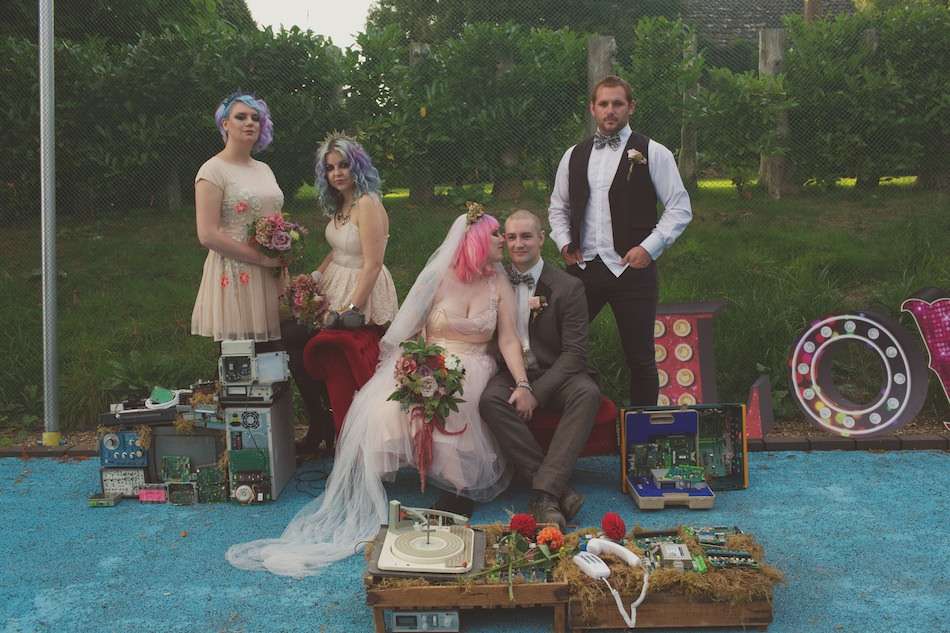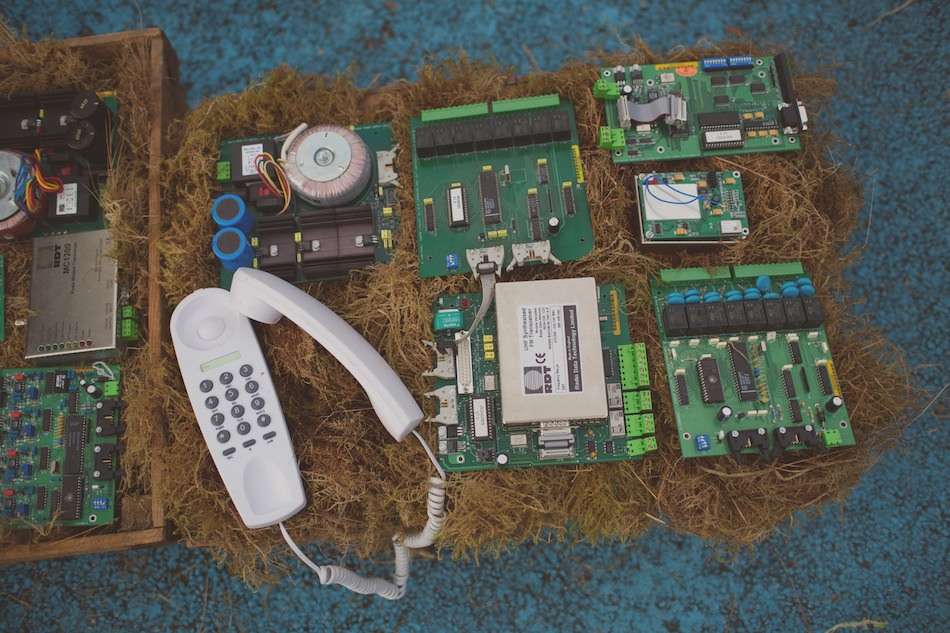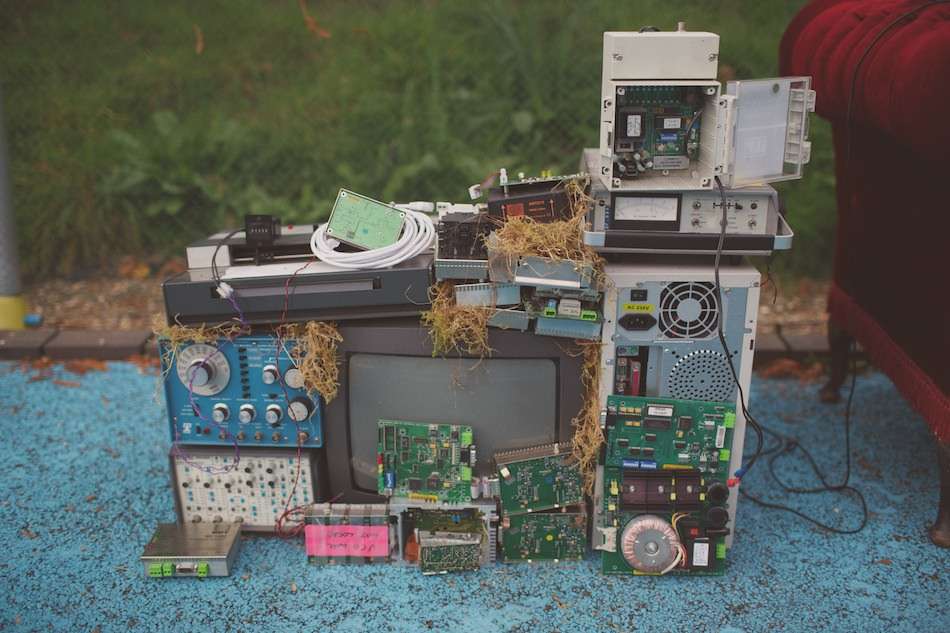 We decided we would probably go for something quite grungy and post-apocalyptic looking. I was a massive grunge kid growing up and Gareth is obviously a complete computer geek. He spent his childhood soldering circuit boards and tinkering with old computers (oh wait, that's what he still does now too…) so we decided that digging some of those up and adding them to the wedding would be pretty awesome indeed.
But what about the guests? We had a pretty big wedding in 2008, I think there were about 120 people and we also had a garden party after we got back from our honeymoon with another 100-odd people – my parent's have lots of friends! So for this second run we decided to keep things small. I think if this was our real wedding, we'd probably do the exactly this.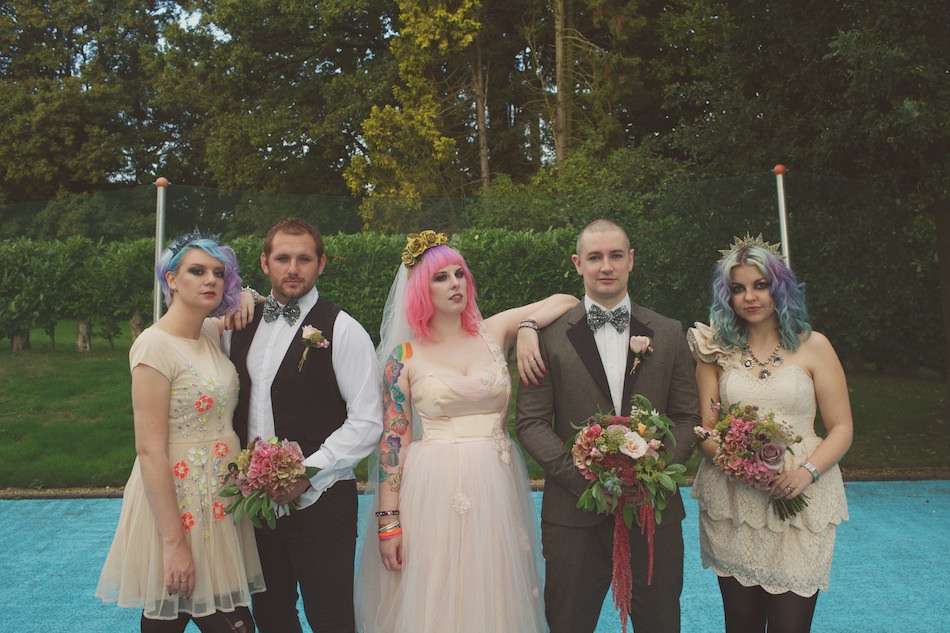 When it came to picking an officiant, who else could we choose but David McNeil? We've known each other for years. We used to work together, way before either of us was interested in weddings, at Bid TV! He began shooting weddings just as I started this blog, so we've really grown up in the industry together. Aww!
For our wedding party, I knew I needed to pick some colourful babes. Elbie and Sophie were the obvious choices (getting Gala and Shauna over from The States was kinda out of the question!) and Sophie's boyfriend, also called Gareth, was roped into be the best man.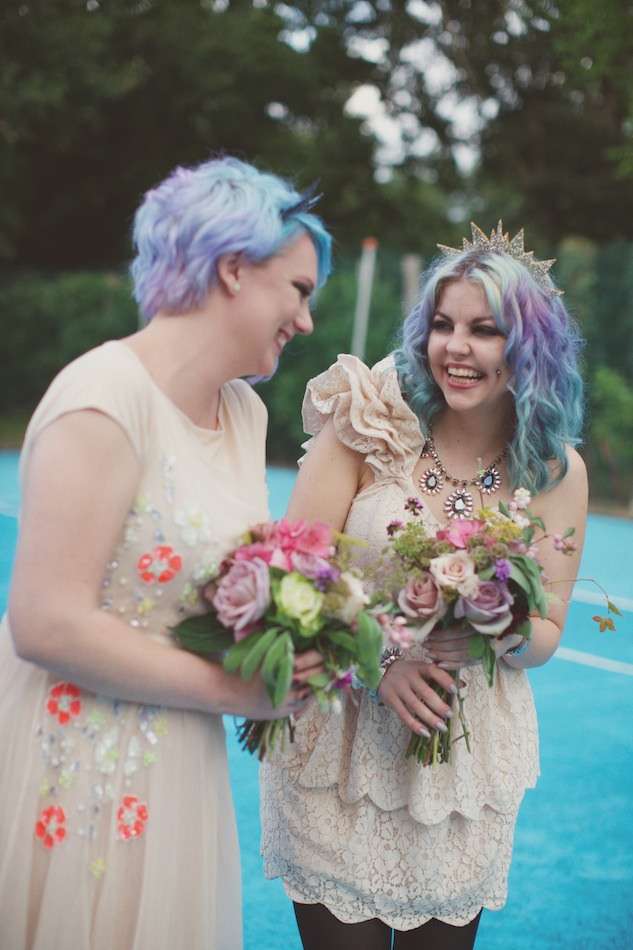 To keep things simple and authentic I decided that instead of calling in a brand new dress, I'd wear something I already owned. My blush pink gown is vintage. I originally bought it in Venice Beach and had it reworked by Fur Coat No Knickers for my Brooklyn Bridge shoot. The dress was a snip at just $40 and even though it wasn't flattering at ALL (check out this before and after!) I knew I had to have it. FCNK worked their trademark magic with it using the lace from the original drop-waisted top as appliqué details throughout and attaching layers of tulle from the skirt to a new (well, old) vintage silk bodice. It was totally amazing to have another excuse to wear it.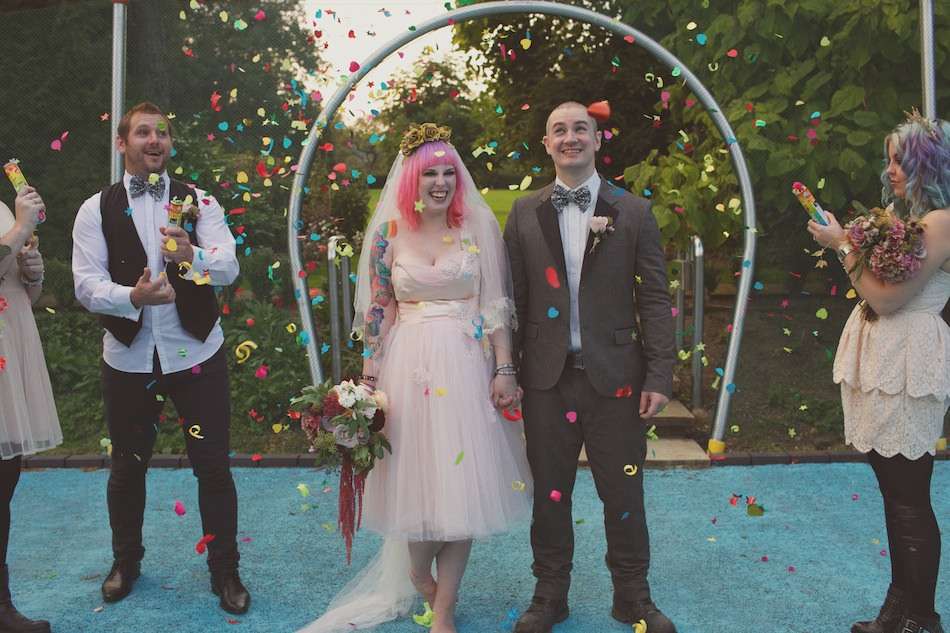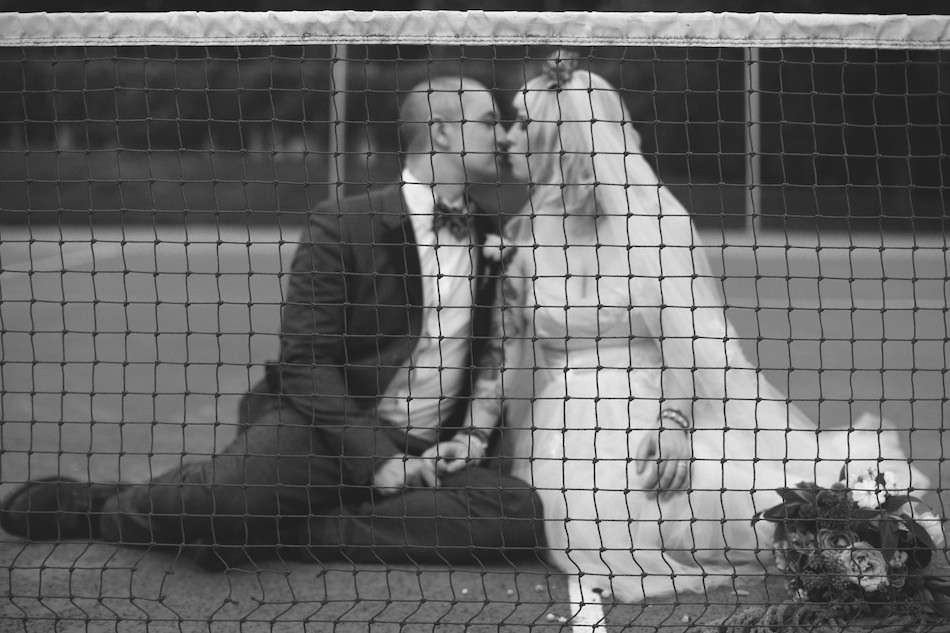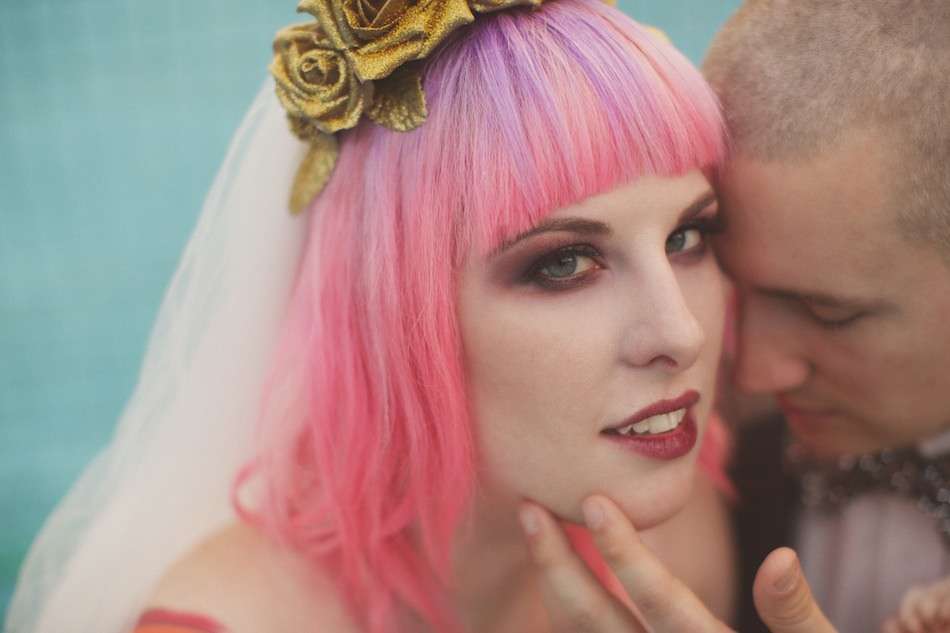 My black boots (I mean, how 90s are they? I just bought them in white too because I'm totally obsessed) are from Topshop and my insane sparkly shoes are by Benjamin Adams. My headpiece was Crown and Glory of course (watch this space because we'll be adding it to the Autumn/Winter collection of our collaboration – coming soon!) and my veil was the one that I wore during our real wedding. I'm a big fan of the cathedral length veil – I mean, when else are you going to have the option of wearing something so ridiculously over the top?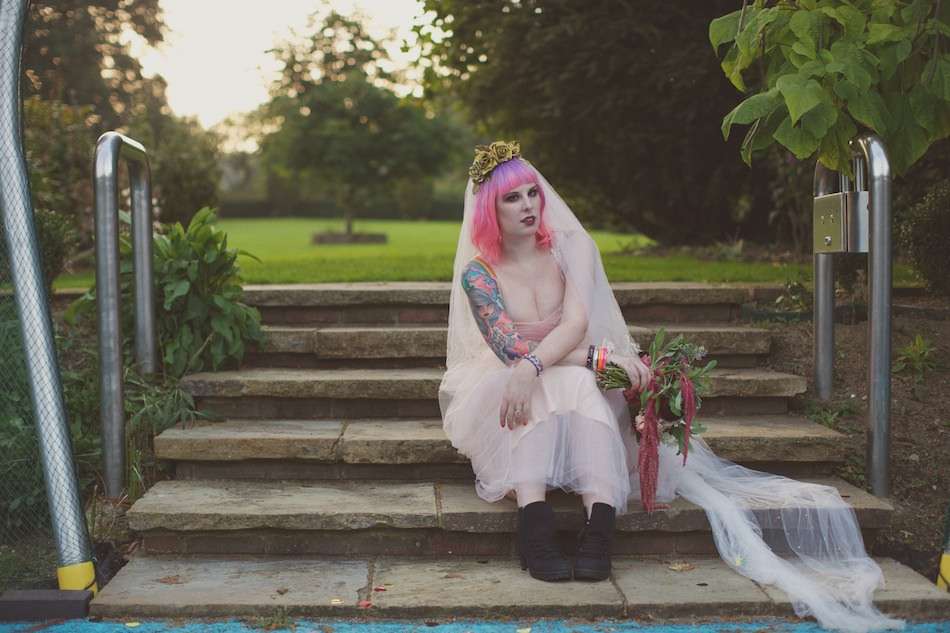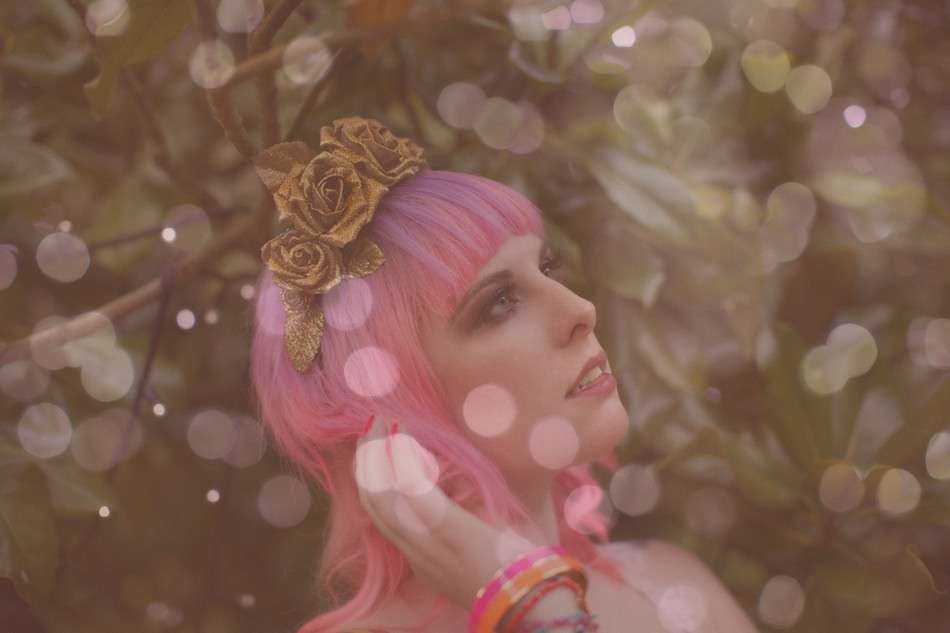 It was quite weird going through a full wedding day again but it was also really fun. David was an awesome officiant and the ceremony was actually very touching… even though our 'vows' consisted of me promising to always feed him (even if it's always takeaways) and he said he'd always tell me I was beautiful… as long as I promised to never get a boob reduction. Who said romance is dead?
The day ended with wine and G&T's all round. Now what could be more perfect than that?