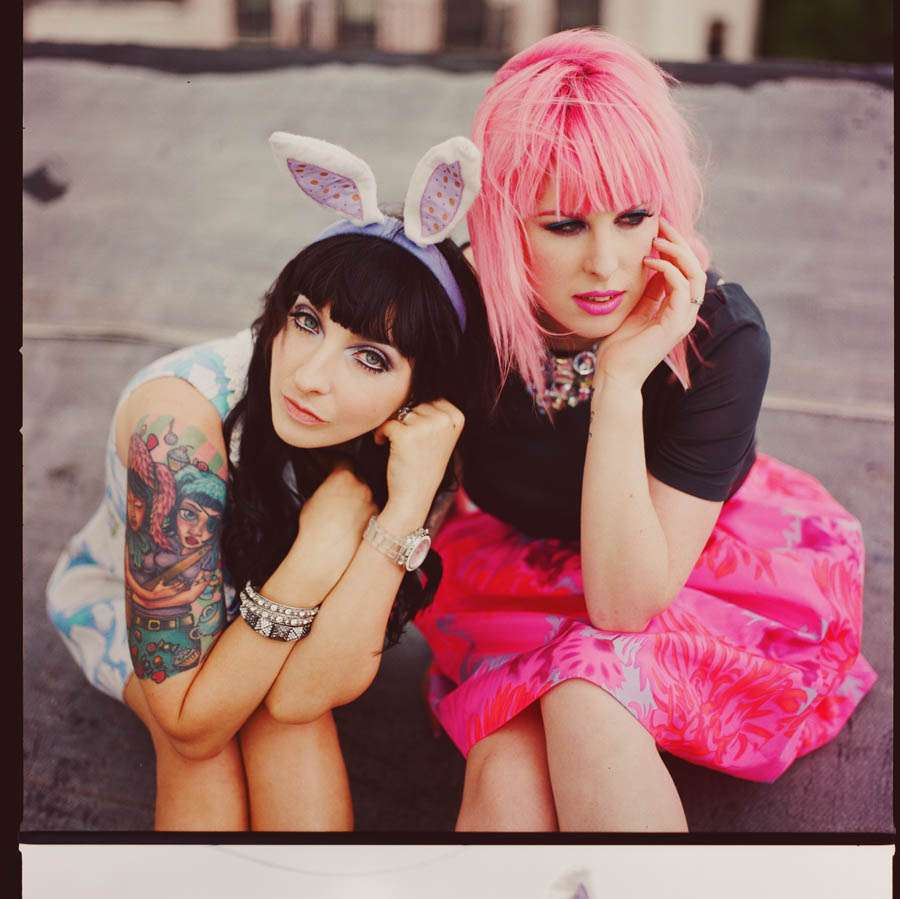 I've been obsessed with Made You Look Studios for as long as I've been blogging. Even in the early days they were wonderful to me and allowed me to feature their beautiful weddings as much as possible. Christina, Marielle & Alie are amazing girls, and when Christina and I started whimsically chatting about one day doing a shoot together I knew we'd make it happen somehow!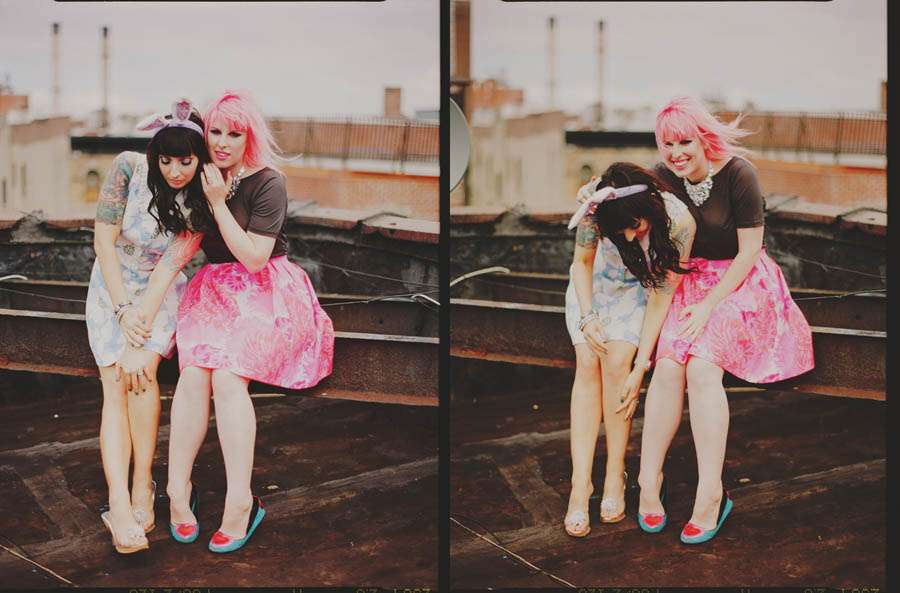 Fast forward a few years and the opportunity for me to travel to New York for a shoot with a make up company arose. I was over the moon and even more so when they said the Made You Look girls were shooting it! I think it took me approximately 20 seconds to reply and say I was 100% on board. Unfortunately these things don't always pan out and the shoot was cancelled a few weeks before I was due to fly out. I was disappointed but I thought, hell, I'm going to New York now anyway and I wanna shoot with these girls damnit! So I emailed them to ask if they still wanted to come to New York (they are based in Bakersfield, CA) and shoot with me & Gareth and then me & Gala! I was overjoyed when they agreed. I'm a firm believer that things always happen for a reason and now we had completely free reign to create the shoot(s) of our dreams!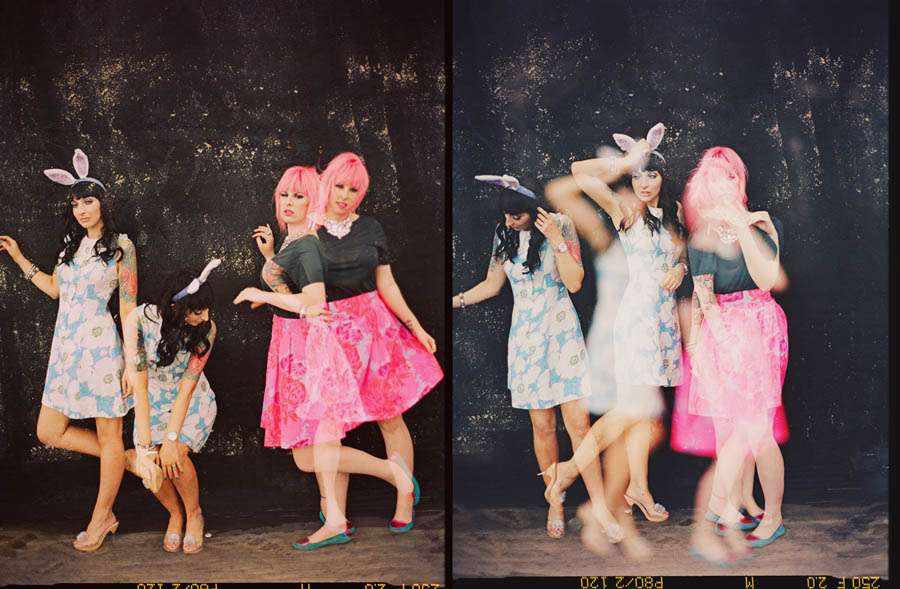 The day began with make up by the fabulous Regan. He works for MAC and is awesome at what he does. Plus, when he asked if I wanted to try pink eyebrows I knew we were onto a winner! Gala went for a more 60s inspired look while I opted for my trademark bright pink lips to match my brows!
For our first look we decided to head up to the windswept rooftop of our East Village apartment (Gareth & I decided to rent an apartment during our stay instead of booking a hotel. I loved it and the fact that we were in a non-tourist area, it almost felt like we were living there for 2 weeks!)
So, what do Gala & I do when we're excited to be hanging out again? We pull silly faces and have impromptu dance parties of course! The elevators of Vegas were our practice run, but now the rooftop was our place to shine! Oh boy it was windy up there but I think you'll agree it was worth it for these shots.
The Made You Look girls are masters of the camera…no, strike that…masters of a gazillion cameras! Each of them carried about 4 cameras each, and as we shot they were constantly changing up and shooting with a different one. Each camera had a different kind of film in it so all the shots are totally different. If you love vintage-looking photographs then these are the girls for you. No fake vintage photoshop edits here people, these are the real deal!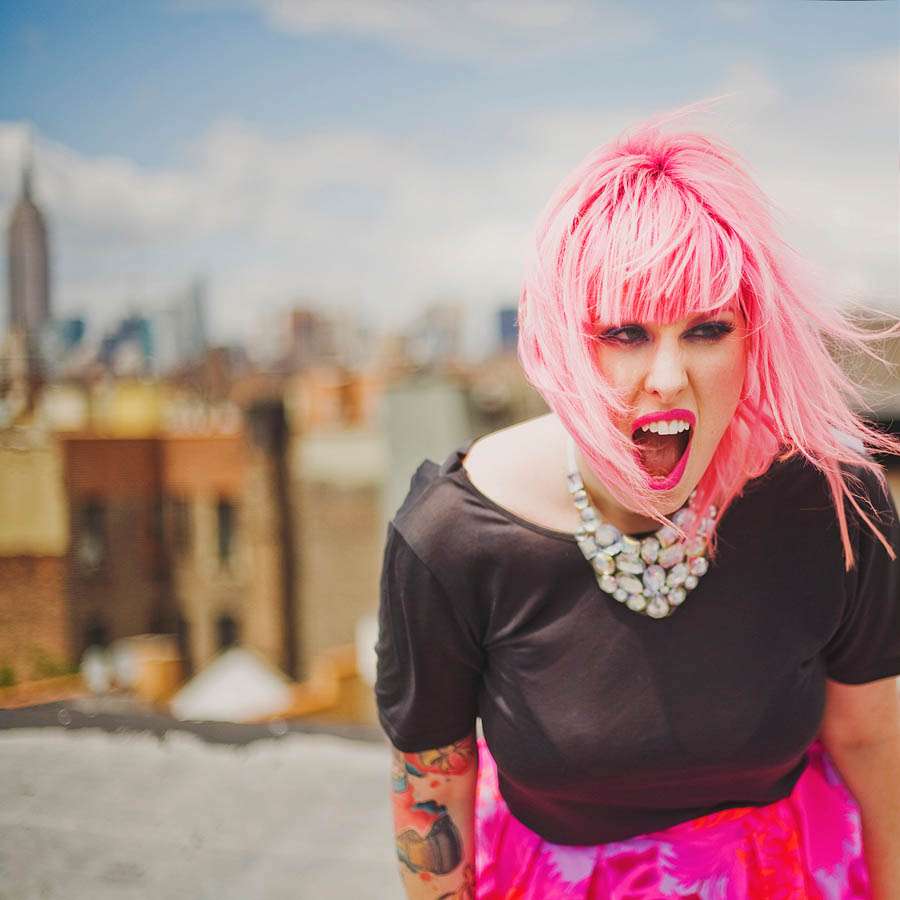 I Wore
♥ Nanette Lepore Jacy Pleated Floral-Print Skirt (seriously the brightest thing I've ever owned!)
♥ Zara t-shirt
♥ Upper Street Ballet Flats (designed by me!)
♥ Sparklebeast on etsy (Gala's)
♥ H&M ring
♥ Forever 21 bangles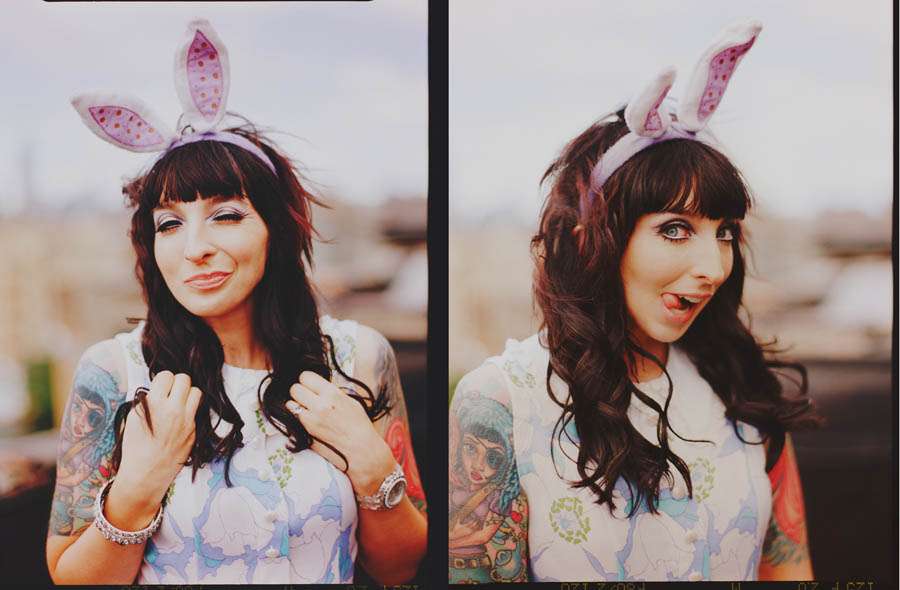 Gala Wore
♥ Vintage dress
♥ Bunny ears from a toy shop in New Zealand
♥ Michael Kors watch
♥ Forever 21 bangles
♥ Betsey Johnson 'Starburst Polly' shoes
PS: I told you things got a little bit silly…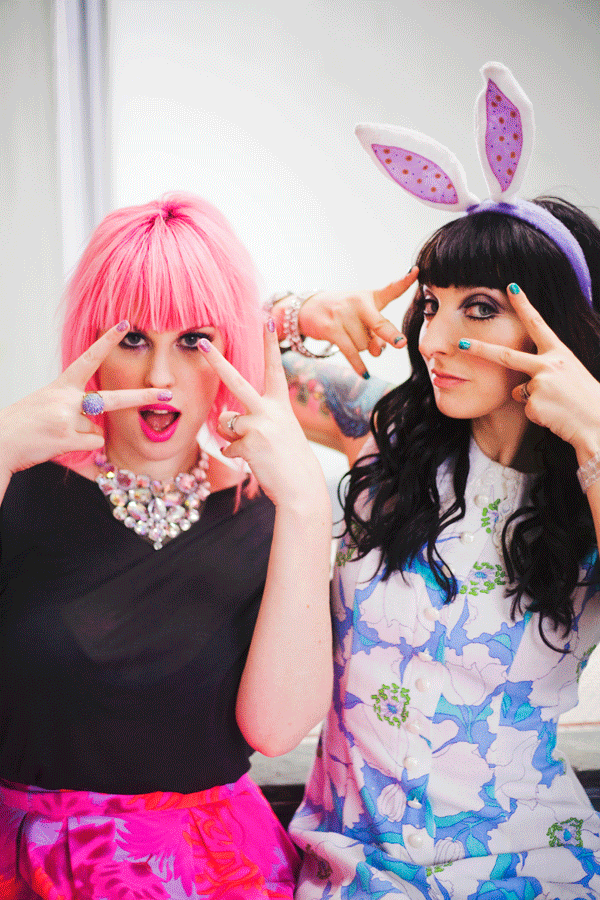 I hope you've enjoyed spying on our dance party. I can highly recommend them when you're feeling blue – they are guaranteed to brighten your day (extra bonus points if you wear a neon skirt or bunny ears!)
Pop by on Wednesday for part 2 of this shoot…Oh and you may not recognise me!
Photography Credit: Made You Look Studios (who are available for shooting weddings worldwide – yes they will come to you too!)
Make Up: Regan Rabanal