The view from Rent Patina's rooftop was incredible. The Manhattan skyline stretched before us looking just as inviting as ever. When ever I arrive in New York, no matter how exhausted I am from the flight, I get a whole new wave of excited energy as soon as I see that view – the Empire State Building, the Statue of Liberty, the Chrysler Building… what's not to love?
It's cheesy as hell but it's true what Alicia Keys said you know, "In New York, Concrete jungle where dreams are made of, There's nothing you can't do, Now you're in New York, These streets will make you feel brand new, Big lights will inspire you…"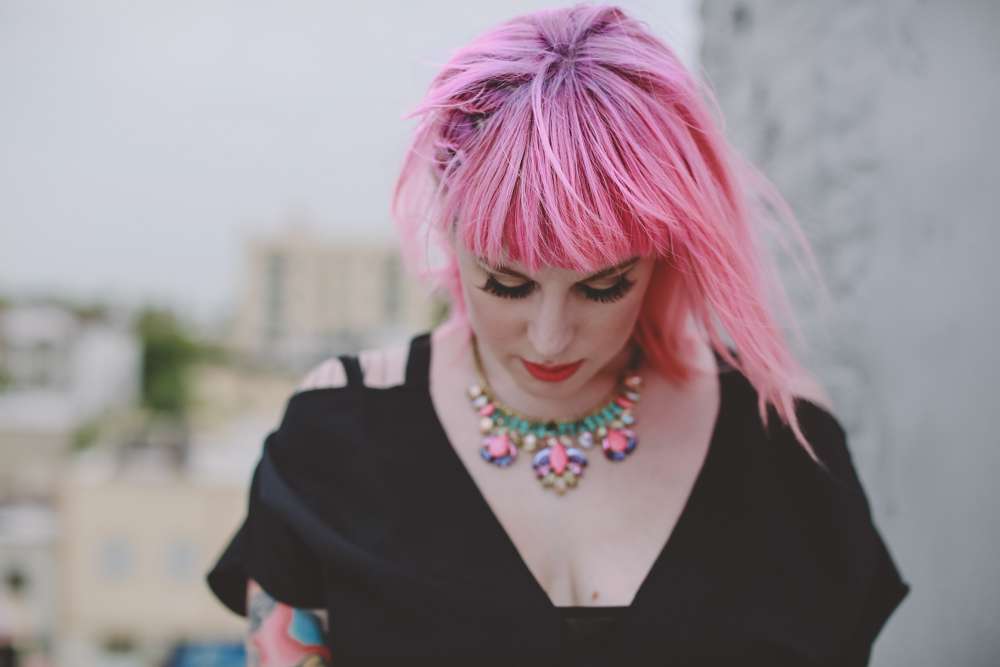 For this final look we came over all monochrome. I wore a Biba dress which I bought on sale at House of Fraser. I actually think it might technically be a kaftan but I don't really care. I wear it with a slip underneath and it's perfectly acceptable as a comfy kinda boho-esque outfit dontyathink? My necklace was a H&M bargain. I always get so many compliments when I wear it and it only cost me £12.99! Shauna's chequered number is from Zara and Gala's silver beauty was vintage, found at Shareen.
Thank you to those babes at Rent Patina for inviting us to take part in this shoot and the whole team for really pulling it out of the bag, we had a blast!
Damn I love that video so much. Courtney at Love + Brain Films is so incredibly talented! If you missed part one and two of this shoot you can wrap your peepers around them here and here.