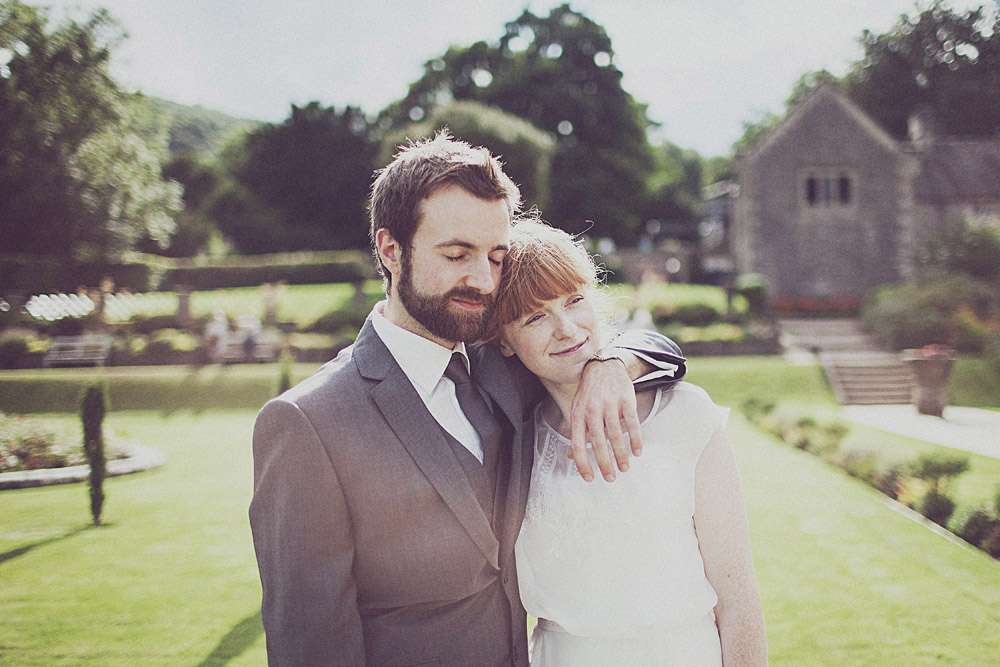 Wedding bloggers like to throw phrases like 'laid back', 'low key' and 'budget-friendly' around like their going out of fashion. But when it comes to a wedding like Kit & Caz's, which took place in a youth hostel in the Peak District, there really are no other words. Their wedding was beautiful, utterly personal and a true reflection of the way they celebrate their love. No mess, no fuss, no pomp and circumstance and no pointless traditions. Oh no, this wedding was unpretentiousness personified. I love it.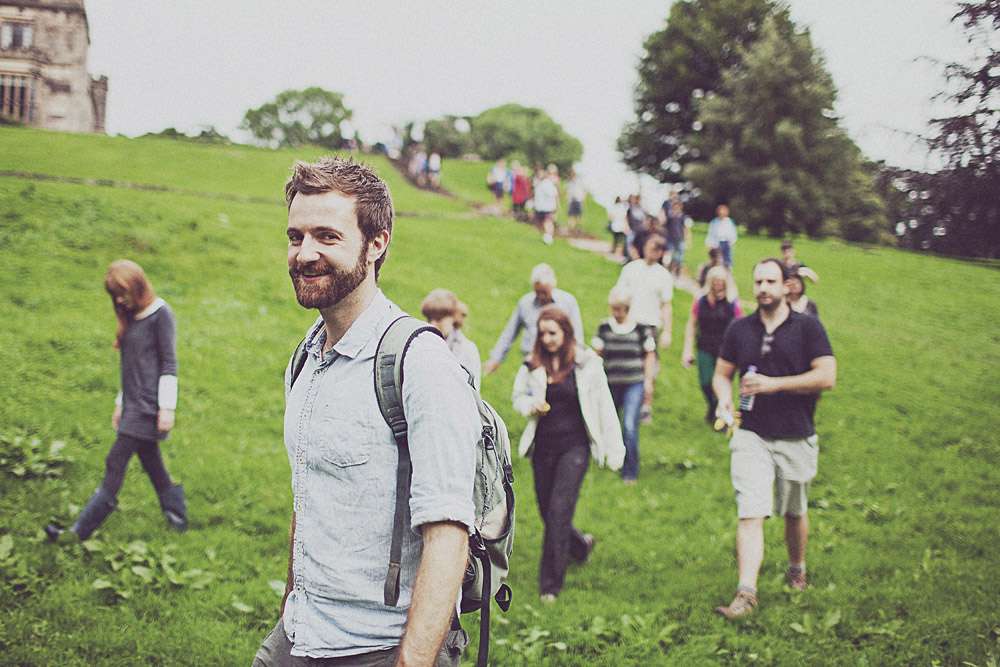 The homemade wedding was held at YHA Ilam Hall in August. "Kit & Caz's celebration was the stuff my photographic dreams are made of", wrote wedding photographer Anna Hardy, "breathtakingly beautiful and totally individual and unique, with the most down-to-earth, warm, funny, interesting, loving, welcoming people… and of course, a couple who both shine and melt every time they look at each other."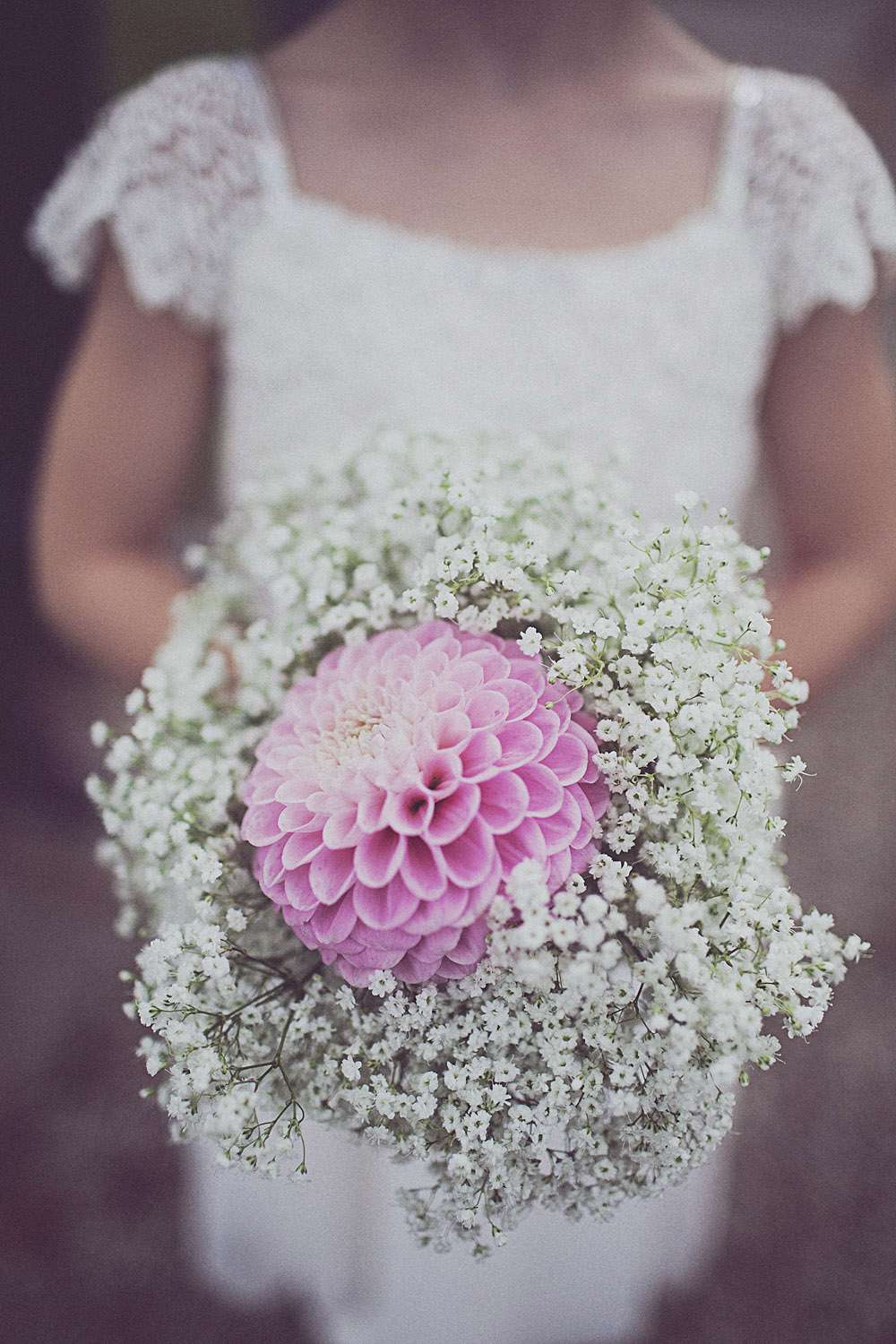 "It was held at the beautiful, gothic YHA Ilam Hall Youth Hostel, nestling amongst the hills in the breathtaking Peak District and everyone stayed there. Gift bags containing presents handmade by Caz were waiting for all the guests as they arrived the night before. They even made a little gift bag for me too… Everyone pitched in getting the hall ready for the following day. In the morning, everyone went for a beautiful rainy hike together in the surrounding countryside. Lunch was a relaxed picnic and games on the grass back at Ilam Hall, before everyone nipped off to get changed for the wedding ceremony"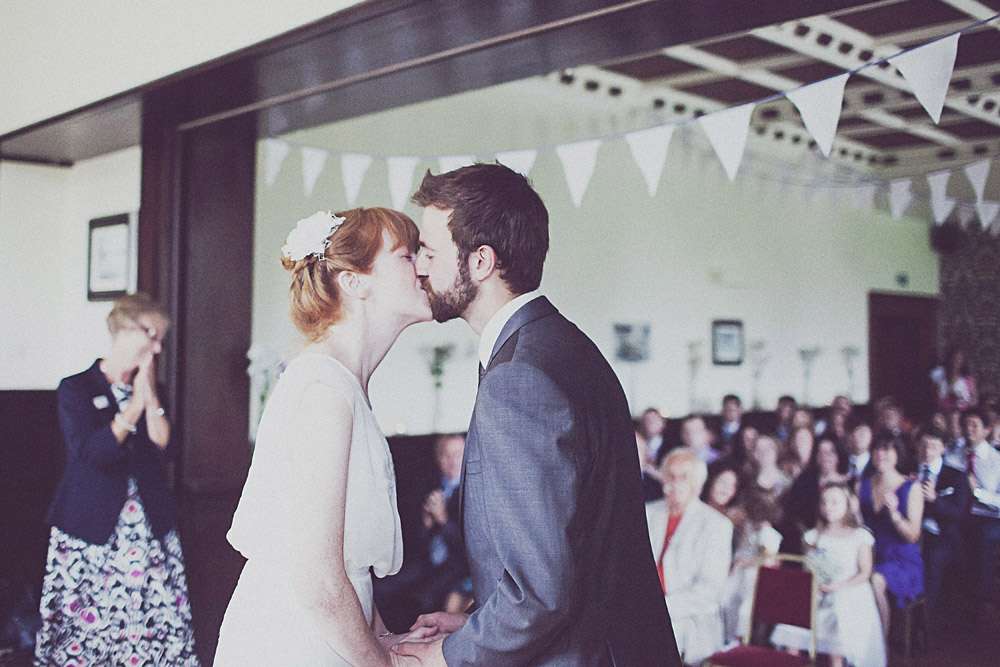 "Kit collected Caz himself and they walked in together. Caz's own mum handmade her beautiful dress and did her hair and her good friend put together all those gorgeous flowers. The sun came out as Kit & Caz left the ceremony, and remained dreamy and ethereal for the rest of the day. The whole day was spent playing and relaxing, and it never once felt rushed, just contented, peaceful and joyous."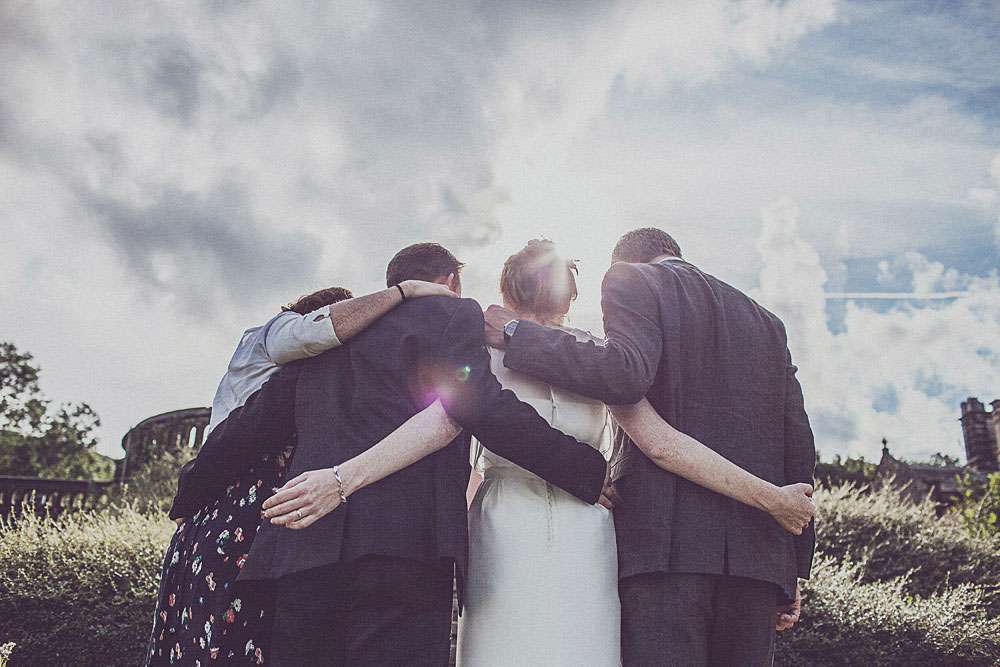 "This wedding was just all about the right things, the important things – family, friends, laughter, love and nature. It was incredibly moving and beautiful from start to finish, a totally personal, genuine, heartfelt, relaxed celebration, and you really would struggle to find two nicer, sweeter, gentler people. It was a complete pleasure to be there to photograph their day and I'm so grateful I got to share it."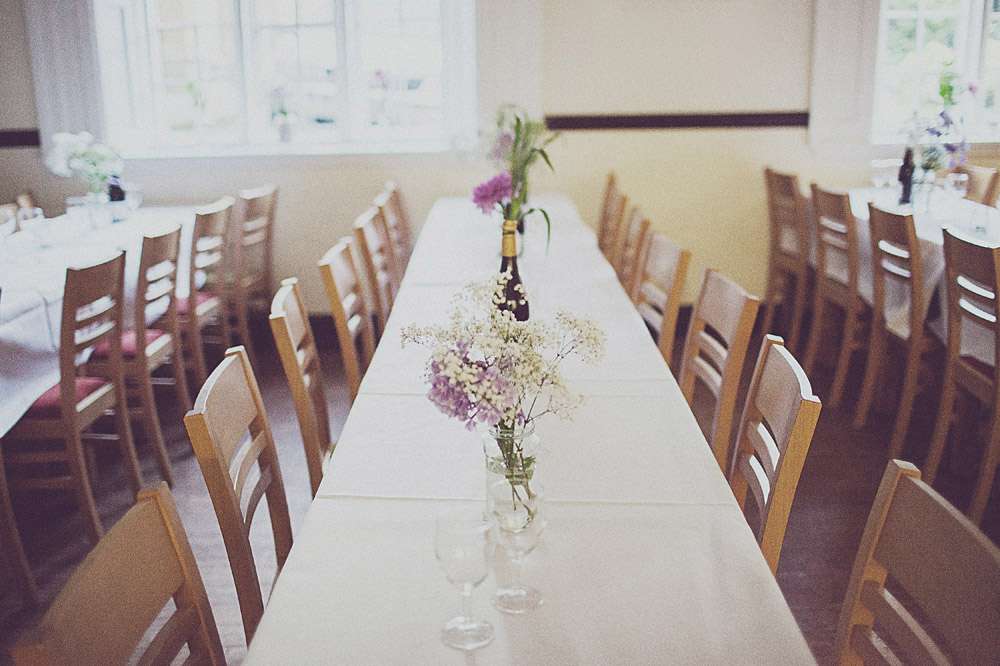 Wonderful. I totally love this. Thank you to Kit & Caz and of course their awesome wedding photographer  Anna Hardy for sharing with us today.