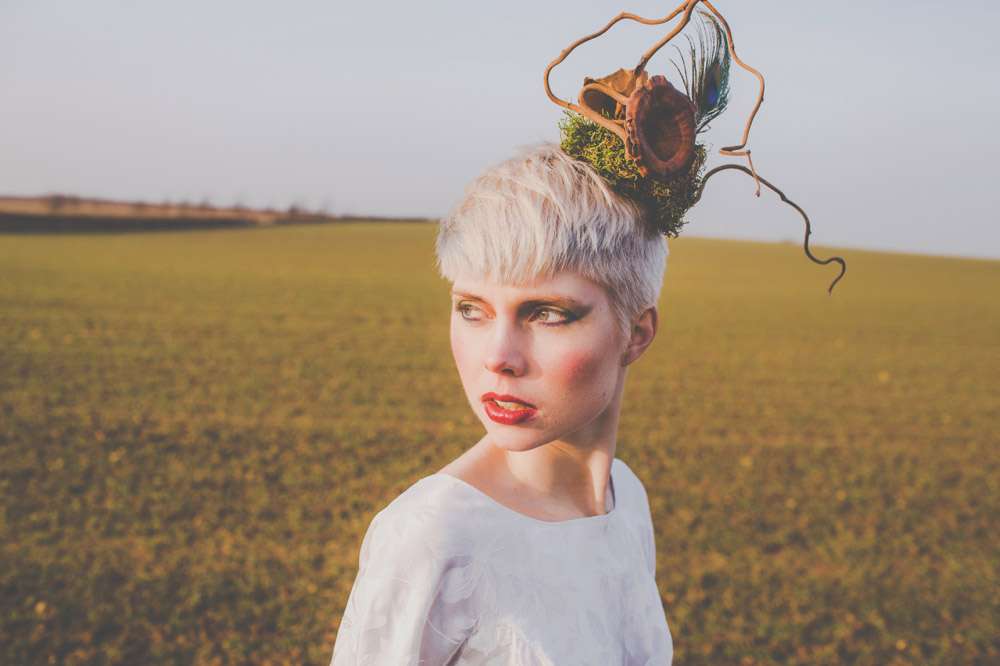 To me, the thing that makes a really great editorial shoot isn't all the pretty details (although they help), the beautiful model or the amazing backdrop – it's the narrative and the story that the images tell. As soon as I saw this shoot sent over by wedding photographer James Melia I instantly started wondering what this girl's story was and what the photographer and stylist wanted to tell us.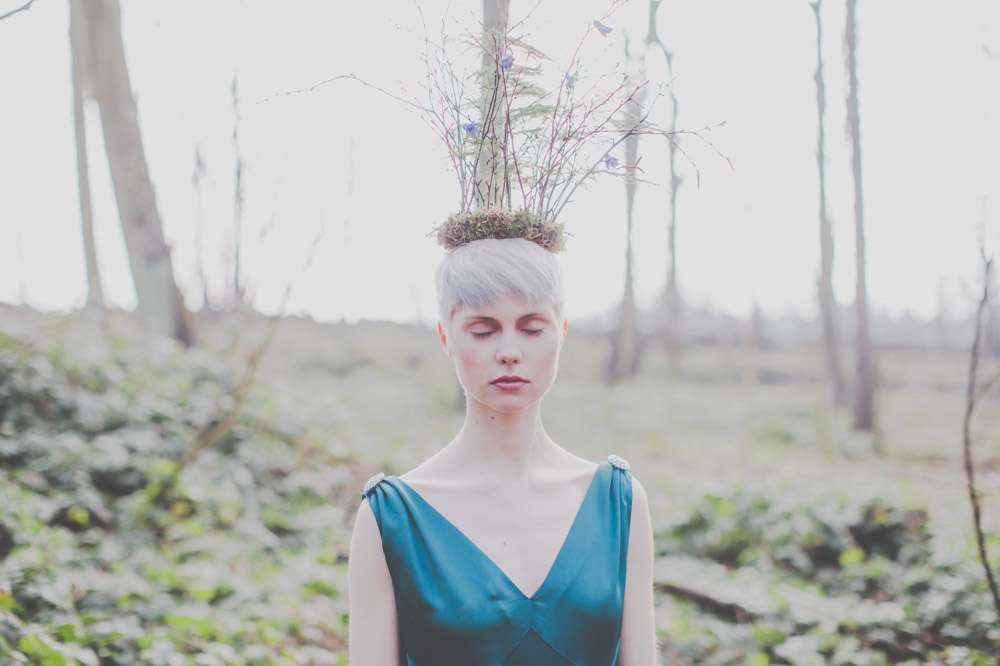 But luckily for me I could just ask them! As James explains, "The inspiration for this shoot came from a really simple idea of just a girl, and the beauty of the everyday. Using our model Jemima as our inspiration. each of the contributors added our own elements while working with a colour palette of peacock blues and moss greens. We thought it would look really striking against her delicate translucent skin and white blue cropped hair."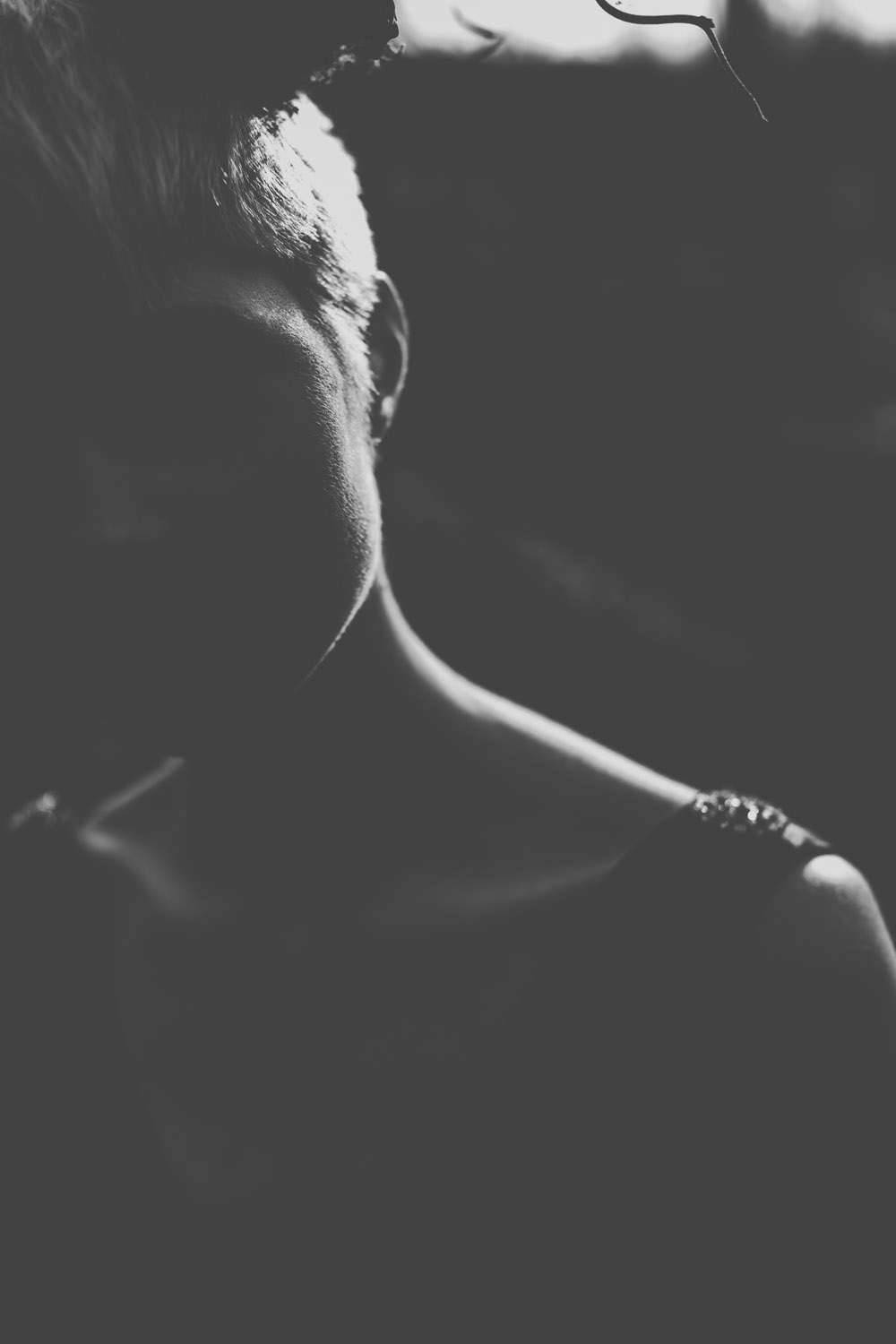 "The only brief really was that we keep it organic and elegant but simple and with a little edge. Hayley from Glory Days Vintage provided the awesome vintage dresses and excitedly made the green 1930s gown especially for Jemima. Fiona from Firenza Floral Design did a little digging around in her garden and put together the most amazing twiggy bouquets and a moss filled crown!"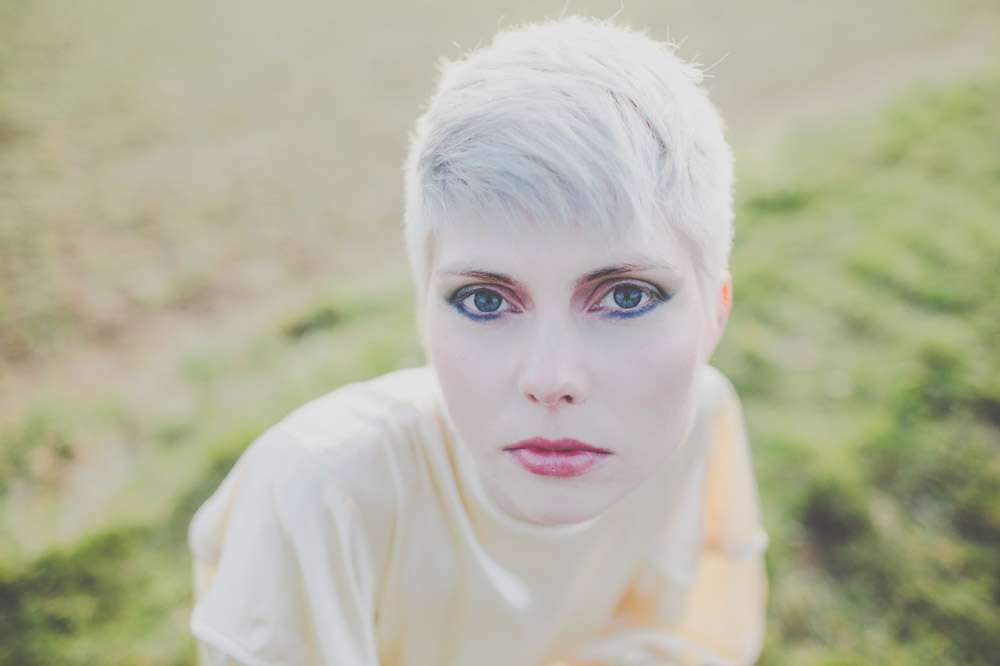 Utterly stunning. Sometimes simple really is best. Thank you James and co for sharing with us today.