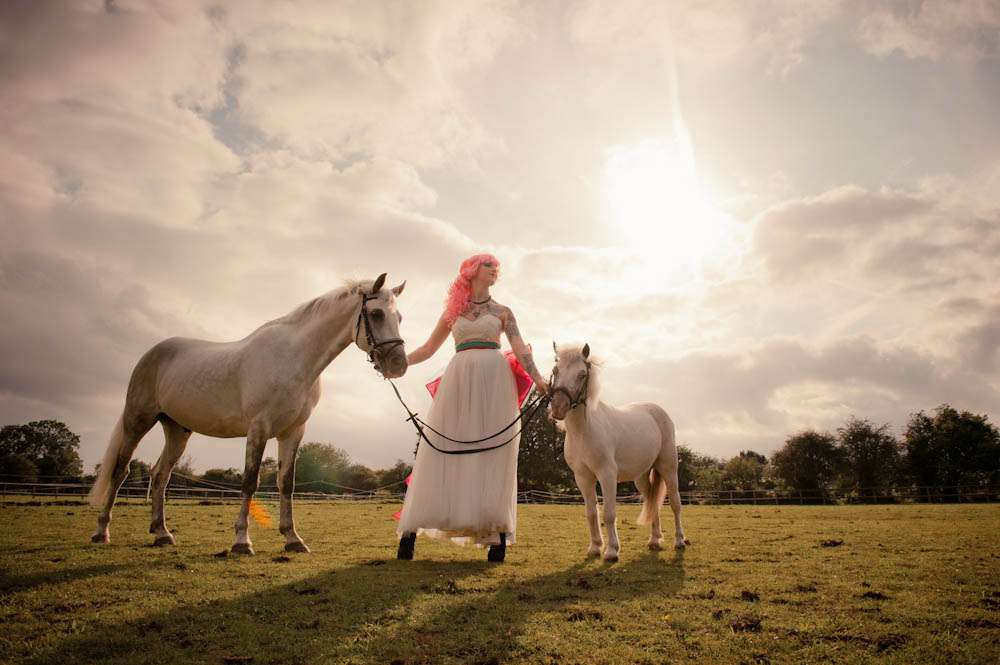 If someone was to ask me to list my favourite things tattooed brides, bright rainbow colours and cute, furry animals would all fare pretty high on my list. So needless to say I didn't hesitate when I was sent this bridal shoot by wedding photographer Martin Hobby!
"There is something about a tight deadline which brings about something quite special", wrote stylist Gwenda Wilkes of The Vintage Floral Design Co (you might remember her, I featured her own wedding not long ago). "I targeted an elite list of very talented collaborators and everything fell into place like a dream – we even managed to pick one of the few sunny days of the Summer! I have worked with Oh My Honey's fabulous dresses before, but never her bridal gowns and if these are anything to go by, I can hardly wait to see what her new 2013 collection holds in store! The veils came from Dornellie and complemented the bridalwear perfectly. The hair & make up by Sjaniel Turrell tied the whole look together."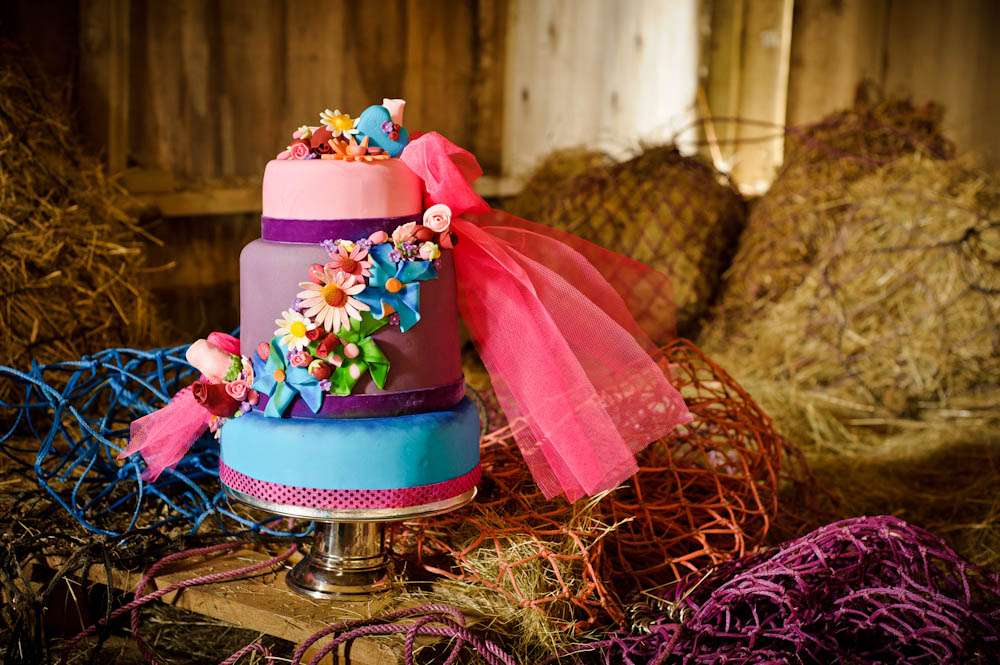 "As for me, I supplied the flowers. They needed to be bold but beautiful, and we were inspired by the colours of our model Ella's exquisite tattoos. In fact, it was her Pegasus tattoos which gave me the idea to look for a stables venue. Squirrells Riding School were fantastically accommodating. Another of Ella's tattoos led me to seek out some unique cupcakes. Delicieux came up trumps with not just the cupcakes but a full-size epic wedding cake too. Martin Hobby did his usual awesome job of the photography and I roped my daughter into the bridesmaid role."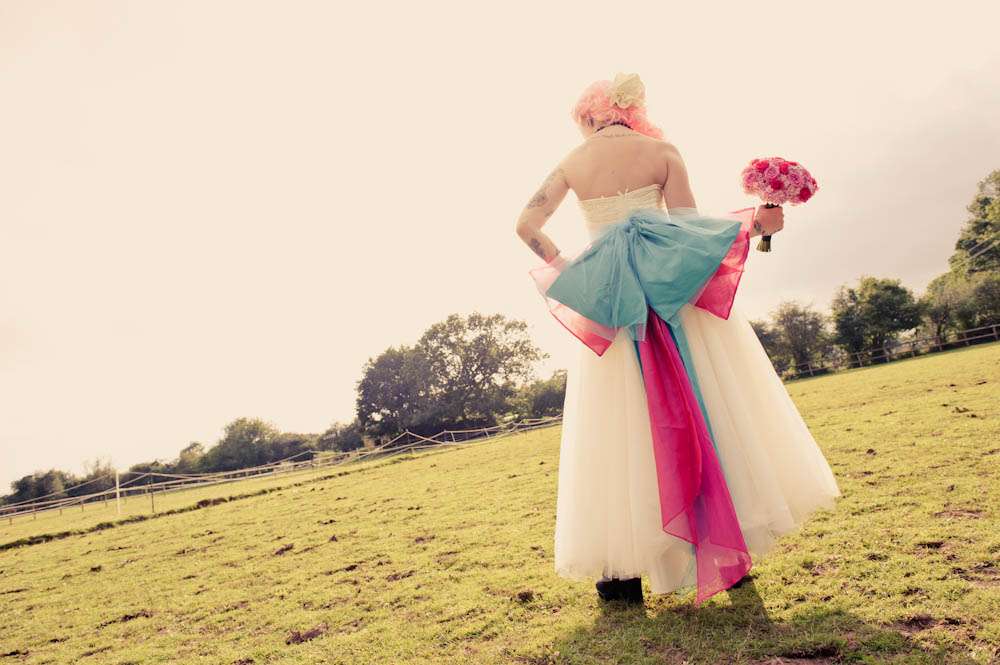 Ahh those cute little teeny horses! Don't they just melt your heart? Thank you to Gwenda, Martin and the whole team for sharing this awesome shoot with us today.
Supporting Cast
Photography Credit: Martin Hobby Photography
Venue: Squirrells Riding School, Blue Bell Hill, Kent
Styling & Flowers: The Vintage Floral Design Co
Dresses: Oh My Honey
Veils: Dornellie
Hair & Make Up: Sjaniel Turrell
Cakes: Delicieux