For the photo shoot at the latest Photography Farm workshop, photographer Lisa Devlin knew she needed to do something big. After all, at the last Farm Gareth and I got married again! After seeing Megan and Grant's gorgeous wedding on Rock n Roll Bride, and reading how much Megan loves Disney (and just so happens to resemble a certain crimson haired mermaid) the ideas started bubbling away. She wanted to put a different twist on the mermaid idea though and eventually came across the story of Rusalka, from which The Little Mermaid movie was based. Luckily Megan and Grant also loved the idea and we're thrilled to model for her!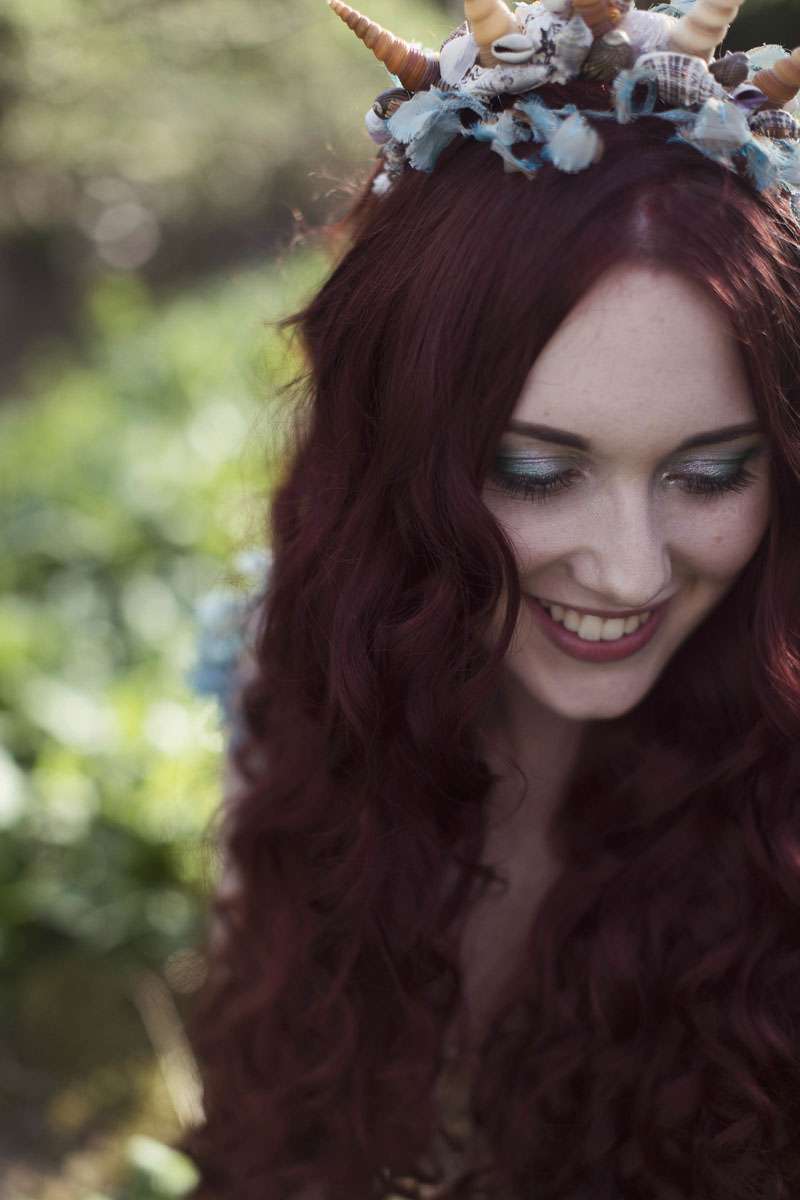 "Our shoot was based on the Slavic Myth of Rusalkas", Lisa told me, "Water spirits or mermaids with long red hair, who had to come into the woods for one week each year where they whiled away the time longing for the sea and hanging out by streams and rivers trying to lure young men into the water. Our slight twist is that our Rusalka falls in love with a boy in the woods and decides to stay so she has to make do with the bathtub!"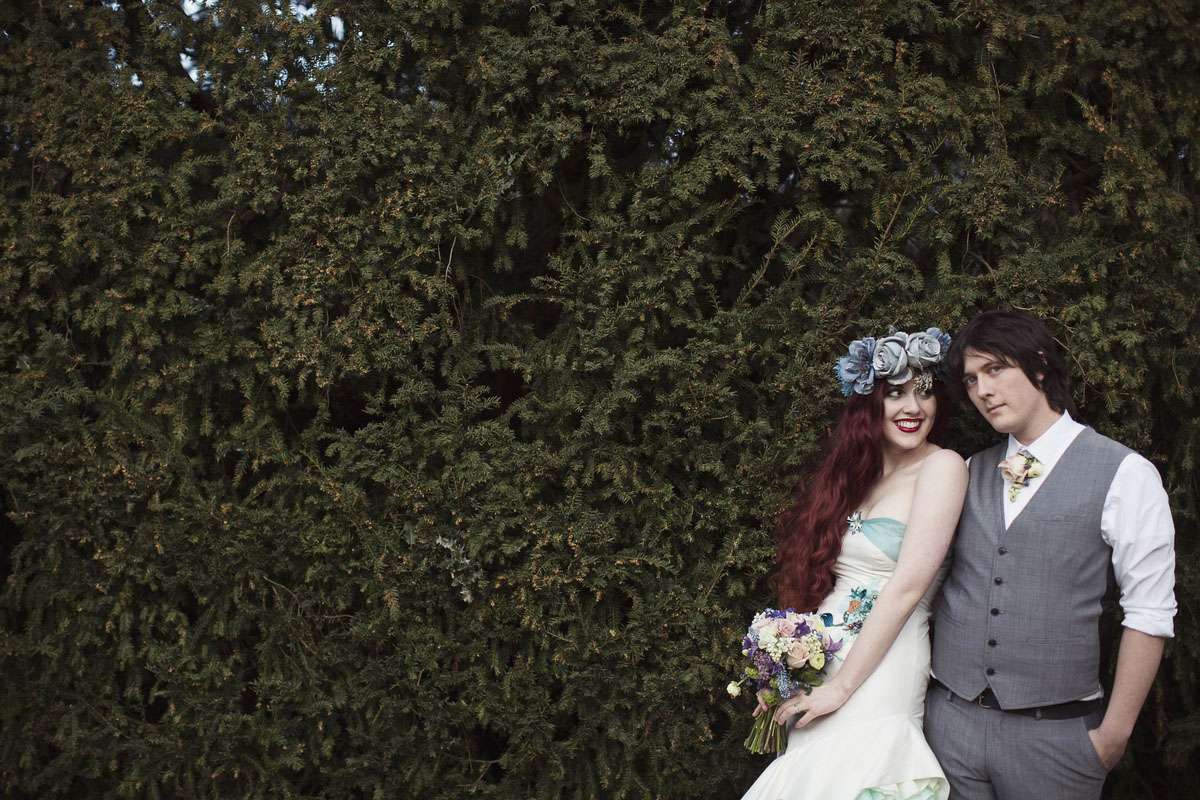 "When I say I have a great team, I know that I am one lucky photographer. As soon as the theme was set, Jo at The Couture Company offered to make us a dress and her student Yasmin was coincidentally working on dresses with a very similar theme for her finals. So we had three amazing dresses to play with plus two bespoke crowns also made specially for us by the fabulous Crown and Glory."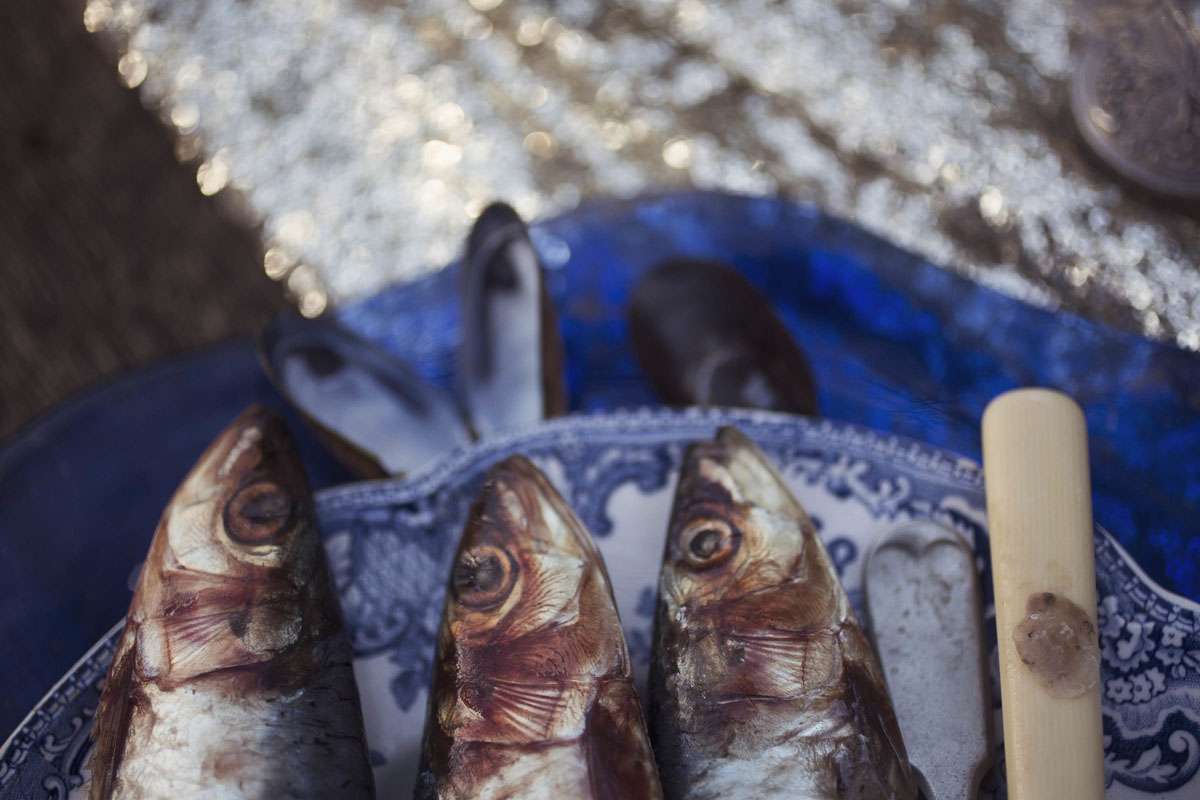 "The team at Petal and Feast came up with the props and all that was left was to brief Elbie who did a fantastic job on the make up and Megan's hair… can you believe it is all her own!? Just so freakin' beautiful! This is one of my favourite shoots from the Farm, all the elements came together just as I had imagined them and then boom! The light was just incredible…"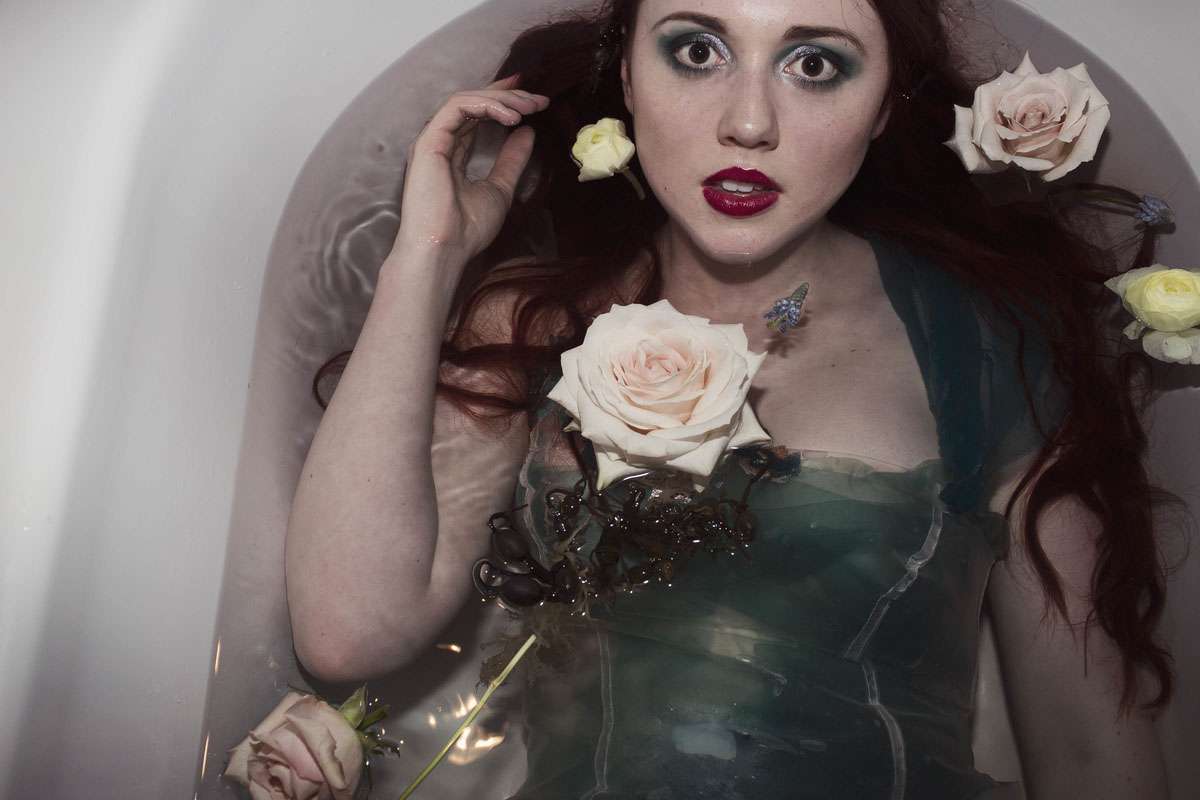 The next Photography Farm coming up on 9th-11th September. For more information be sure to check out their website!