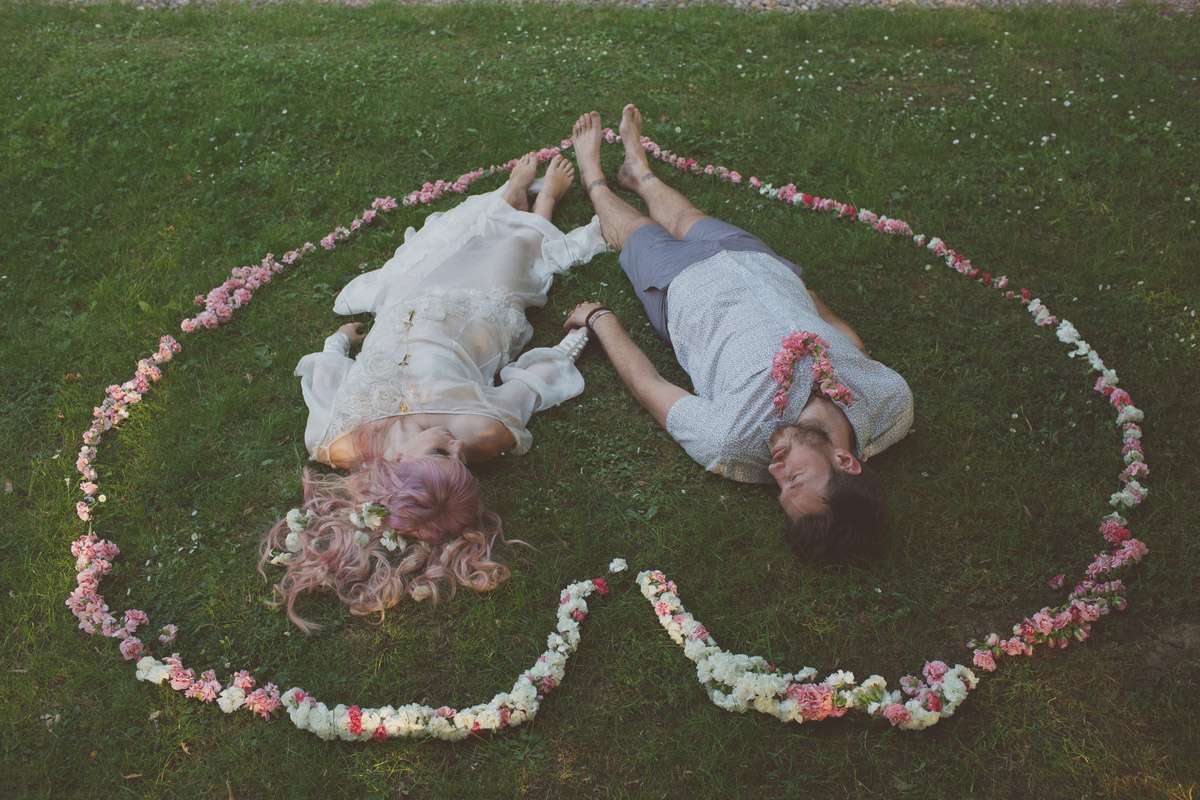 Veronica and Craig are pretty much obsessed with their camper van, so when wedding photographer Lisa Devlin asked them if they'd like to model for her upcoming Photography Farm, a 3-day residential photography workshop in the heart of Sussex, they asked if it could get in on the action too! From there an idea started to form for the shoot and Lisa, alongside florist and stylist extraordinaire Hannah of The Tea Set, came up with the concept of a Summer of Love theme.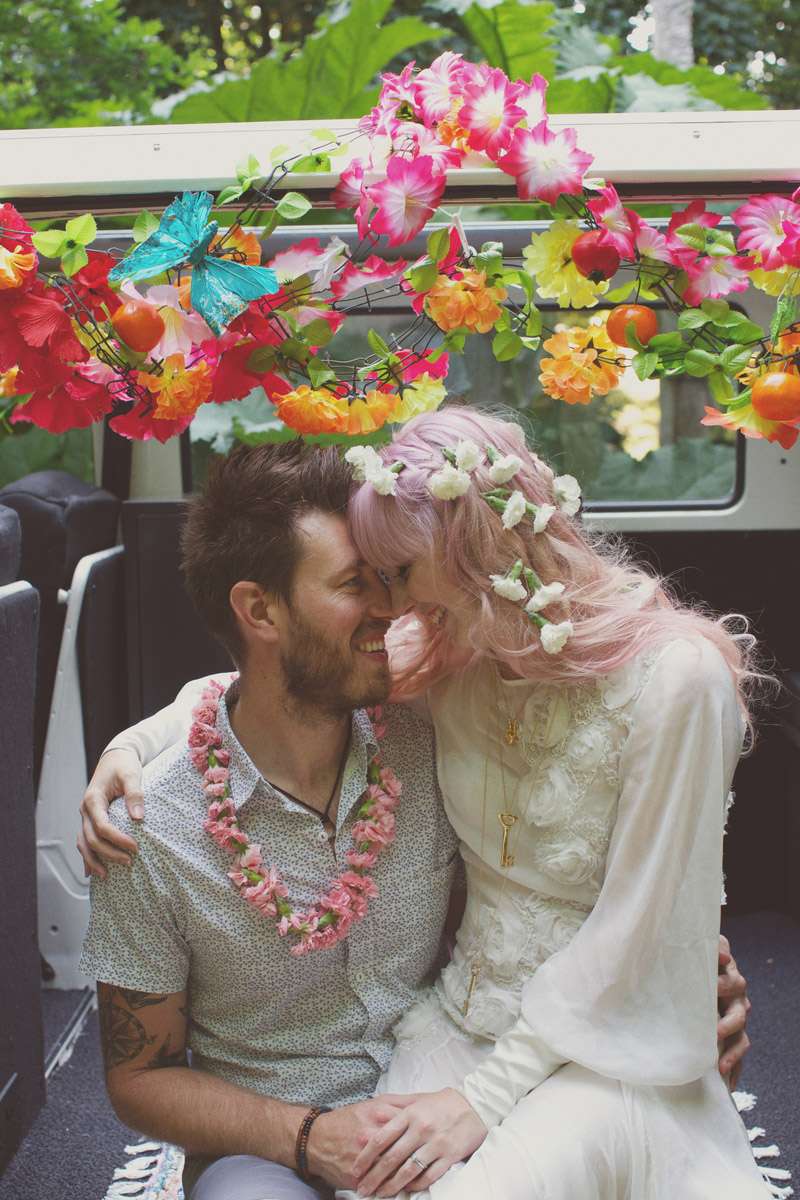 "The weather was amazing for our shoot" explains Lisa. "These two have just had their second wedding anniversary and when we sent over some questions to get to know them a little better, they came back saying the only thing interesting about them was their VW Camper van. Well, we can certainly work with that and so our hippy flower power theme developed. When we do these shoots, I hand over the styling to the utterly brilliant Hannah at The Tea Set who not only creatively directs the shoot but also puts together all the gorgeous flowers. She collaborated with the wonderful Elbie Van Eeden on getting the right look for Ronnie and made the flower headpiece."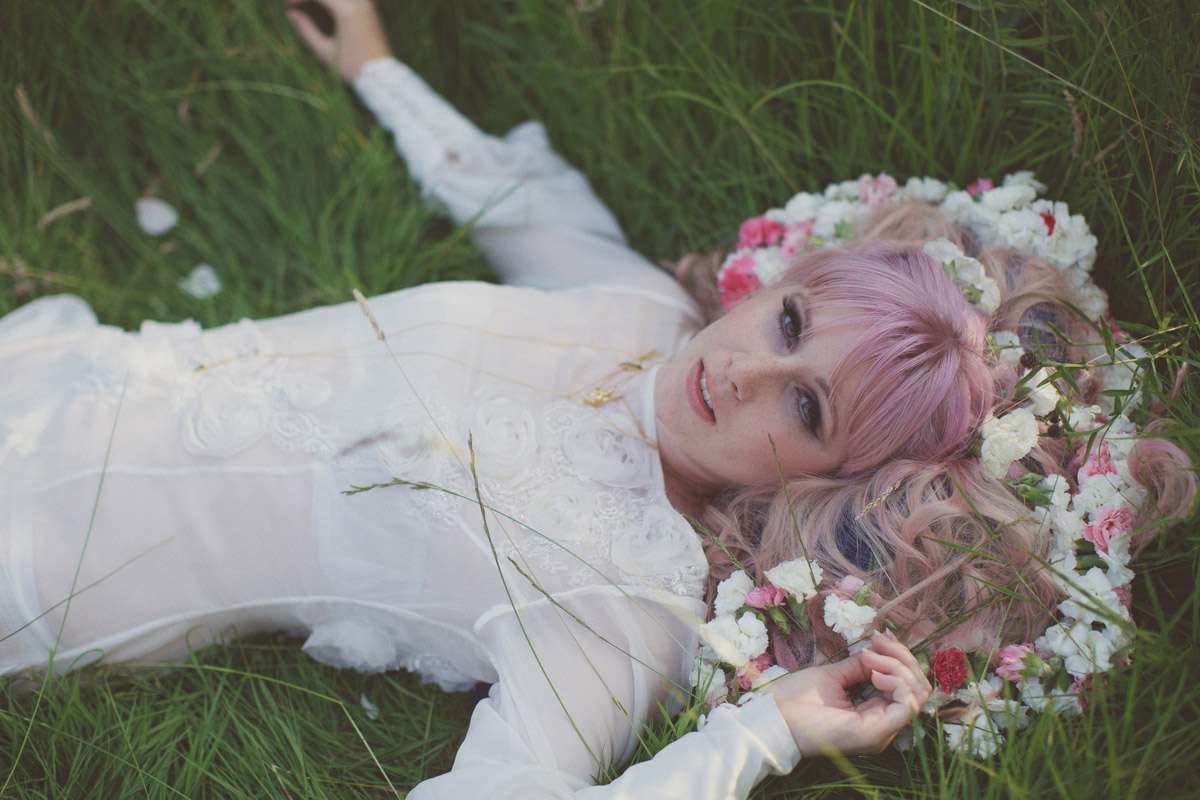 "This all tied together the hippy look but of course it always starts with the dress and this one from The Couture Company was just heavenly. Hannah also called in some ace paper goodness from local company Pearl and Earl and we were over the moon to be allowed to use the new collection of necklaces from Mona Mara. I see the finished results at the same time as the photographers who join us on the workshop and one of my favourite moments is seeing it all for the first time. It is all part of the Farm Magic and I know I am very lucky to be involved in it all."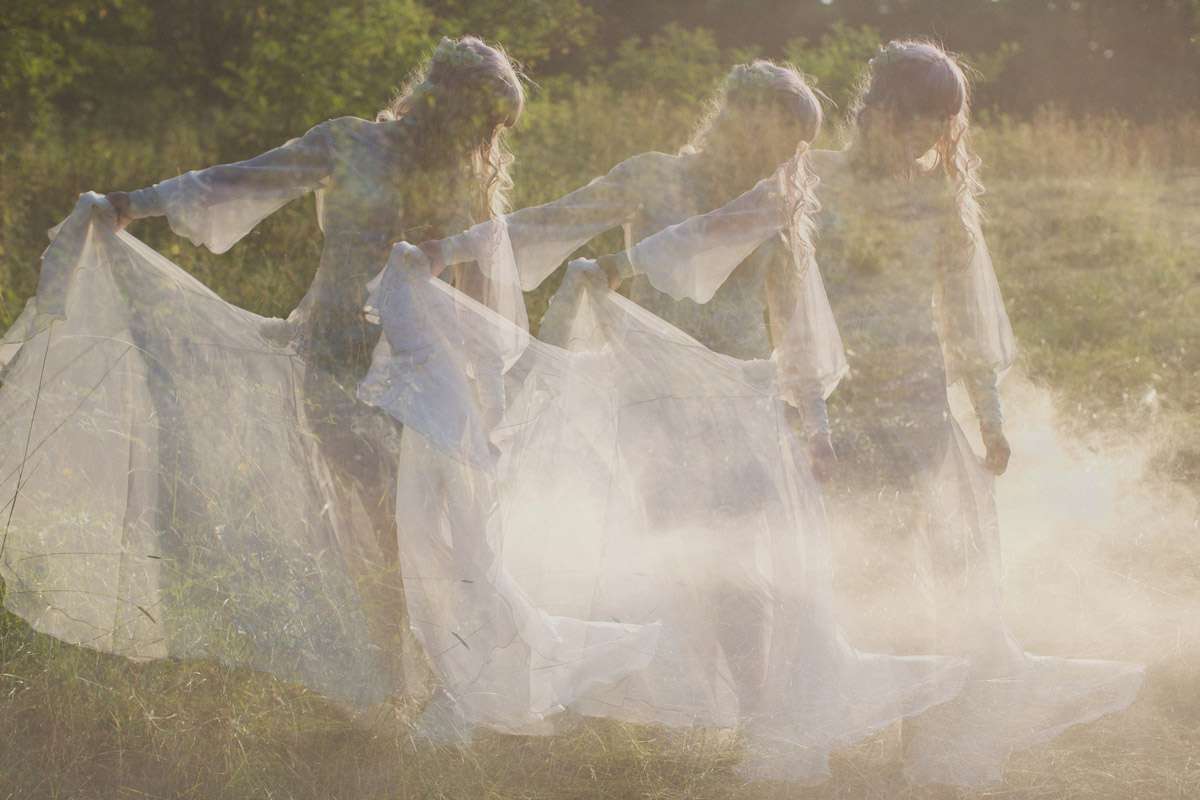 Those long time or eagle-eyed readers may actually recognise Veronica and Craig – I blogged their awesome wedding back in 2011!
The next Photography Farm is taking place on 24th-26th September. The cost is £950 and includes accommodation and meals. I'll be there doing a session on how to get featured on blogs and in magazines, how to structure your own blogs and sharing some of my social media secrets. For more information on what else is covered at the workshop head over to the Photography Farm website.