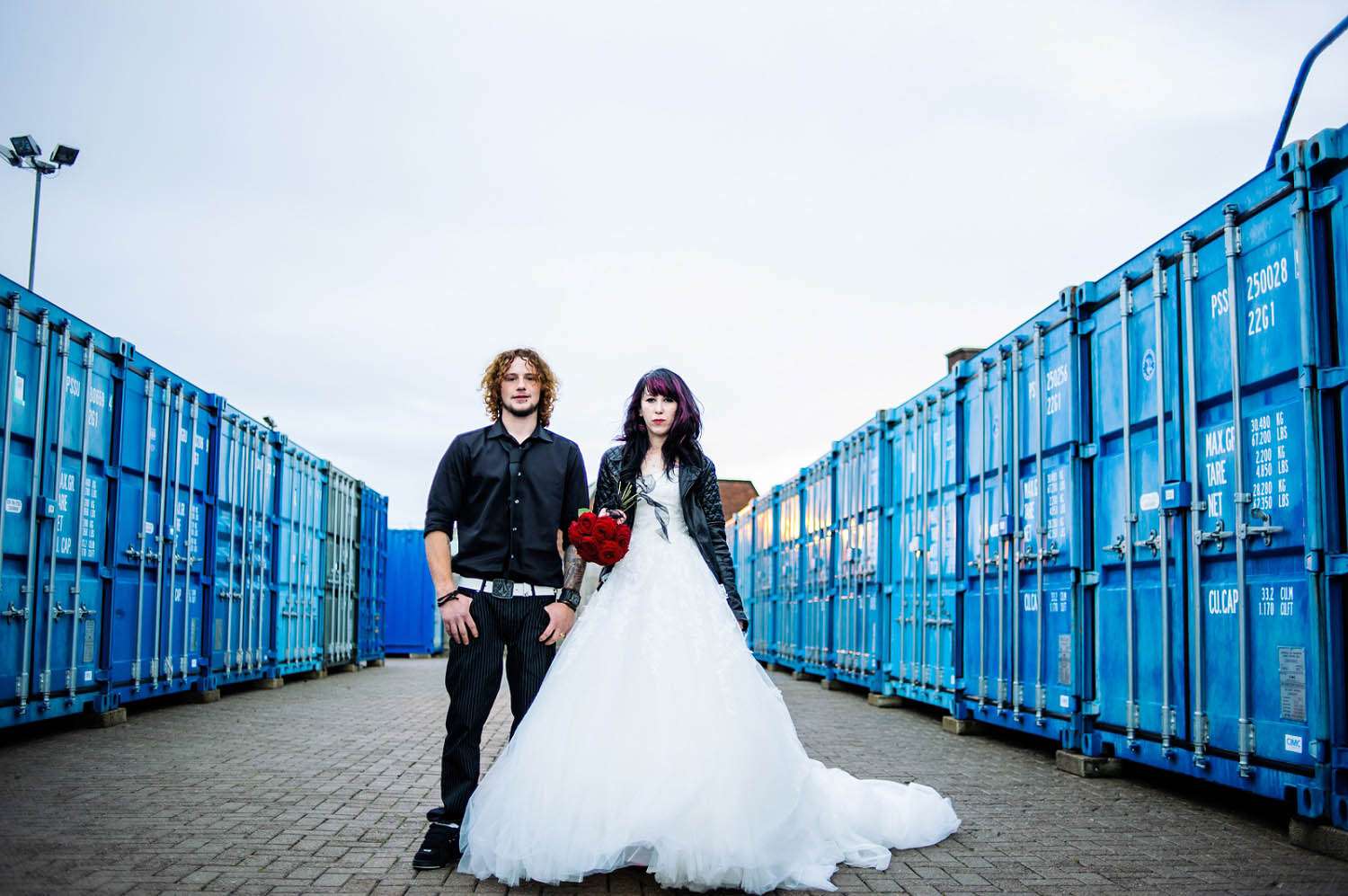 When you think of Loch Ness you probably imagine a rural and serene scene with daily hikers and a few wayward Loch Ness Monster hunters. You probably don't envisage the Rock n Roll stylings of Emma & Kyle's wedding! Well that's all about to change, because with their wedding taking place at The Loch Ness Country House Hotel, I can all but guarantee you'll not be able to forget these guys when you think of Loch Ness in future!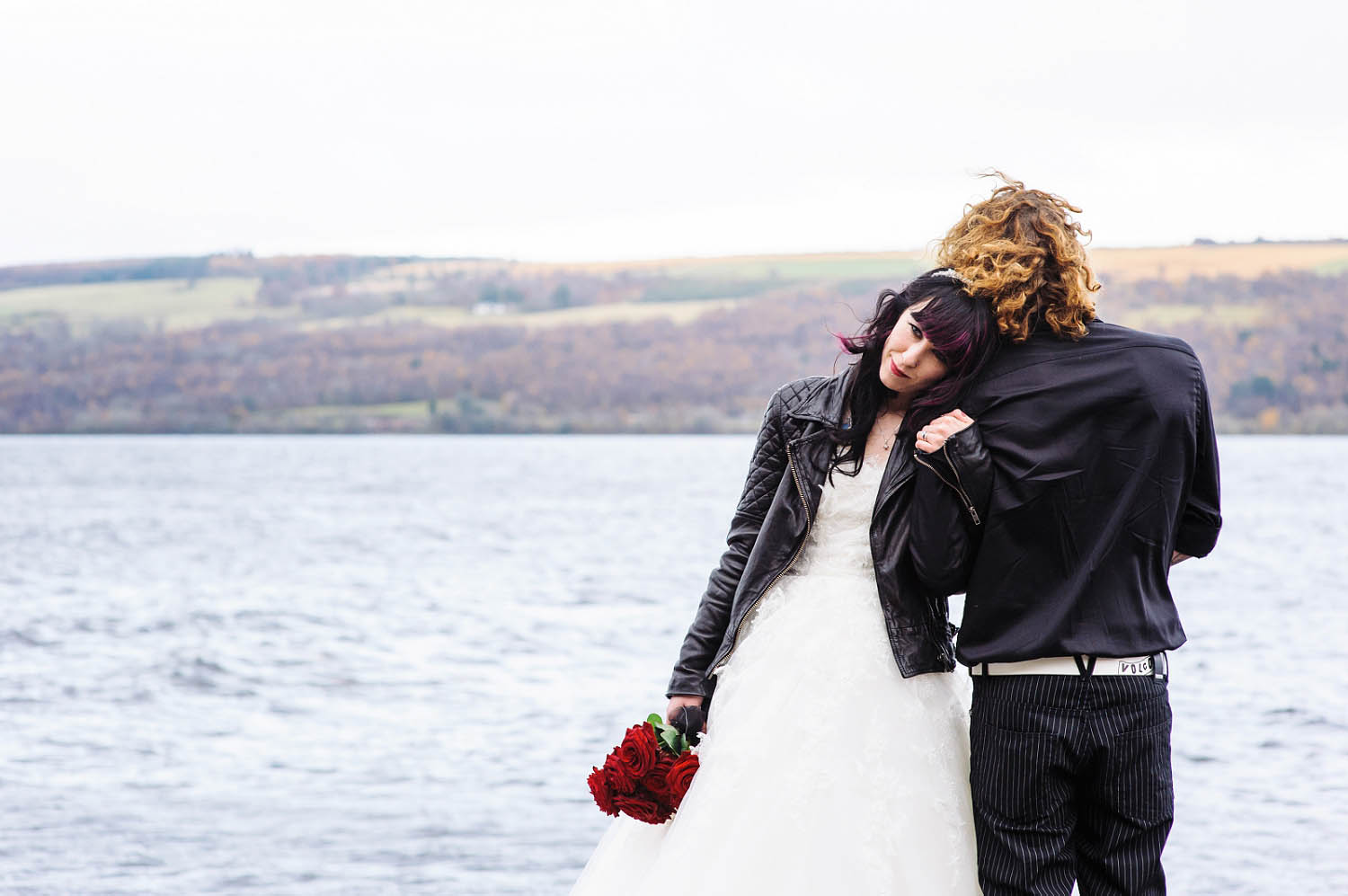 "I'm a self-employed illustrator/artist for fairytaleasylum.com and Kyle makes sculpture out of scrap metal when he's not being a gardener", began the bride, "so we're accustomed to getting creative. Between us we decided to take out all the bits we dislike about weddings from ours and to do most of it ourselves. Our schedule was pretty much non-existent, we wanted everyone to feel relaxed and go with the flow. We wanted our reception to feel like you were at a metal gig and we didn't want loads of line up photos that take up so much time on the day."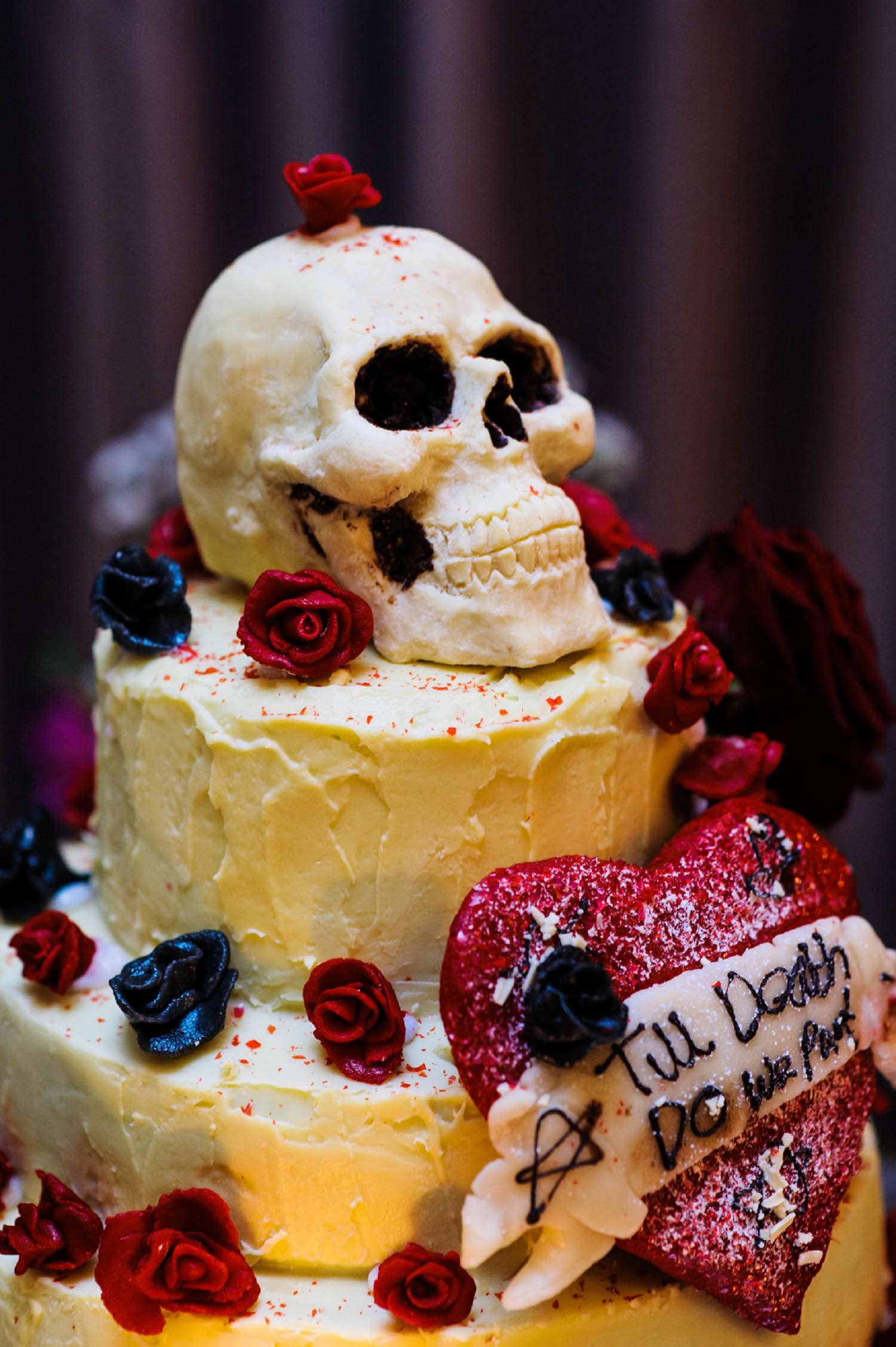 "I would describe our wedding theme as 'Eclectic Alice in Wonderland with a mosh pit and a dancing barman'", she continued. "Our 'first mosh' (not dance) was definitely one of my favourite parts of our wedding and was so much better than a slow waltz. The song we chose was 'Sabbra Cadabra' by Metallica."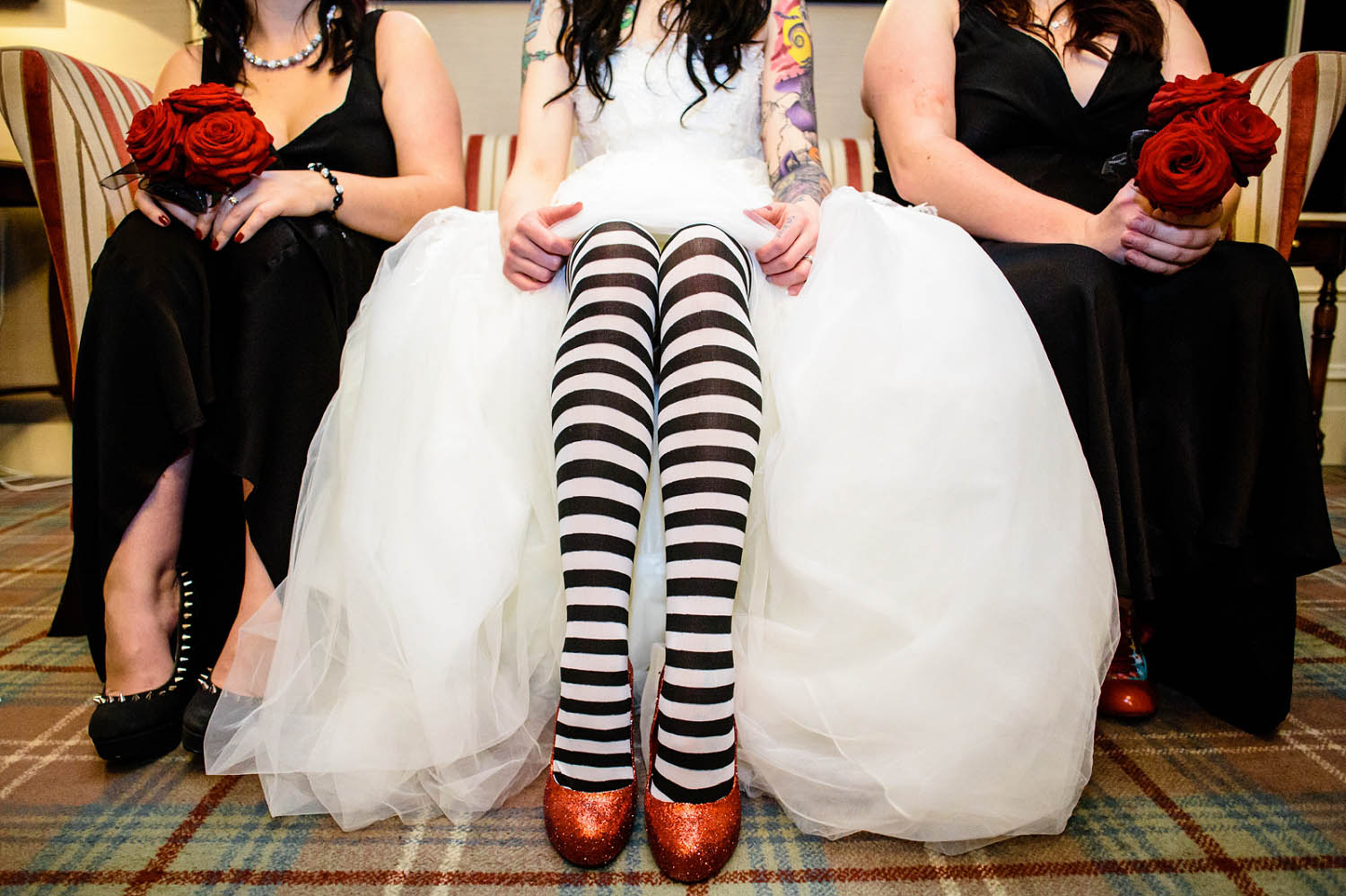 Totally awesome! Are we all in agreement? Thank you to Emma & Kyle and their wedding photographer Jaye of Tux & Tales Photography for sharing with us today.
Supporting Cast
Photography Credit: Tux & Tales Photography
Venue: The Loch Ness Country House Hotel
Bride's Dress: Pronovias
Bride's Shoes: Vivienne Westwood
Bridesmaid's Dresses: Ghost
Cake: DIY
Flowers: DIY
Band: Fubar
Stationery: DIY