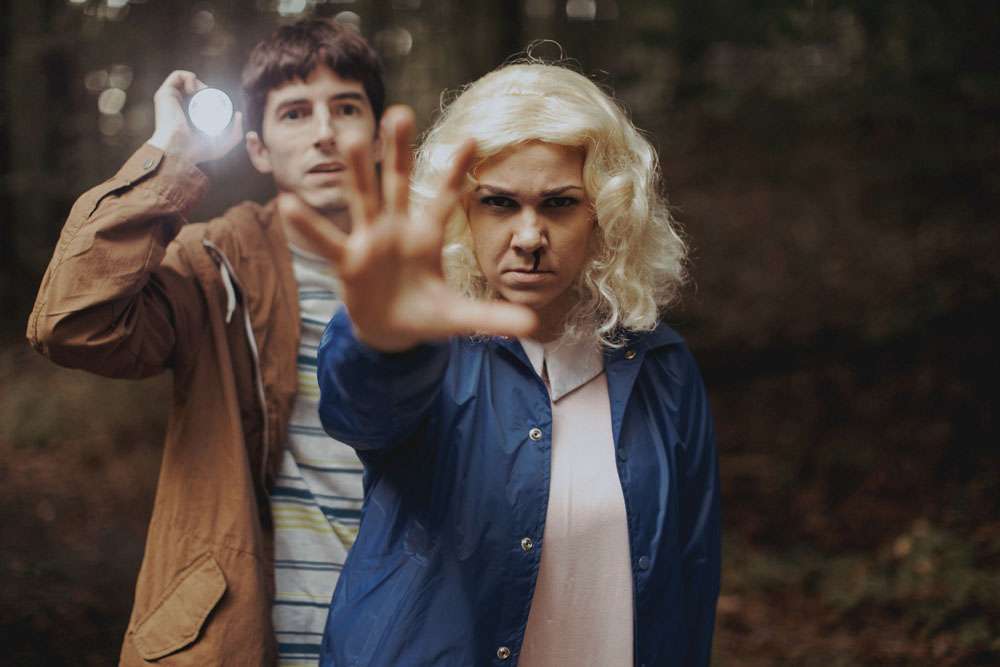 Ash and Nick are both actors who have also had experience in designing, directing and film editing. They knew they wanted to do something funny and creative for their engagement shoot, rather than the standard cheesy hug-each-other-and-smile-in-a-dreamy-field kind of pictures. Massive horror and Halloween fans too, the idea of recreating some of their favourite TV and movie scenes fell into place after that!
"The inspiration actually came from our wedding venue, Camp Puh'Tok", said Ash. "The moment we set foot in the dining lodge, we both thought 'OH MY GOD, IT LOOKS JUST LIKE THE KITCHEN FROM WET HOT AMERICAN SUMMER!', and it took off from there."
"Nick and I came up with the list of films and shows we wanted to pay homage to, and sourced all the costumes and props from friends, online shopping, Halloween stores, and our own wardrobes. My friend Jen is in our wedding party, and also a makeup artist, so she came along to help with each costume change, and our amazing wedding photographer Nessa K worked her magic behind the camera."
They recreated Wet Hot American Summer…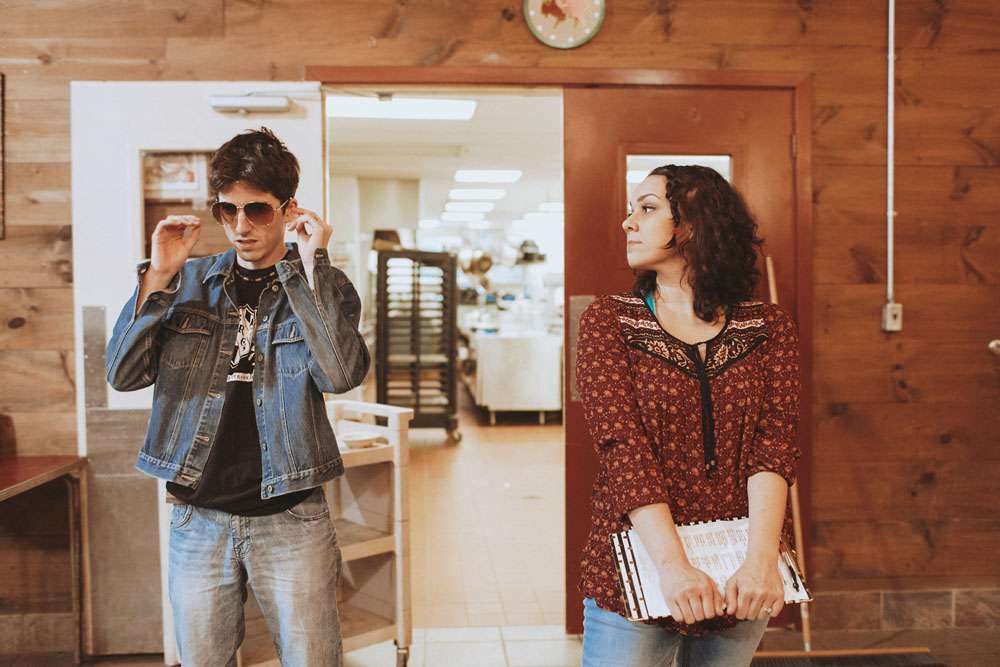 Friday the 13th…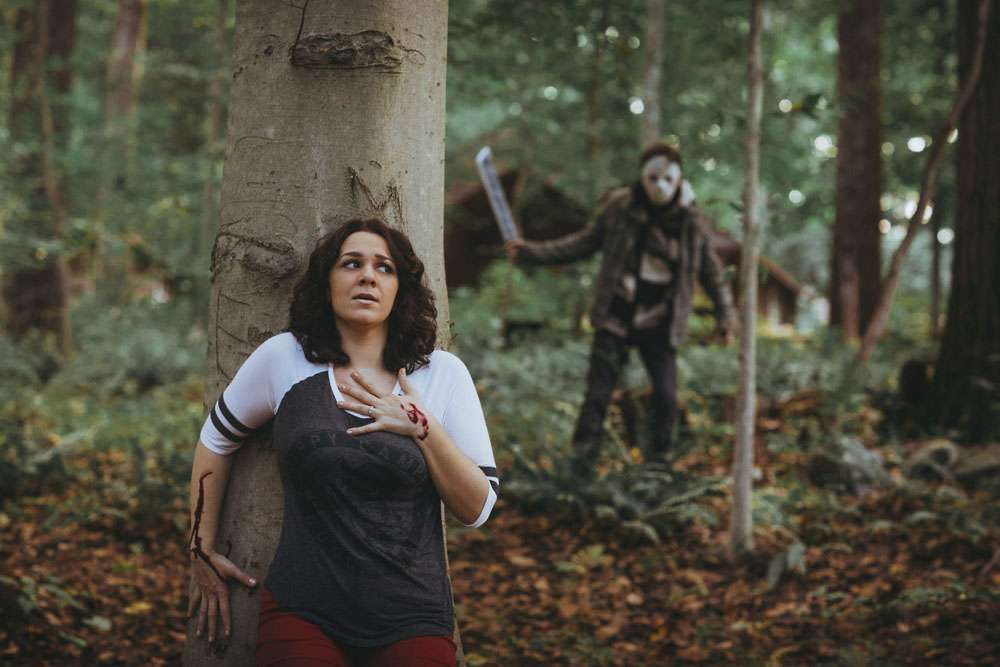 Addam's Family Values…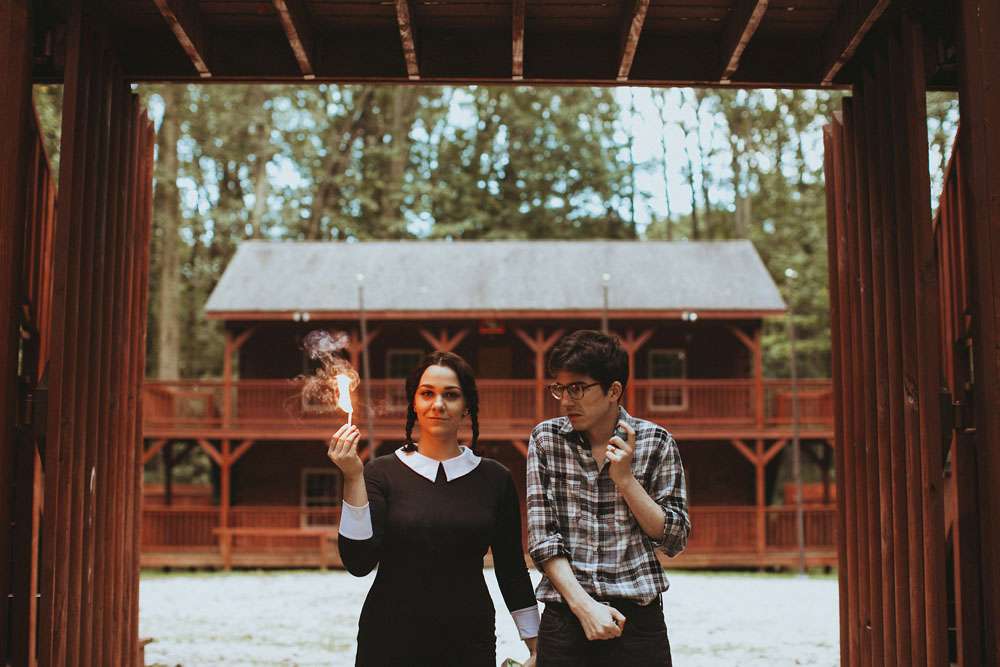 Moonrise Kingdom…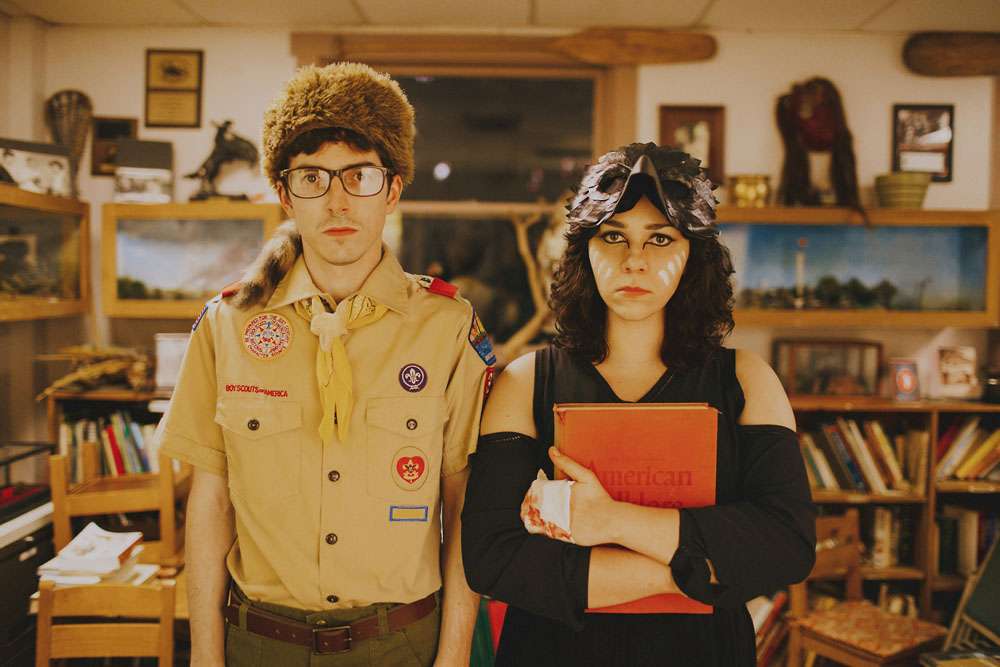 Blair Witch…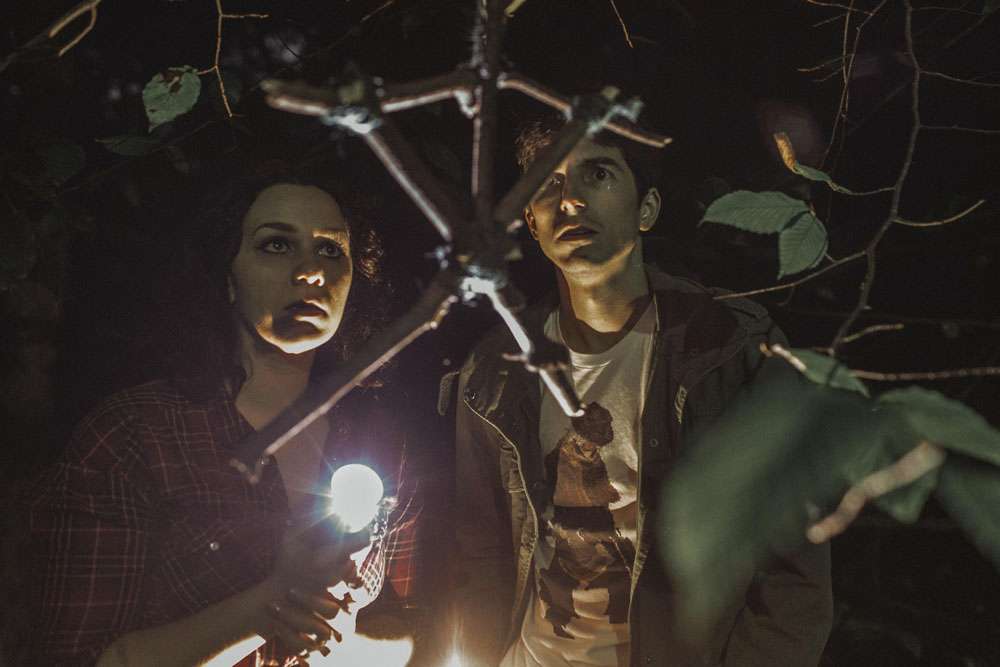 And Stranger Things!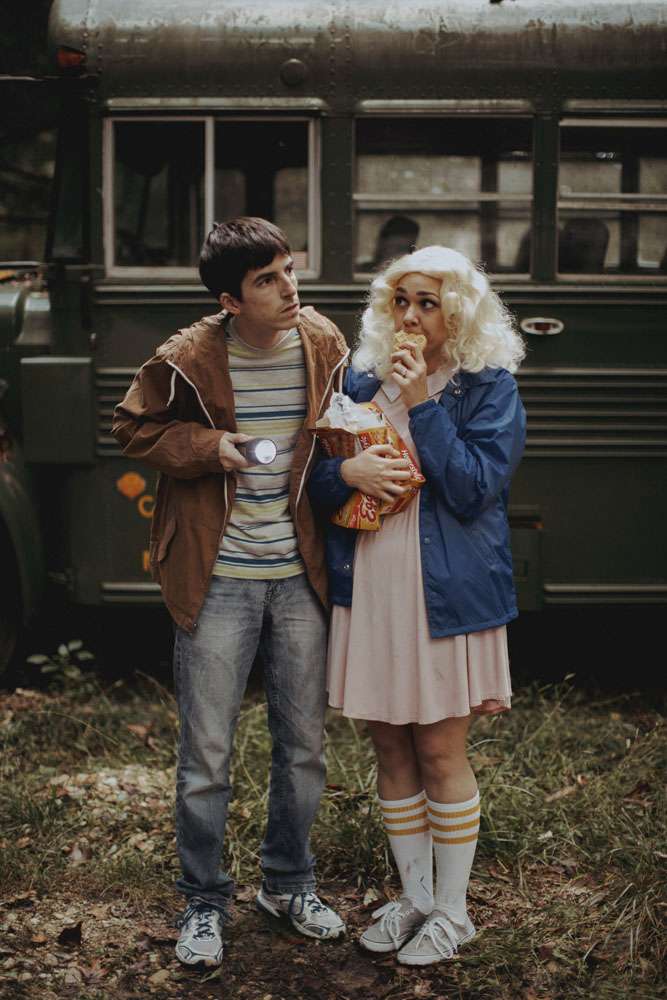 "YOU DON'T HAVE TO DO BORING ENGAGEMENT PHOTOS," Ash advises. "You really don't even have to do them at all so if you do, have fun with it and have it actually represent you as people, and not as your mom's Christmas card photo choice for this year. Wedding planning is so stressful, even if you're planning a laid-back wedding, so let yourself have a blast with creative projects!"