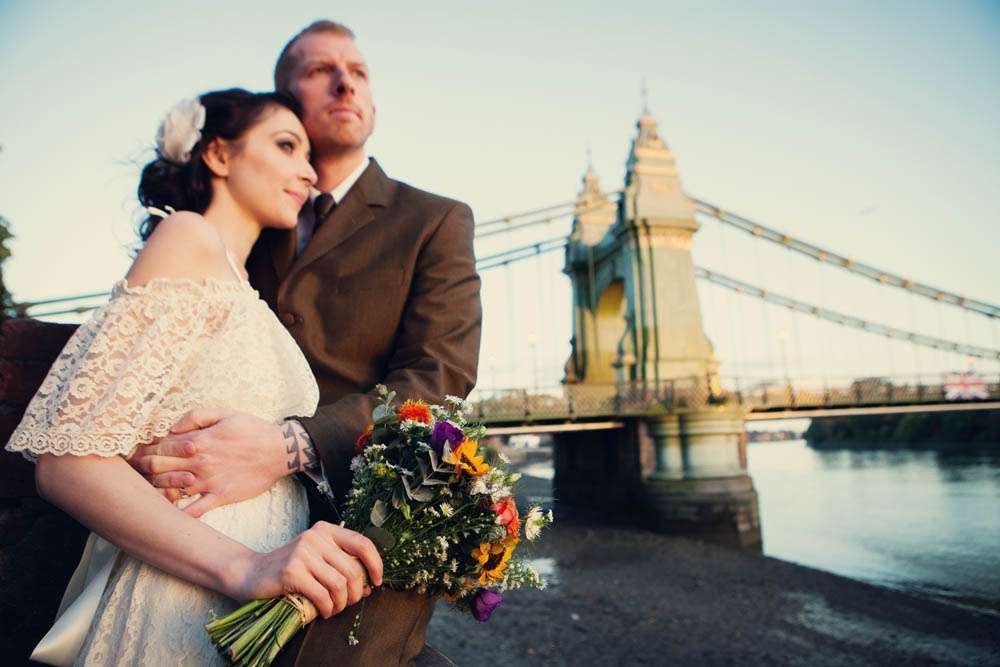 Mark & Ania didn't particularly want a theme for their wedding, but what they did want was a relaxed and laid back wedding with all their friends and family. They chose Islington town hall as their ceremony venue as the north east of London is one of their favourite areas of the city. For their reception they headed to AK Rowing Club which is right on the bank of the Thames in Hammersmith.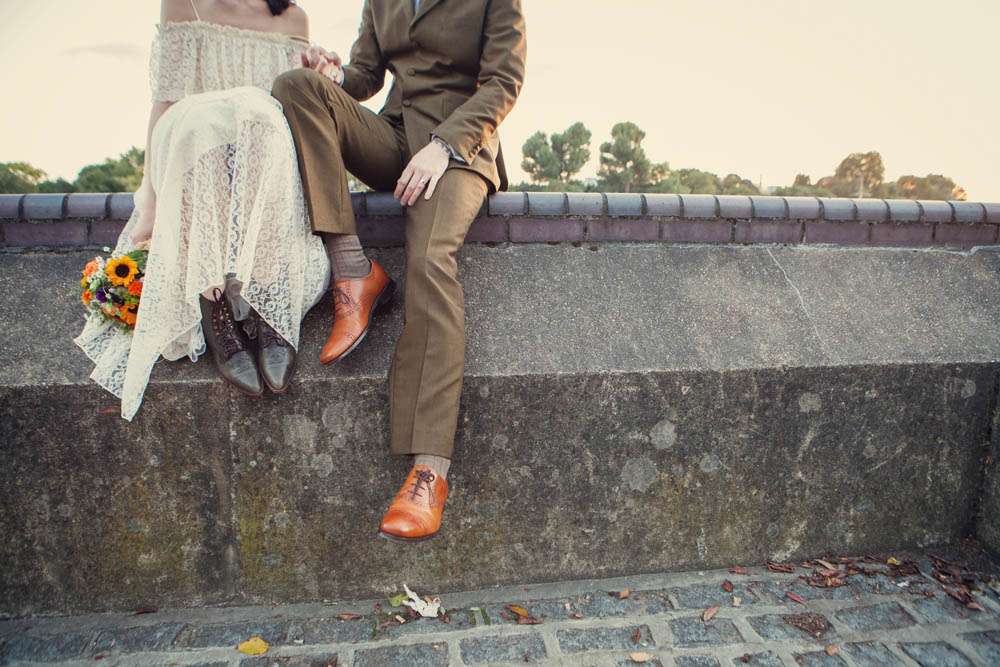 "We went from not wanting a wedding at all to toying with an idea to run away and get married in secret", began newlywed Ania. "But as the planning went on, the guest list grew bigger and bigger and we ended up with the project of organising a proper wedding. We really wanted for our big day to be as simple and relaxed as possible. We didn't have any particular theme in mind when planning the day other than wanting a simple, informal day."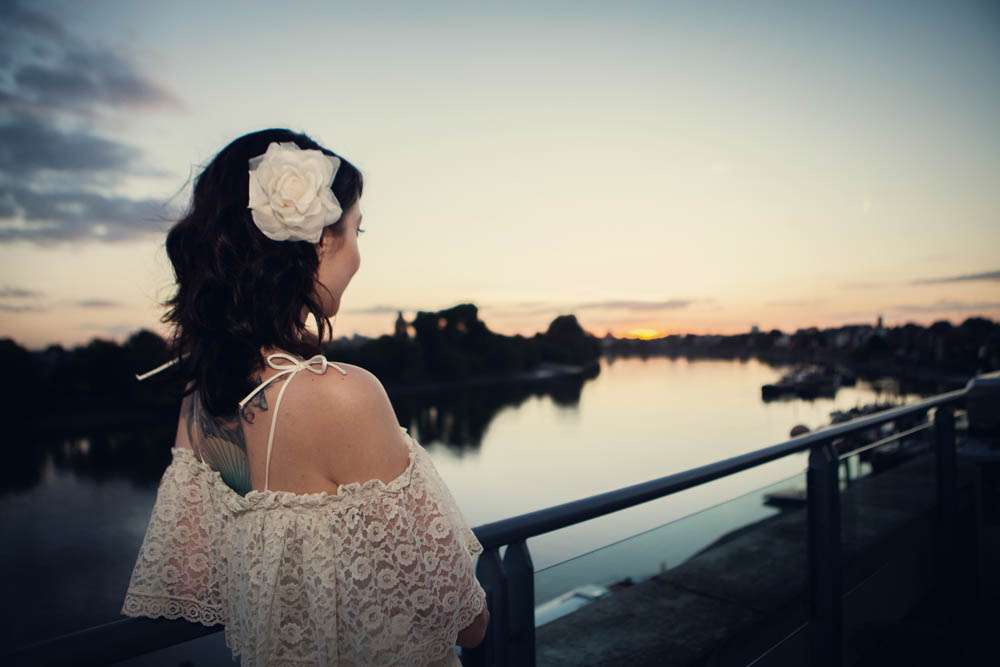 Ania wore a 1970s vintage wedding dress from Heavenly Vintage Brides with shoes from  Etsy, and Mark wore a suit by Adam of London. "I wanted for our wedding to have a rustic, shabby, boho feel with a flavour of vintage to it and I kept that in mind when deciding on my vintage 70s dress and when creating all the DIY decorations. Oh and I also had to have lots of sunflowers at my wedding as they are my very favourite flowers and I think they just look so beautiful…"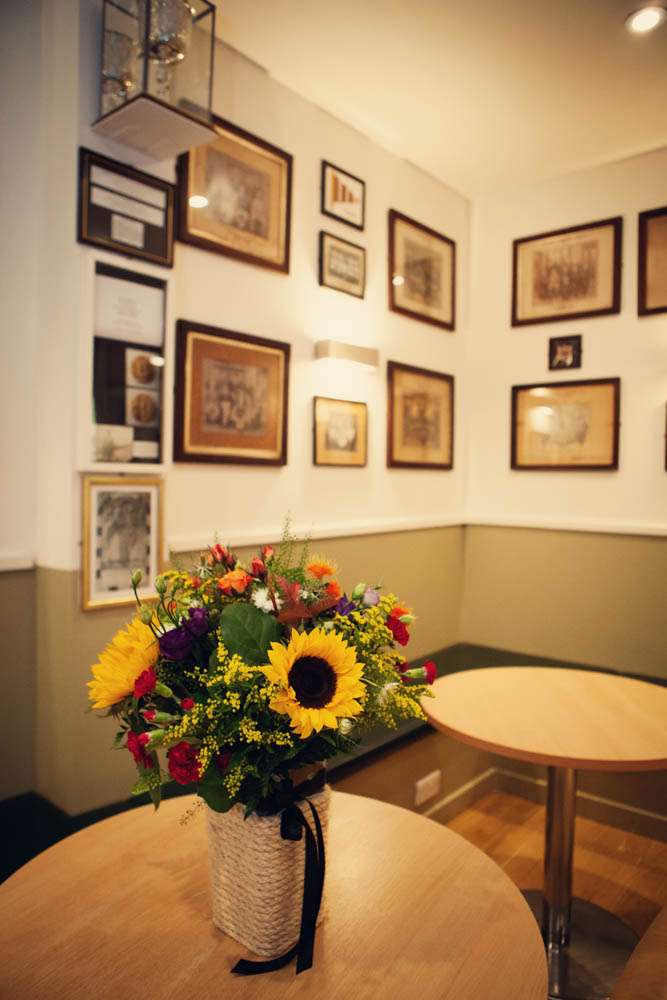 "The day turned out to be very high in nerves, emotions and happiness", the bride continued. "It was great to celebrate that awesome day with a bunch of our fabulous friends and family. The day went so quick so it is good to have wedding photographs at hand to help us to relive the day. Our amazing photographer, Sassy, made the whole day and the photography experience really enjoyable and fun for the both of us. Without the pictures we would not even believe it happened –  the day just goes by too fast. We totally love that talented, gorgeous gal."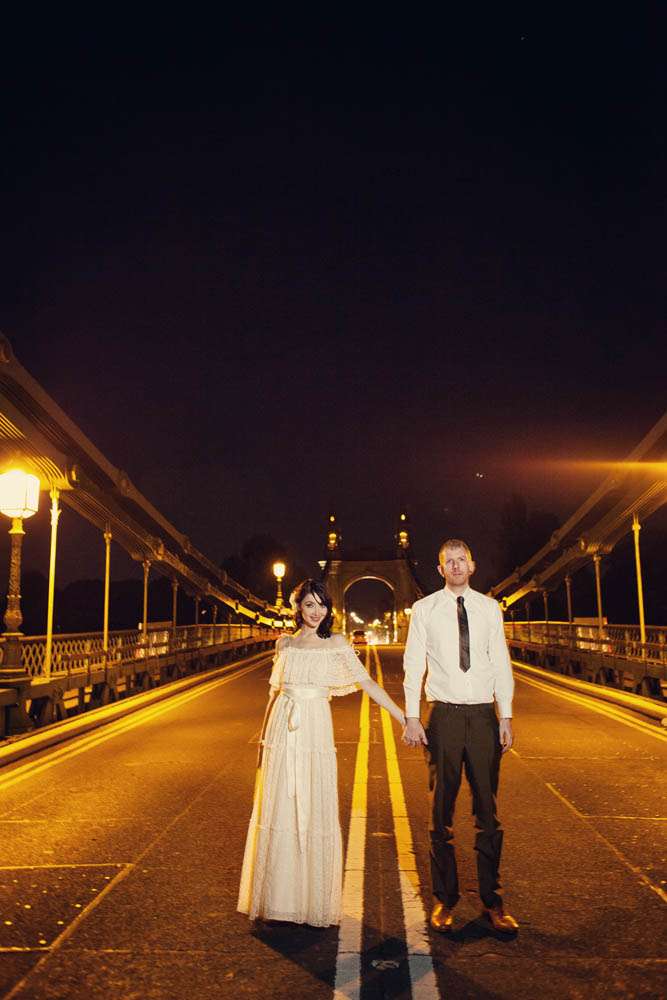 Awesome. Thank you so much to Mark & Ania and photographer Sassy of Assassynation for sharing this wedding with us today. I LOVE.
Supporting Cast
Photography Credit: Assassynation
Ceremony Venue: Islingtown Hall
Reception Venue: AK Rowing Club
Bride's Dress: Heavenly Vintage Brides
Bride's Shoes: Etsy
Groom's Outfit: Adam of London
Cakes: Curly Sue Cakes
Flowers: Turners
Make Up: Bella Simonsen
Caterers: Delicious Parties
DJ: MD Essential DJs
Transport: This Bus