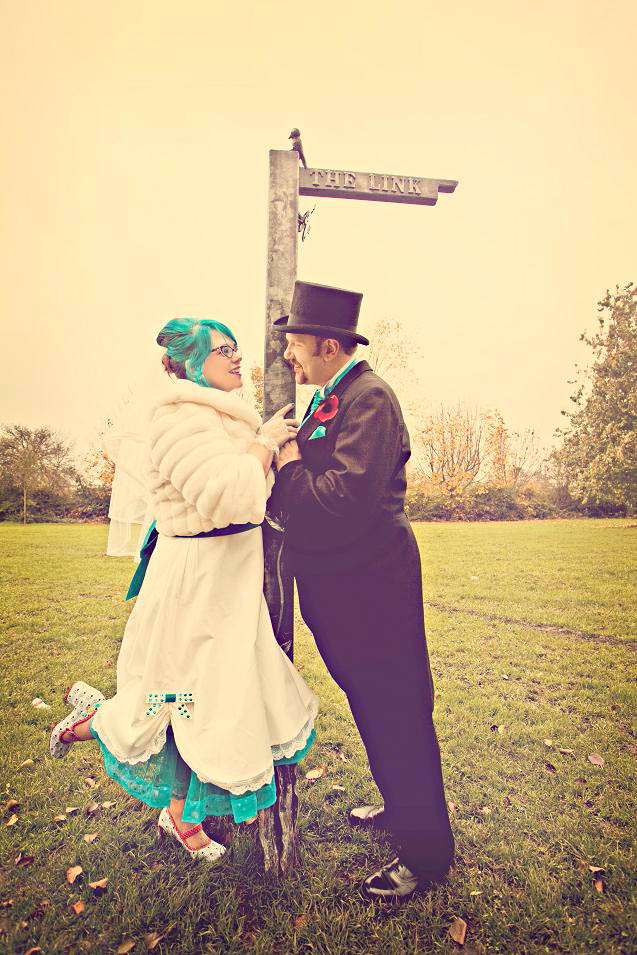 To say that I'm excited to be sharing Sally & Mark's wedding with you this afternoon would be an under-exaggeration of HUGE magnitude. Not only is their wedding freakin' awesome on so many levels, but they pulled the whole thing off for £900!
Let me repeat myself to make sure you got that, because I didn't quite believe it when I read it on Sally's submission either – the whole wedding cost just £900!!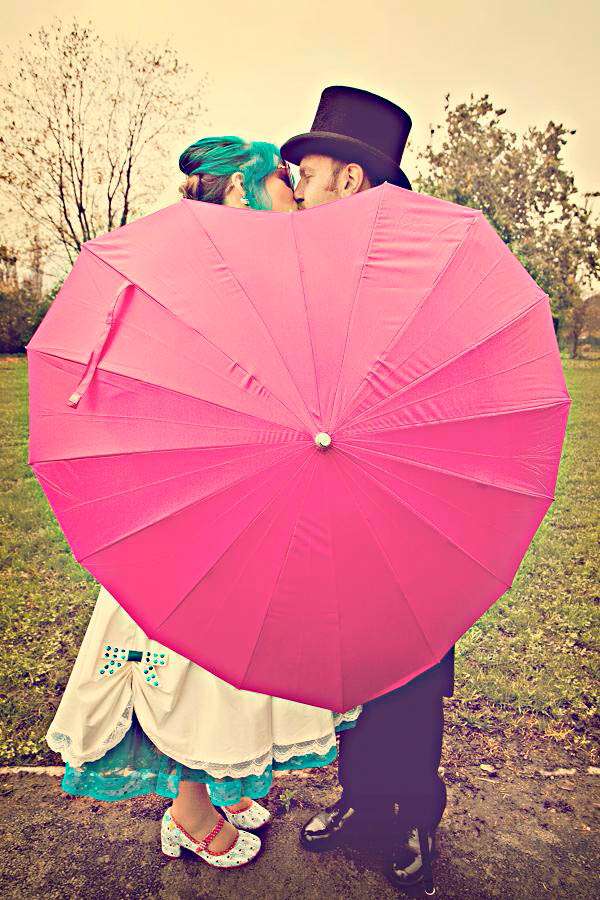 "We had approx 6 weeks and a budget of around £900 for our wedding," Sally wrote. "Where we could we handmade items or got friends to help us out. We were lucky that our photographers, performers, DJ and cake makers were all friends so did us special deals. We were also able to get both our venues (the afternoon reception was held at William Steads Pub and the evening afterparty at the Tap and Spile Pub, Darlington) for free as we didn't hire them exclusively."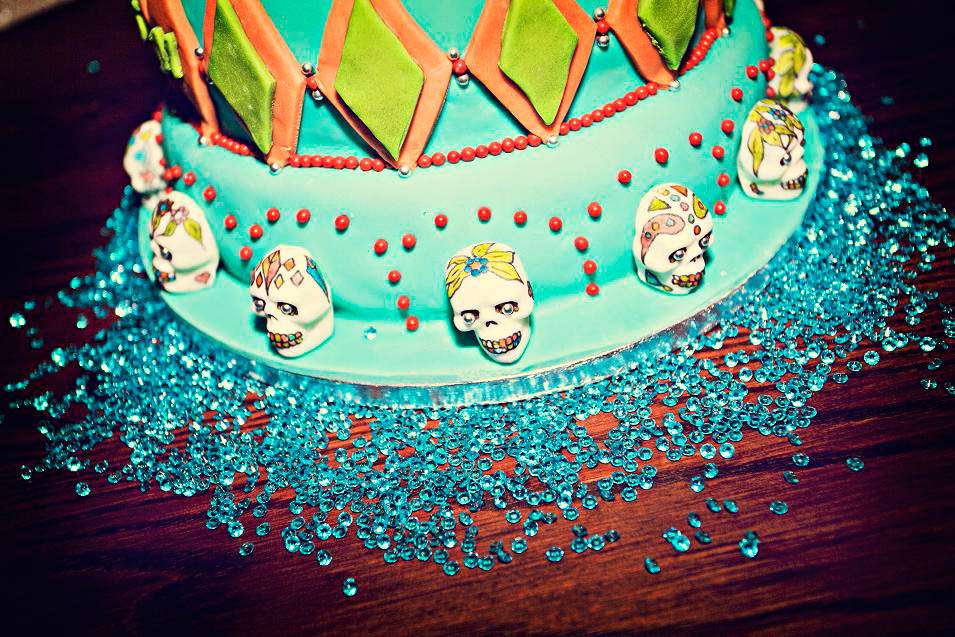 "Our inspiration came from our love of burlesque and the fact we wanted a fun day loosely based around the 50's," Sally continued. "Once we'd found the dress then we built from there. I had searched and searched for a perfect dress but couldn't find one in my size. I very luckily stumbled across Pixie Pocket who hand makes dresses for amazing prices. I really wanted to add colour and we managed to find most things that matched my hair!"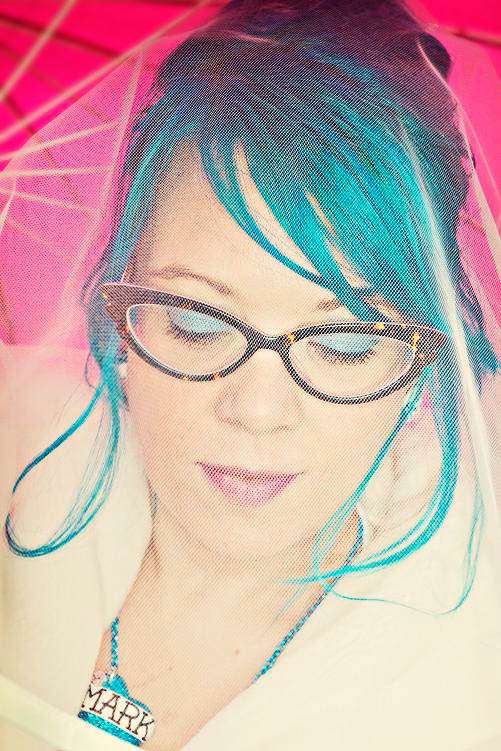 The couple decorated their evening reception venue themselves, mostly using items they found in their local £1 shop! "Our sweets, table confetti, table gems and sequins all came from the £1 shop and we made the bunting ourselves from off cuts of old material."
"It was a small intimate event (just 33 guests) but it was just what we wanted and we were able to incorporate our two children in with the day. The day was exactly what we wanted. We started at 9.30am (we had been told that the registry office was fully booked but one morning I decided to call them and BEG them to fit us in! Eventually they relented and said we could have a 9.30am wedding and they opened an hour and a half early for us!) Then we went to our local pub for bacon sandwiches and a full English breakfast. From there we came home for cocktails and popped to our local park for pictures. Our photographer was amazing! Just what we wanted nice and laid back with no pressure and added to the fun."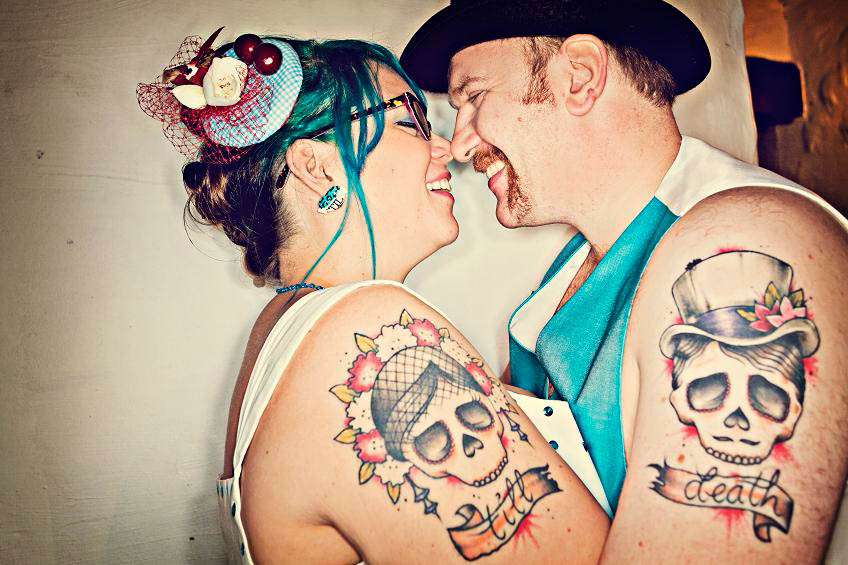 "After my parent's had taken our kids back to theirs, we had the evening upstairs at our local pub. An evening of booze and burlesque! The whole day was amazing fun. My face hurt from laughing and smiling!"
Sally & Mark have also been kind enough to provide a breakdown of what they spent for their day, as I know a lot of you are on the look out for money saving tips for your own weddings. Check out the 'Supporting Cast' credits list below the gallery for the amounts they spent on each item.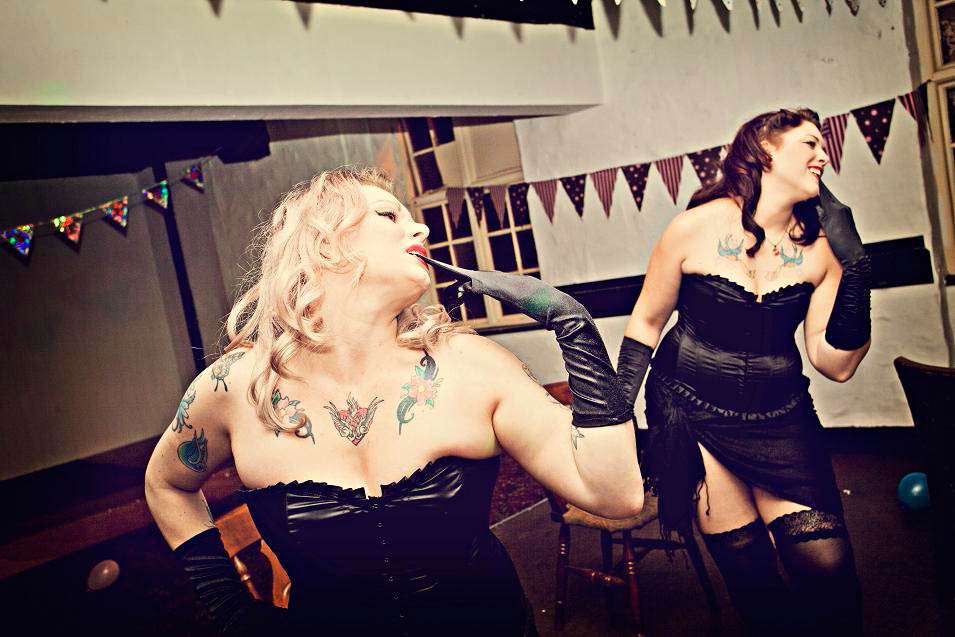 More loveliness in the gallery below. FYI, a few of the following images may not be safe for work…
Huge thanks to Sally & Mark for sharing their inspiring day with us today.