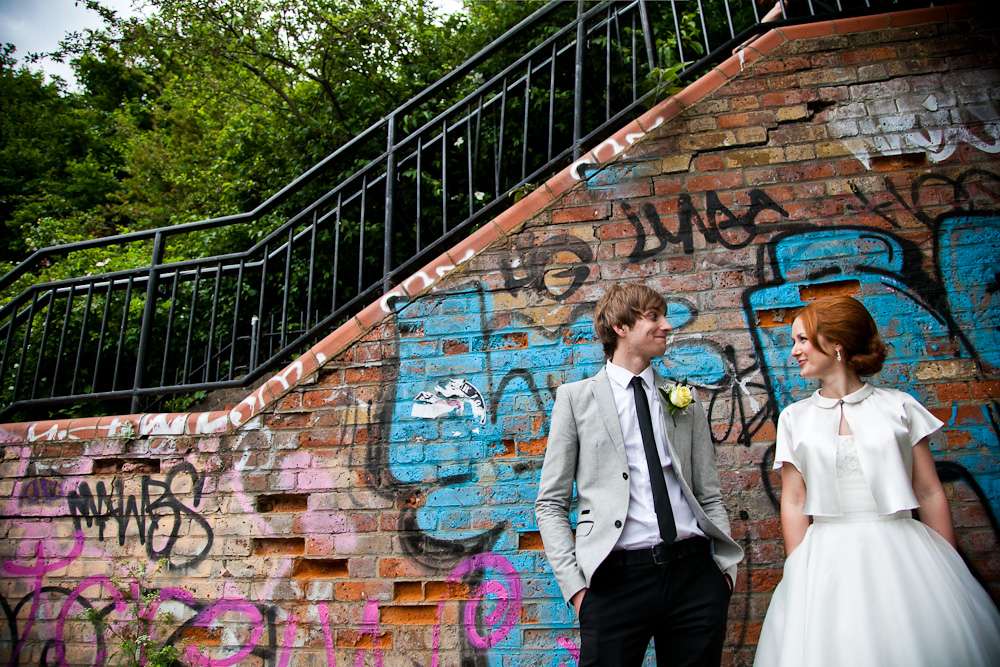 Recently I've been getting so many weddings in my inbox where the couple describe their wedding theme as 'laid back'. This makes me very happy indeed. I think a lot of couples stress so much about having the perfect magazine or blog worthy wedding that they forget about actually enjoying the whole process! Well not my readers… you guys know where it's at!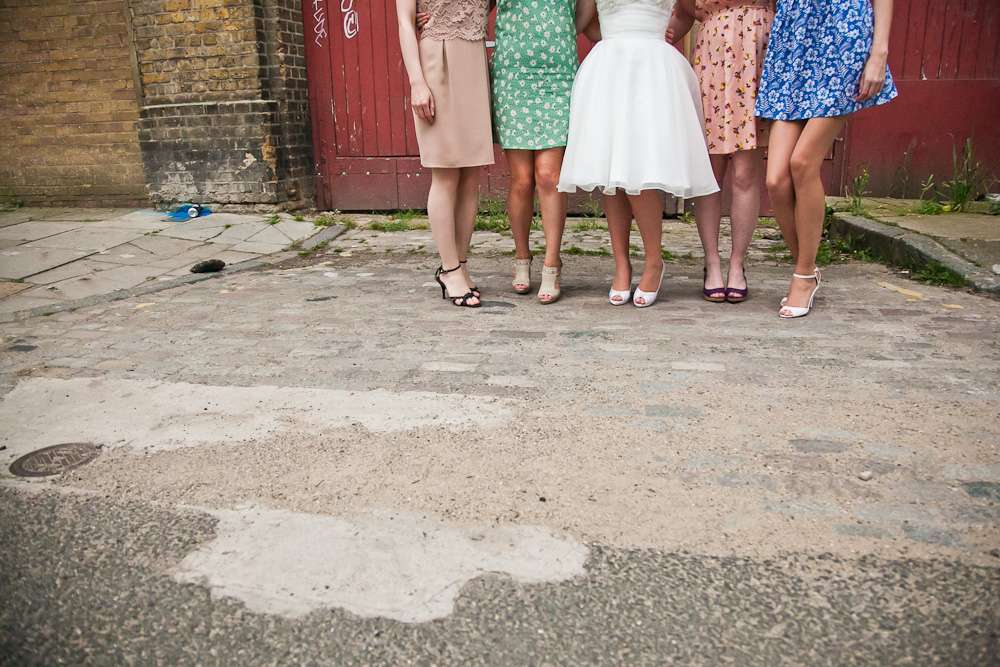 Gemma & Liam's Camden wedding couldn't have been more gorgeous. The relaxed vibe of the venues they chose, and their quirky and fun fashion choices made this wedding stand out from the crowd. "The whole wedding was a very laid back affair, from organisation through to the actual day," Gemma told me. "I didn't even write a to do list until 2 weeks before the big day and I'm not sure if I even used it!"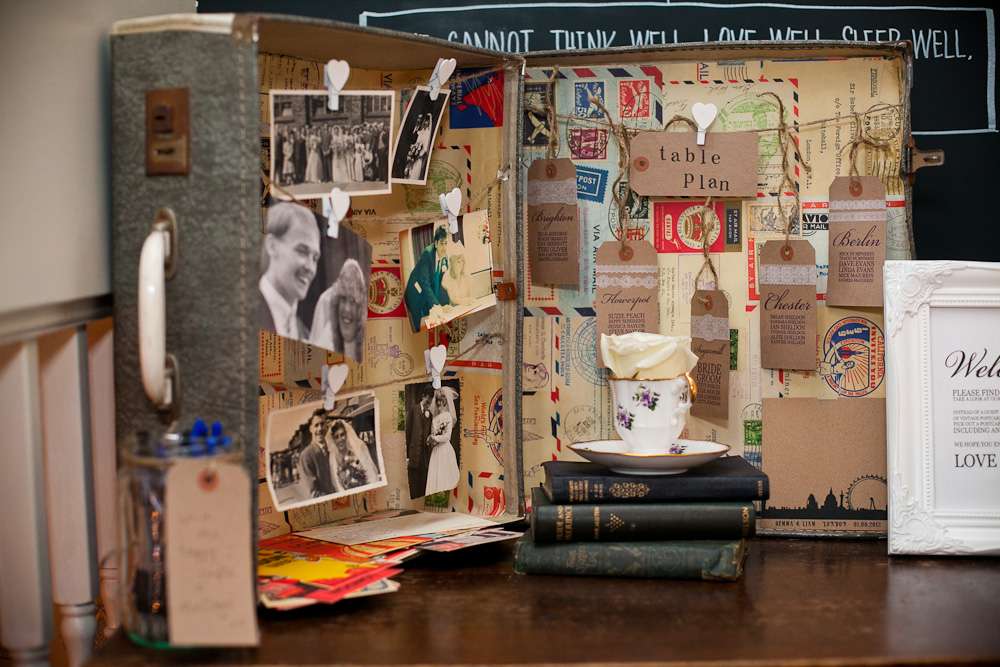 "I did have a bit of a nightmare with my dress. When I went for my first dress fitting I really didn't like it and I cried. I don't know why I chose a strapless dress (I really didn't want one as everyone else seems to opt for them). I decided that I wanted to have a cape / bolero to go over the dress, but I couldn't find what I wanted anywhere. Everyone was against my idea (family and assistants in the bridal shops) which made me even more determined to have one. In the end I went to Debenhams and bought a silk chiffon nighty in a larger size and went to a local dressmaker with my ideas who then produced the little bolero I wore on the day. When I look back at the photos, I can't believe that I panicked about my dress. It was perfect for me. Another dress just wouldn't have suited my petite size and it was just right for a wedding in the city!"
The reception was held at the Prince Albert Bar & Restaurant. "From day one we refused to spend ridiculous amounts of money on the day!" Gemma continued. "Granted it's a day in your life that you will most cherish, however weddings are suppose to be about love and commitment, you don't need to spend lots of money to have a good time. We feel all you need is a little creativity and a great bunch of people to share it with – that's what makes it a great day."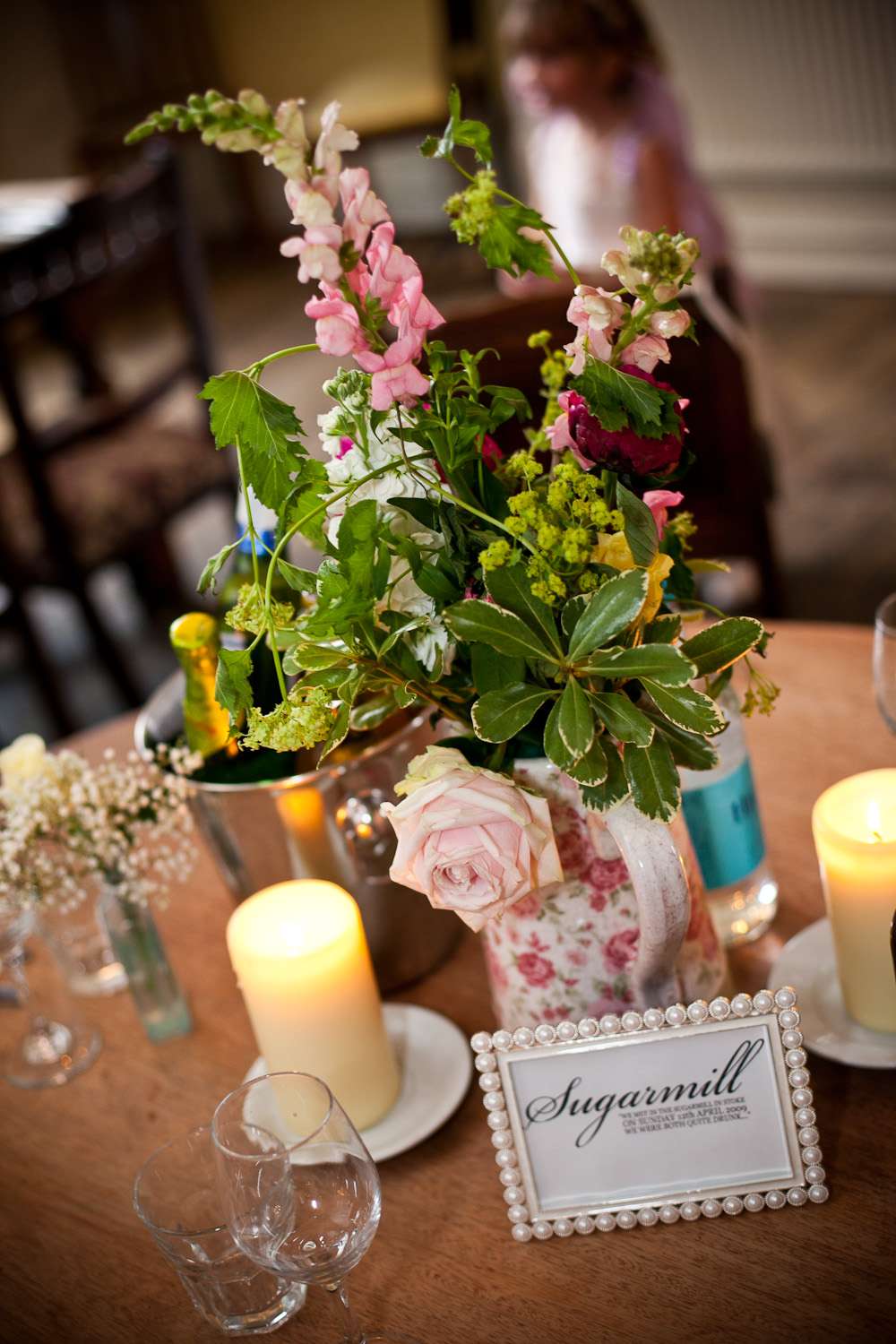 "The reason we decided to have the wedding in Camden is that Liam and I have shared great memories and had lots of fun here. Also Camden is totally 'us' and reflects who we are as people. Although it can be a little mad, it is laidback in the sense that anything goes, no-one judges, it is totally diverse and is not pretentious (unlike a lot of areas of London). Liam and I don't pretend to be something we're not. We are who we are and we do things our way! Our wedding was a true reflection of us – young, fresh, laidback, fun and quirky."
"We didn't really set out to have a wedding theme as such but I suppose it did end up being based around the 1950/60s", the bride concluded. "The 60s is our favourite era for fashion and music so that's probably where our inspiration came from.  Again a totally laidback approach – I just liked / bought things and they ended up fitting well together. A few days before the wedding I had a little panic and thought 'what if nothing goes?' but thankfully it did all come together and looked fab!"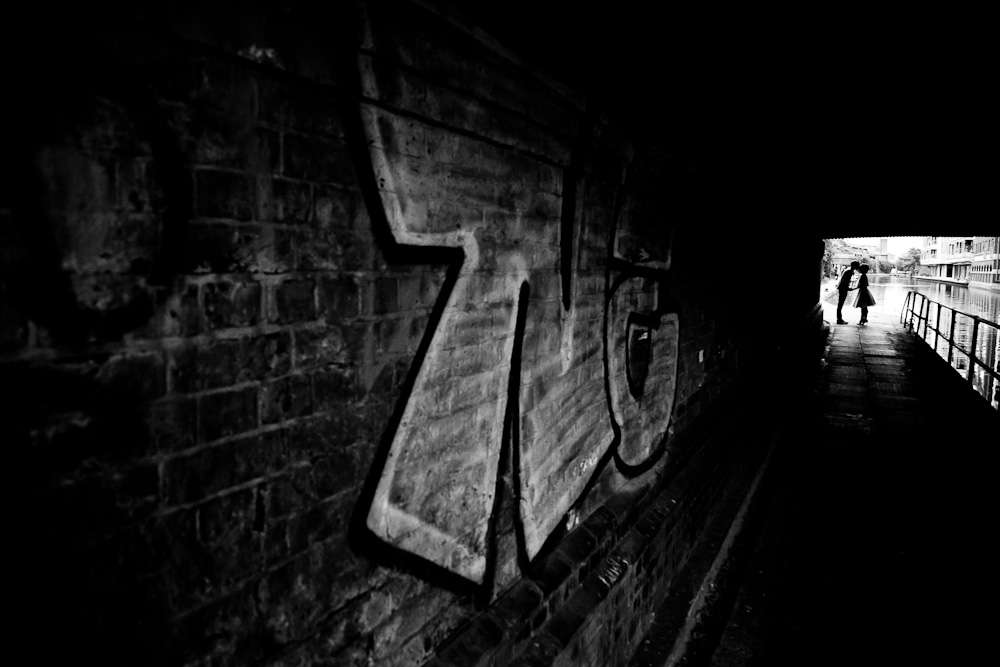 You're quite right there Gemma, it did look fab! Huge love and thanks to Gemma & Liam and their photographer Matt Parry for sharing today.
Supporting Cast:
Photography Credit: Matt Parry Photography
Ceremony Venue: Camden Town Hall
Reception Venue:  Prince Albert Bar & Restaurant, Camden
Bride's Dress: Forever Yours
Bride's Shoes: Liz Rene, 'Jacqueline'
Bride's Accessories: Vintage
Groom's Outfit: Topman
Cake: Primrose Bakery
Flowers: Exhibits, Newcastle under Lyme
Hair & Make Up: Pure Hair & Make-Up by Emma Shackleton
Stationery: Artcadia
Transport: Routemaster Hire Ltd