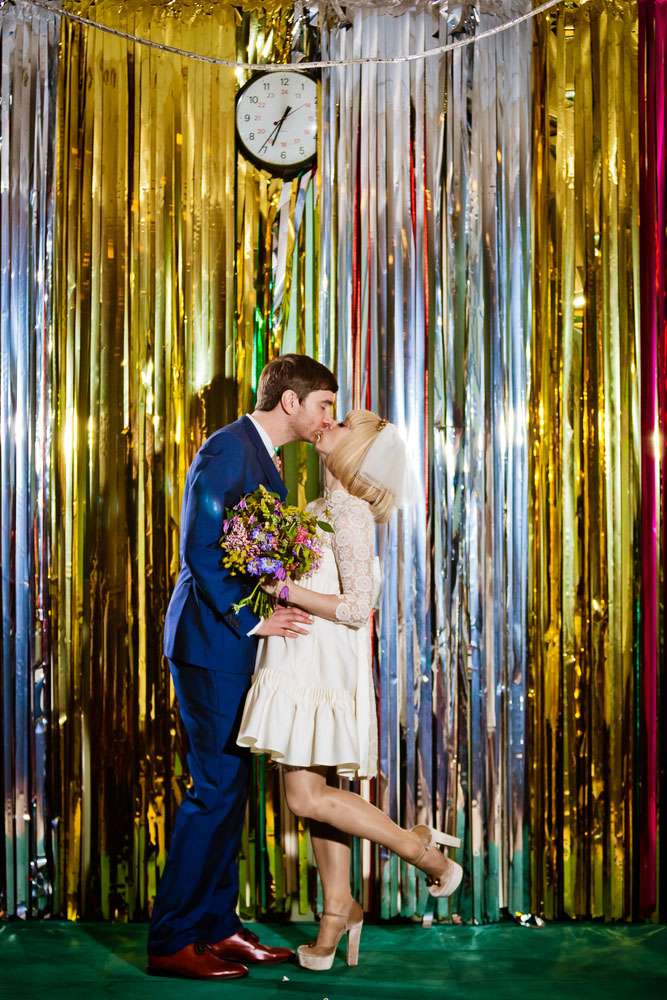 Demelza and Andy were married in Stoke Newington Town Hall followed by a reception at The Mildmay Club in Newington Green. Their wedding was inspired by the kitchen sink dramas of the 60s.
"We wanted a really personal wedding so we made sure as much of it as possible was designed and made by either ourselves or our friends", wrote the bride. "We also wanted a local wedding which is why we got married at our local town hall and had the reception in the working men's club at the end of our street. We are very lucky to have two such amazing buildings so close to us. The inspiration just came from us, our home and what we love, we basically wanted to have a massive party with all our friends and family, great food and dancing all night!"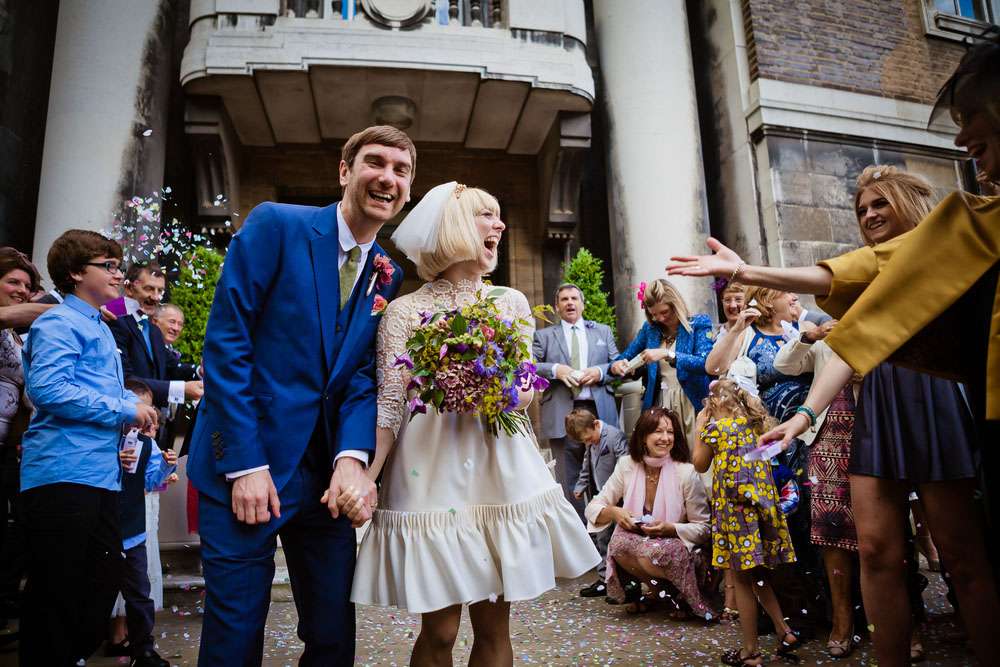 "Andy designed a font for our names and we had a large rubber stamp made with the idea of gold foil embossing each of the 130 invites by hand", she continued. "This was a lovely idea and looked fantastic but each one took about half an hour to make and involved special powder, potions and a hair dryer!! Hence only half our guest received foiled invites, the rest got gold paint."
"Our biggest expense, but also our biggest highlight was the band, The Tamla Motown Sound. Live music is really important to us so we knew we had to have a band playing. We absolutely love Motown and so do all our friends so we knew they would keep everyone dancing all night, they were fabulous."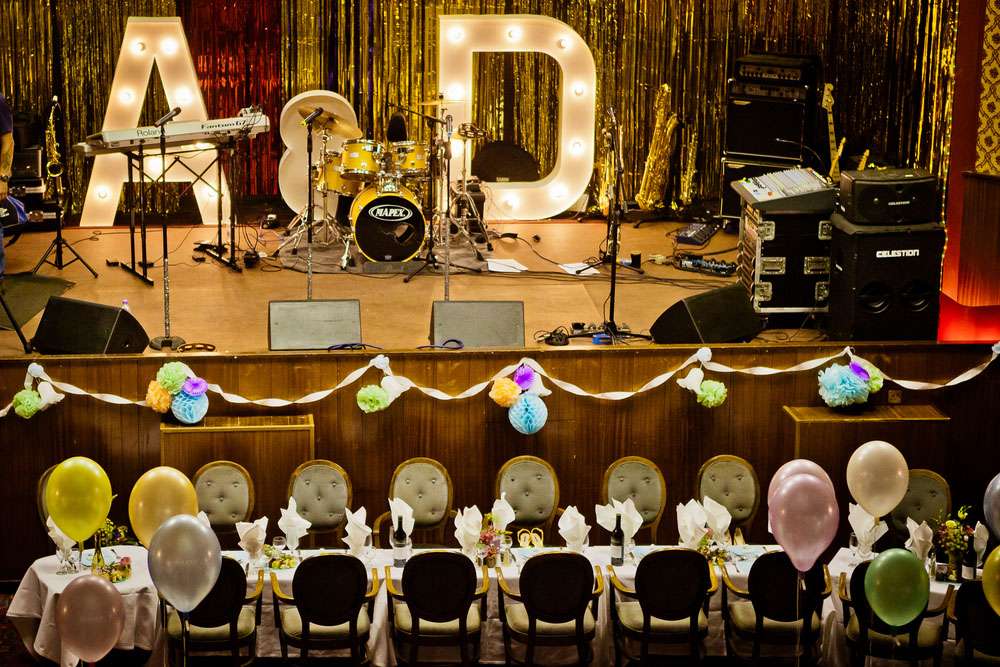 Demelza wore a beautiful Valentino dress with a lace top. She added the bow and train herself and made all of her own accessories which saved a ton of money. Her bridesmaids were in powder blue dresses which she also designed and made herself!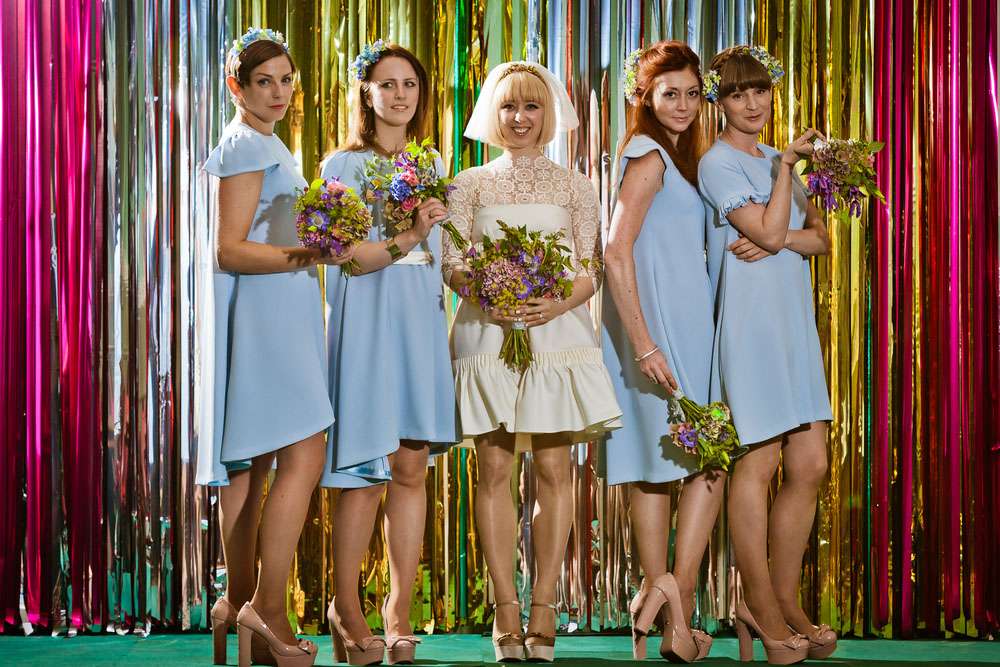 "My advice to other couples getting married would be to keep things personal and local if you can", she concluded. "We love that every time we walk to the shops we go past either the town hall or the reception venue which obviously brings back wonderful memories."