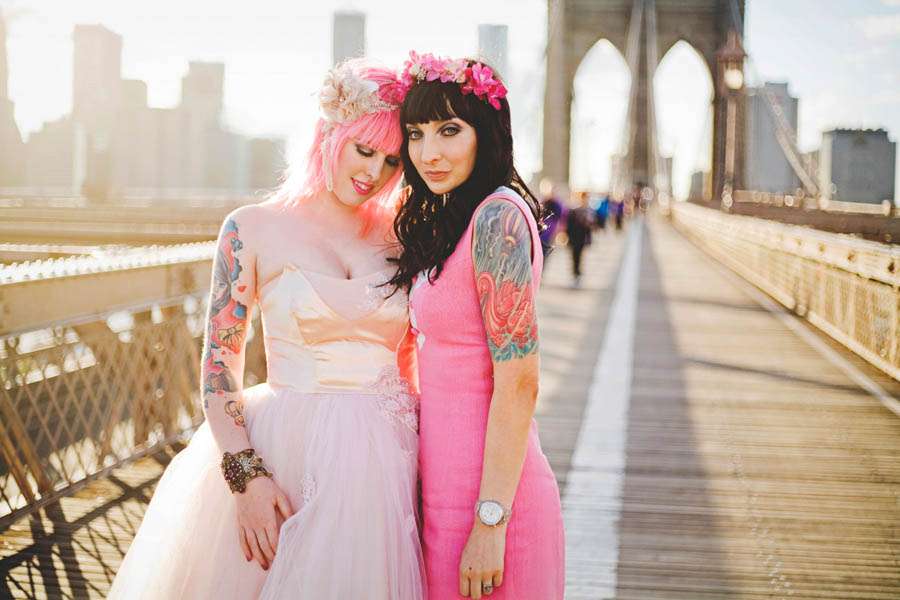 So here we have it, the final installment of Gala & my frolic around NYC! When Christina & I first starting thinking about shooting in New York there was one place top of both of our lists – The Brooklyn Bridge! Iconic the world over, nothing screams New York more than this structure… or the amazing views from it!
After a slightly hair-raising cab ride through China Town and over the Manhattan Bridge, we arrived in Brooklyn and proceeded to walk the 1.1 miles over the East River towards Manhattan.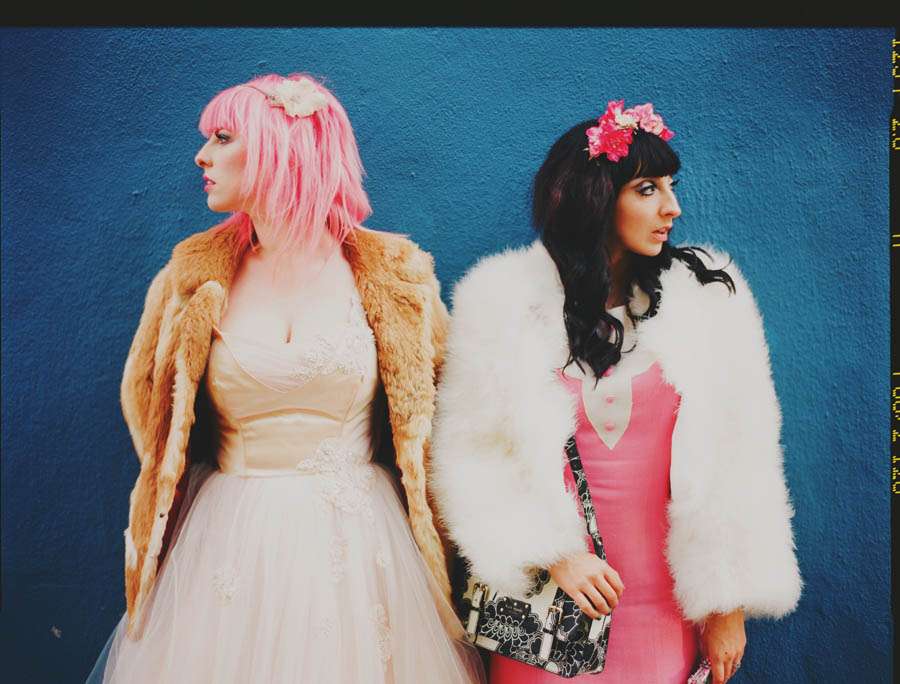 The bridge was packed full of tourists, maniacs on bicycles (boy, they don't slow down!) and commuters when we arrived, but with Christina, Marielle & Alie's magic camerawork you'd never have known it was so packed! At one point Gala & I were doing our 'thing' while about 25 tourists snapped away ferociously behind the girls! I wonder who they thought we were?
I Wore
♥ Vintage dress altered by Fur Coat No Knickers
♥ Jimmy Choo Tokyo hi tops
♥ Vintage fur coat from Frock n Roll
♥ Flower headband & vintage cuff from Lisa Harris Jewellery
♥ Vivienne Westwood handbag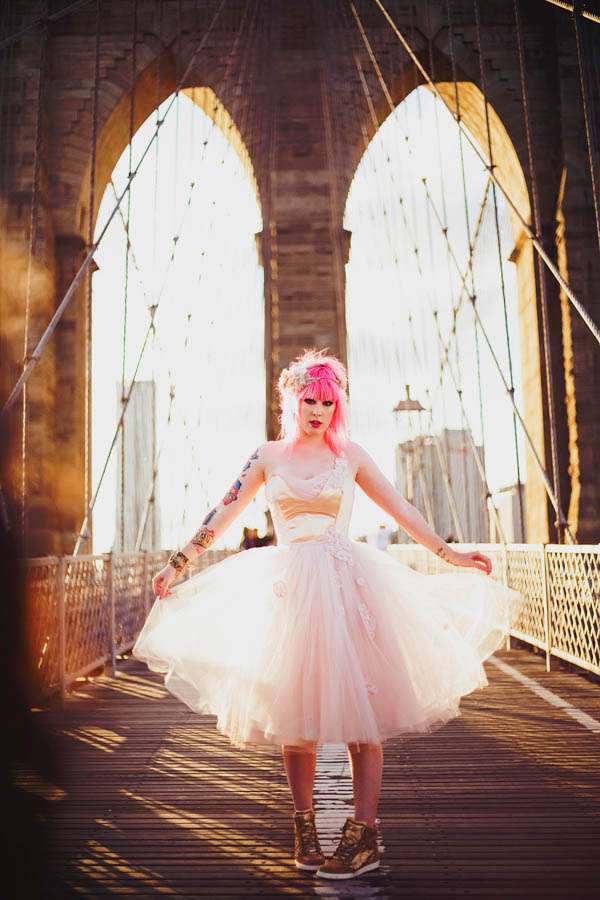 Can we just please stop and share some love for the amazing dress I'm wearing? I found it in a vintage store on Venice Beach back in August and although I loved the lace detailing and the amazing blush pink colour it wasn't at all flattering (you can see a before and after picture here!) However at just $40 I knew I had to have it! When I got back to the UK I went to see my girls at Fur Coat No Knickers to see if they were up to the challenge of making it into something beautiful for this shoot…and jeez louise did they!
The final dress was actually a combination of two dresses, the original bodice on my dress was unstructured and unflattering, but Emma & Laura found a satin gown that matched the colour of mine perfectly…and even better, it fit me! So they took this bodice and created a brand new skirt from the original tulle from my dress. They even added the vintage lace and applique details from my dress to the new one. Doesn't it work wonderfully!?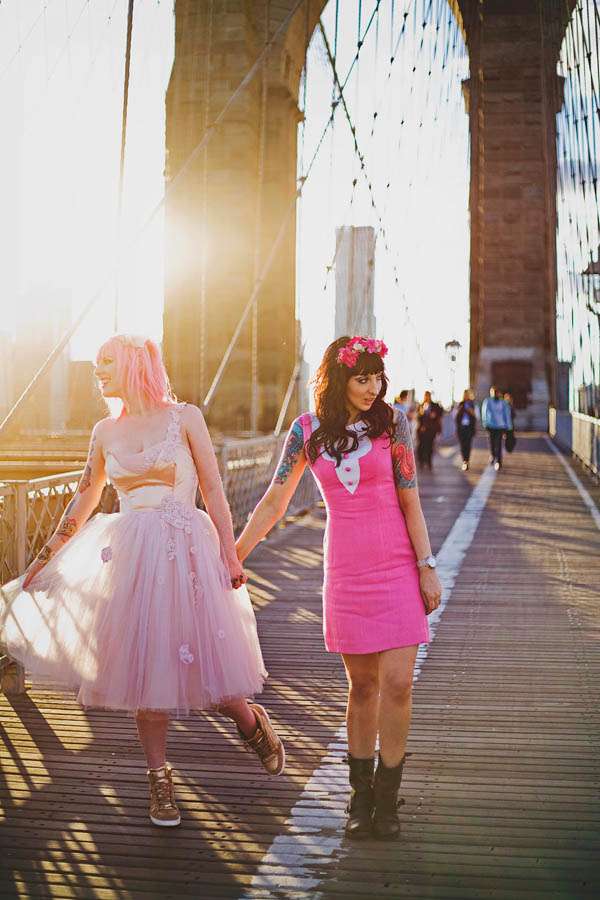 Gala Wore
♥ Vintage dress
♥ Vintage marabou coat
♥ Flower crown by Whichgoose on etsy
♥ Frye boots
♥ Kate Spade handbag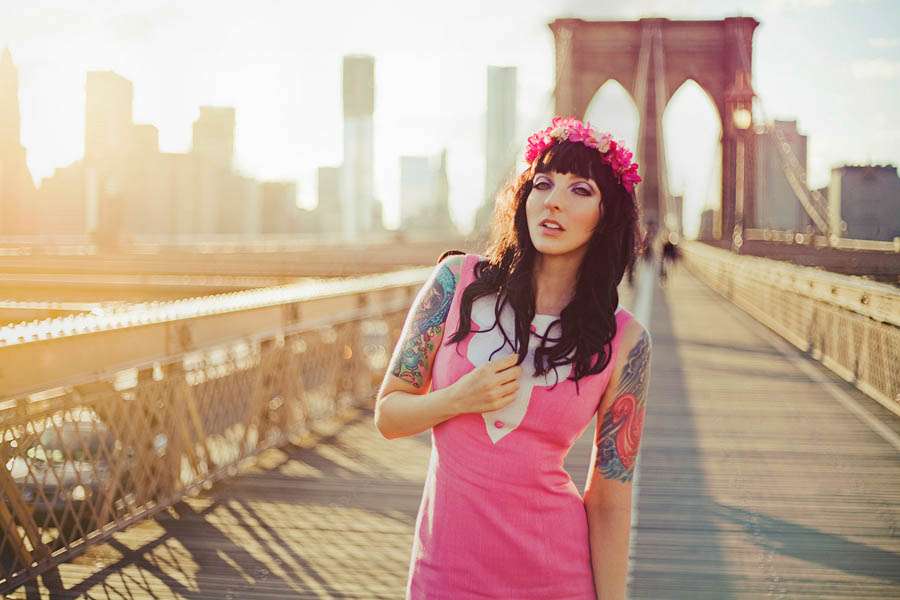 Shooting with Made You Look and Gala in NYC was like a dream come true. It was so much fun exploring the city with my girls!
But wait…there's more! Gareth & I did a shoot as well (as you probably already know, I'm never one to turn down posing in front of the camera). We're still waiting on the final photos from our couple's shoot, plus the video that Marielle made, so be sure to keep your eyes peeled as I'll be blogging them really soon!
Ahhh New York, I do love you so. I promise it won't be too long until we meet again…
Photography Credit: Made You Look Studios (who are available for shooting weddings worldwide – yes they will come to you too!)
Make Up: Regan Rabanal