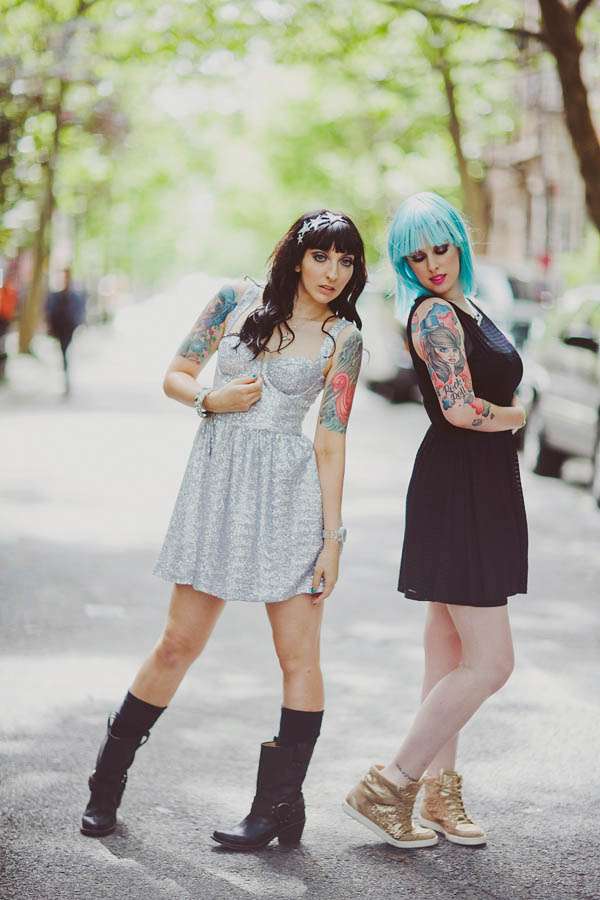 After the exertion of jumping around the rooftop, Gala & I decided a much more leisurely pace was required for the second part of our day. So we hopped in a cab with the Made You Look girls and headed towards the uber trendy West Village.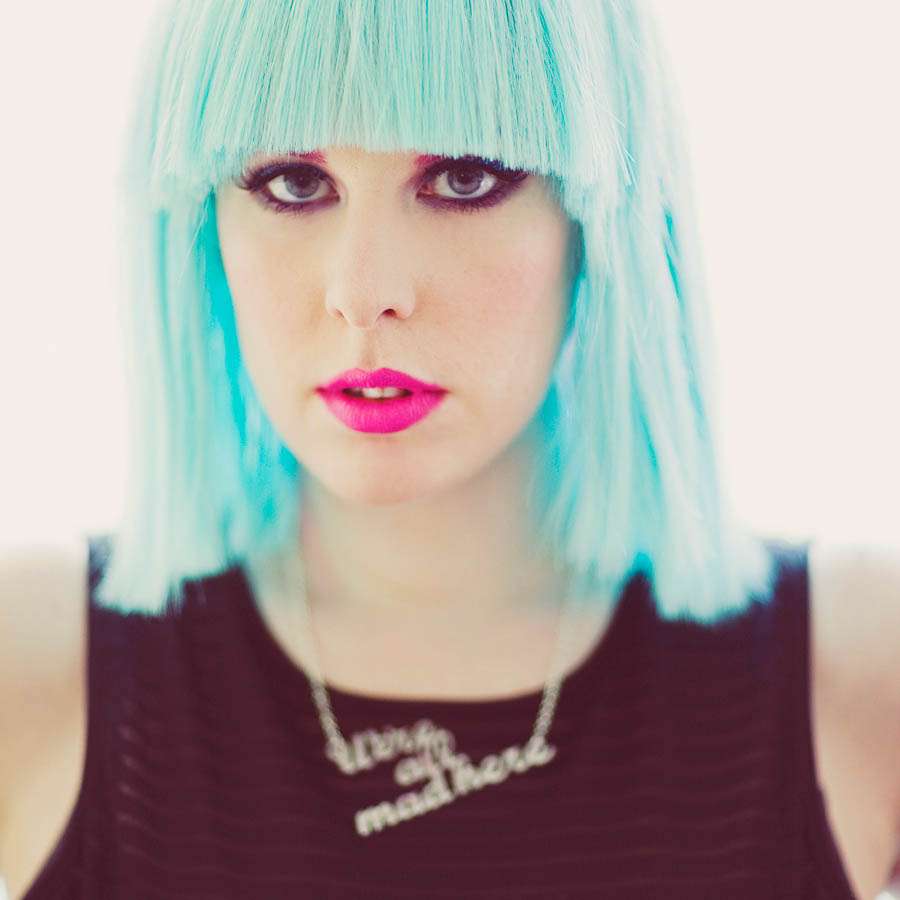 Oh and yes that is me… and no I didn't have a quick dye job in between! I bought this sky blue wig on a whim from Stargazer when I was purchasing my regular round of baby pink dye. The hair is fake but considering it only cost me a tenner I think it actually looked pretty good! I have plans to buy it in other colours too… I'll wear them when I feel like going incognito!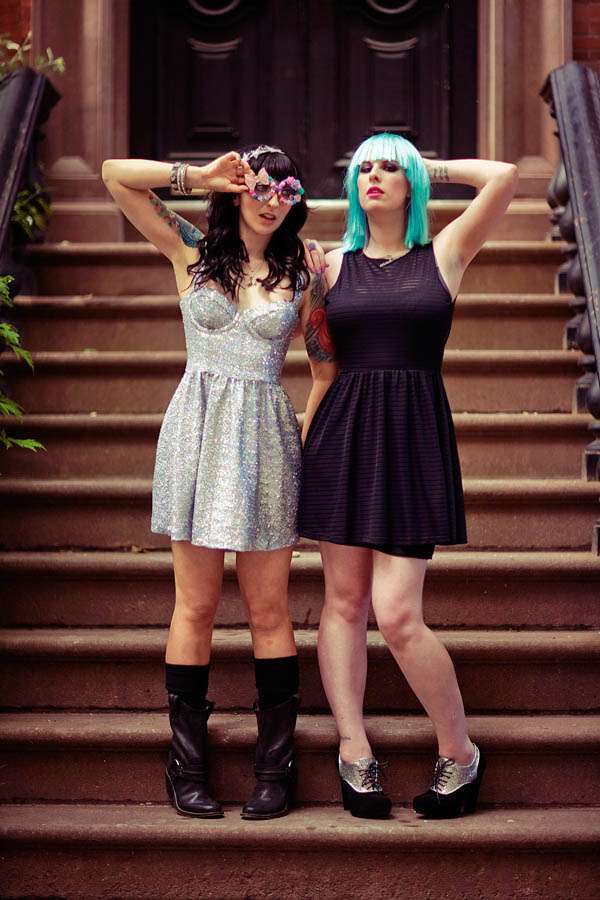 What could be more NYC than a West Village stoop? We did find Carrie's (yes, the actual one they used when filming the outside scenes in Sex and the City) but there was a chain across it with a polite warning to stay off (!) However the road itself was pretty deserted traffic-wise so we had another little dance/pose-off in the middle of the street. I'd like to think SJP probably did the same thing in between takes…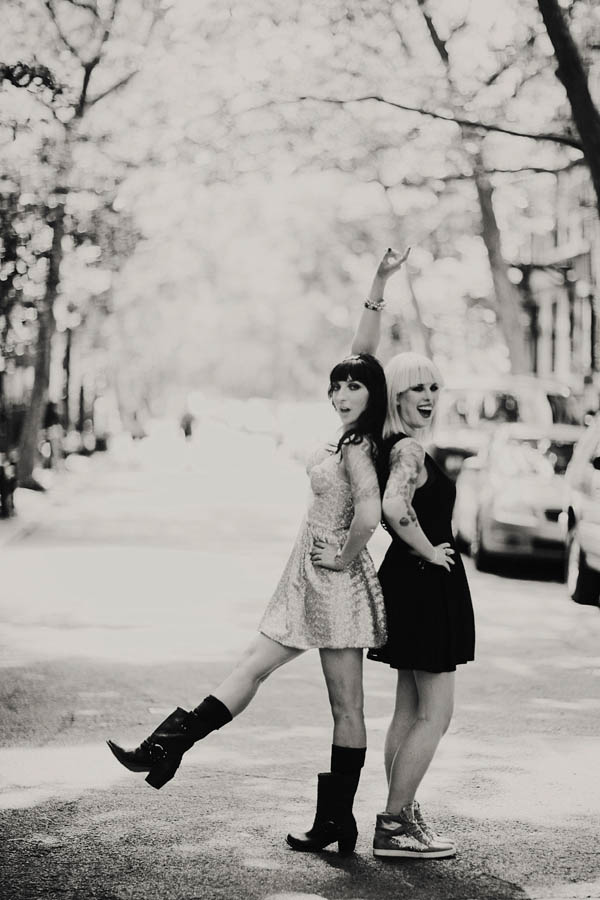 A few of you were asking after I published part one of the shoot, which camera's the girls use…well I asked Christina and she said, "For the shoot we shot on Contax 645, Contax G1, Hasselblad 500 cm, Polaroid Land Camera 330, Canon AE-1, Pentax 35mm, Canon 5D Mark II DSLR (2 of them – one for filming & one for shooting), Instax wide….& 3 iphones haha!"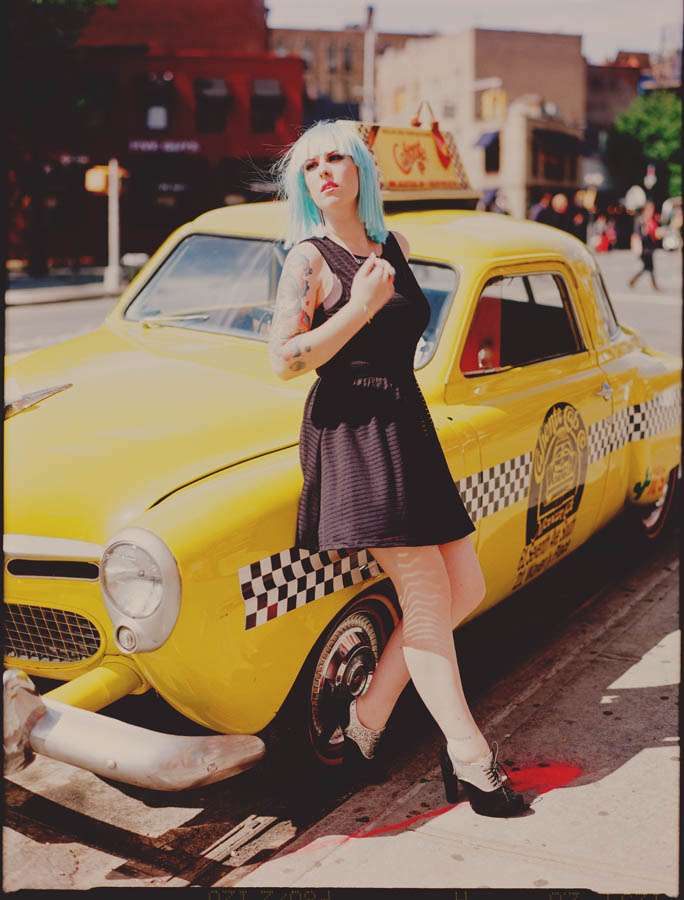 I Wore
♥ Topshop Cutout Back Self Stripe Flippy dress
♥ Kimchi Blue black & glitter shoes boots / Jimmy Choo Tokyo hi tops
♥ Stargazer 'Japan' wig in 'Sky'
♥ Sparkle & Fade Skull Cardigan
♥ 'We are all mad here' necklace by UntamedMenagerie on etsy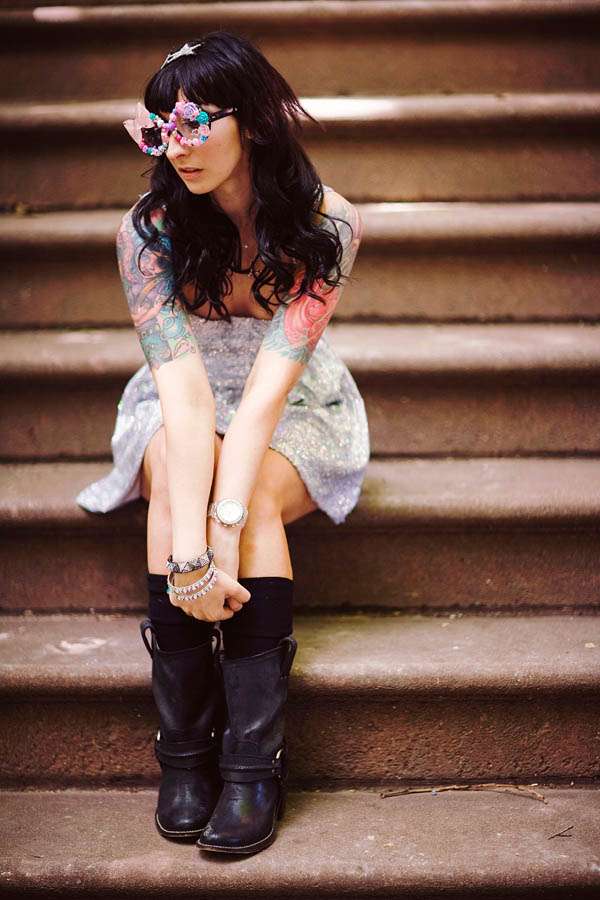 Gala Wore
♥ Topshop sequin dress
♥ Custom decoden glasses by Luxyloli on etsy
♥ Star headband by Janine Basil on etsy
♥ Michael Kors watch
♥ Forever 21 bangles
♥ Frye boots
After a coffee and a refuel it was time to head to our last destination – the grand finale if you will – Brooklyn Bridge. Pop by Friday morning for the last installment of Gala & my New York adventure!
Photography Credit: Made You Look Studios (who are available for shooting weddings worldwide – yes they will come to you too!)
Make Up: Regan Rabanal