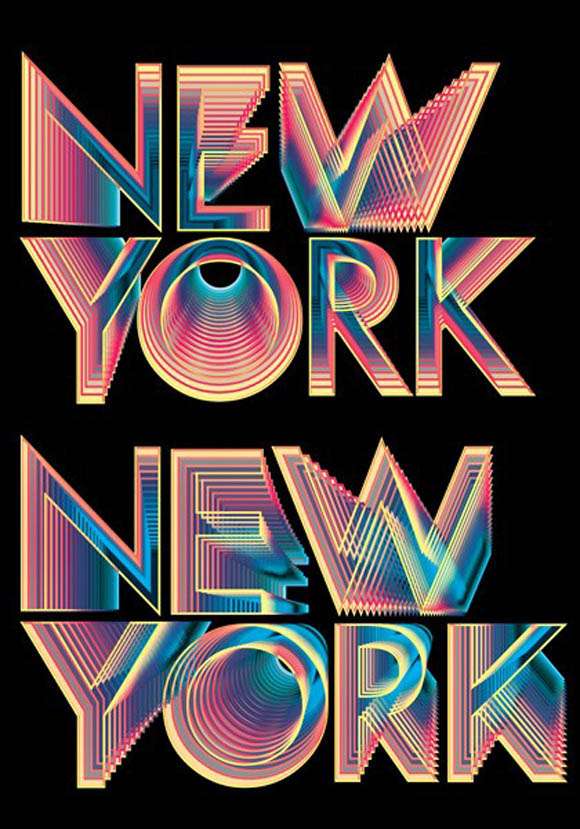 Image Credit: Andy Gilmore via Drops Of Jupiter
Wooohooo guess where we're flying off to today!? Yeah I know, I'm subtle aren't I!? Gareth & I are off for 2 weeks and I couldn't be more excited. We've hired an apartment, we're gonna hang out with Gala & Mike (I'm well excited to meet Mr. Darling!) and Megan & Dave who are flying in from Omaha to see us. I'm also dying with the anticipation of making a brand new BFFs in Christina of Made u Look Photography who's going to be shooting Gareth & me! Squeeee!
I will be channeling my inner Carrie Bradshaw (I'm a cliché? Who cares!) and getting some writing done while I'm there… whilst simultaneously staring longingly out of my apartment window slurping the biggest organic juice drink/coffee/slushie I can find of course. However for the most part the blog content will be the skimmed version until we return – there will be new wedding inspo going up on the blog every weekday for you to oggle over in my absence though so don't despair! There will also be guest posts a-plenty in The Green Room.
So, before I jet off I better give you some damn good Thursday Treats to keep you satisfied huh? I'll see you soon NYC!
♥ Loving this Material Girl editorial
♥ Colourful Venice Beach engagement shoot
♥ Intimate Virginia Wedding
♥ I love this cute rustic wedding
♥ This Princess Lasertron felt bouquet is an explosion of colour!
♥ For any vampire/Dexter/gore fans, check out this freaky bathmat that turns red when wet. Creepy but I like it!
♥ Banksy inspired wedding!
♥ 15 Clever Ideas For Instagram Photos
♥ Dying over these striped bridesmaid dresses!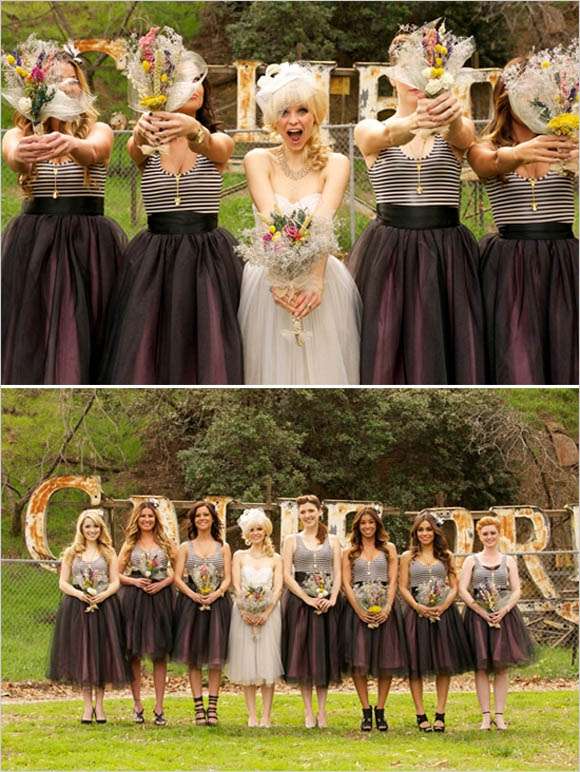 Photography Credit: D'Avello Photography
♥ The AMAZING Kirsty Mitchell has launched her new website and some new Wonderland images. Whoa…
♥ The business of blogging with Tavi Gevinson
♥ These glass cloche centrepiece ideas are too adorbs for words
♥ Starbucks secret menu!! has anyone ever ordered any of these?
♥ Wedding photographer Emma Case on the other side of the camera…LOVE these shots by Chris Barber. They totally capture the spirit of my friend Emma
♥ Stunning Florida wedding
♥ Carnival wedding ideas
♥ Cute summer camp wedding
♥ Homemade Picnic Style Wedding  – SO CUTE!
♥ Glitter, paint and a red dress (in water!) The ultimate trash the dress!
Photography Credit: Rebekah Hoyt Photography
Aww Mr Emma Case, Pete, made this seriously adorbs video at Victoria & Leigh's wedding…I reckon this boy's got talent you know!