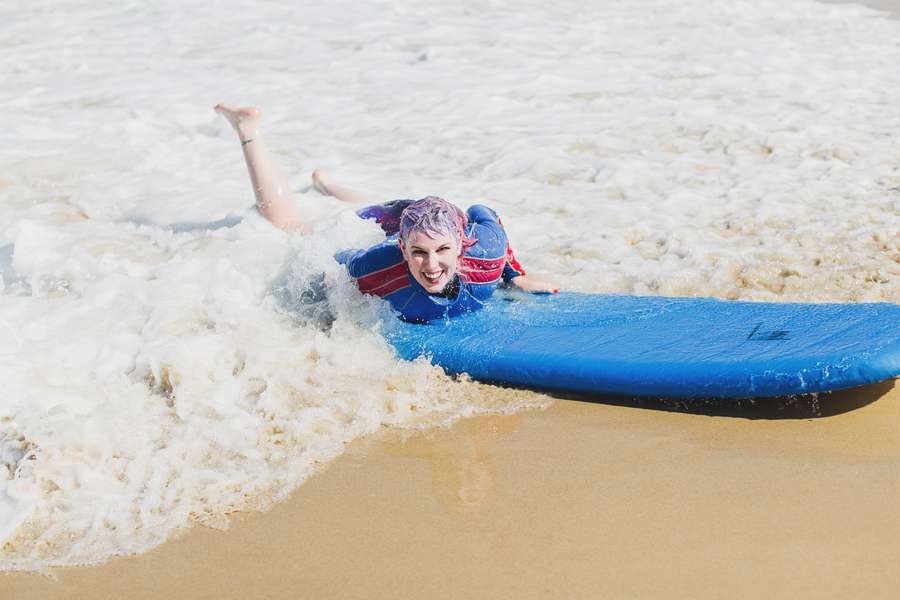 Photography Credit: Janneke Storm
Well, Queensland you certainly haven't disappointed! After a 24 hour journey (London to Dubai to Singapore to Brisbane) I touched down in Australia just before 1am on Sunday morning. I was dreading having such a long flight but I need not have worried. I flew with Emirates, who I've never experienced before, and they were amazing! The planes not only had wifi (!!) but power outlets behind every seat… which, when you're a computer addict like me is a total revelation! I spent most of my time in the air obsessively devouring Homeland episodes (my latest TV obsession) and writing – bliss!
I checked into The Emporium Hotel which was decked out in Asian-inspired décor. The reception was lined with bright ruby high shine walls and a giant glass chandelier hung from the ceiling. Gala and Shauna didn't arrive until the next morning so as soon as I'd checked in I went up to my room and was out like a light in approximately 5 minutes flat! The bed was, without a doubt, the most comfortable I've ever slept in. The pillows were like marshmallows and the mattress more like a feather-stuffed duvet (there was even a pillow menu if you wanted something different!) It was totally heavenly and just what I needed after such a long flight.
I slept through right until 9am the next morning, when there was a rapturous knock on my door from Gala and Shauna who had just landed from LAX. There was no time to rest though as we'd been booked in for a foot rub, 30 minute massage and hour long detox facial at Endota Spa. I swear this should be a mandatory requirement after you get off a long haul flight. We felt like new people afterwards and it totally set us up for our busy week.
The following day we were booked for a morning at Dreamworld theme park where we rode rollercoasters until we threw up (quite literally in someone's case, not naming any names!) but the real highlight was meeting – and cuddling – Brandy the Koala. That's a life changing moment right there for sure.


We then jumped back in the car and headed to Surfer's Paradise where we had a surf lesson. It was certainly not my finest hour but I did stand up on the board… once… for about 2 seconds – and I have photographic proof!
Be sure to pop by the Green Room tomorrow too because I'll let you in on some of the other activities we did in the latter half of the week in my Business Bites intro.
Just you wait!
Weddings & Weddingy Things
♥ Urban Melbourne Wedding
♥ Handmade Kentucky wedding in the woods
♥ Centrepieces made from bike parts!
♥ Gothic Victorian wedding
♥ This styled wedding shoot was shot underwater!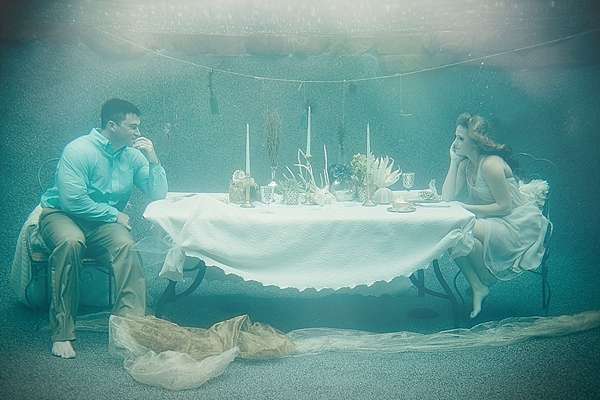 Photography: To Live. To Love. Photography
♥ Cute temporary 'Tattyoos'!
♥ Adorable ballroom wedding
♥ Star Wars vs Disney engagement
♥ Dark and moody Irish wedding ideas
♥ Beautiful Spanish elopement
Photography: Ed Peers Photography
Best of the Rest
♥ This man photographed his wife's struggle with Cancer. Those last three photos will hit you right between the eyes
♥ The seven most cerebral Russell Brand interviews
♥ Ten reasons why travelling makes you a better person
♥  Amazing pet Halloween costume ideas!
♥ Incredible time lapse tilt shift!