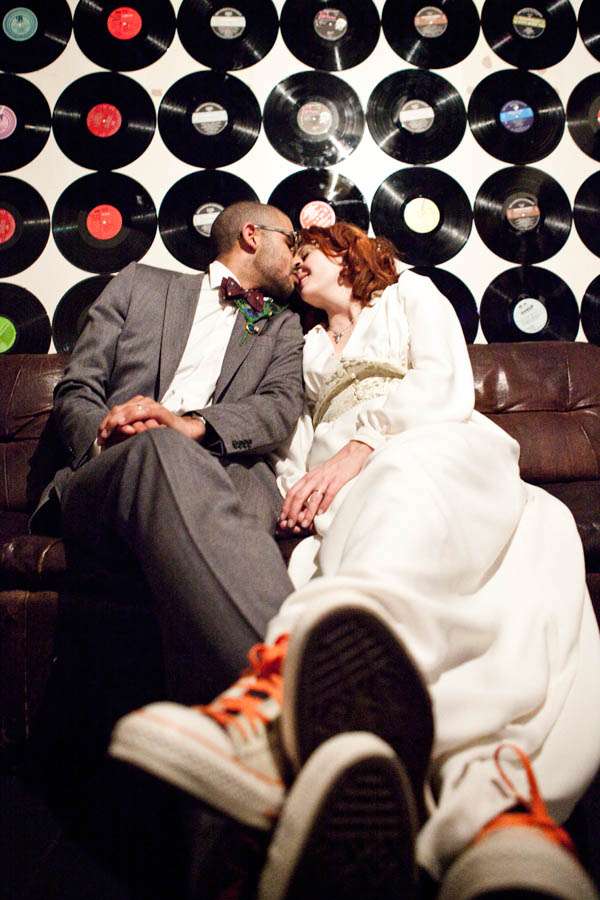 Daniel & Zara wanted a really low key wedding that focussed on family, friends, celebration and laughter. The ceremony was held at Camden Town Hall (where the bride's parents were married 35 years earlier).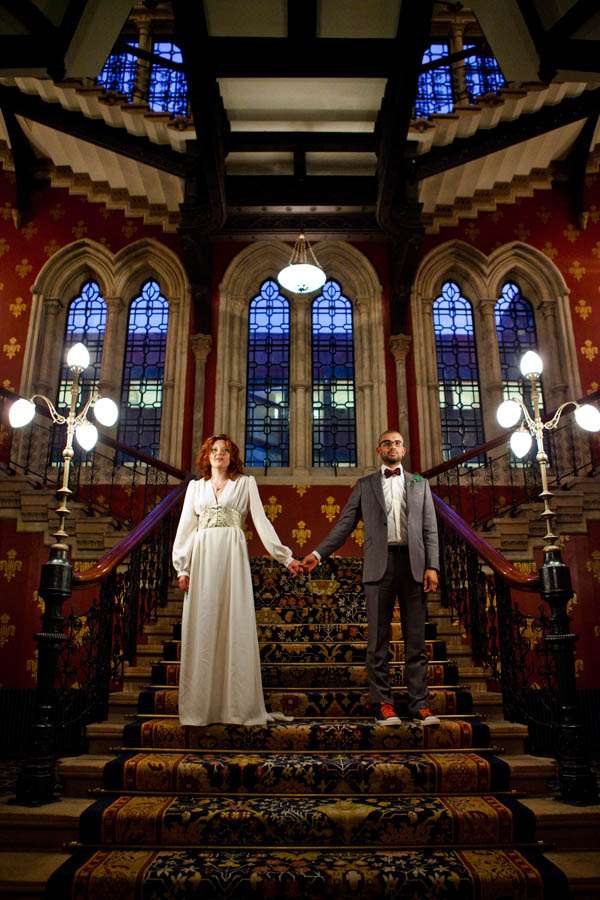 The reception kicked off with drinks at The Gilbert Scott or Cider Tap (the guests went to either or both!) and finally Bloomsbury Bowling Lanes. "Over several bottles of wine on holiday last summer we drew up lists of things we did and didn't want as part of the day," Zara told me "Over-formality was a big no-no and fun was a big yes! We fell in love with the Kingpin Suite at Bloomsbury Bowling Lanes as soon as we saw it so that became our after party venue. It was as close as we could get to running off to Vegas without sacrificing having our friends and families there. Dan and I are both terrible at bowling, but he did propose outside a bowling alley (with a ring in a packet of hula hoops) just before we went in for a game – so it all seemed to fit into place. We managed to keep the reception venue a secret from guests until they turned up. No-one had a clue and it was brilliant for Dan and I to greet people with massive surprised smiles on their faces."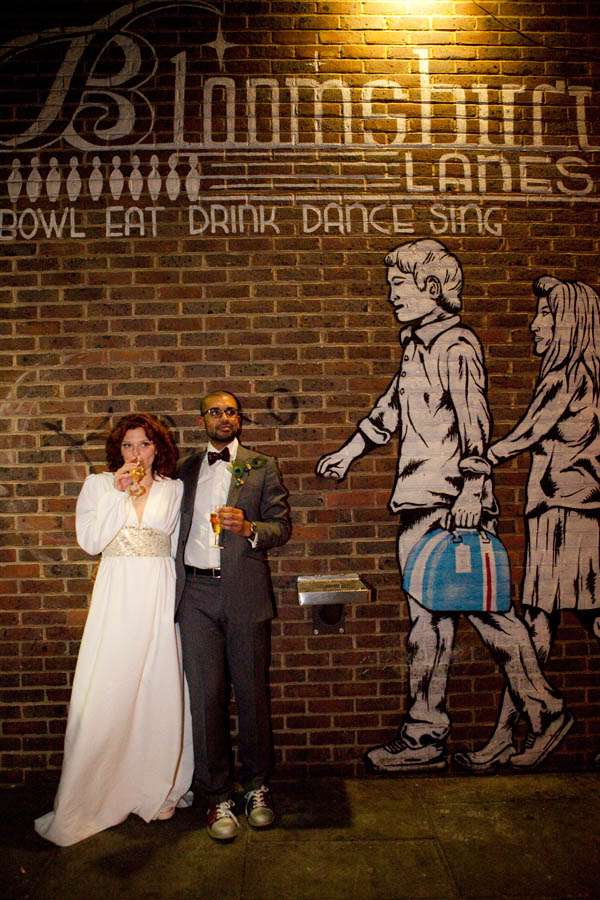 "We put a real emphasis on little details of our wedding, not to save money but to personalise the day as much as possible and to satisfy my inner craft-geek."
The bride wore a dress made by a friend, "My dress was made by a friend of a friend who is an awesome tailor, using a picture of an ozzy clark dress from the internet. We adapted it to include a brocade panel which was planned to match the bridesmaids who were all asked to wear brocade vintage. Dan and I had matching personalised converse trainers and I had a gorgeous pair of of Vivienne Westwood/Melissa shoes."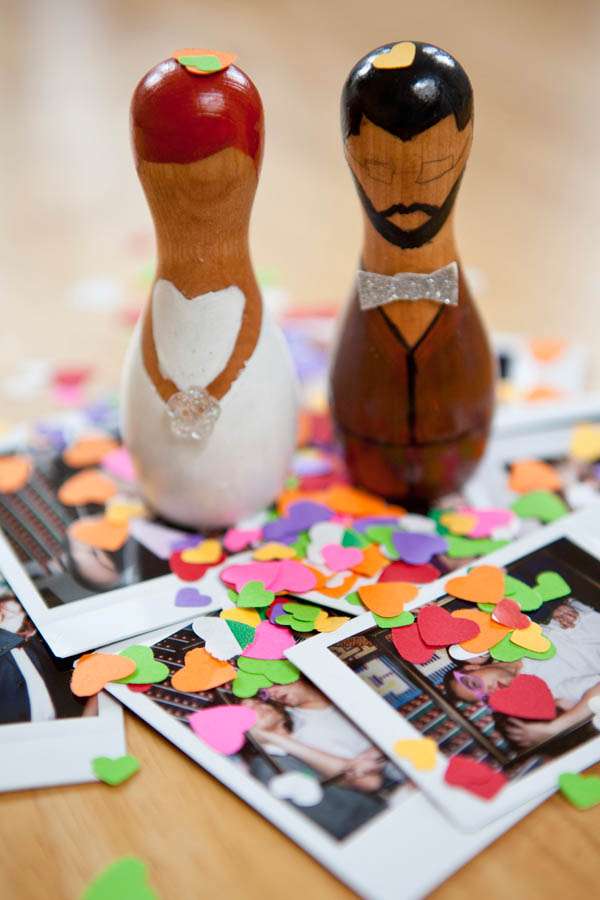 Fab! Huge thanks to Daniel & Zara for sharing their gorgeous wedding with us today.
Supporting Cast:
Photography Credit: Alistair Veryard
Ceremony Venue: Camden Town Hall, London
Reception Venue: The Gilbert Scott, Cider Tap & Bloomsbury Bowling Lanes
Bride's Dress: Custom Made
Bride's Shoes: Converse and Vivienne Westwood/Melissa
Cake: Bride
DJ: Groom
Paper Goods/Stationery: DIY
Reception Decor: DIY