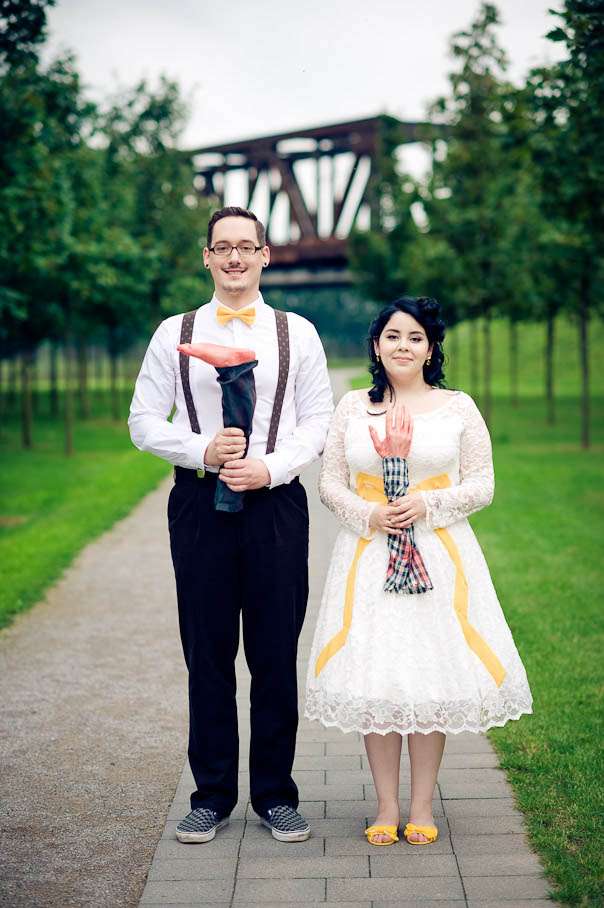 Being huge movie buffs, the theme for Catinka & Dennis' wedding had to be set around their biggest passion – horror films! They were keen to make sure the wedding didn't end up looking like a cheesy Halloween party though, so they DIY'ed and crafted their way through the planning process.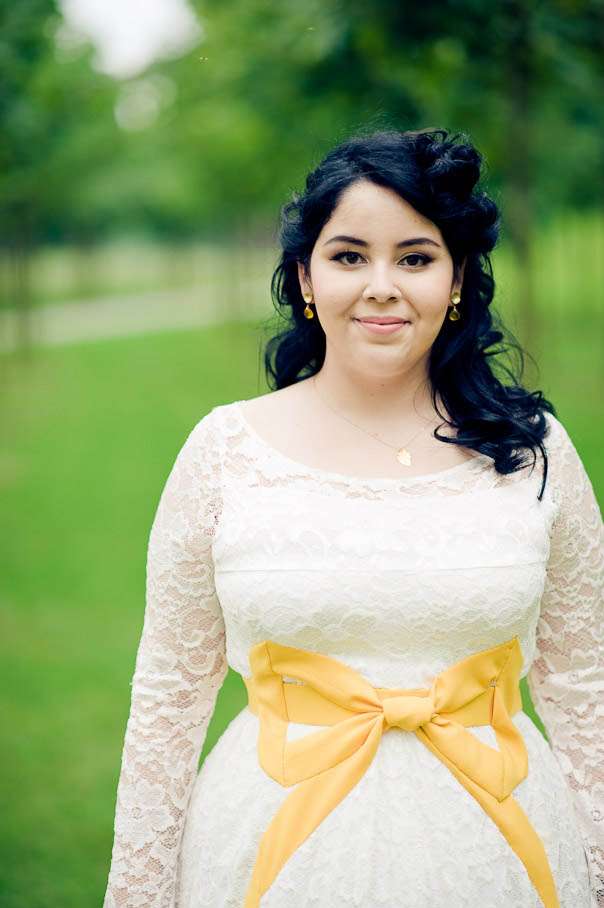 "The challenge for our wedding was that the horror themed decor should look nice, colourful and stylish but also fit the theme," the bride Catinka told me. "We made Ouija board placemats and as favours every guest received a survival box with useful stuff in case they ever had to survive a classic horror movie situation. It was filled with matches (to see in a dark basement or to use as a weapon), chalk (to mark your way back), a whistle (to draw attention) and some other stuff like that."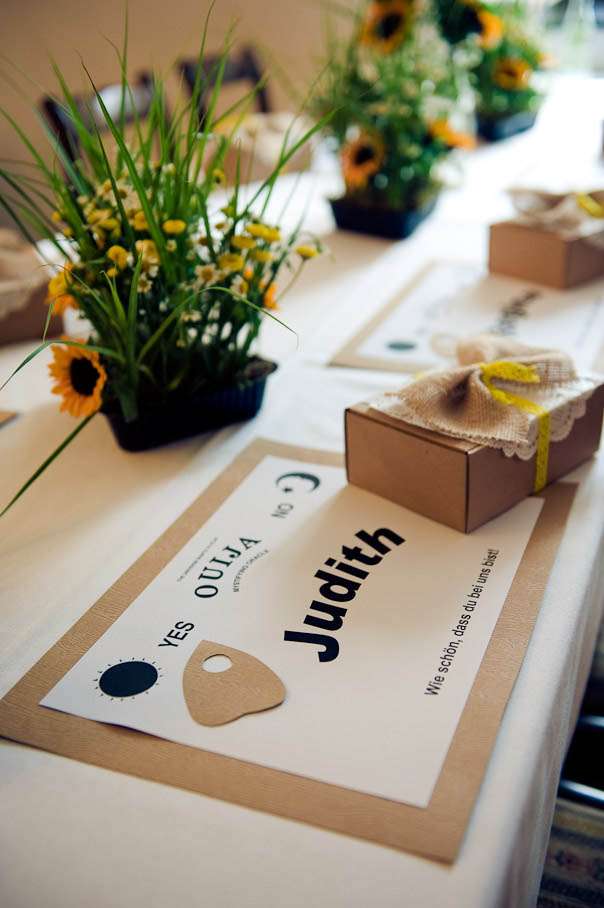 "We didn't have traditional dinner but a pizza buffet with pizza boxes (no plates, you know, like at a real movie night). We also came up with a survival training game as most of our family are not massive horror geeks like us! We prepared various tables with written instructions for little games and tasks."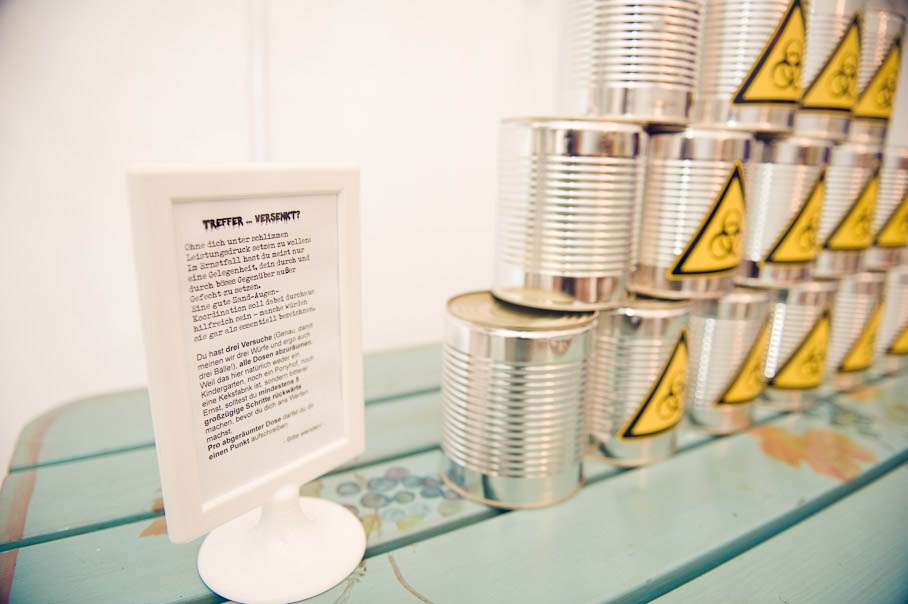 "The games included jump rope to get in shape (to be able to run away from murders or monsters obviously…) throw balls on cans (in order to learn how to aim) and even had a fishing game with little horror puppets that needed to be correlated to the movies they were taken from. Our guests loved them and it really kept them entertained! We're not big fans of dancing so we didn't want our entertainment to be a band"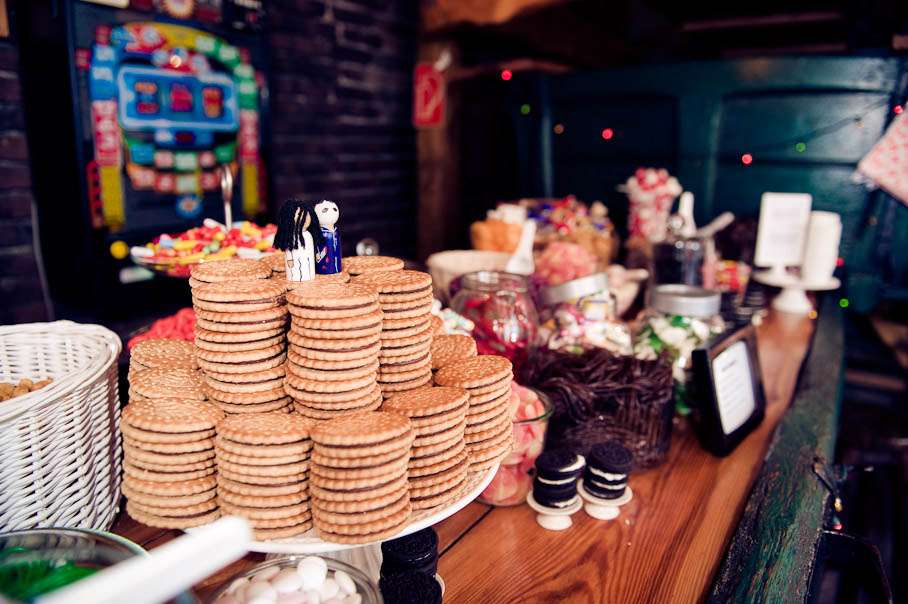 The evening was concluded with all the guests being served fresh popcorn and nachos and everyone sitting down for a The Bride of Frankenstein. I just love love love this idea!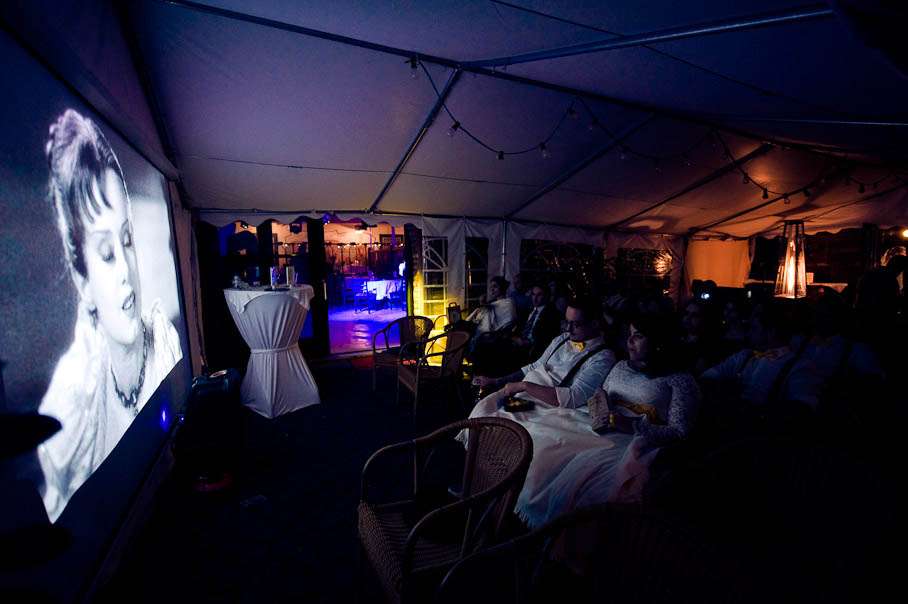 Thank you to Catinka & Dennis for sharing their amazing wedding with us today.