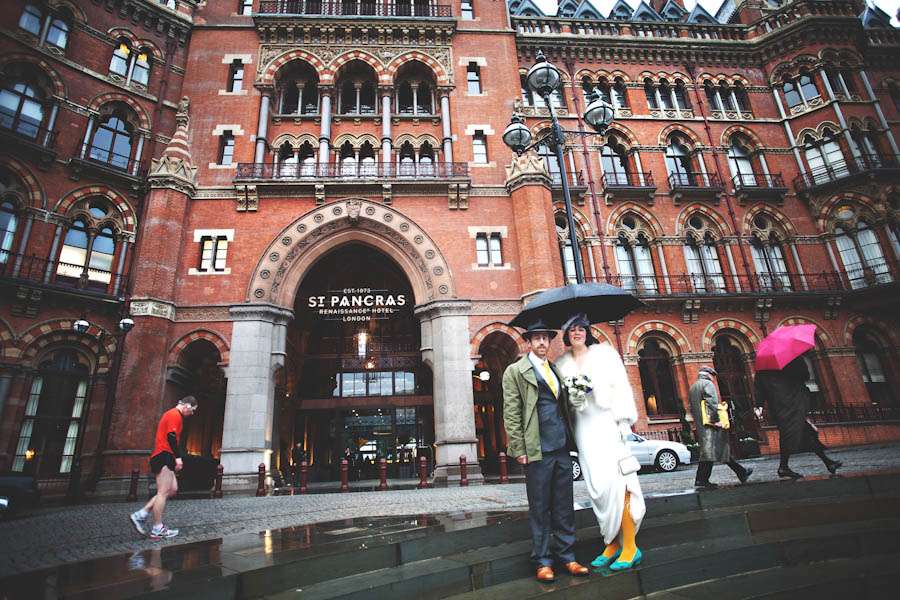 Any bride that rocks yellow tights and teal shoes on her wedding day is instantly awesome. Are we in agreement?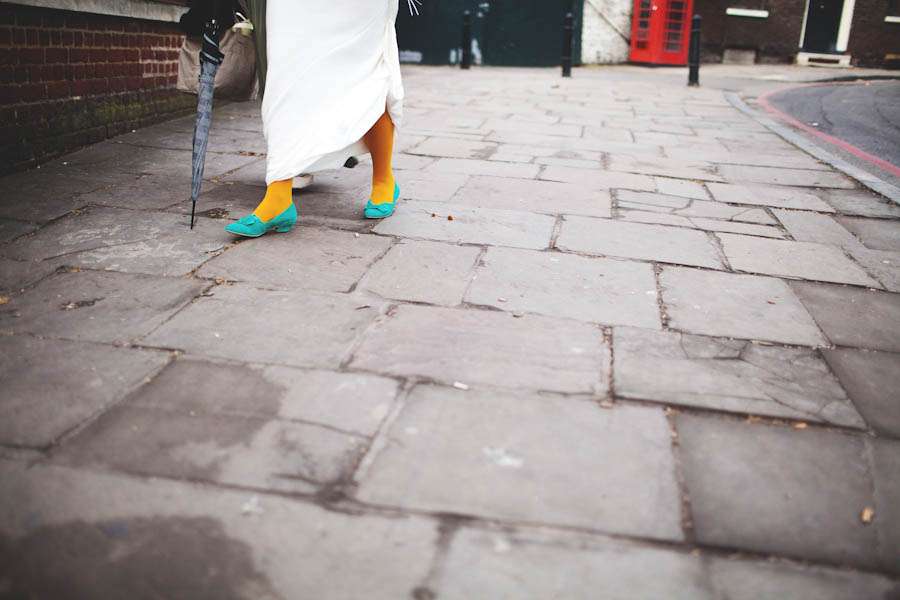 Annick & Robert's London wedding was planned in just 6 weeks. The ceremony took place at Sutton House, and after an emotional service the couple walked to London Fields for a hotdog lunch and some portraits. "On the way we met a friend who was coming to the evening event," Annick told me. "It was a wonderful walk to really reflect on the day and our personal journey. We use to live near London Fields so the walk had real emotional significance to us."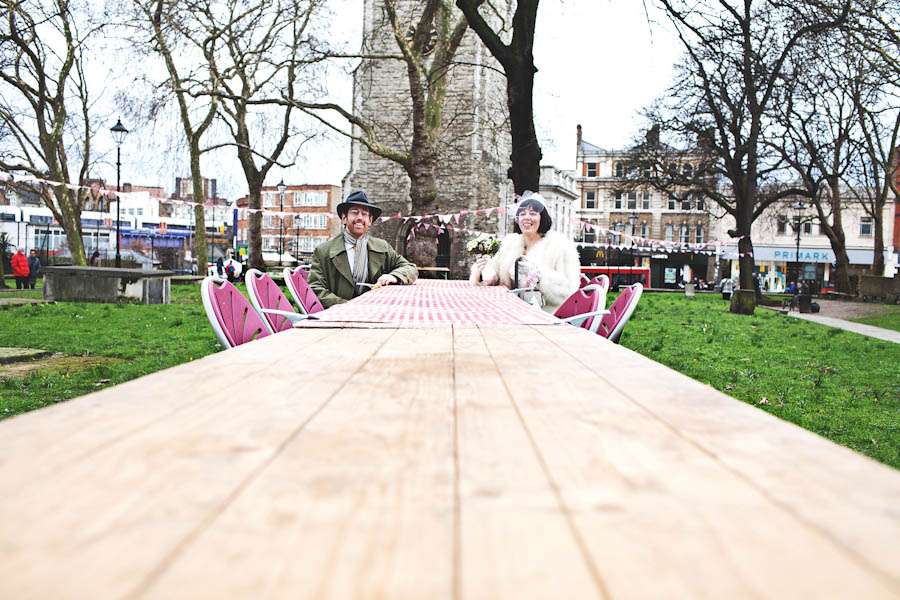 After the photos, including a few outside the St Pancras Hotel where the couple were spending that night, they headed to Smithy's Wine Bar in Kings Cross where they met back up with their guests. "Smithy's was a cozy place for our winter evening wedding," the bride continued. "It has two spaces within it which was perfect for what we needed – one for talking and one for music. It was great to have a live jazz band to entertain our guests."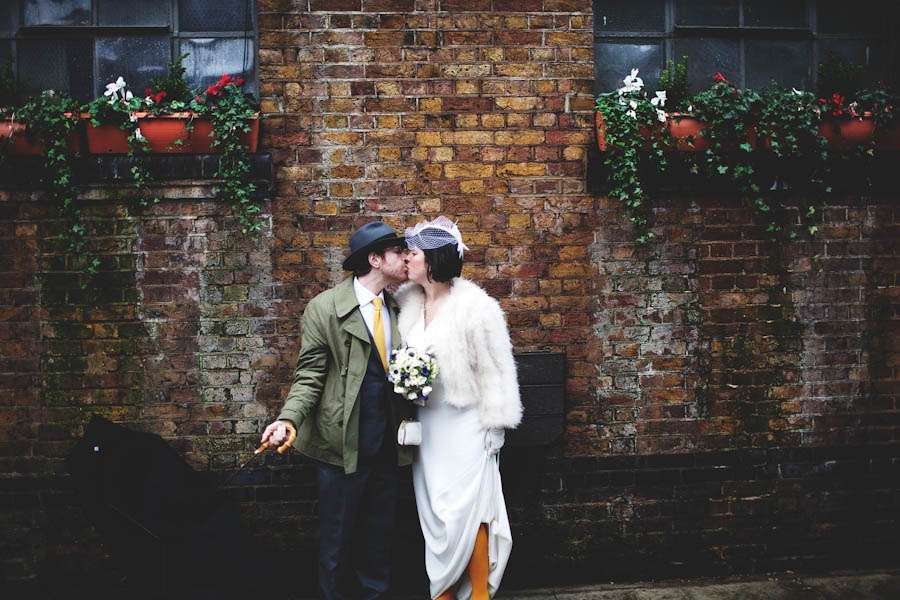 "We didn't really have a theme apart from slightly retro and wanted to have fun," the bride concluded. "We wanted people to be relaxed and for our day to be easy for all which is why we did it in London. We were also able to show our out of town guests places in London that we enjoy."
So fab! As a side note I have to say that Annick's vintage feather jacket from Charlotte Casadejus is just divine! I actually know Charlotte very well myself and I've visited her fab studio a number of times. I always lusted after that jacket (and put it on and pranced around!) and so it's really exciting to me to see the bride who finally bought it!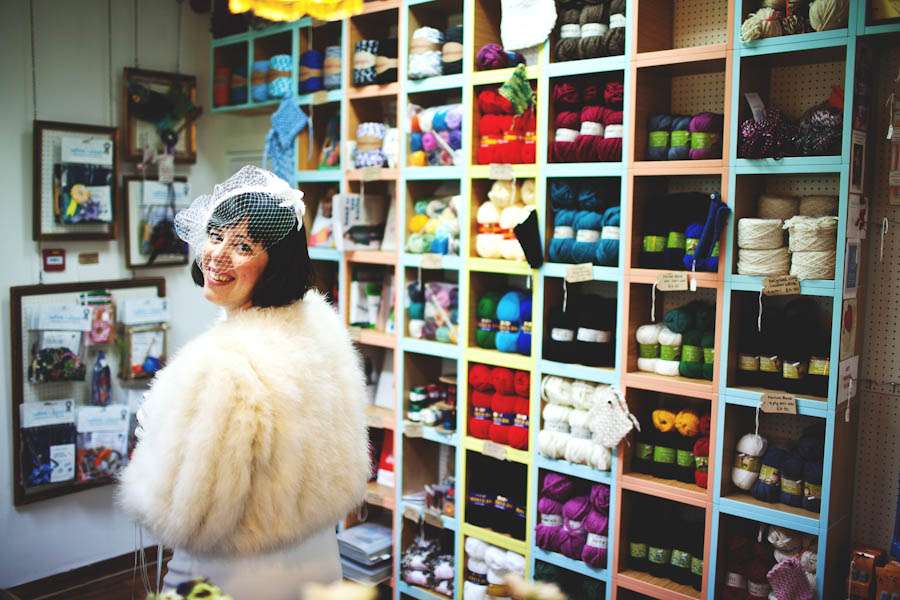 Thank you to Annick & Robert and their photographer Marshal Gray for sharing this wedding with us today.