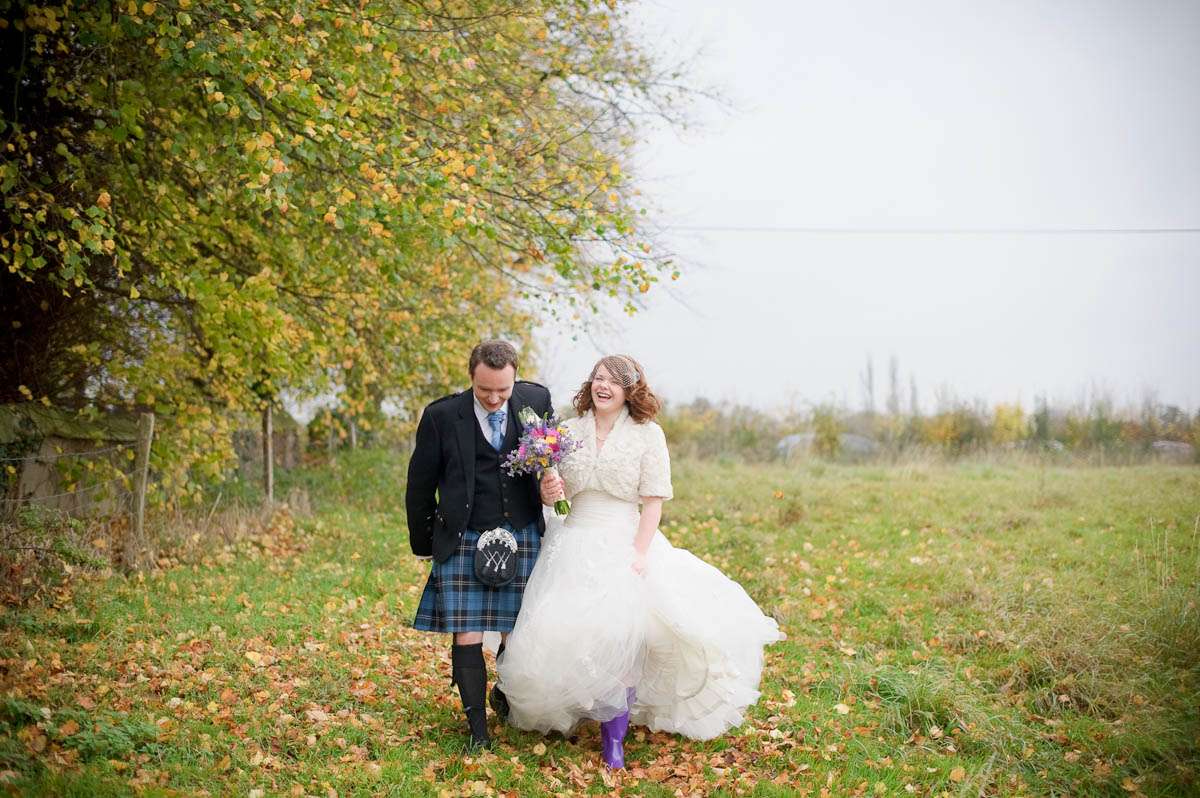 Paul & Hayley planned their wedding in just four months! They were engaged in July and wanted a winter wedding but the didn't want to have to wait a whole year…so a speedy engagement it was! They were married in November at Vauxhall Farm in Suffolk.
"We decided that we wanted to decorate the reception ourselves and bring in caterers so Vauxhall Farm was perfect, " Hayley told me. "It was essentially a big empty barn in the middle of some fields! Our thoughts for the venue styling was lots of colour and lots and lots of fairy lights!! We found lots of vases and lanterns and filled them with fairy lights and strung more lights across the ceiling as well. Our table names were pubs that we love. So we painted the inside of photo frames with chalkboard paint and wrote the names on there, we then gave our guests chalk so that they could wipe off the table name and have some fun!! Someone said that our tables looked like children's party!"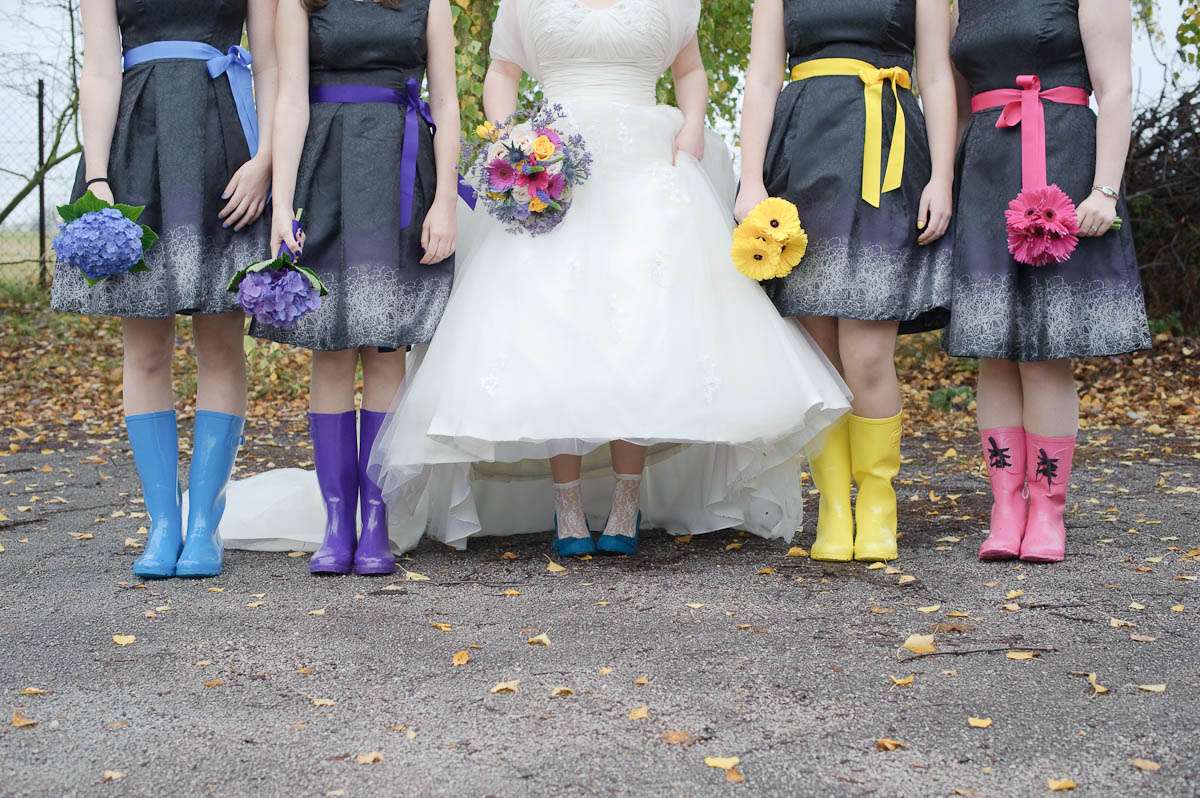 The couple were lucky enough to have loads of talented friends to call upon to help them with various parts of their wedding. "The band at the church was made up of very talented friends," Hayley continued. "Paul's friend Dave Webster is a professional musician so he sang whilst we signed the register, which was beautiful. A friend of my parents made us a 3 tired Carrot cake, with dinosaurs on top! It was so yummy. Another friend did the flowers for us. I wanted a wild, small posy with a mixture of the flowers that my bridesmaids had in theirs (each bridesmaid had a different bouquet to match their outfit!) Our DJ was an old family friend, who actually also did the disco at my parent's wedding 29 years ago. He was great, the dance floor was literally packed all night!"
Even their amazing wedding photographers o&c Photography, we're friends of the bride beforehand. "I've known Charis for years and the o&c Photography blog has always been a guilty pleasure of mine. I always knew that if I ever got married I'd want these guys to capture the day. So when we got engaged before anything was booked we checked their availability! We couldn't of asked for more perfect photos, they capture our amazing day perfectly. We had so much fun climbing over stiles and running in fields, it didn't really feel like we were having our pictures taken. They also appear to have spoken to lots people during the day, as so many of our guests have mentioned how lovely they are."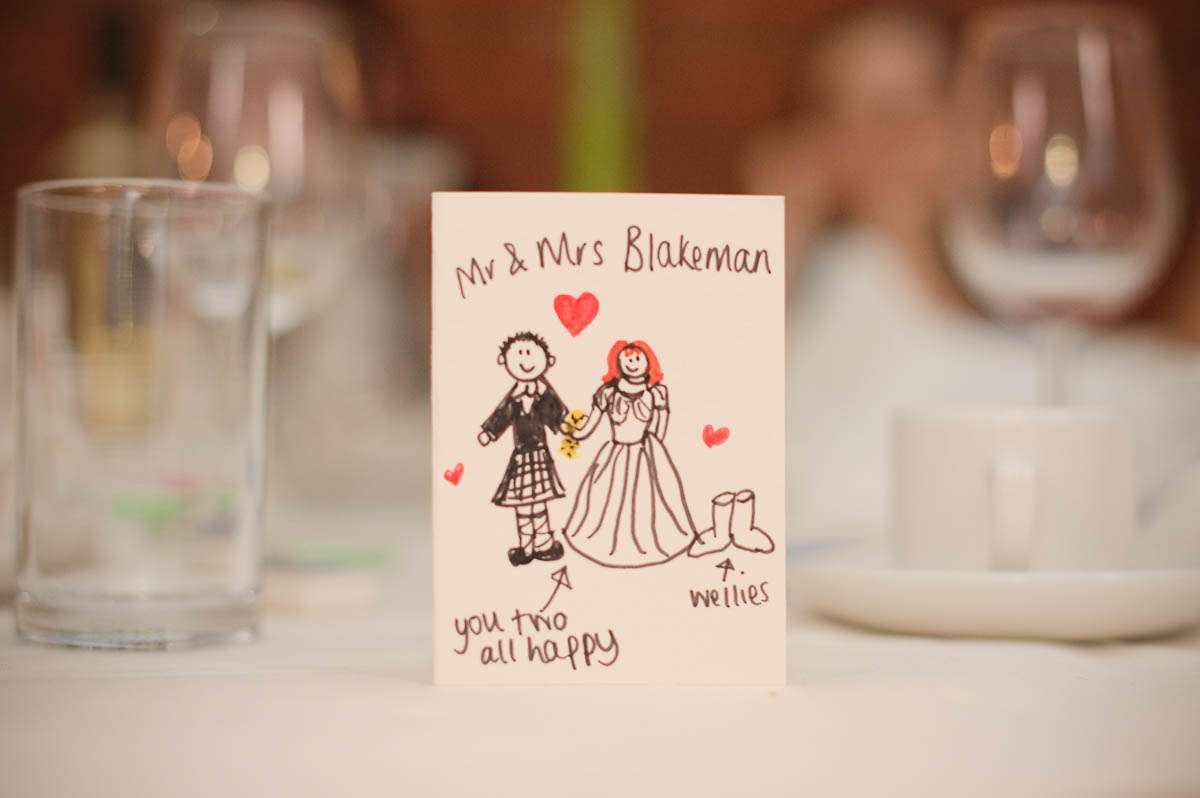 "We were so blessed by people's generosity, from giving time to help decorate and make invites, to putting up guests, doing flowers, cake etc. We had a lot of fun making and preparing so much ourselves, it made the day so much more personal. One of my favourite bits was our table plan. We painted a board in chalk board paint and then stuck pegs on it; which held a piece of card with the names of those at the table. It looked really cool! We also asked women to consider wearing hats of fascinators. I LOVE it when I see people wearing them at weddings and therefore wanted lots of people to be wearing them at ours. I think there were only a handful of people that didn't wear anything in their hair in the end, it made me very happy!"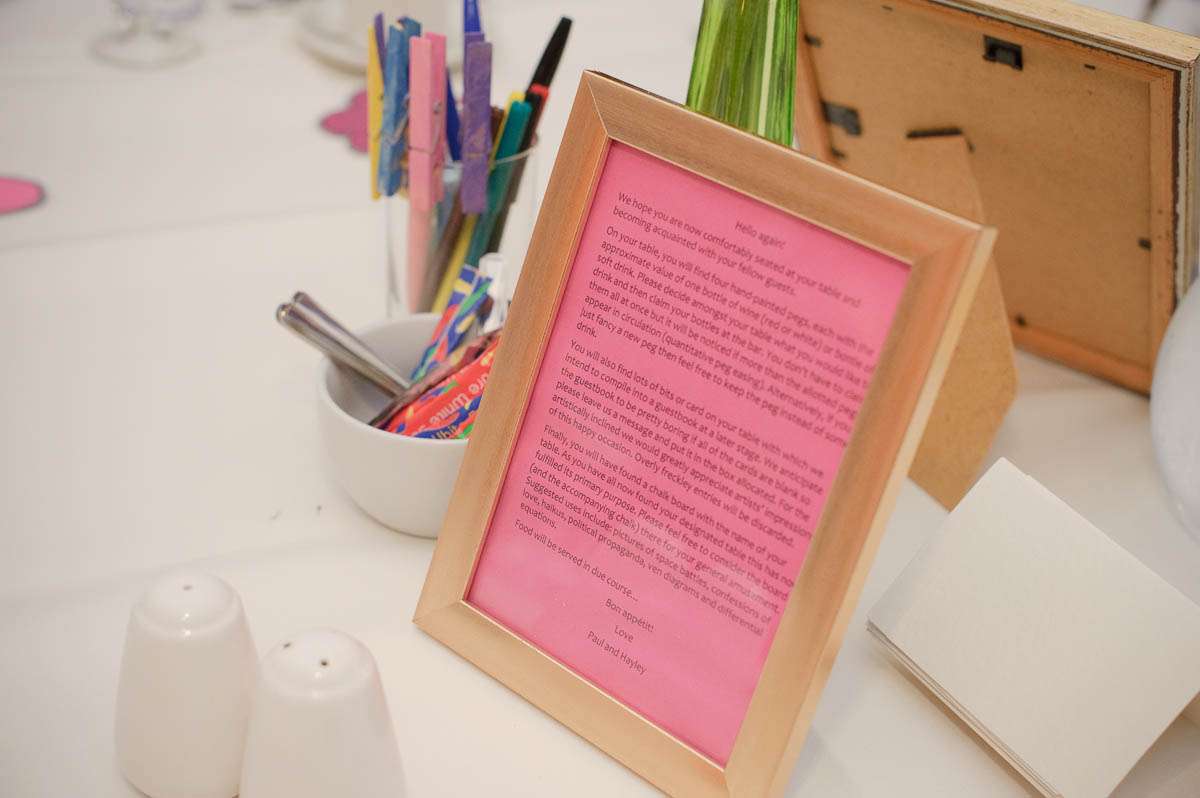 "If you've got the time and energy, do as much as you can yourself!" Hayley concluded. "One fun idea we had was to do with bottles on tables. We've been to so many wedding were everyone on the table likes red wine, but nobody white, or nobody is drinking the soft drinks, but they're still there! So we decided to paint pegs, and use it as bottle currency! Each table had 5 pegs which they could swap for any bottle during the night. People loved it, and it also got people talking on tables were they might not have known each other."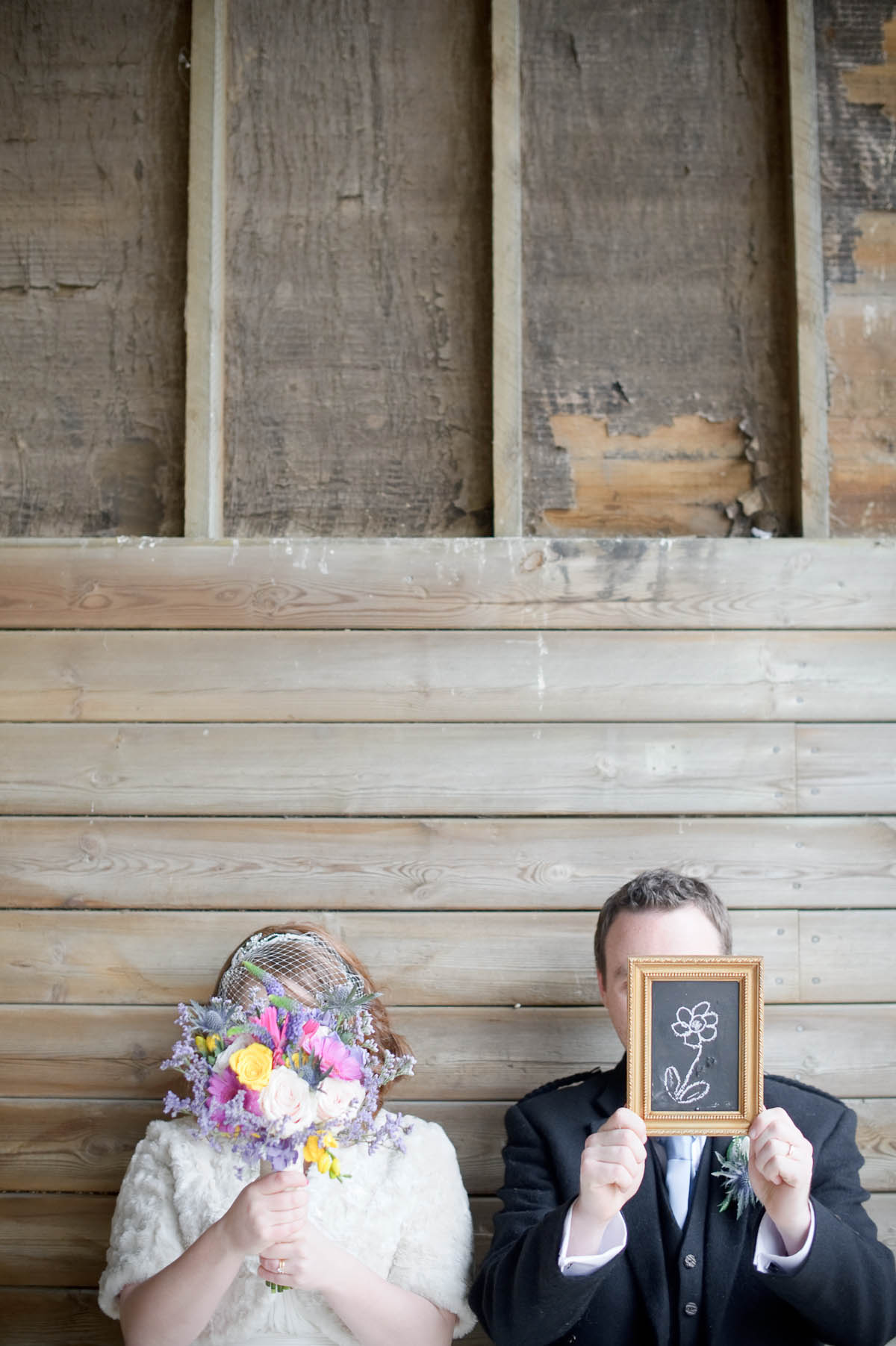 Thank you so much so Hayley & Paul and their photographers o&c Photography for sharing their fun wedding with us today!
Supporting Cast:
Photography Credit: o&c Photography
Ceremony Venue: St Peters Church, Copdock
Reception Venue: Vauxhall Farm
Bride's Dress: Maggie Sottero
Bride's Shrug: Coast
Bride's Shoes: Next
Bride's Socks: Jonathon Aston via mytights.com
Bride's Headpiece: DIY
Groom's Outfit: McCall's
Bridesmaid's Dresses: Pepperberry at Bravissimo
Bridesmaid's Jewellery: Betty Thread (friend)
Cake: DIY
Flowers: DIY
Stationery: DIY