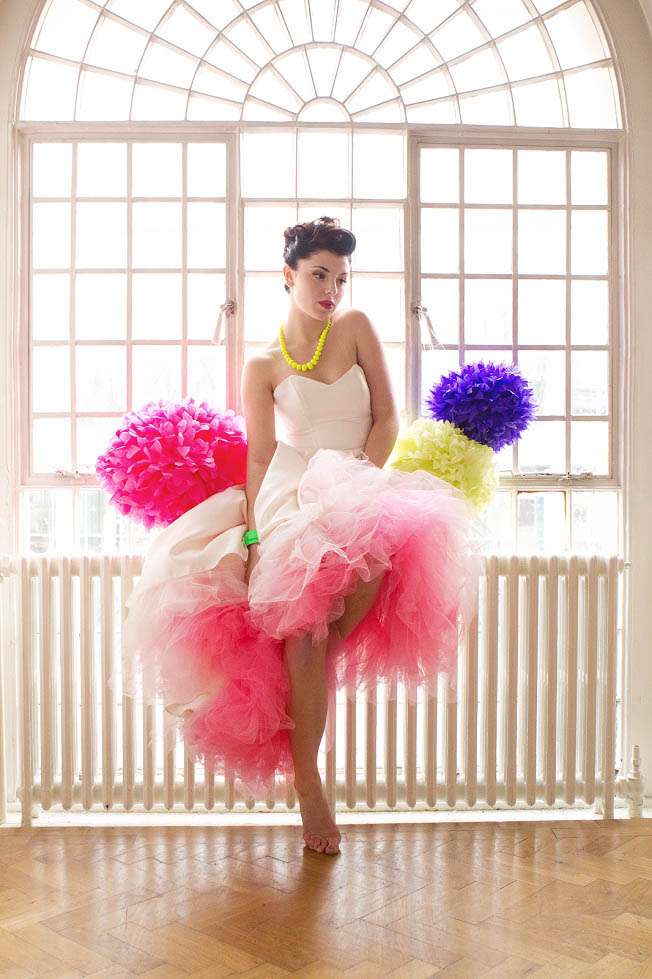 When wedding blogger and stylist Sonia of Want that Wedding send me this neon inspiration shoot I fell in love immediately. I'm a bit of a colour fiend (no duh!) and neon is a trend that I'm love love loving on the high street right now. I'm super excited to see it filter down into bridal styling and I'd love to see some real Rock n Roll Brides rocking out this look on their wedding days. What do you think?
The shoot took place at the beautiful One Marylebone, London. Their bright white 'galleries' room made the perfect backdrop for the shoot. The white setting really makes the neon accents pop!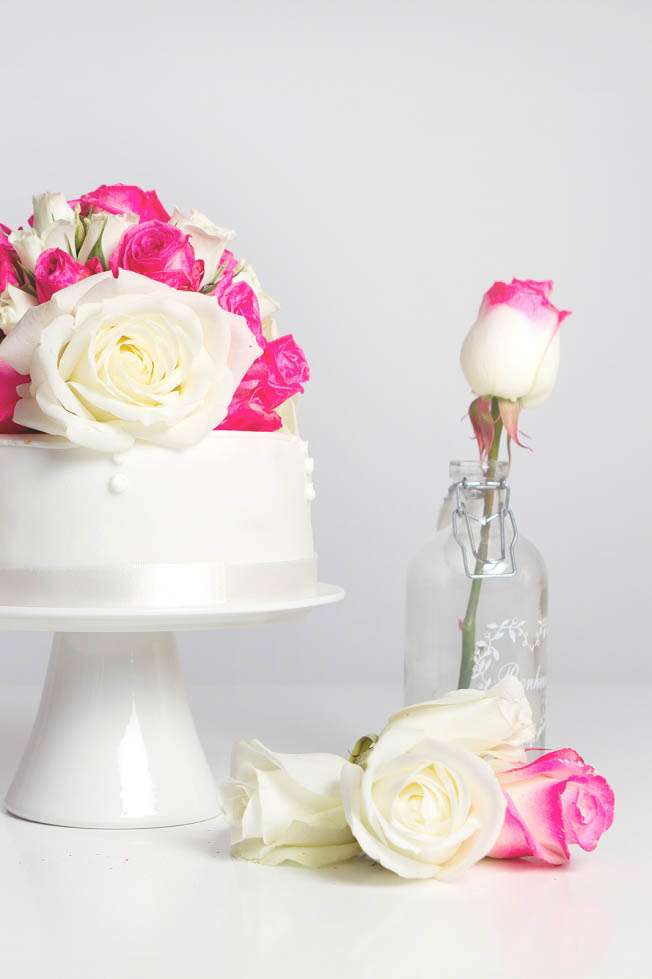 "The inspiration for this shoot came about during a brainstorming session with Kat Hill of Kat Hill Fotographie," Sonia explained. "We were discussing various themes for a shoot when this idea just suddenly popped out 'how about a 50s shoot with an 80s twist?' I'm not even sure who said it first but we both fell in love with the idea."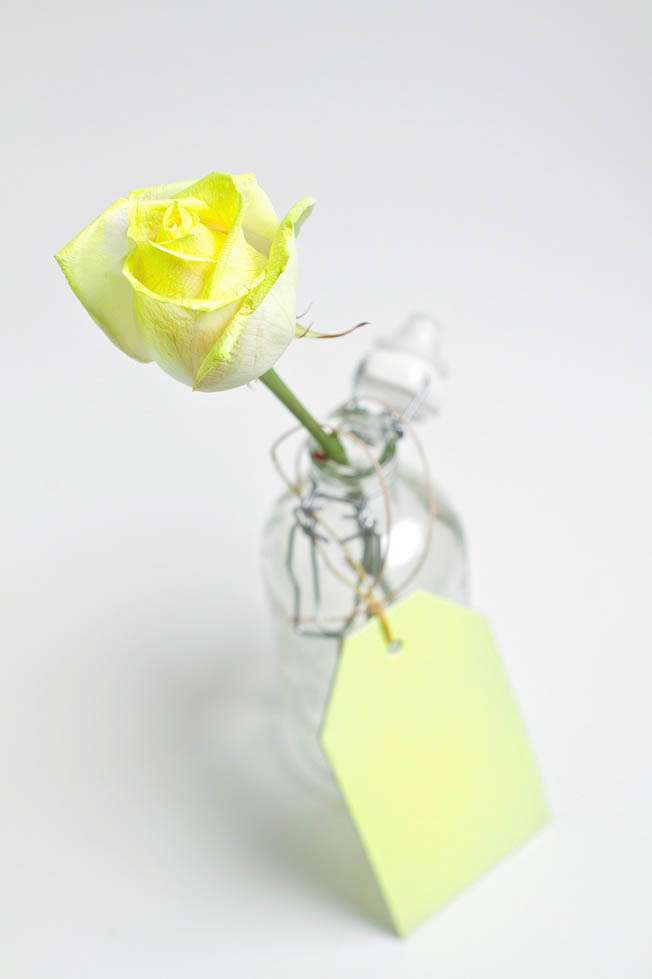 "During my research that followed I became utterly captivated with a neon wedding shoot and I just knew I wanted to incorporate neon bursts of colour. I love the near total whiteness with the pops of bright colours and neon, it's really edgy and cool and it's a pretty way to incorporate this 'in your face' colour palette into your wedding day."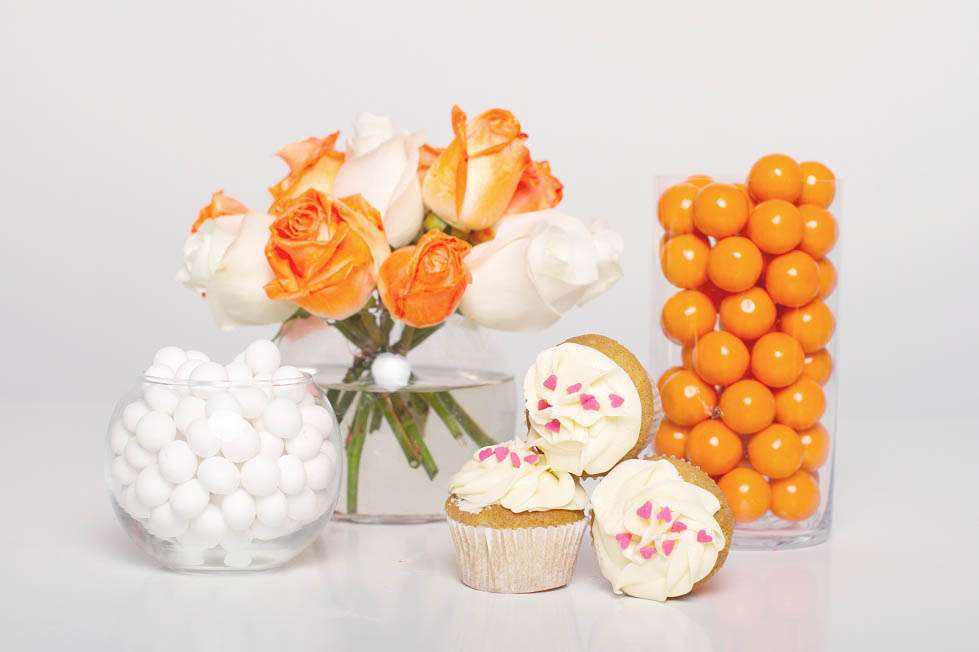 "I wanted to create a cute candy cake station. I thought it'd look adorable to display yummy treats with bold pops of colour and neon detailing. It's easy to order neon food colouring and neon sprinkles off the net. I ordered a few neon knick knacks to get into the creative flow and I particularly adore the LOVE sign, it's so retro and cute!"
"The wedding bouquet is a statement piece, pretty and bold with the neon edges on the rose petals. It's a nod to the dip dye trend and is an incredibly easy thing to recreate. The cake was purchased from good ole' M & S and was decorated with some of the dipped rose heads. All you need is a can of neon spray paint!!"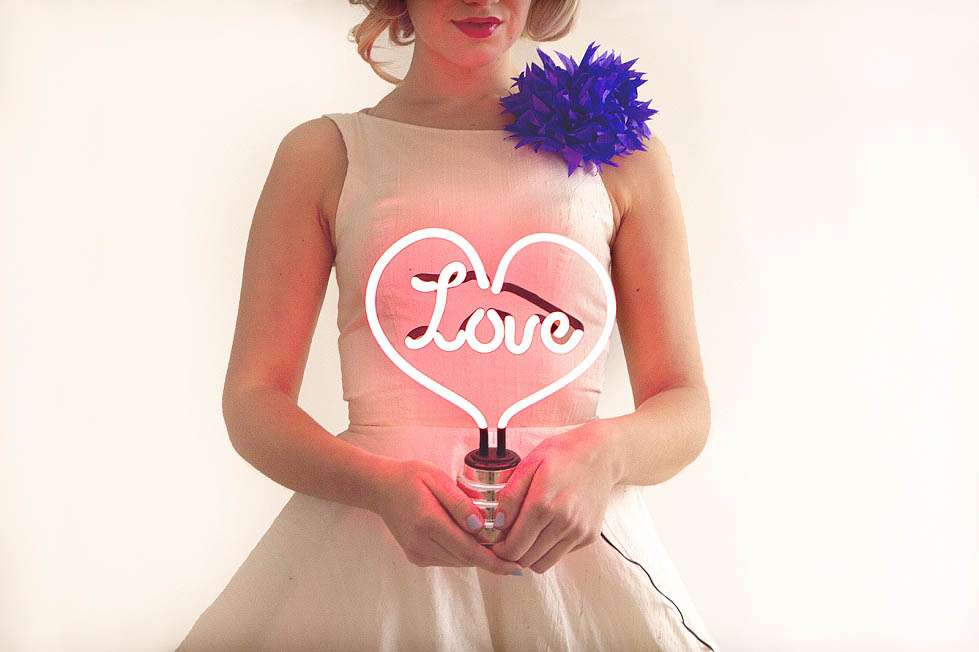 "I also love that the bright make-up, 50s hairstyle and accessories, neon beads, cuff and earrings plus the beautiful 50s wedding dresses with brightly coloured underskirts pull the whole look together. It shows what you bridestobe can achieve if you put your minds to it! Who says neon can't be used in your wedding?"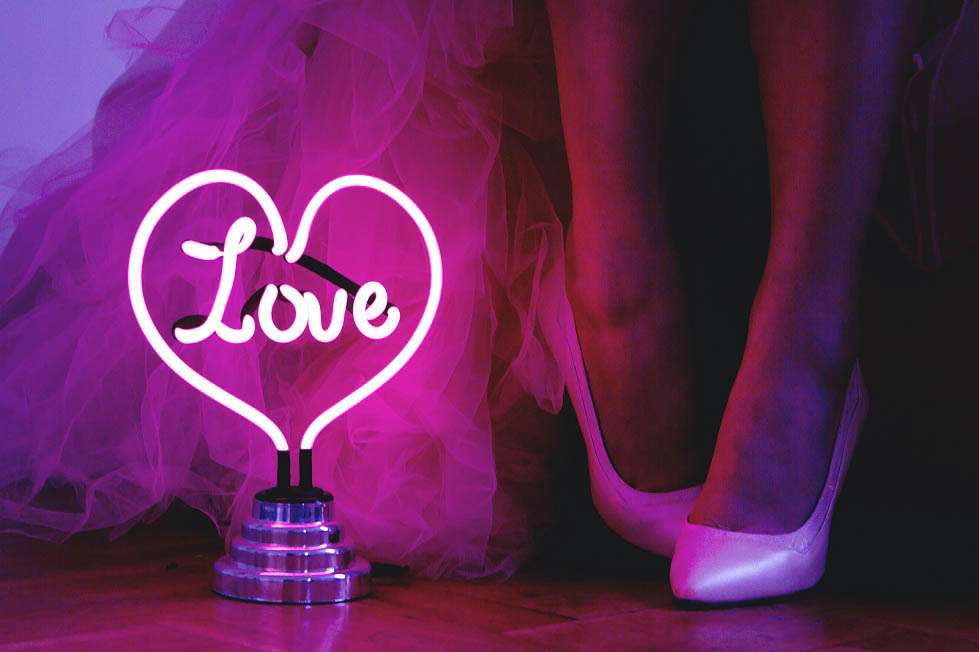 Thank you to Sonia, Kat and the whole team for sharing this shoot with us today.
Supporting Cast:
Photography Credit: Kat Hill Fotographie
Assistant Photographer: Cristina Rossi
Styling: Sonia of Want that Wedding
Assistant Stylist: Home Grown Bride
Venue: One Marylebone, London
Dresses: Kitty & Dulcie & Oh My Honey
Hair Accessories: Kelly Spence Bridal Accessories
Shoes: Rachel Simpson & Paradox 
Hair: Jo at Lovehair
Make Up: Gemma Sutton
Flowers: Jamie
Furniture: Velvet Living
Cupcakes: French Made
Macaroons: Bobo
Pom Poms: Paper Poms UK
Cake: Marks & Spencer