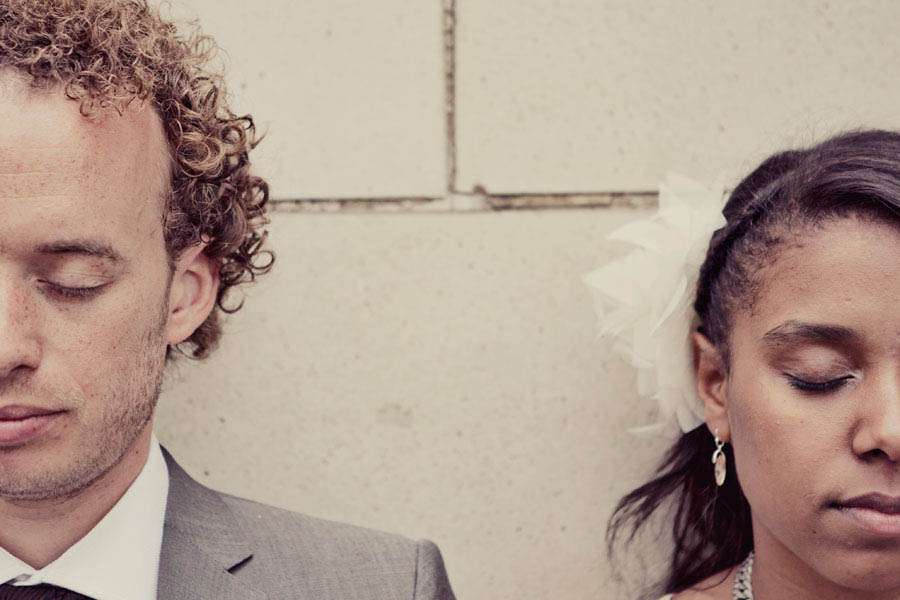 Ney & Phil's DIY wedding was loosely based around the theme of a books and libraries.
"We wanted a literary theme and thought using vintage books as invites would be a lovely idea," Ney told me. "We met at University studying English Literature and just love books, in particular old Penguin classics. We found some companies that can make them for you, but they're expensive so we decided to do them ourselves."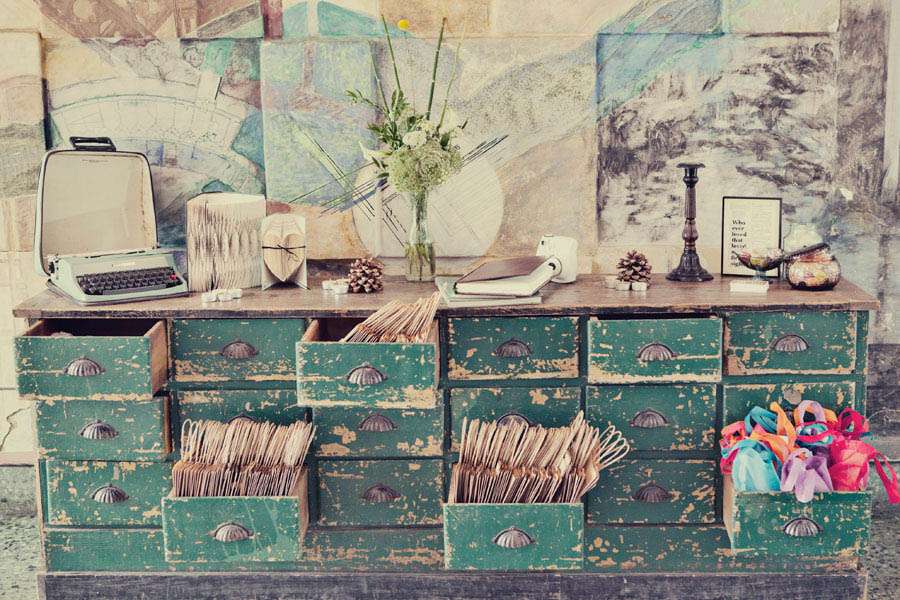 "We spent weeks to-ing and fro-ing all the vintage bookstores on Charing Cross Road (they do great bargain deals like hardback books for a pound).  I sourced a template for library card sleeves online, used an embossed gold paper to make them and then slotted our wedding invites inside to complete the book.  As much as possible, we tied our book choices to our guests' interests, e.g. a Portuguese travel guide for my Mum, classic English poems for friends who studied literature with us, and a Guide to British Birds for Phil's old-charmer Dad.  I love the idea that the invites had a life after the wedding, and it's great knowing that they're sitting on our friends' bookshelves as part of their collection."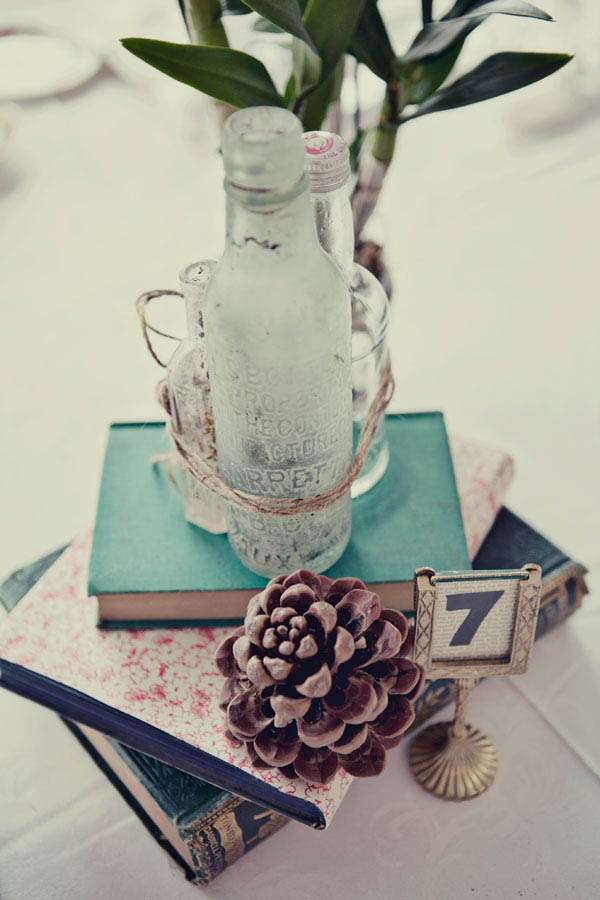 "I used websites like Rock n Roll Bride and many, many (OK, hundreds of) wedding blogs for ideas and inspiration.  We have quite a taste for old vintage things and are constantly rummaging around in markets so used these trips for inspiration on how to display things or what to buy.  Things like the idea of covering books with vintage-style wrapping paper for the centrepieces we got from passing an antique shop in Chelsea, for example."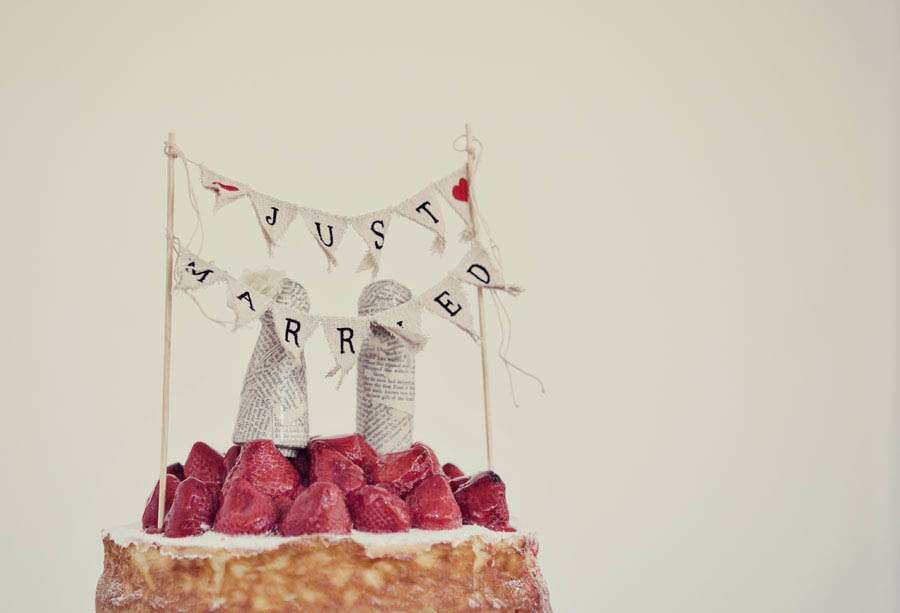 It was also really important to the couple to incorporate their different heritages and cultures and so the second part of their wedding theme was based around this. "Throughout the day, we tried to make sure that the wedding was representative of our families' cultures," the bride continued.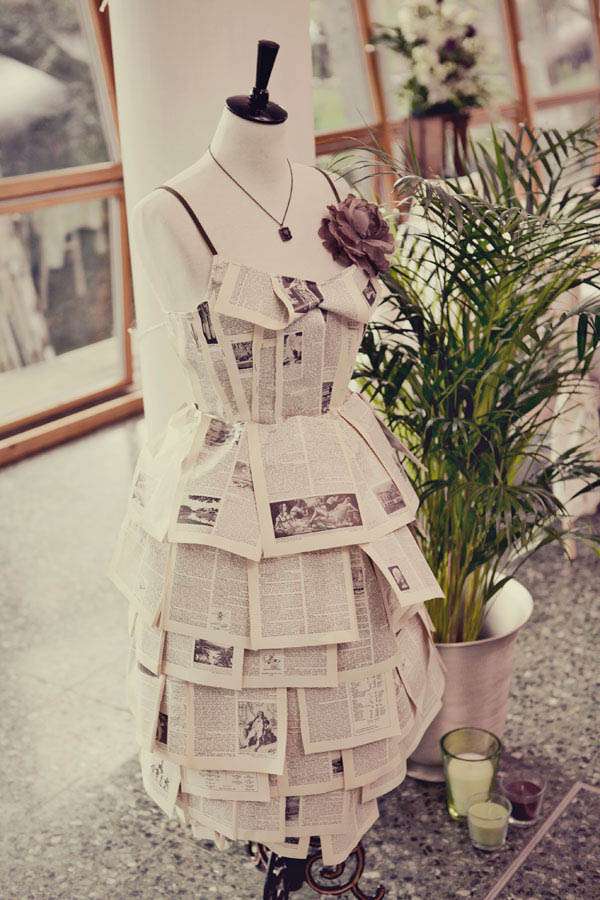 "Phil's got an English/Australian background – hence we started the day with afternoon tea, but made sure there were little ethnic touches (like Portuguese custard tarts on the cake stands).  As for my side, the Angolan culture is very celebratory – we make lots of noise, eat lots of food and dance like crazy, so we ended the night with a great big knees-up."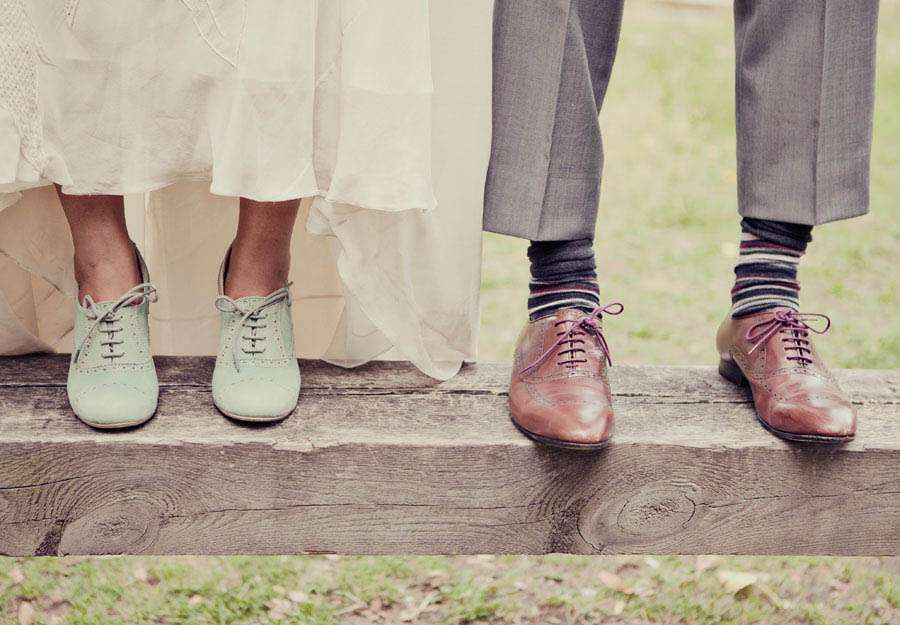 "One of our favourite moments on the day was after the first song (Jamie Lidell's Another Day).  As soon as it finished, my Mum made the DJ play an old Brazilian love song we'd never heard before.  Our bemusement turned to wonder as she led my entire family – almost 50 of them! – in a serenade en masse as we danced the, er, second first dance.  What a wonderful memory!  Also memorable was my lovely husband taking secret Portuguese lessons for his wedding speech.  The family went wild!"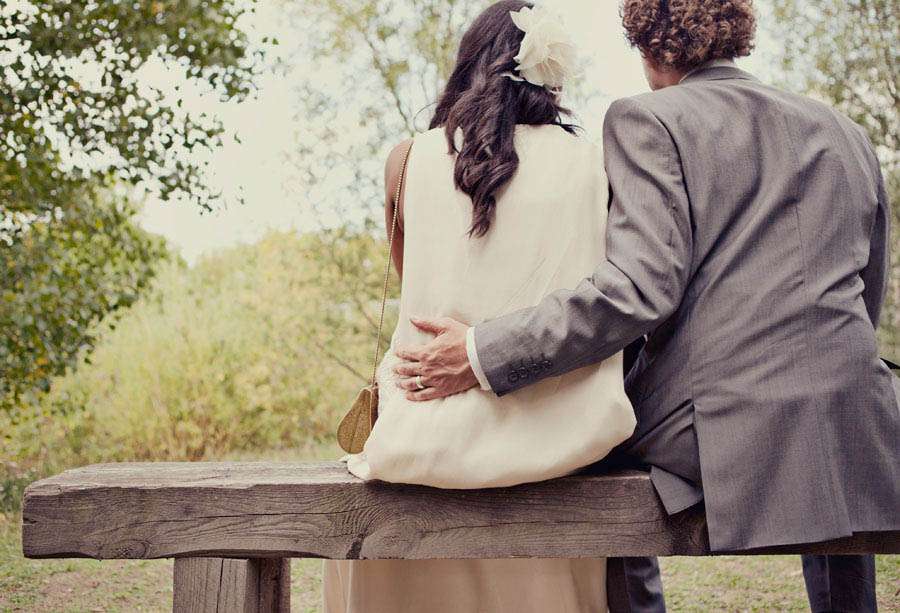 Beautiful! Thank you to Ney & Phil and their photographer Lisa for sharing these.
Photography Credit: Lisa Jane Photography
Ceremony Venue: Islington Town Hall, Council Chamber
Reception Venue: Ecology Pavilion, Mile End
Bride's Dress: Akira at Brown's Bride
Bride's Shoes: Office
Bride's Headpiece: Fascinate Me on Etsy
Bride's Jewellery: Dannijo (necklace) Swarovski Crystalized (earrings)
Groom's Outfit: Ozwald Boateng
Cake: Ottolenghi
Flowers: DIY