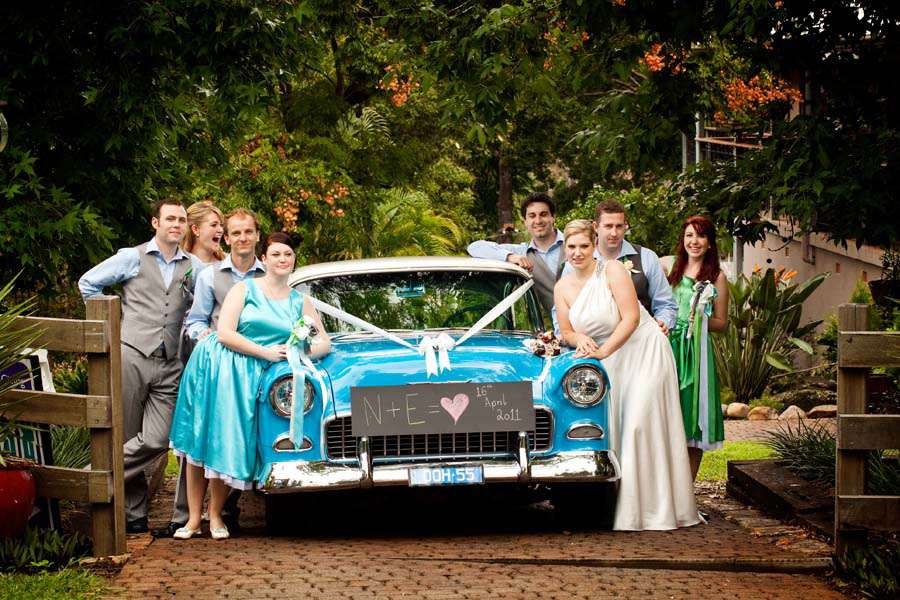 The garden wedding of Emma & Nigel was held at the groom's parents house in Brisbane.
Emma explained, "The wedding was a mammoth team effort for about a week before the big day with people flying in from all over the place, gardening, weeding, cooking, shaving, marking and reporting (I'm a teacher getting married the day after the school term finished!) Somehow I still managed to sneak in a quiet moment with my bridesmaids to watch Dirty Dancing the night before and eat copious amounts of fish and chips and marshmallows."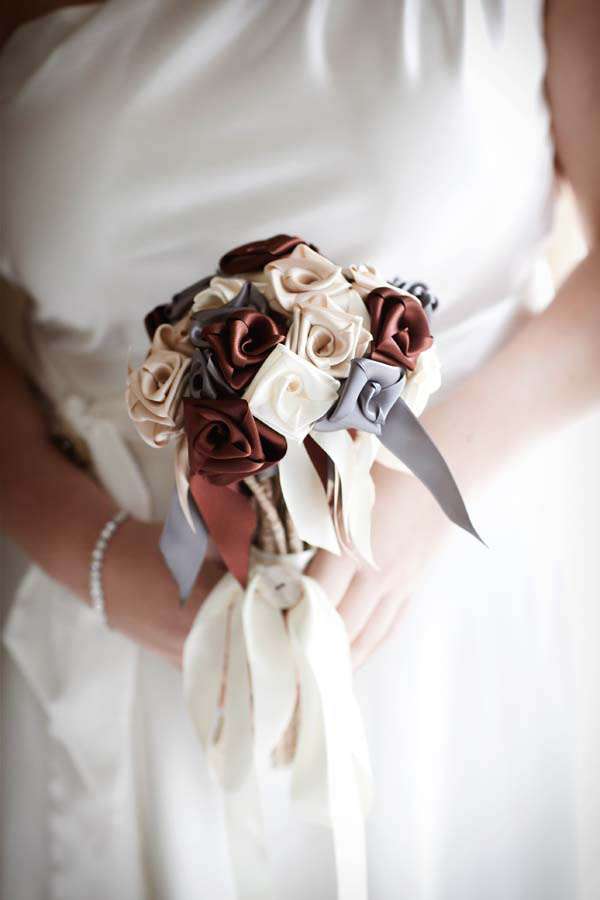 "We began doing things the conventional way, keeping things under wraps until we had things booked in and then we went and told the parents and families," the bride continued. "In my quest to do things conventionally I endured a Wedding Expo. I took one of my bridesmaids along and was ignored by so many of the exhibitors there that I began to feel like I obviously didn't scream 'bride' to them. After this experience, I felt like utter crap, until I realised that I didn't like what they were selling anyway, and that my opinion of them was probably written all over my face."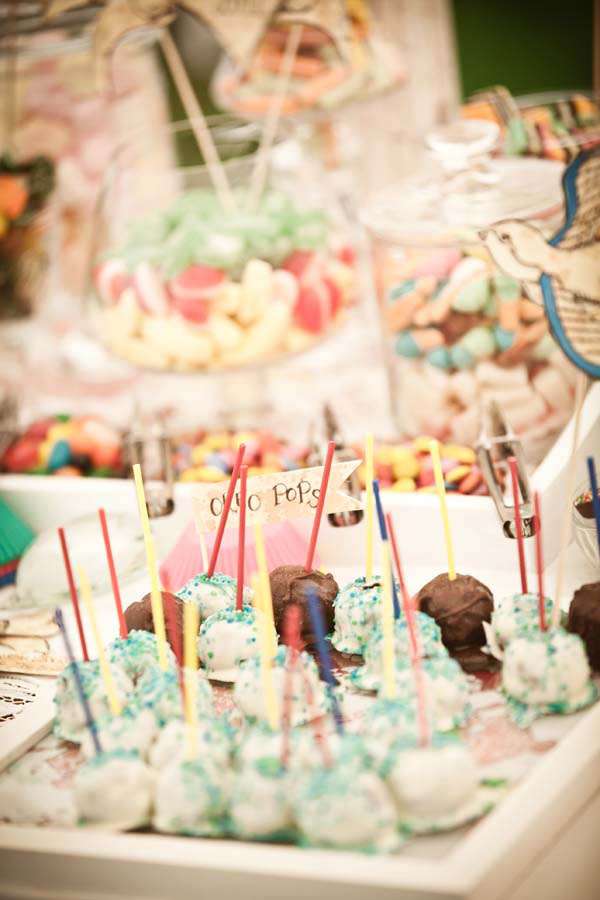 "Basically so I didn't have to go alone to more dress shops and be ignored because I wasn't with an entourage of giggling women or a mum, I turned to the blogosphere and up popped Rock n Roll Bride. At first I was blown away by the colour featured in these weddings because in the past they always seemed to restrictive in their colour choices – leaving the guests to look like stuck out buck teeth on the palate of the 'wedding', but because finally I realised it was okay for our personalities to shine through and dictate what we wanted."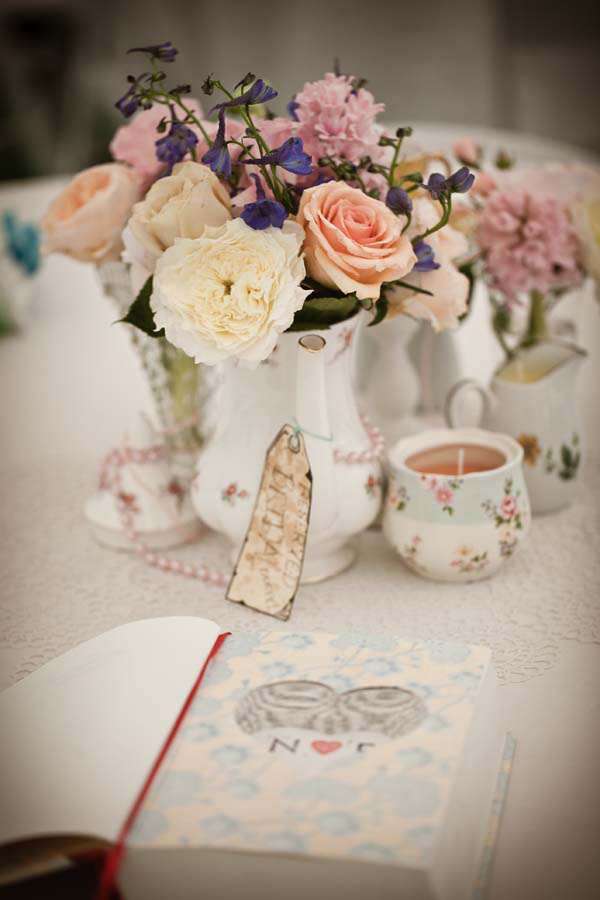 "We wanted a more egalitarian approach, and because our friends and families are so spread out between different towns and countries, we wanted them to meet and blend. This meant no organised seating chart (you don't like that person, just move!), no cutting of a cake and we played yard games straight after the ceremony. It was our aim for everyone to have a drink in hand and be out and about in the garden. We wanted to avoid the really awkward wait between ceremony and reception, so made food and drinks available ASAP and a place for people to sit if they wanted."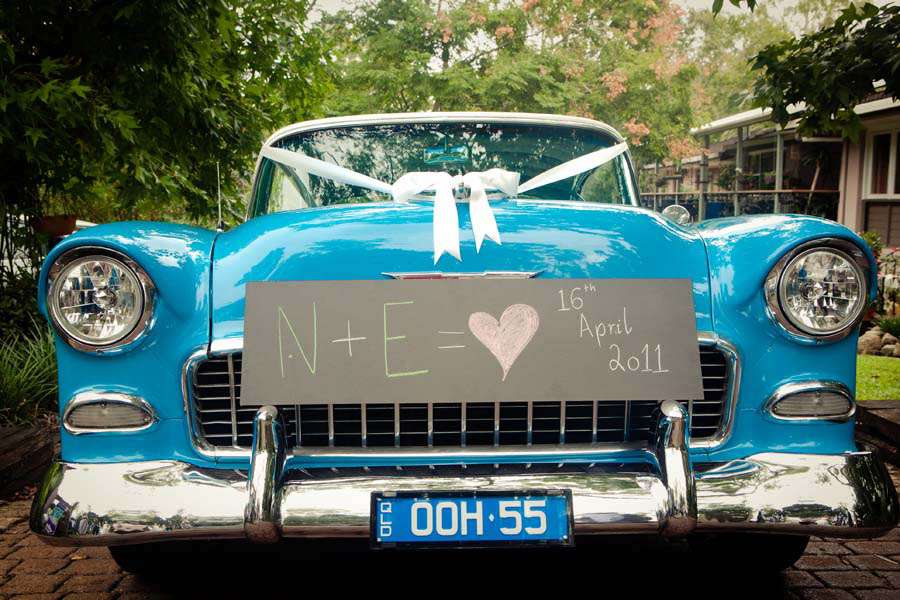 The DIY projects included the candles, making flowers from ribbons, creating string ball and 'book safes', "You name it, I've done it. Making 12 Litres of Sangria in advance? Yep that was me!" Emma laughed.
Beautiful! Thank you so much to Emma & Nigel for sharing their homespun wedding with us today.
Photography Credit: TWK Studio
Venue: Groom's parent's house
Bride's Dress: Nicolangela – 'Angela'
Bride's Shoes: Converse
Bride's Headpiece: Lovisa – Jewellery & Hair Accessories
Groom's Outfit: Studio 196
Bridesmaid's Dresses: DIY
Cake: DIY
Flowers: DIY
DJ: DIY
Photo Booth: Funky Foto Booths