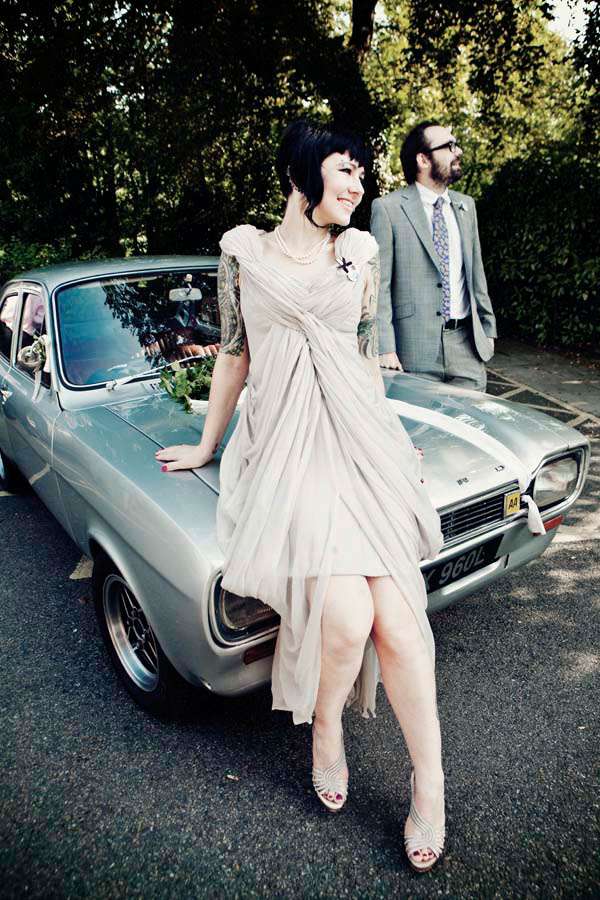 Antonia & Stuart what can I say? You two are clearly waaaay to awesome for me!
The couple were married in Canterbury at Wellington House, followed by a reception at a youth hostel (OK genius idea…) The bride even made her own dress (see didn't I tell you? Too cool for me!)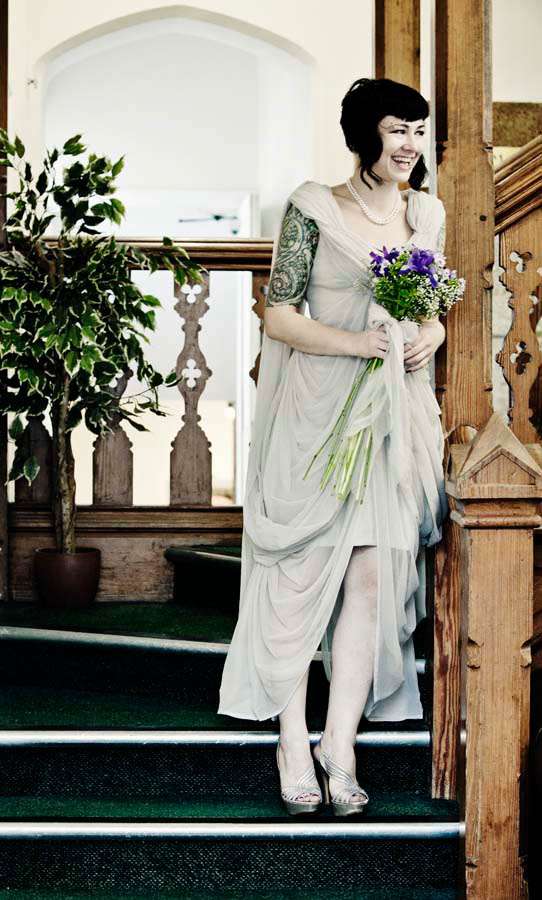 Antonia told me all about their wedding ethos, "We went to a friends wedding that was super-relaxed and very low budget and decided to go down that road as we did not want a commercial wedding that would leave us in debt, and wanted everything on our terms. We were on a tight budget but collected everything we wanted/needed over a long period of time to spread out the cost, managed to get a lot of things for free or very cheap, and made loads of things ourselves. We ended up with no debt or loan."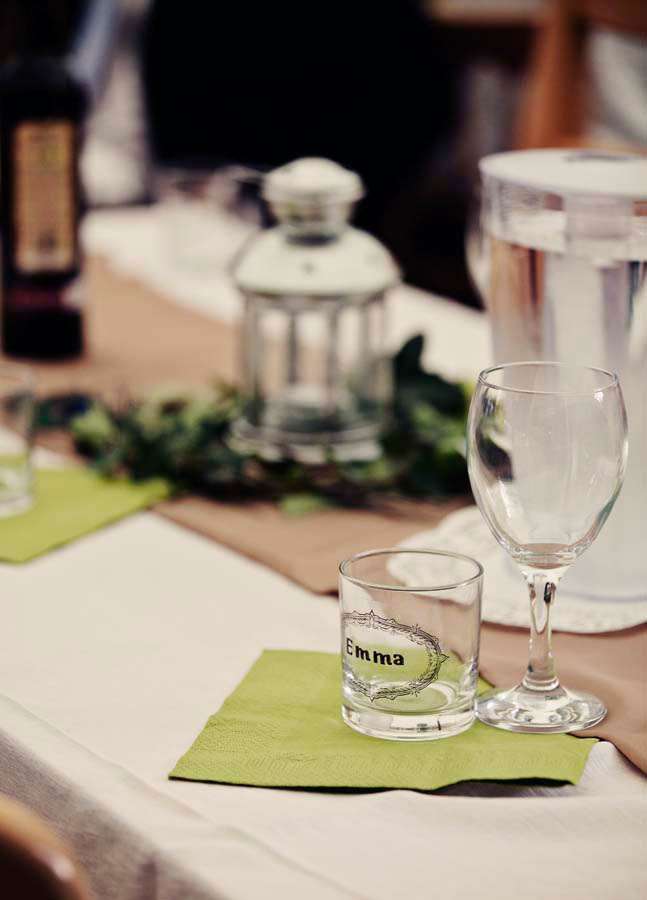 "Everything was decided on by us (long meetings with loads of lists in the pub!). The youth hostel gave us complete freedom, we could do everything how we wanted it (instead of having to use a venues catering/bar etc. like at a hotel)."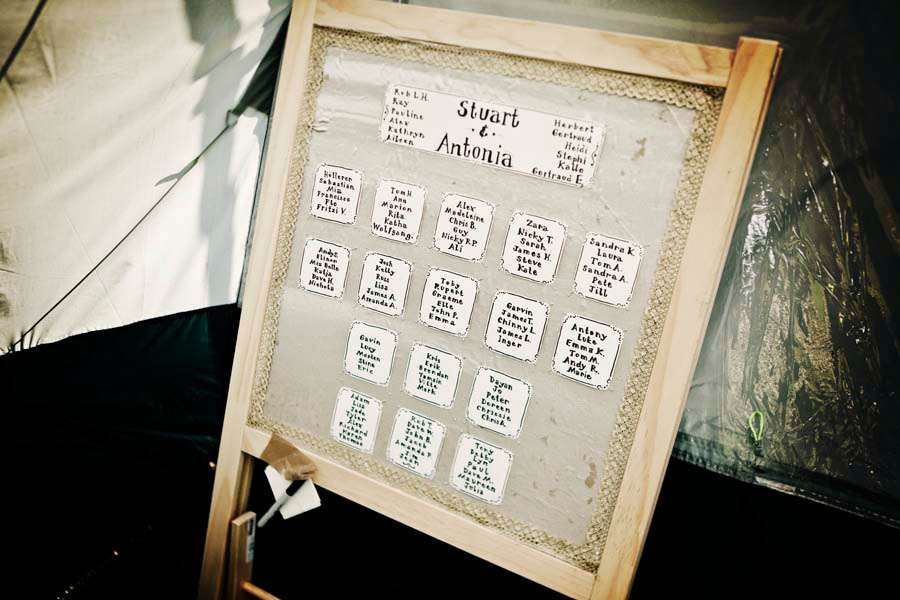 "For our table decorations we got lanterns from ikea and glasses with name-stickers made by us. Also we made badges with our faces on, a wedding dress fabric bow for each guest, and decorated the car with ivy (property of the groom – that promptly broke down after the ceremony!)"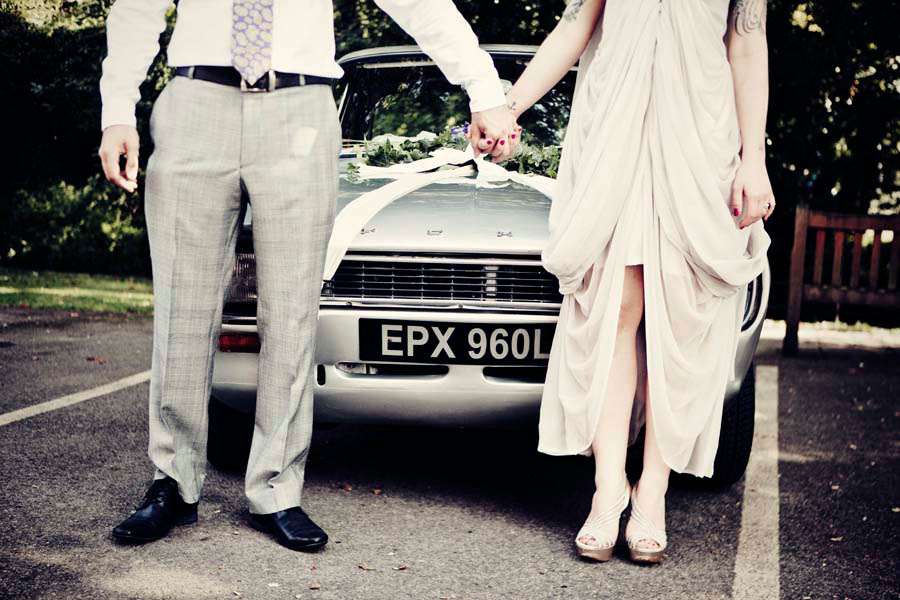 "I would describe our wedding theme as natural – natural colours, recylable decoration. We just wanted to have a massive PARTY with all our friends, and disguise it as a wedding!"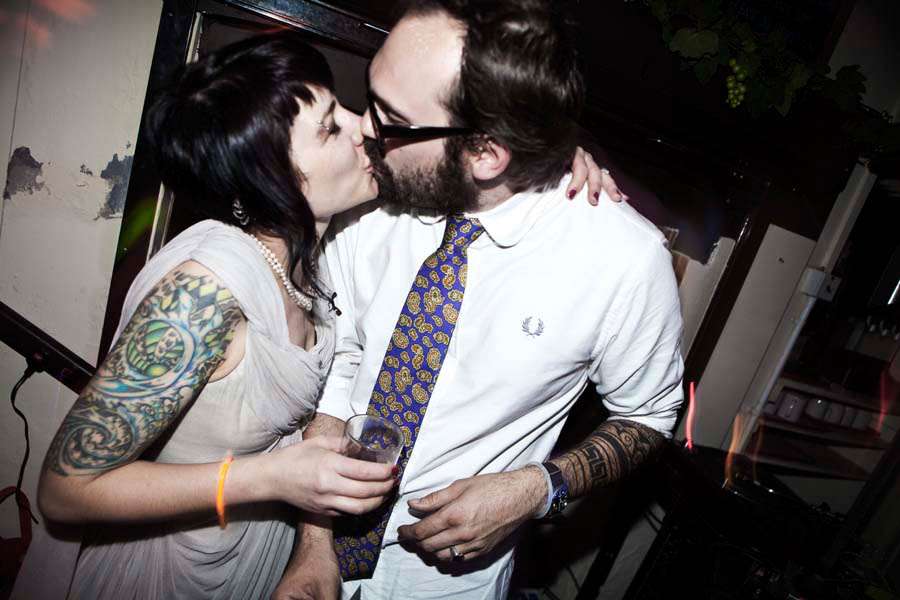 Huge congratulations to Antonia & Stuart and thanks to the couple and their photographer Emma for sharing this today.
Photography Credit: Emma Lucy Photography
Ceremony Venue: Wellington House, Canterbury
Reception Venue: A youth hostel
Bride's Dress: DIY
Bride's Shoes: Dune
Bride's Jewellery: vintage
Groom's Outfit: Racing Green
Rings: Ace of Spades' rings from The Great Frog, Carnaby Street
Bridesmaid's Dresses: Monsoon
Cake: Asda (they had two cakes and they added a photo of the bride on one and the groom on the other!)
Stationery: Designed by the groom, printed through Macaulay Scott Printing
Car: 973 silver MK1 Ford Escort (the groom's)