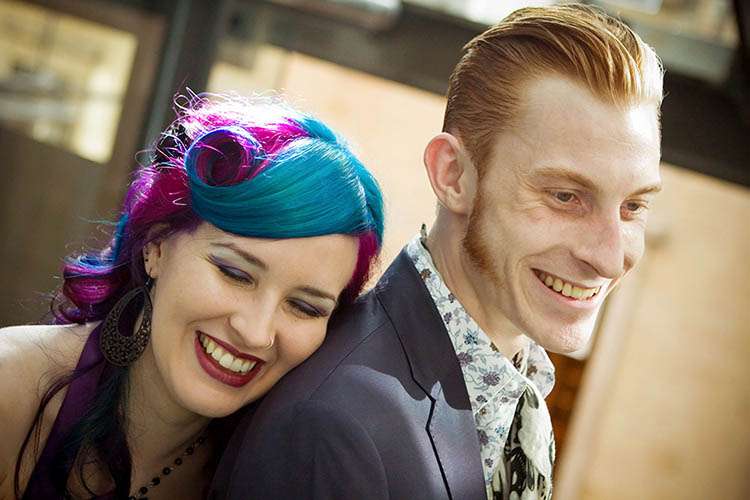 Angie & Adam were married at Manchester Art Gallery, a fitting venue as the bride went to Manchester Metropolitan University to study art where she met her future husband. Angie wore a bespoke purple dress made for her by a friend who works in a theatre wardrobe department (currently with We Will Rock You!) They designed it together so Angie got just what she wanted.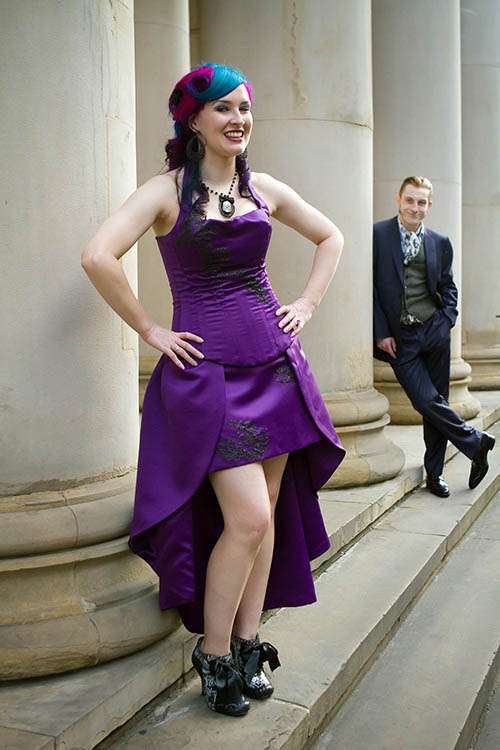 The couple chose not to have bridesmaids or groomsmen. They entered their ceremony together. "We wanted to start as we mean to go on – together," they explained. "We walked down the aisle holding hands and remained holding hands through the service. Also Angie's a bit of a feminist and didn't want to be given away."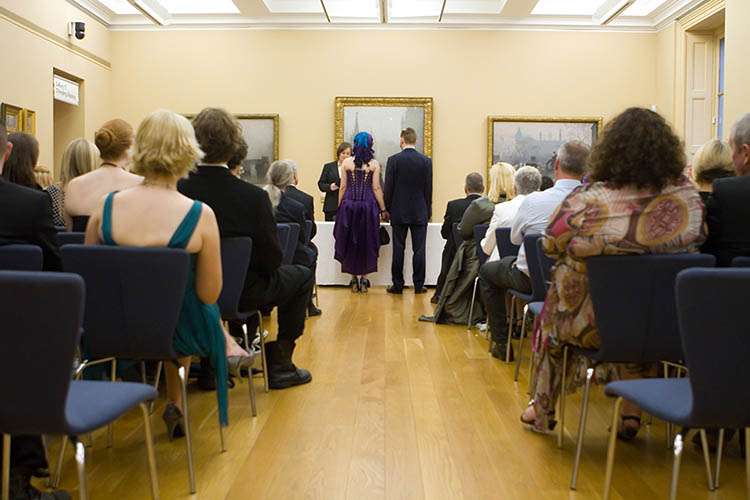 The reception had  Mexican/Day of the Dead Festival theme. They continued, "We wanted a colourful festival feel that would make the day fun for all our guests.  Also, we're both creative people who like to get our hands dirty – so making the decorations was a must for us! Angie's final exhibition for her art degree was also based around Mexican folk art and the day of the dead festival."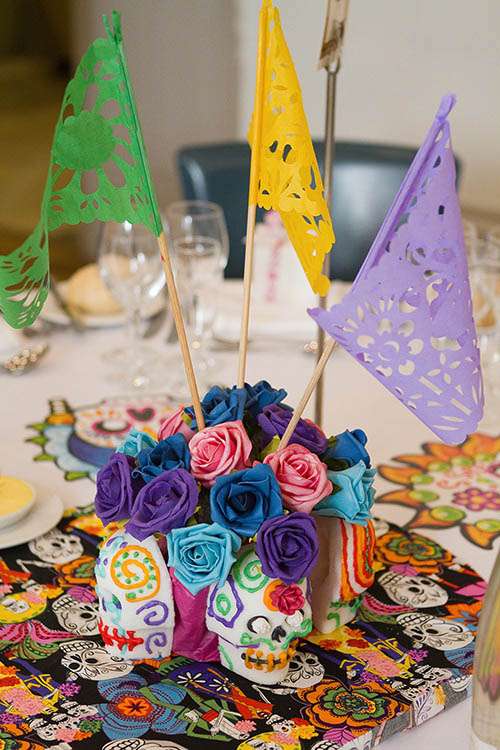 Thank you to Angie & Adam and their photographers Foley Photography for sharing these today.
PS Angie has the best hair I've seen in a loooong time. Agreed?
Photography Credit: Foley Photography
Venue: Manchester Art Gallery
Bride's Dress: DIY
Bride's Shoes: Irregular Choice
Bride's Necklace: Kasket Kustoms
Groom's Outfit: Timothy Everest for Marks and Spencer
Groom's Shoes: Jeffrey West
Cake: DIY (Bride's Aunt)
Hair & Make Up:
DJ: Barry Briggs
Decor: DIY (supplies from mexicansugarskull.com)