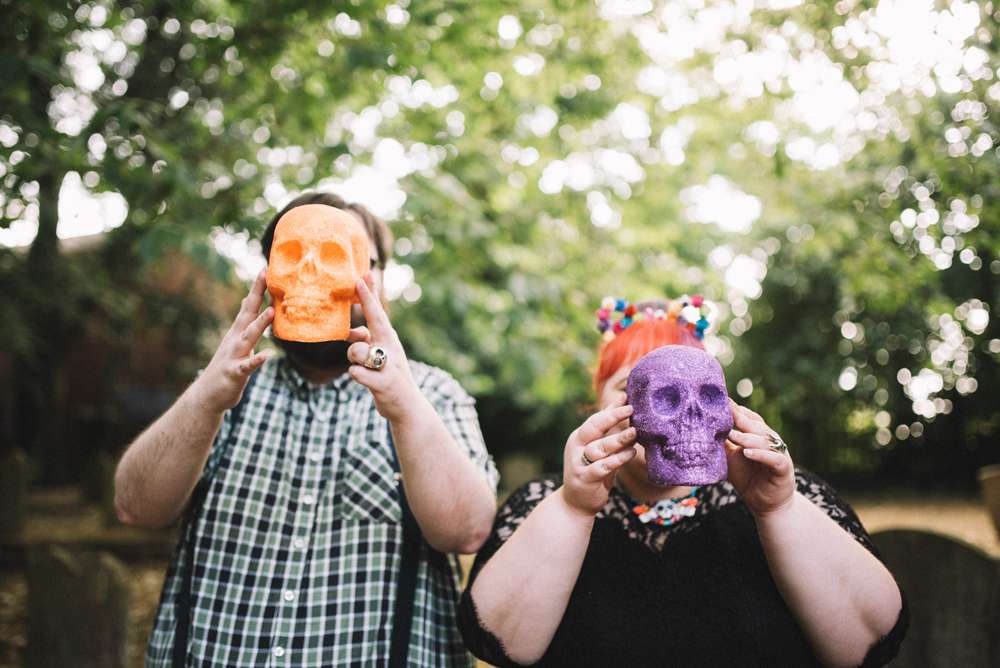 Claire and Tom went for a Mexican/Day of the Dead theme for their July wedding. Complete with sugar skulls, piñatas, flamingos and sombreros, they planned their day with a £5000 budget. They also had a few geeky video game touches (particularly on their cake) such as Fallout and zombies and some Lego used in the terrariums!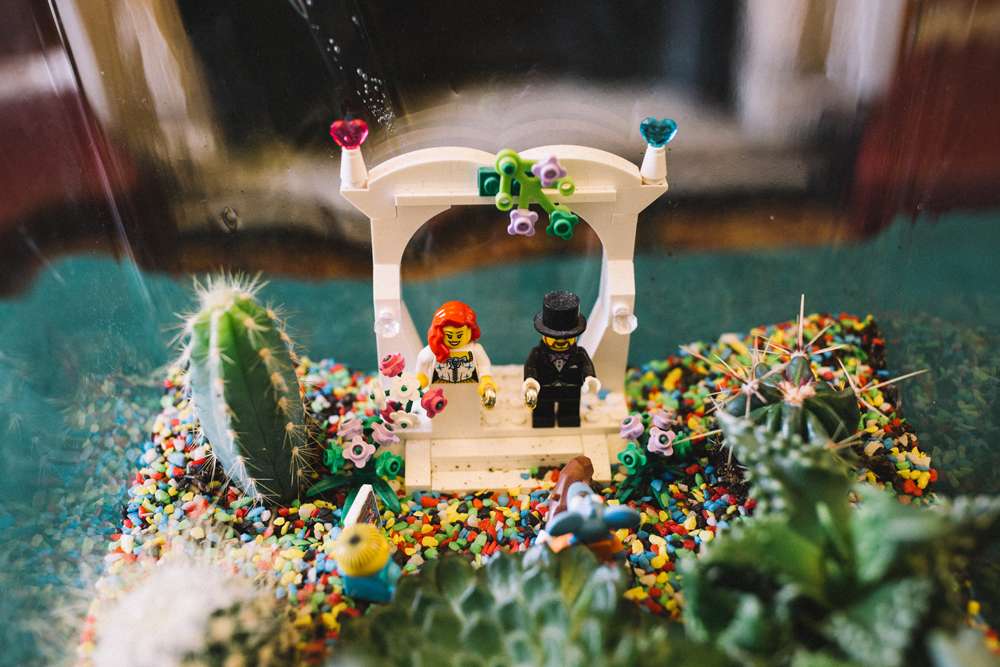 "We wanted our wedding to be fun and colourful and to represent us as a couple", said Claire. "The whites, creams, and pale colours often used in more traditional weddings just aren't us. Our home decor mainly consists of skulls so we started from there and incorporated more and more things we love. It then just became a crazy fiesta as I wanted to use so many skulls but also have lots of colour."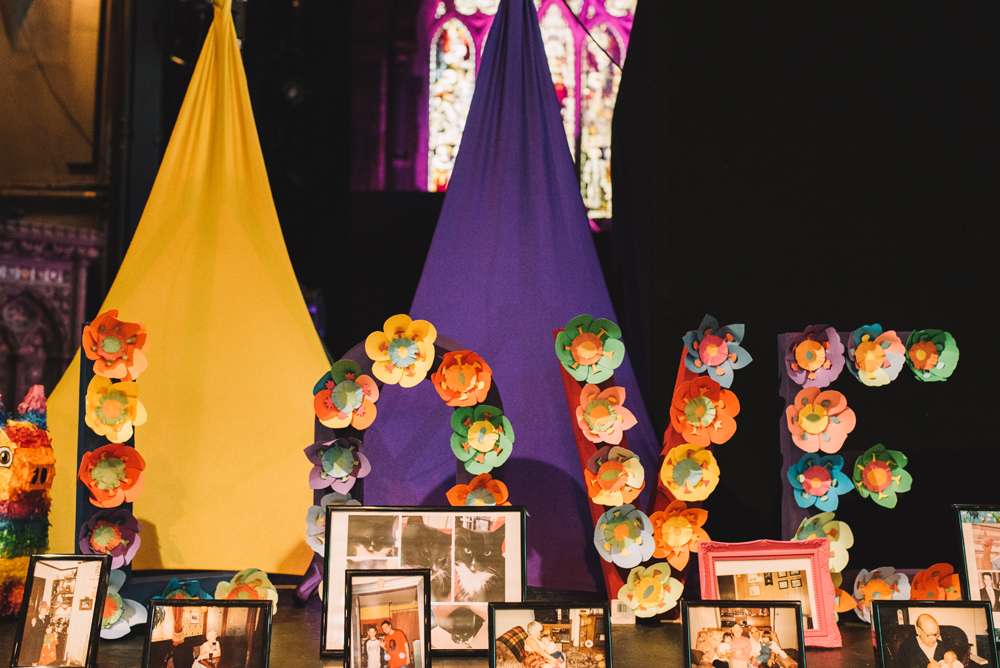 Claire wanted her outfit to feel similarly like 'her'. She decided to wear black from Simply Be (that she customised) and in a shape and style that she fells most comfortable in. The best part was it only cost her £50! Her necklace was a custom made piece from Bete Noire Jewellery.