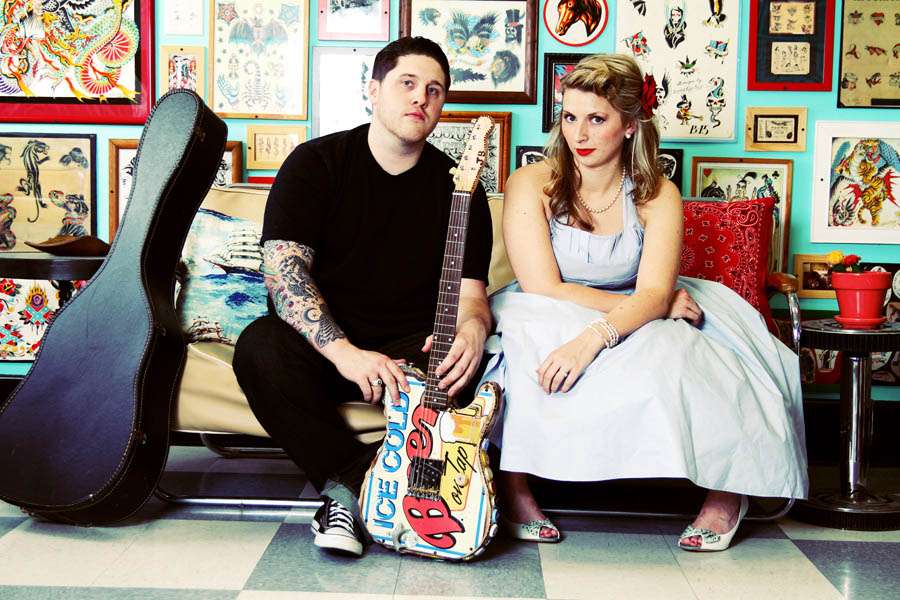 Shelby & Bliss wanted their engagement shoot to take place in a tattoo parlour because Bliss is tattoo mad! "The inspiration for the shoot came mostly from Bliss's amazing tattoos," Shelby told me. "The tattoo parlor we shot in is where he gets his tattoo's done. When I was in there with him we thought how cool it would be to do our engagment session in the parlor. We love the "Sailor Jerry" feel of the shop and decided to capture that between the two of us. Our photographer Jeremiah did an amazing job capturing it all! We love him and we love the pictures!"
Shelby wore a dress from Unique Vintage.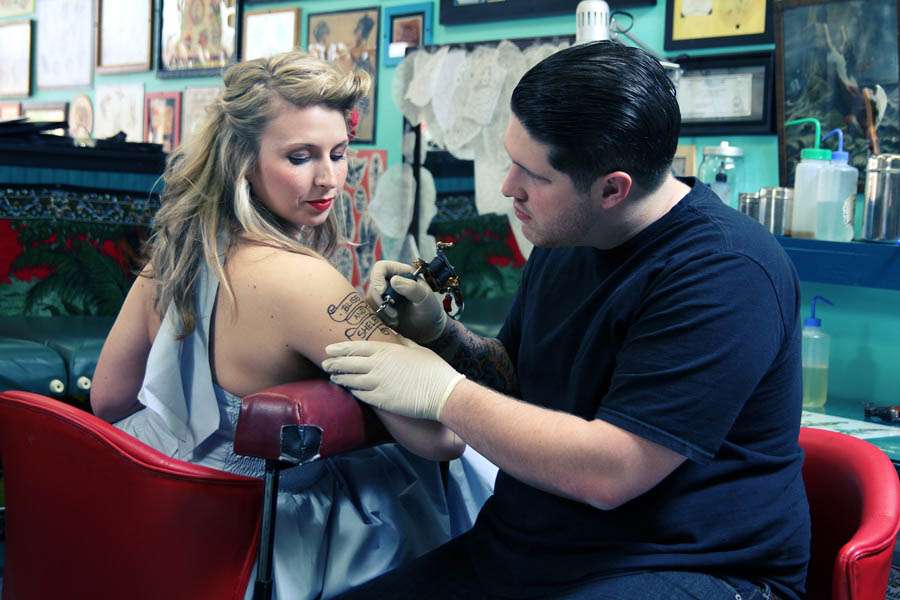 Love + thanks to Shelby & Bliss and their photographer Jeremiah for sharing these today.
Photography Credit: Stone Blue Productions