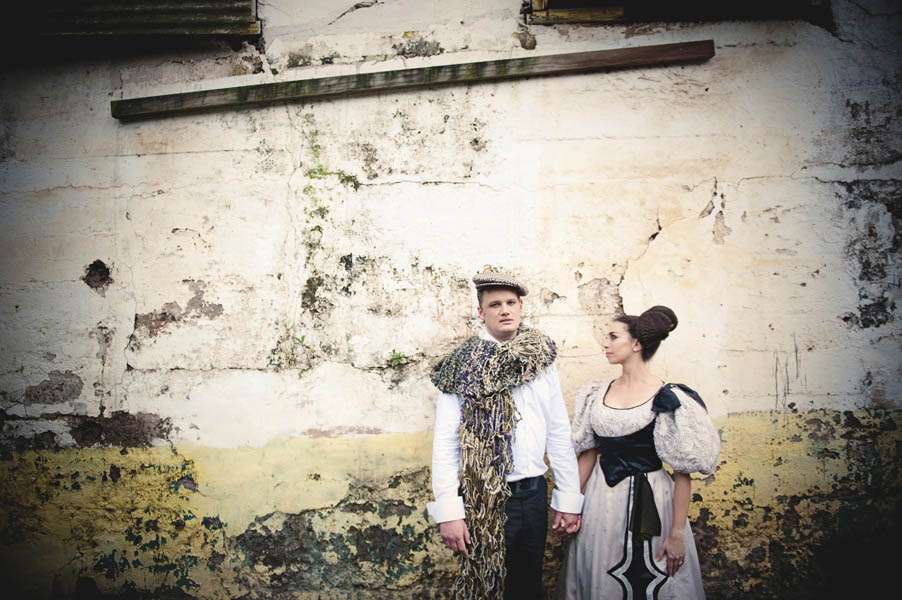 If you're going to have a themed engagement shoot then you might as well go all out right? Which is why Nicola & Pete's farmyard themed shoot slays me. Hay bales, chickens… oh and the cutest miniature horse you ever did see!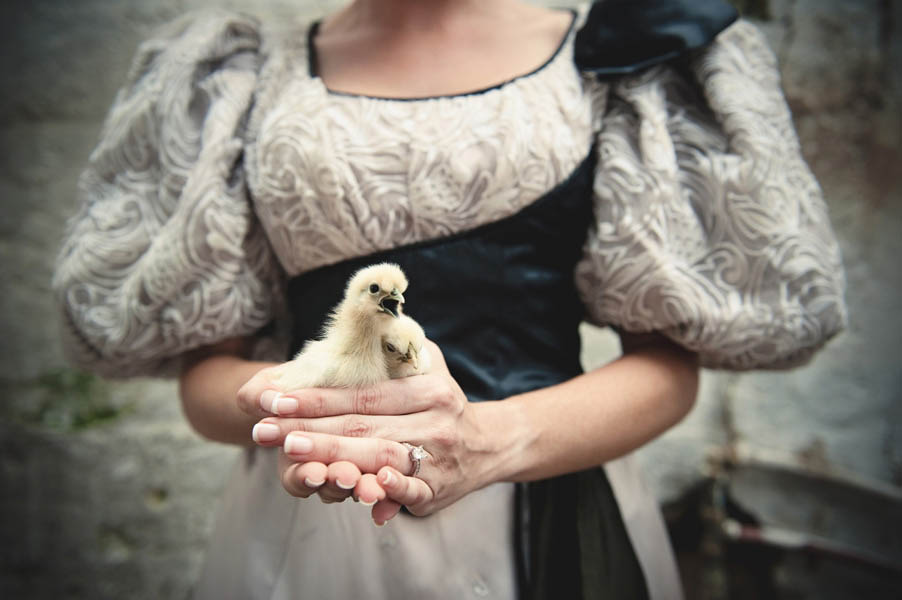 "I like to do engagement shoots which are themed around the couples in them", explains South African wedding photographer Jacki Bruniquel. "Nicola is a horsey girl and both her and Pete are super stylish and love to dress up. It seemed obvious from the start that we would have to involve her beautiful chestnut thoroughbred, Demi. Then she mentioned something about a little miniature horse called Wonderboy, and I was sold. The shoot had to be at the stables and the miniature horse just had to make an appearance!"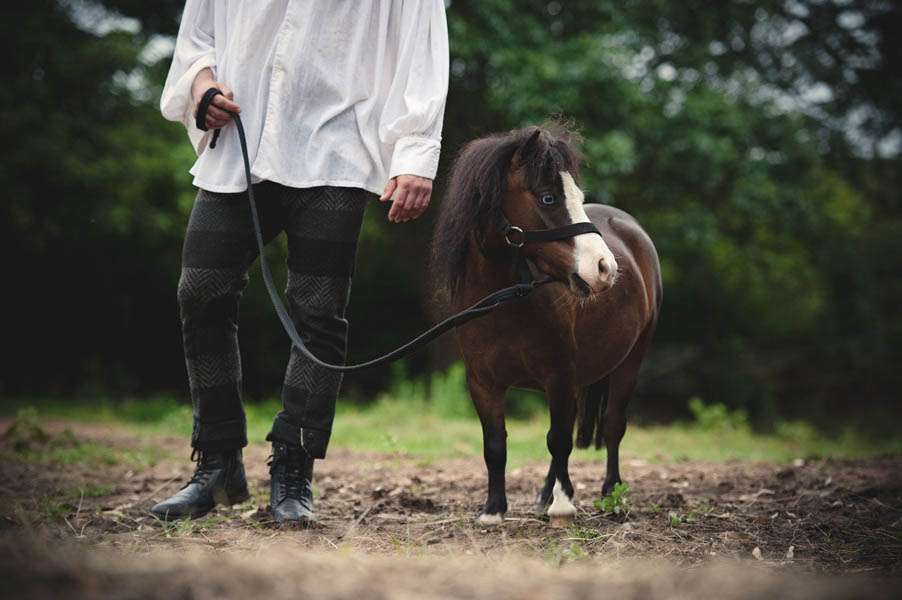 The shoot also had a high fashion but quirky edge with the styling from Drew Cristie of Evolve Salon. "Nicola is a big fan of arty photos and themed fashion shoots so we put our heads together to come up with a vintage farmyard themed shoot with an artsy twist."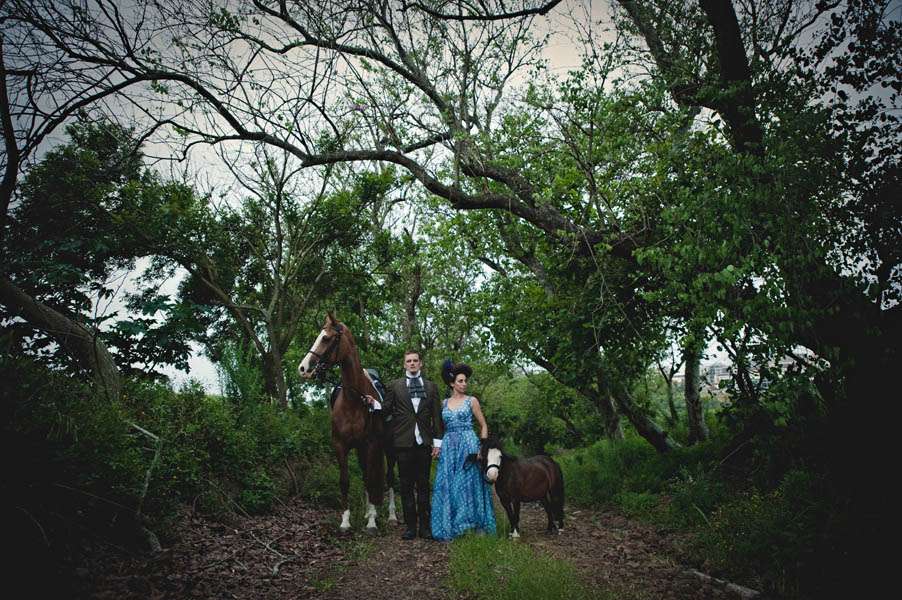 SO CUTE! Thank you to Nicola & Pete and photographer Jacki for sharing these with us today.
Supporting Cast:
Photography Credit: Jacki Bruniquel
Styling & Hair : Drew Cristie of Evolve Salon  031 5645035
Make Up: Lindsay Nixon 082 554 3006
Mens Clothing: Grant Davidson of Herr Clothing
Assistant: Tash Schoeman