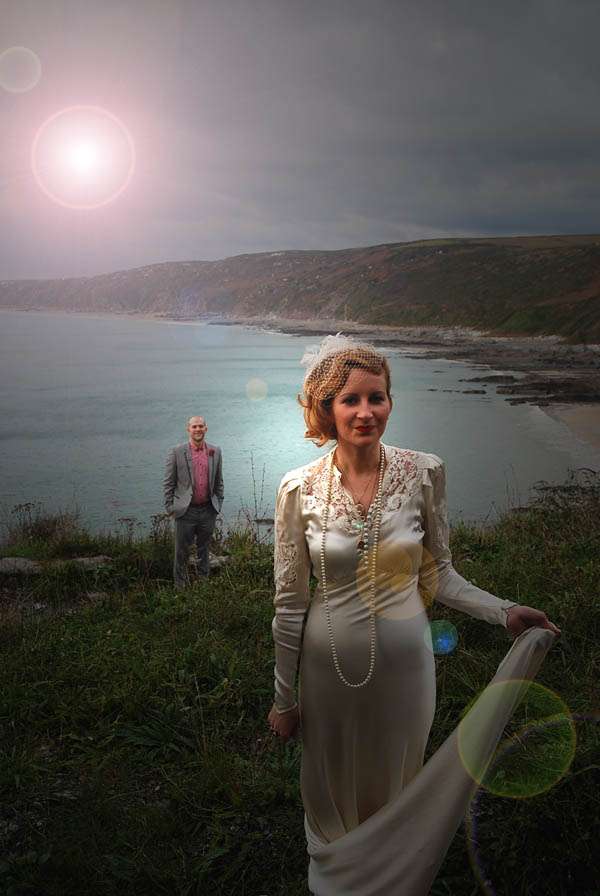 This beautiful, vintage-inspired wedding came about after Lucy proposed to Andy on a trip to London. "I took Andy away to Tower Bridge London, to stay in a 5 star hotel on Valentines Day 2010," the bride told me. "He kept saying,'You're not going to propose are you?'. I said 'No of course not, don't be silly'. Then as we were walking back to the hotel under the bridge by the dolphin statue, I placed a ring box shaped like an orange in his hand. He looked at it and said 'What's this?' with a scared look on his face. And I said 'Open it', then 'Will you marry me?'. The colour drained from his face, I cried, he said 'Oh, I was planning to propose to you, and I started saving for a ring, and what is everyone going to say?' I just said, 'Look, I have saved you the bother of saving your money for months and months. Let do this our way'."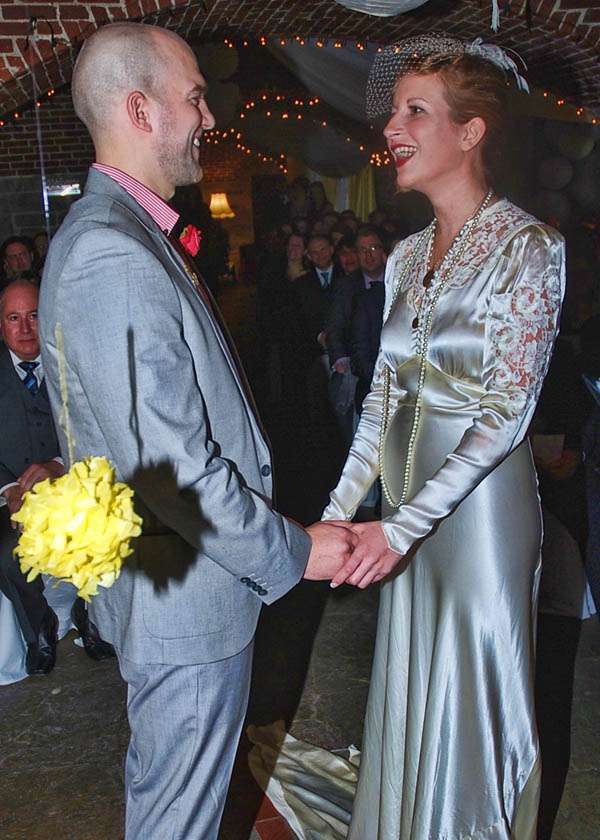 "I mainly wanted to show him that it wasn't about the expensive ring, and massive gesture, and the big hype. It was about having something nice on my finger that suited me and that reminded me of our lovely weekend, that didn't cost us the earth, and took years to pay back, and that we loved each other and wanted to get married, rather than all the focus being about the finger furniture and the 'Oh, how did he propose?' Everyone is different, and, we did it our way."
This tone of 'let's do it our way' really did continue into their wedding. They wanted to create something themselves that was laid back but detail heavy.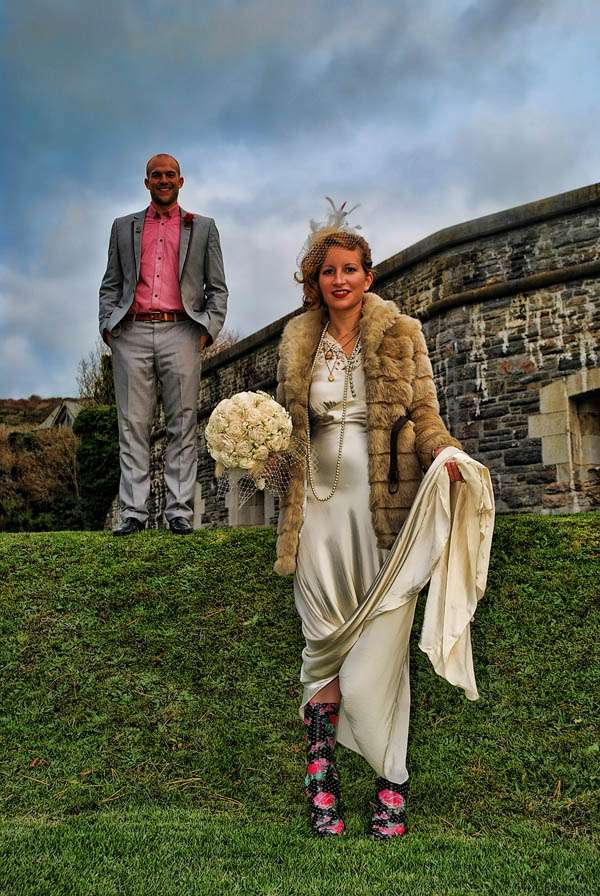 "We wanted to use our creative skills to decorate the venue and ourselves," continued Lucy. "We didn't have much money, so we utilised our friends and families offers of help, and had a very laid back and love filled wedding. Everyone lent a hand when we needed it, on the run up and on the day."
"I am very much in to vintage styles, and we wanted that to shine through. I wore an original 1930's handmade vintage dress which I bought from eBay for just £60. We had a slight nautical theme, which was shown more in the colours, red white and blue, with a splash of yellow to brighten it up. We had found objects, like shells and driftwood to decorate our wedding breakfast tables mixed with fairy lights & candles which created a lovely cosy winter atmosphere."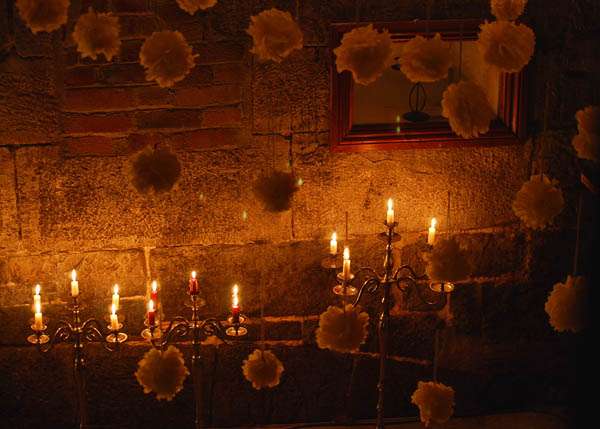 "We were adament that we needed to stick to our budget of just a few thousand pounds, we had no option but to stick to it. We used lots of hand-me-down objects, second hand things, freebies, we used eBay a hell of a lot for supplies like linen, tissue paper and the lanterns and the balloon lights etc. We certainly wanted to put our own stamp on our wedding. We didn't want our day to be like everyone elses, we wanted people to come away going 'Well, that wedding was different'."
"I am very laid back, and I wanted to banish that stuffy and posh feeling of weddings. I was very adament that I wanted everyone to relax, feel the love, lend a hand, and have a great weekend away. There were no rules, if you wanted to bring your own booze, then do so. If you want to take the mike and rap to Dizzy Rascal (which my crazy friends did) then go ahead. If you want to go to the beach and run naked in to the sea (which someone else did!) then go ahead."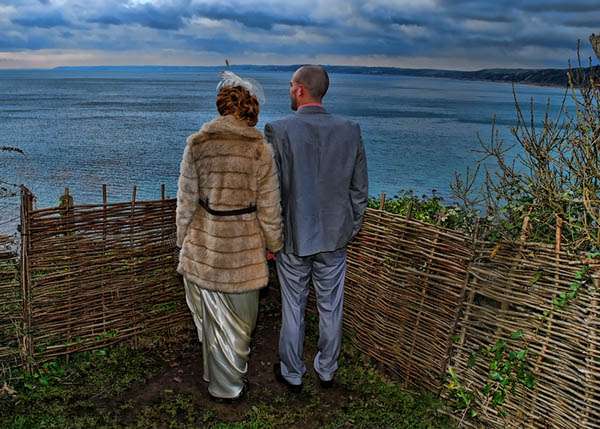 Lot of love and congratulations to Lucy & Andy and thanks for sharing your wedding with us today!
Photography Credit: Danny Feasey Photography
Venue: Napolionic Hall in Polhawn Fort, Cornwall
Bride's Dress: Vintage – eBay
Bride's Shoes: eBay
Bride's Veil: eBay
Bride's Jewellery: Vintage
Groom's Suit: River Island
Bridesmaid Dresses: H & M
Cupcakes: DIY (Mother of the bride)
Tissue Paper Flowers: DIY
Hair & Make Up: Morgans Flawless Finish
Catering: DIY