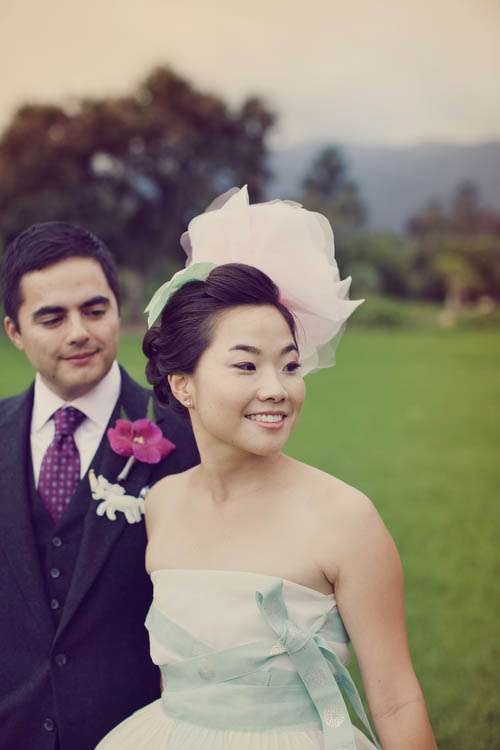 Song & Dony were married in October at The Los Angeles County Arboretum & Botanic Garden. Their wedding had an unusual 'mythical creatures' theme which the couple told me all about.
"The wedding theme was mythical creatures as two mythical creatures to decide mate for life. Song made all the invitations, ring pillow, mythical creature themed decorations, tissue paper pom poms and mythical creature brooches that were for wedding parties."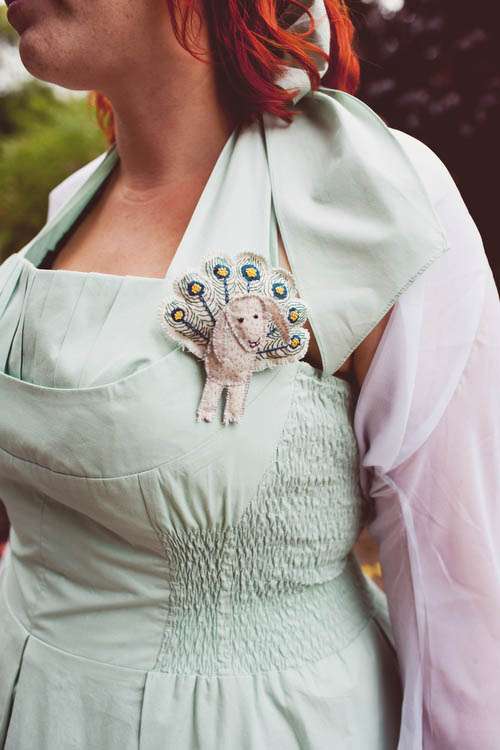 "We created new mythical creatures that suited each person. Dony made all the mythical creature cake decorations with fondant and we also built the wedding arch for the ceremony with birch branches and colourful ribbons."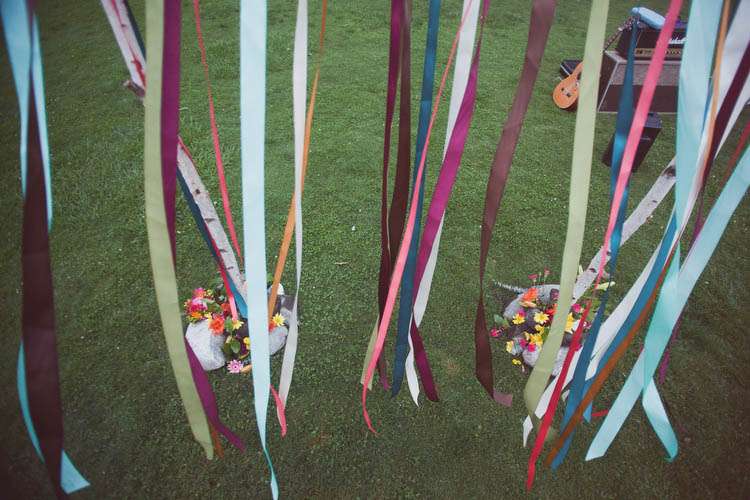 "We just wanted a great party, nothing formal and stress free,  with all the craft projects that I enjoyed to do, " continued the bride.  "Both of us are artists, animators. So we really used skills that helped save money and more importantly be able to make the wedding as we wanted. Also, our artistic friends came in very handy who helped a huge part of the wedding: the band, a wedding planner, make-up and hair. The party was sweet and fun."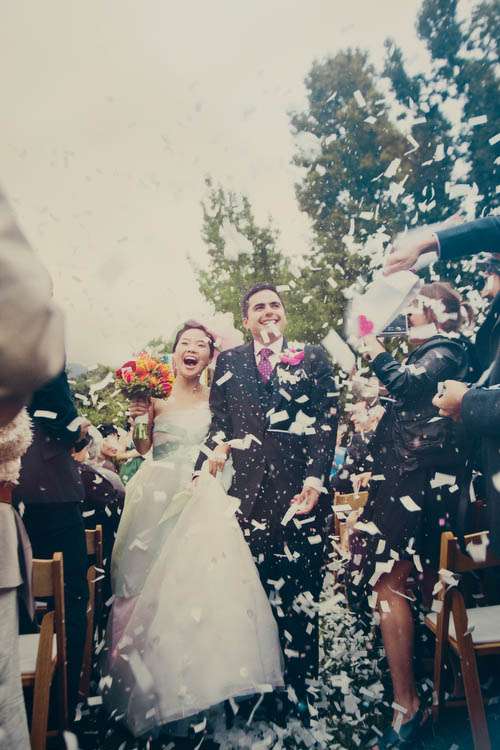 Song wore a gown by Sook Hyun Hanbok (seriously check out the eye candy on this website!)  which she got in Korea when she went to visit her family, "I didn't want to wear white so when I went to Korea to visit family, I got a modernized hanbok dress which is Korean traditional dress. I liked the puffy shape so I don't need to get stressed out about diet or anything. I just wanted stress free wedding and treated as my big craft project." Her shoes were by the same designer and her headpiece was made for her my a friend.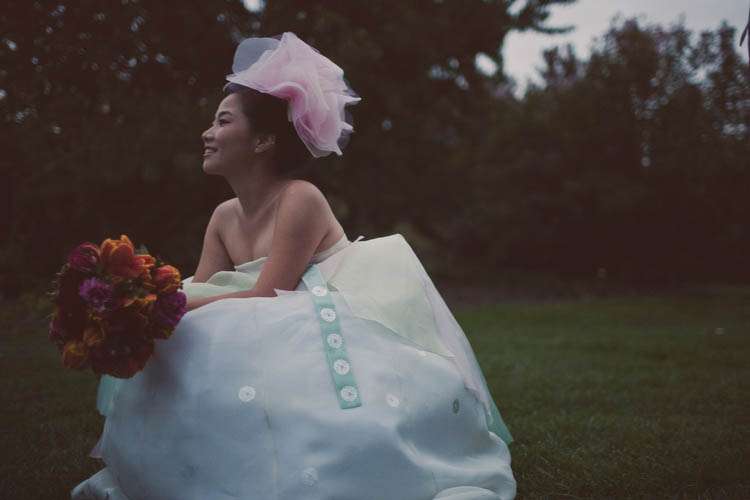 Incredible! This super creative wedding makes me so joyful. I love the fact that the theme is unusual but totally reflects the love and likes of the couple…and this cake is too cute for words!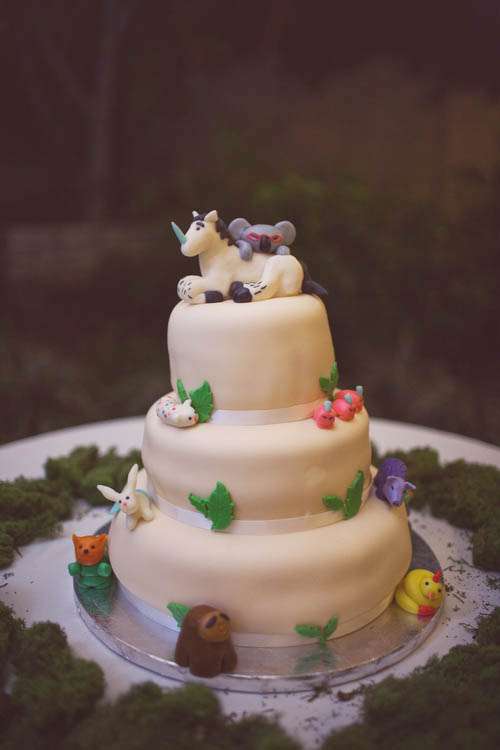 HUGE thanks and love to Song & Dony and their fabulous photographers Mary & Joel for sharing these with us today.