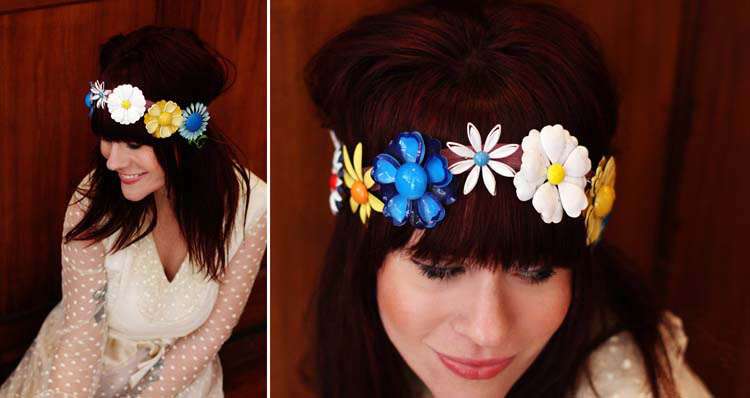 I heart Elsie.
I've been following her awesome crafty blog, A Beautiful Mess, for the past year or so am not afraid to admit that I'm a bit of an super fan. Elsie got engaged to Jeremy in August and so secretly I was hoping she'd share all her wedding planning and DIY ideas on her blog. Last week I received an email from Elise and her sister Emma telling me that not only have they started their own wedding blog, Le Wedding Party, but that Elsie would like to share some of her amazing DIY tutorials on Rock n Roll Bride! Eeek…I am so excited that she even knows my little blog exists, let alone that she wants to share her stuff with us!
I hope you enjoy Elsie's awesome 1960's headband tutorial, and if you do be sure to let us know because there are many more where this came from if you want them!
♥  ♥  ♥
I adore mod 1960s styling! One of my favorite collections from this era is enamel flower brooches. I love the colors, shapes and seemingly endless variety that exists in the vintage universe.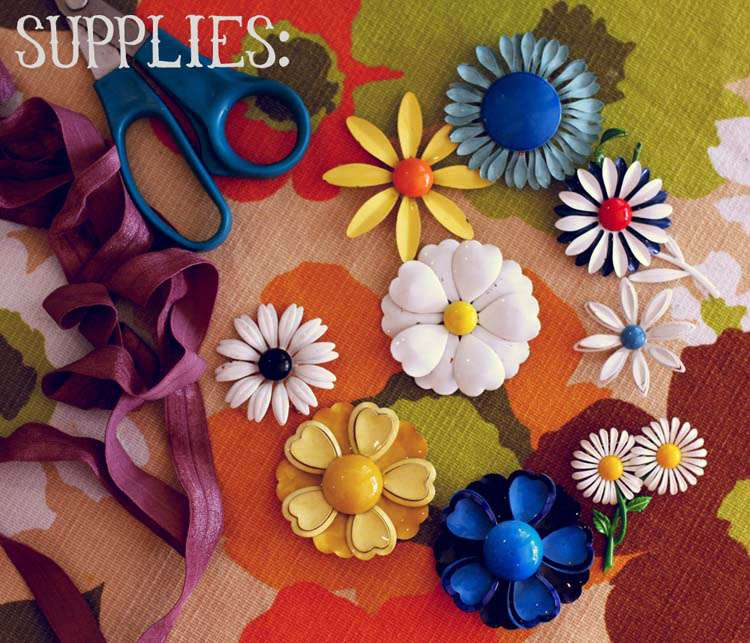 Supplies needed: 7 to 12 Vintage Enamel Brooches (I purchase these anytime I am vintage shopping as well as on Etsy and eBay), elastic, scissors.
To create your own vintage flower wreath fit a piece of elastic around your head, then tie and trim it. Make sure it's tight enough to support the weight of your brooches without being too tight and leaving an evil headband line on your forehead!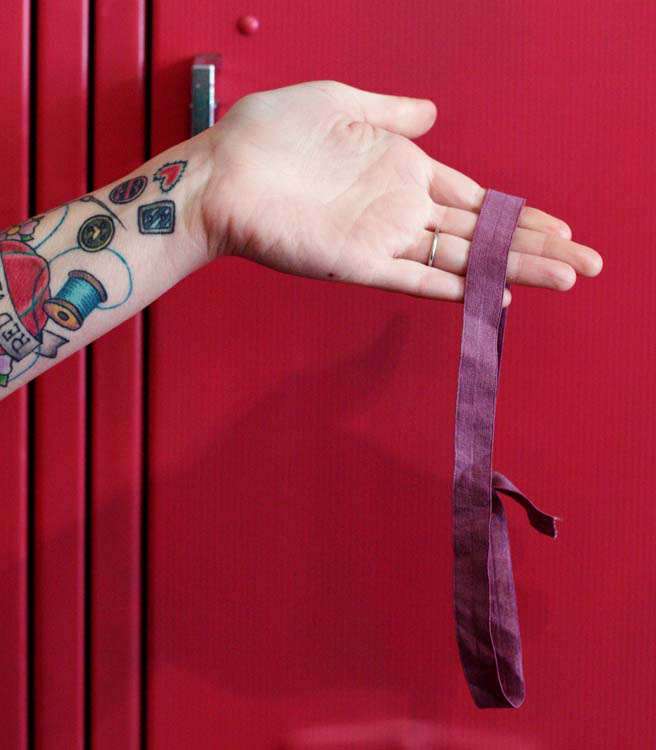 Next, pin your brooches to the elastic. Pin them a little bit closer than you need to because the elastic will stretch when you wear it and you want them to be close together. Then, try it on and make adjustments as needed. You might fill the entire wreath or just the front section. Have fun looking fancy and pretty! Enjoy….. XO. elsie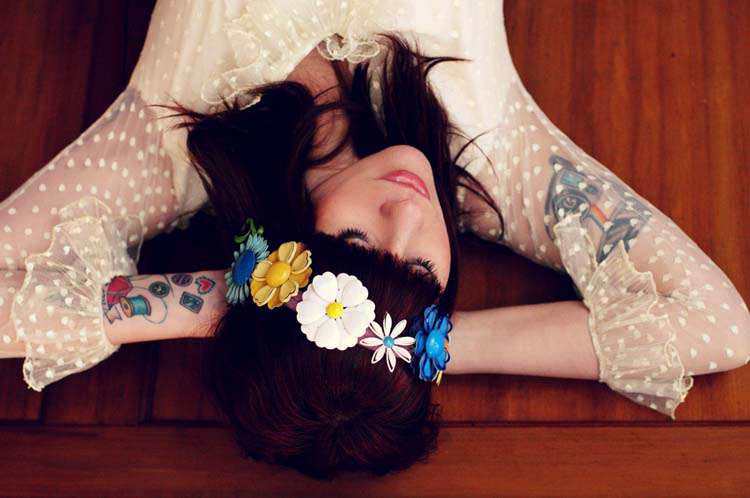 Huge thanks to Elsie for working so hard on this feature. Be sure to check out her blogs, A Beautiful Mess & Le Wedding Party. You can also see more of her wedding-related craft n stuff right here.
PLUS bloggers, be sure to also pop back tomorrow because I've got more Elsie-loving related specifically to you…and you're not gonna want to miss it!