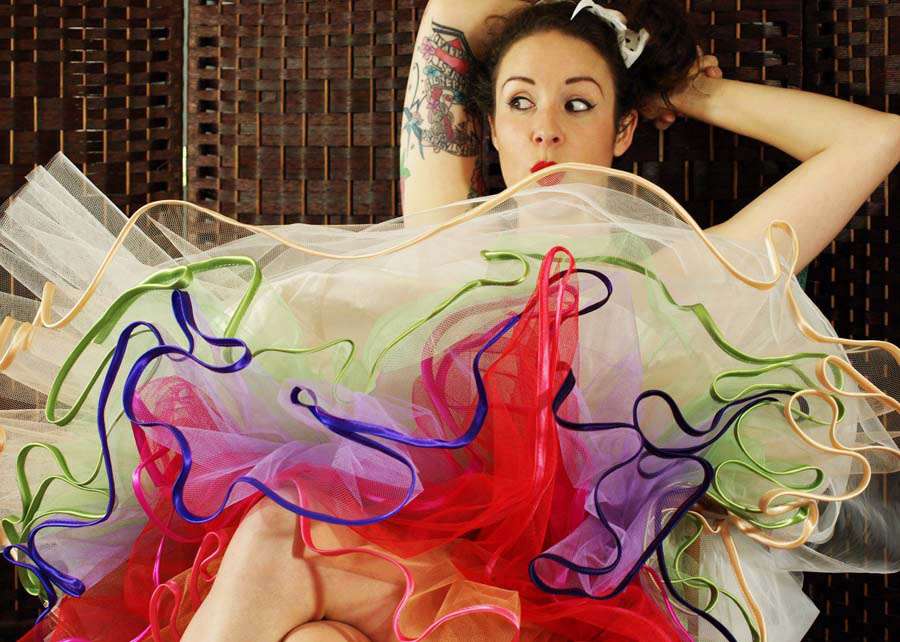 First up, I have to say a huge thank you to everyone that's emailed me with their DIY ideas. I've has a huge response and I'm really looking forward to sharing them with you over these coming weeks. Be sure to keep them coming!
I'm starting with this amazing underskirt tutorial by Alexandra King, an independent designer from Somerset. Alexandra produces fabulous vintage-inspired dresses and accessories.
So without further ado, over to the lady herself…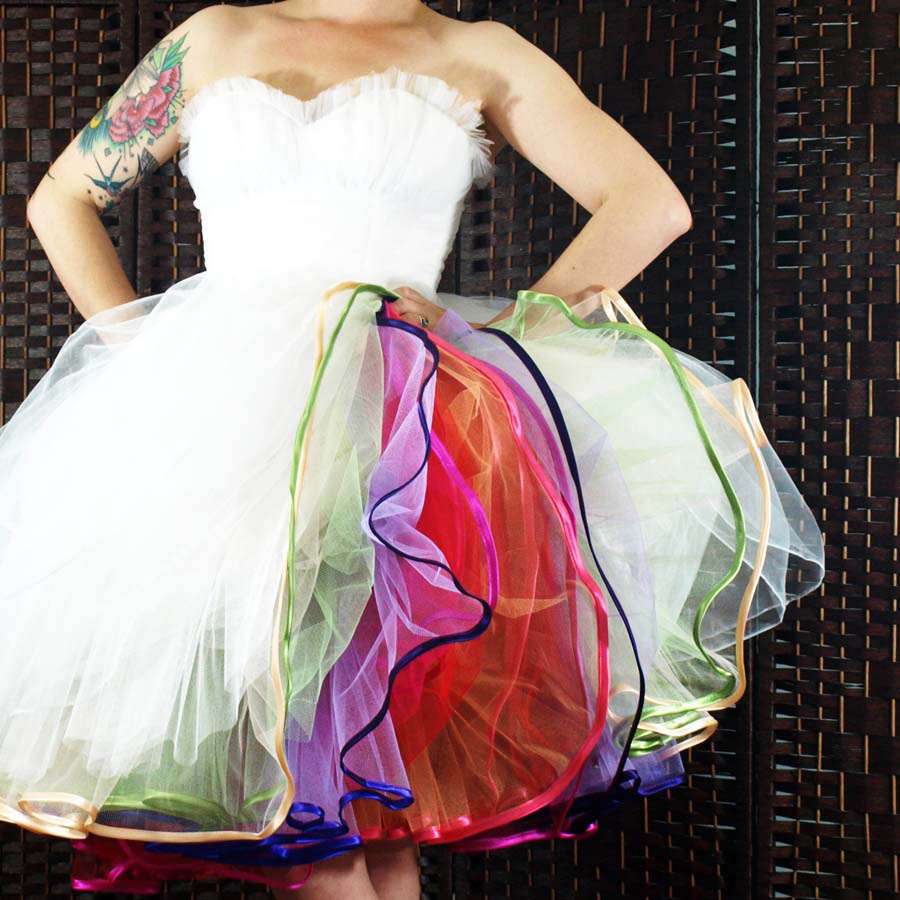 Our wedding was four years ago now and was mainly DIY, bunting, vintage linens everywhere, pearls, candelabras, bath tub bar, my Mum grew the flowers and I made the dresses. I was so lucky being able to this that I had a couple to wear on the day.
I adore vintage dresses, old movies and obsess over French couture designs and techniques from the fifties. All of this is instilled into my designs which are mainly one of a kind cocktail, prom and party dresses bespoke made for my customers. I have also recently introduced a small bridal range.
This underskirt is the must have piece for that fabulous full skirted fifties look. It also makes twirling all that more exciting!
Supplies Needed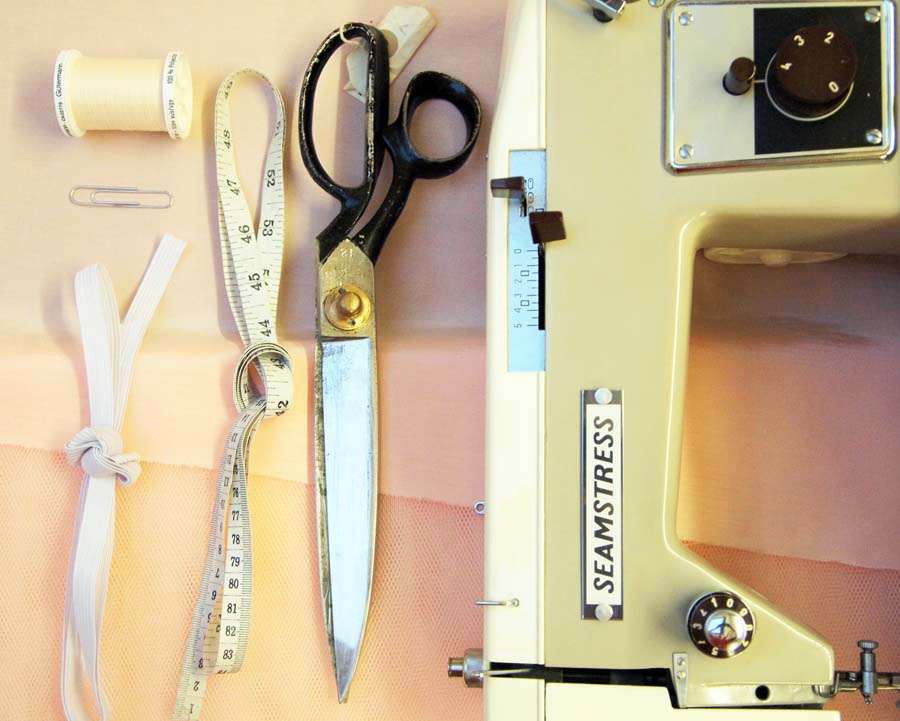 1/2 metre of fabric
3 metres of dress net or tulle (per colour/layer)
thread, elastic
bias binding (optional)
sewing machine
scissors
paperclip
tape measure
Method
Step 1: Take the skirt you plan to wear and measure it's length. Divide this number by three, one third for the waistband and two thirds for the skirt.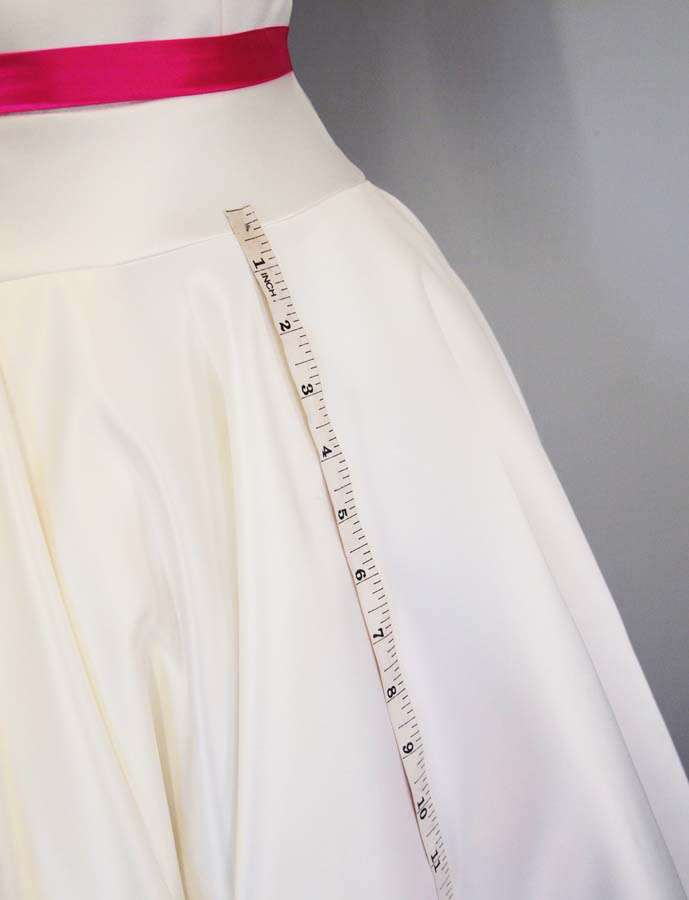 Step 2: Measure and cut your fabric. Cut one piece for the waistband (also measure it to fit around your waist) and six pieces of tulle at the skirt length.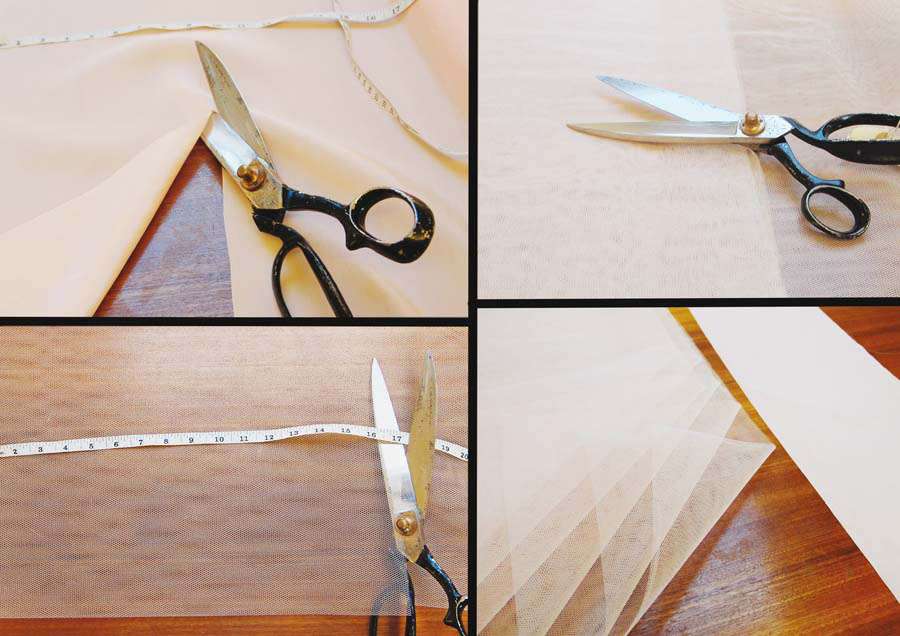 Step 3: Double the the waistband fabric over and sew the short ends together. Then hem it by folding the fabric and stitching it down. Repeat this to make a channel at the top to thread your elastic.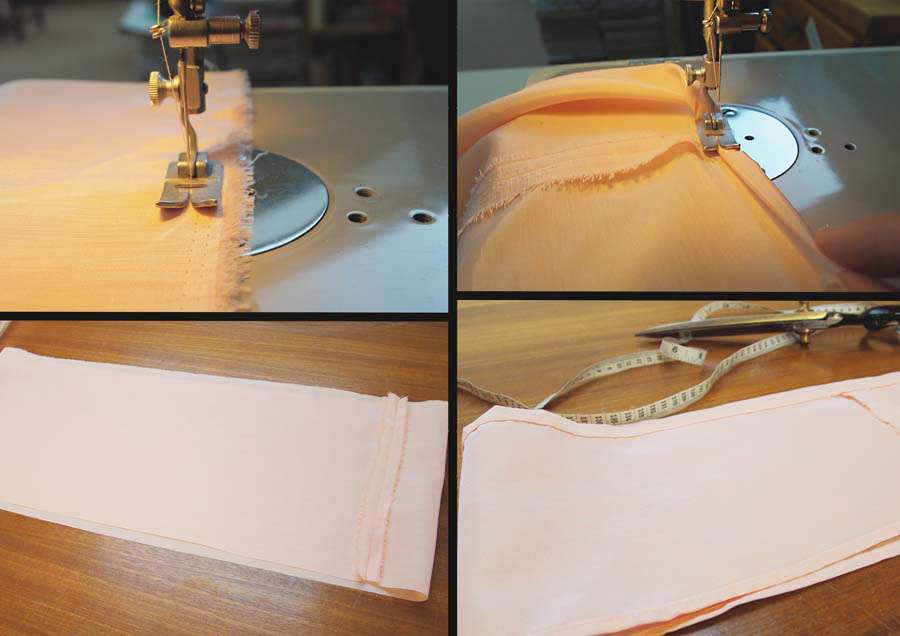 Step 4: Attaching the tulle. Take the tulle and with your fingers gather or bunch it as you sew it to the hem of the waistband. Overlap each piece by an inch or so and continue until you have filled up the waistband with your six pieces of gathered tulle.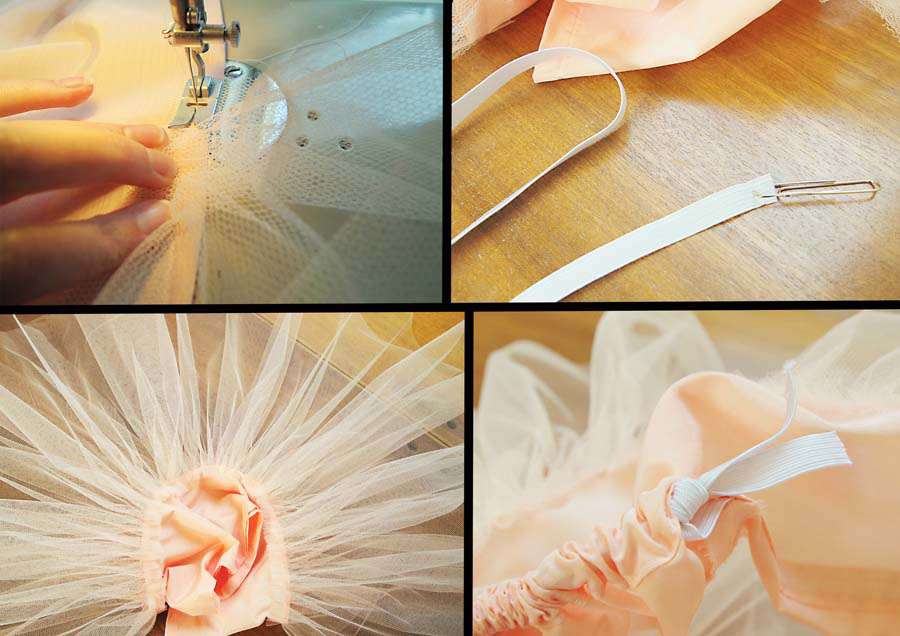 Step 5. Thread the elastic through the waist channel using the paperclip and tie in a knot. This creates the elasticated waistband. And there's your basic underskirt!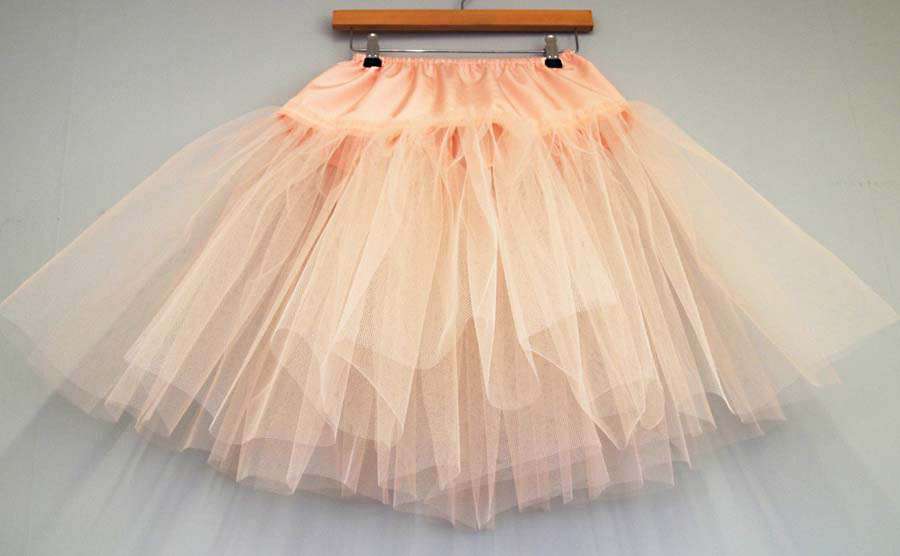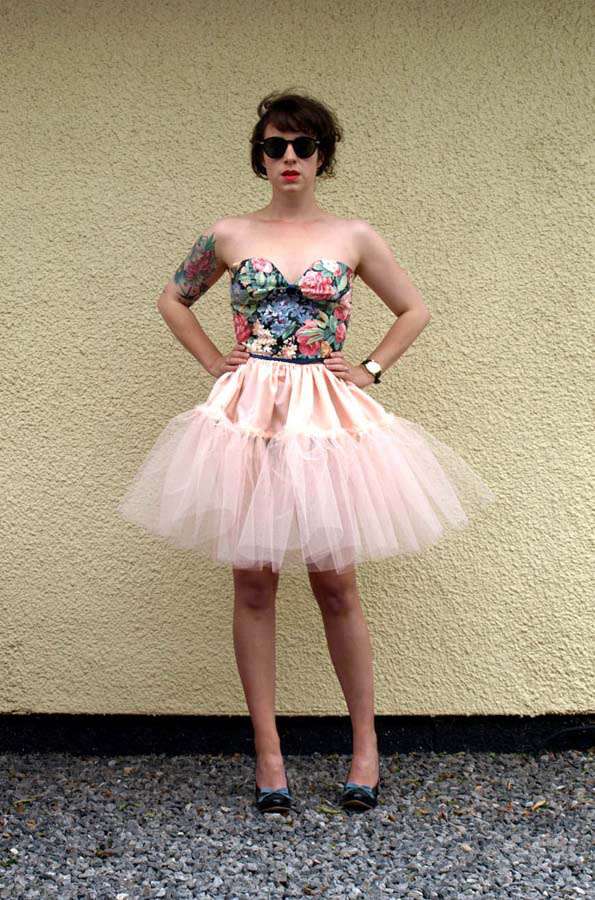 Step 6. If you want to sew more, you can trim the hem with ribbon binding. This stops the tulle being scratchy and from catching on your dress.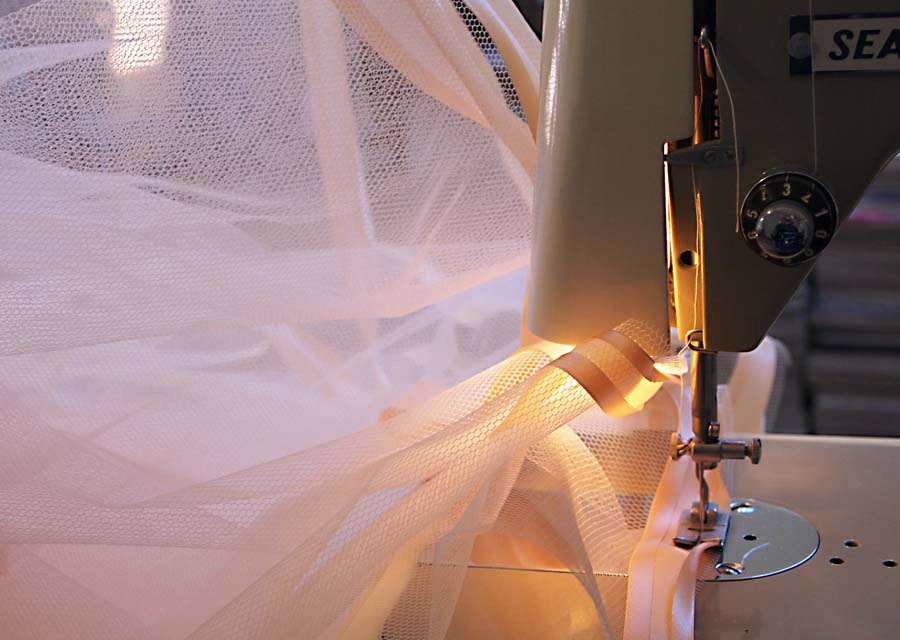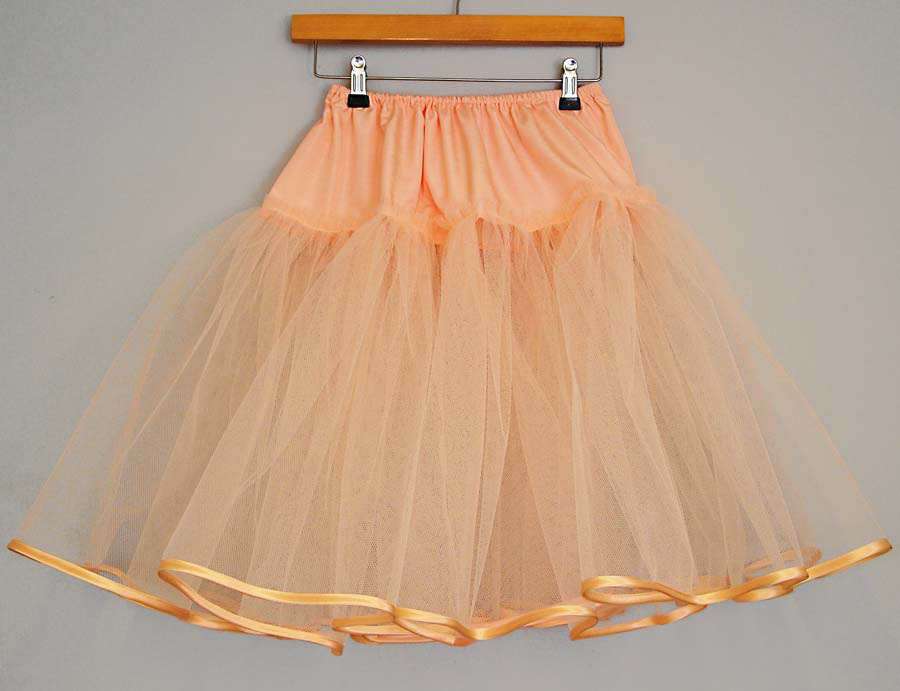 To make the petticoat a rainbow one, repeat the process and add more layers of different colours!