Michelle and Dan made scratchcard style invitations to send out to their guests. It was such a clever idea that I asked her – very nicely! – if she'd show us how they did it! Luckily for us she was more than happy to oblige.
" Hi Rock n Roll Bride readers! My name is Michelle and I am marrying Dan this summer in a garden in Scotland (where he proposed in fact!) and we are doing almost everything ourselves. Partly this is because we are trying to save money (more to spend on food and drinks!) and also because getting married is a great excuse to do all sorts of crafty things you wouldn't normally have budget to do!"
"We made a stop-motion video for the save the date (so. much. fun.) but then wanted to send a physical postcard for the actual invite so people have something to keep. I came up with an idea for a scratch-off card – like a lottery ticket – with the prize being the details of our wedding!"
"Dan got totally behind the idea and did most of the fiddly tasks (including cutting out almost a hundred little plastic hearts). We sent them out last week and our guests love them. I've put together a little tutorial for how to make the cards – they were lots of fun to make and came out looking quite professional-looking!"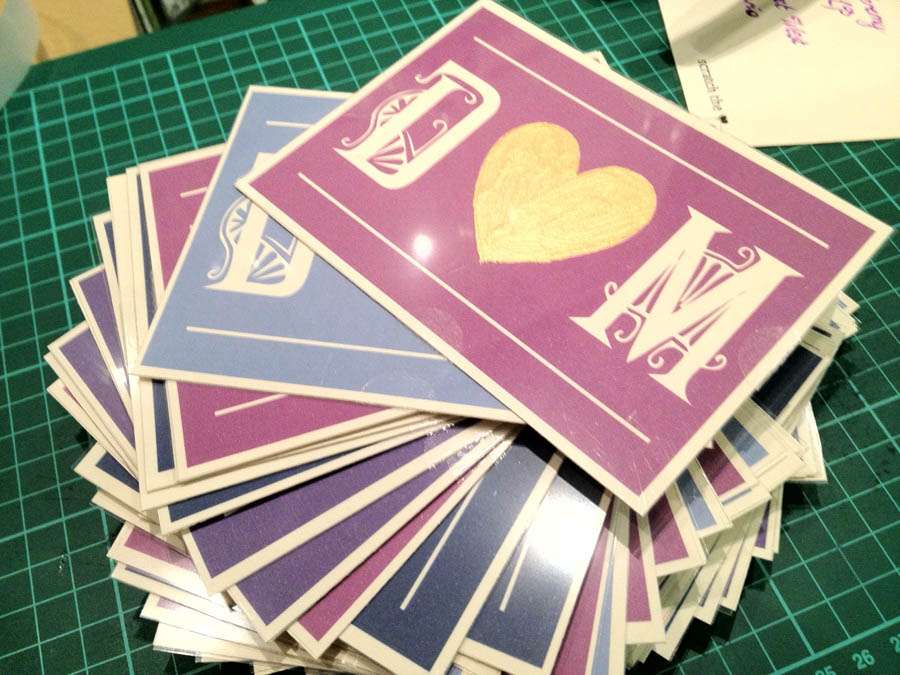 Supplies Needed:
♥ Card to print invitations on
♥ Printer & coloured ink
♥ Guillotine
♥ Sticky back plastic
♥ Pen
♥ Template (made of card) in the shape of the area to be scratched
♥ Acrylic paint in your choice of colour
♥ Paint brush
♥ Clear acetate
♥ Surgical gloves
♥ Custom stamp from Vistaprint
Method:
Step One: I designed the postcards with the end product in mind – I included a heart shape in the design with all the important information inside the heart (wedding date, venue and wedding website address). This is the bit that will be covered over with gold. I downloaded the fonts for free at Da Font. We couldn't decide which colour scheme we liked best out of the four 'finalists' so we went with all four!
We printed the postcards on plush card. I spent forever looking for nice, thick card and in the end went for 300gsm ivory linen card – surprisingly cheap at www.papercard.co.uk. I looked into having the cards printed at a print shop but it was cheaper to buy a colour printer and do it ourselves. We also bought a cheap guillotine from Rymans to cut the cards out.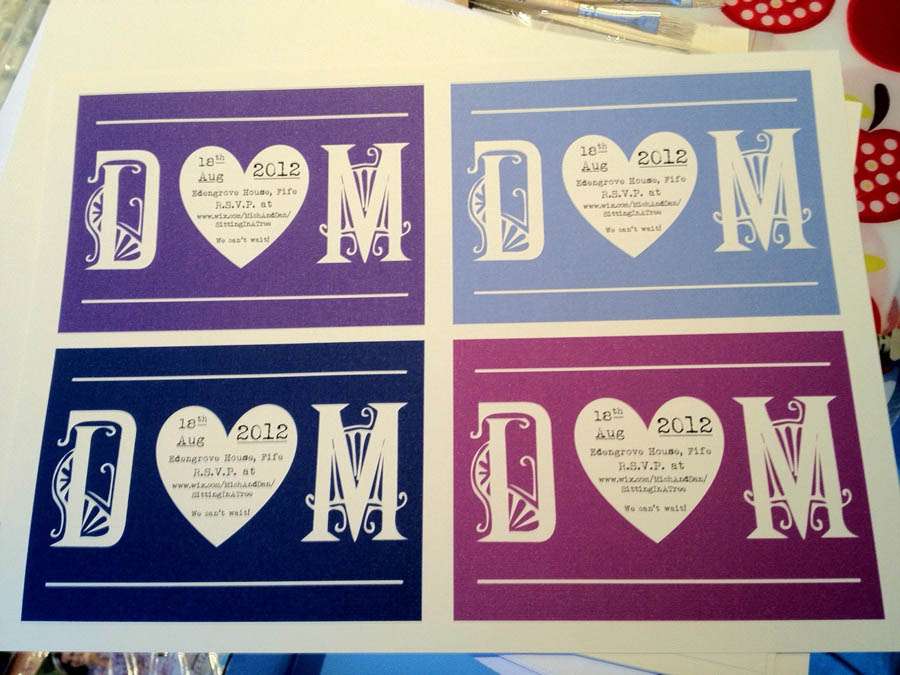 Step Two: Once you have your basic invite ready, you need to cover the section to be scratched off. To do this cut some sticky back plastic to exactly fit over the area. We used a template to cut the hearts out of a roll of sticky back plastic, doing a few tests to check they were the right size!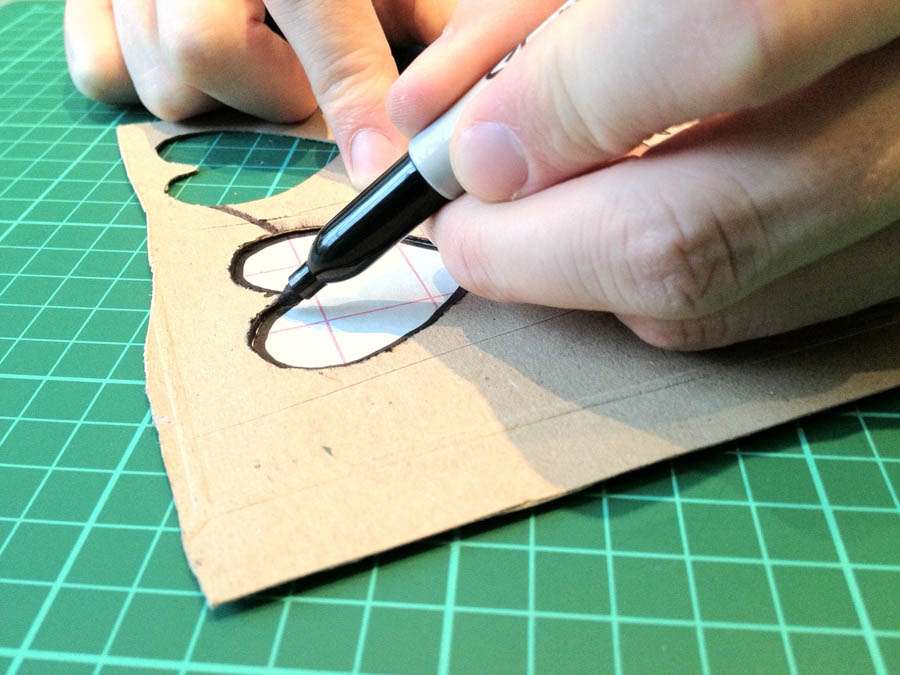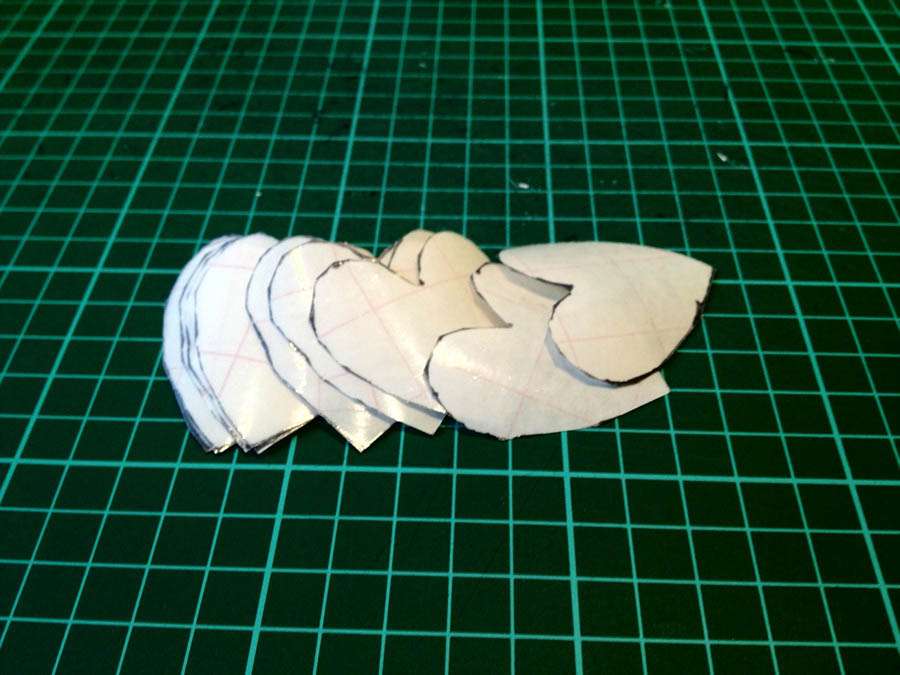 Step Three: You then need to stick the plastic over the heart on the design, and painted over it with a thick layer of acrylic paint. We used gold. When we looked up how to do scratch-off paint various blogs told us to mix the paint with washing-up liquid to make it come off more easily. We found this just made the paint too watery and bubbly so we left it out!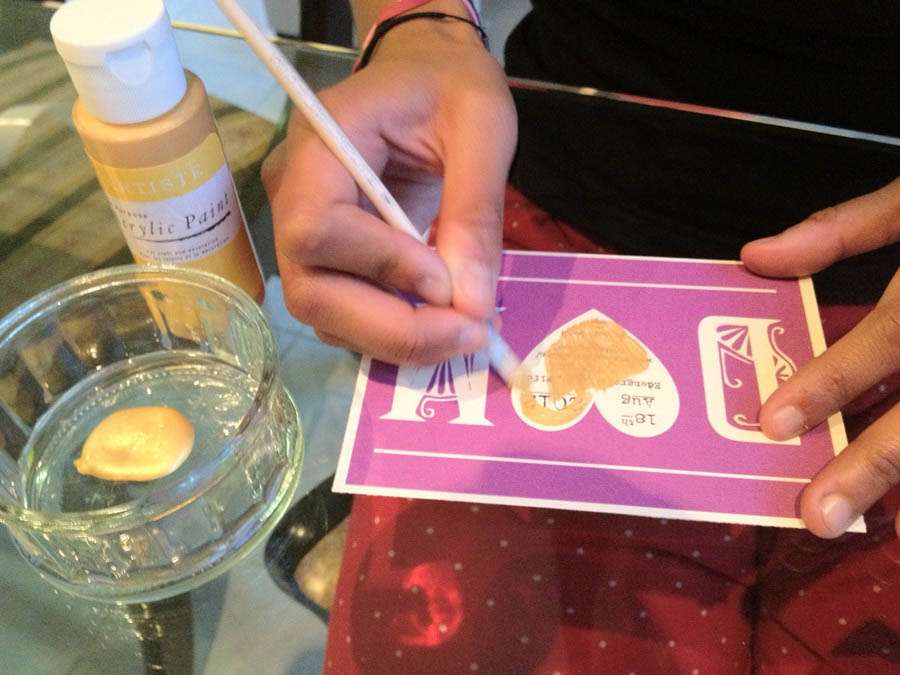 Step Four: As we sent our invites as postcards (ie not in envelopes) we needed to protect the gold heart in the post. To do this we cut out a piece of acetate (we also bought ours from www.papercard.co.uk) and used the guillotine to cut them to size. We then stuck it to the invite with little perforated transparent labels (we got ours from from www.all-labels.biz). We wore surgical gloves to avoid getting fingerprints all over the acetate.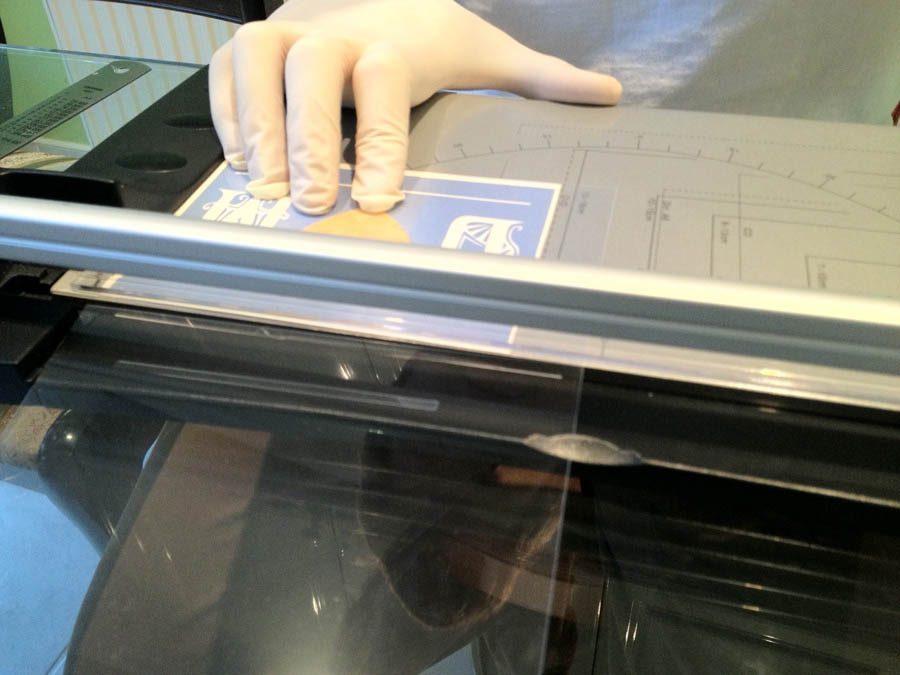 Step Five: In case it wasn't obvious to our guests how to get at the important information, we ordered a custom stamp from vistaprint and stamped "scratch the heart" on the address side of each post-card. We did the addresses using calligraphy pens and lovely purple ink.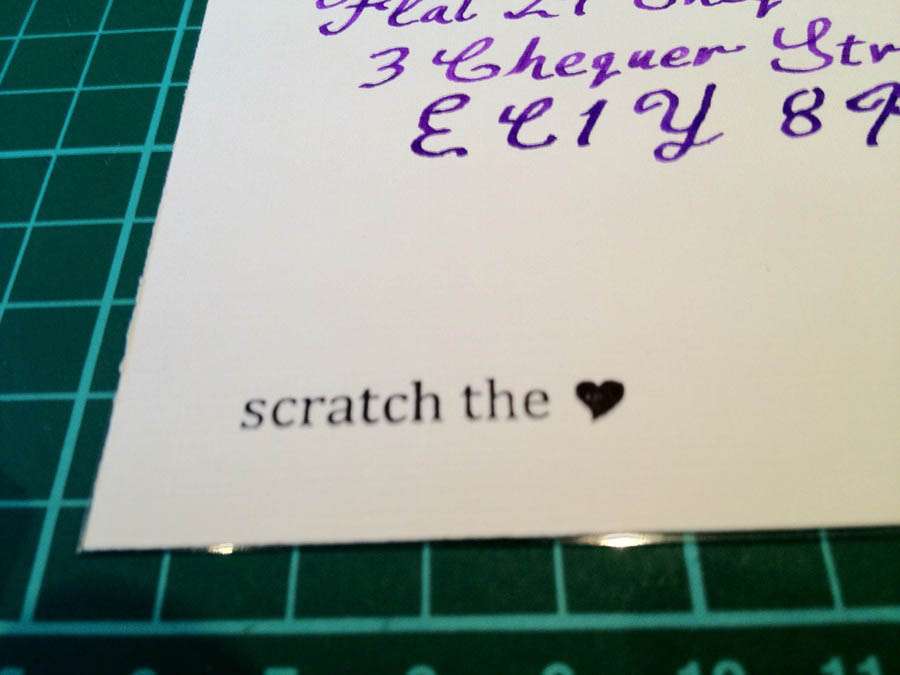 Step Six: And that's it! Now post them to your guests! Making the cards was so much fun. It was a labour of love in terms of preparation, but we managed to do around 70 cards (enough for our 130 guests) in a couple of days. Our guests loved them so it was totally worth it!