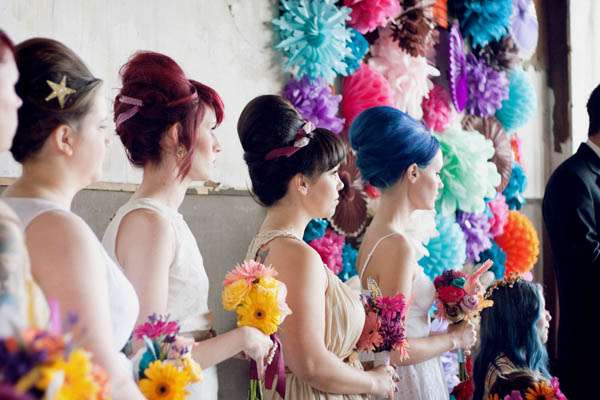 Photography Credit: Arrow & Apple
I'm rubbish at hair…which is kind of ironic considering I have a candy pink barnet. However when it comes to styling…yeah I suck.  So today I'm super excited to share an easy tutorial from one of my favourite bloggers Elsie Larson of A Beautiful Mess about how to create a simple and gorgeous beehive hair do.
Now excuse me, I'm off to practice with a bath loofa…
♥  ♥  ♥
Supplies needed:
♥ Bath Loofa (any color)
♥ A piece of fabric that matches your hair color to cover the bath loofa
♥ A rubber band
♥ Bobby pins
♥ Hair spray
Step 1: Cover a bath loofa in a solid fabric that matches your hair color.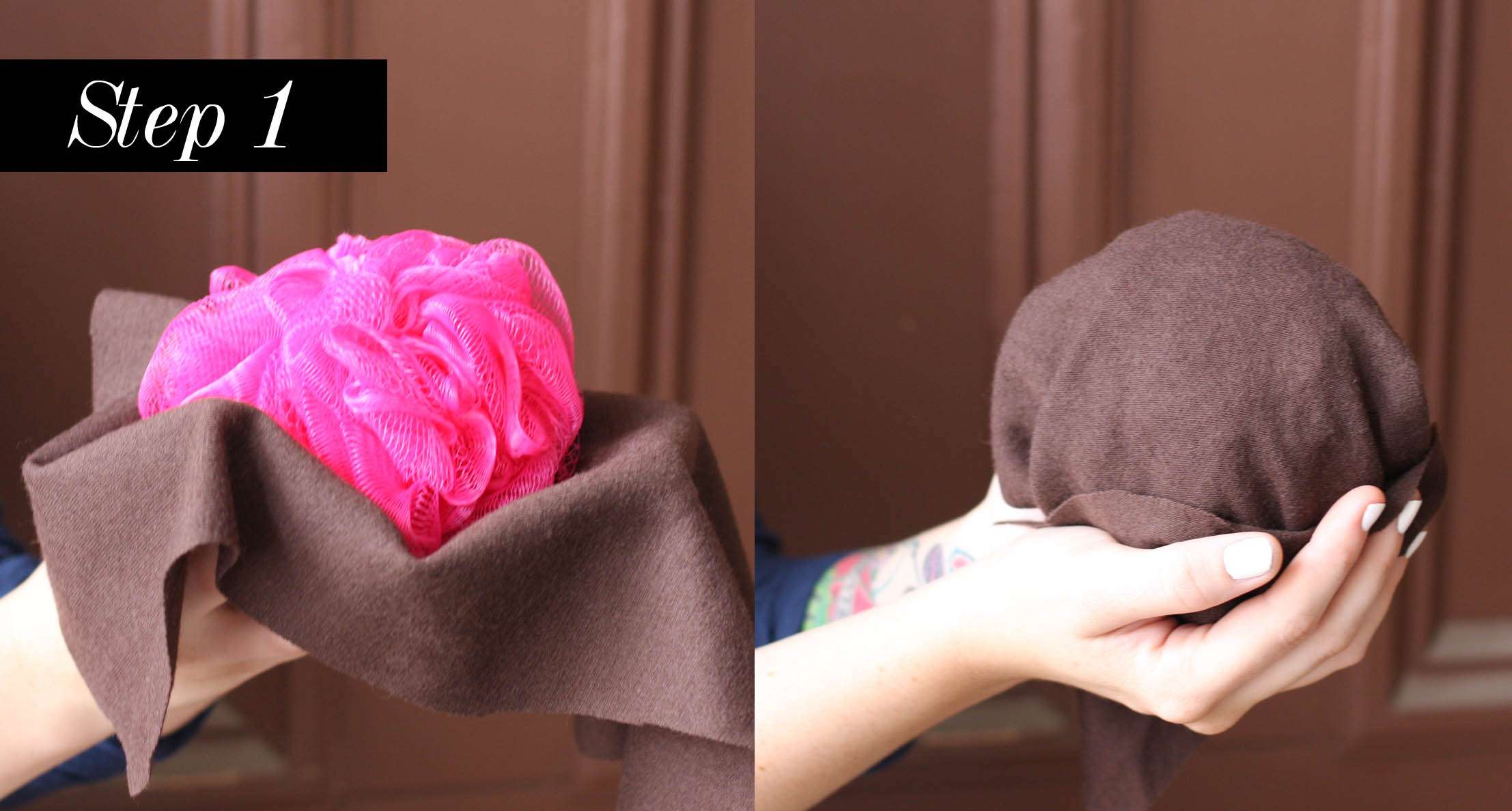 Step 2: Pull one small section of hair forward (leave unteased). Gather a second 1-2 inch section, spray and back-comb it. Repeat with 2-3 more sections until your hair looks like this…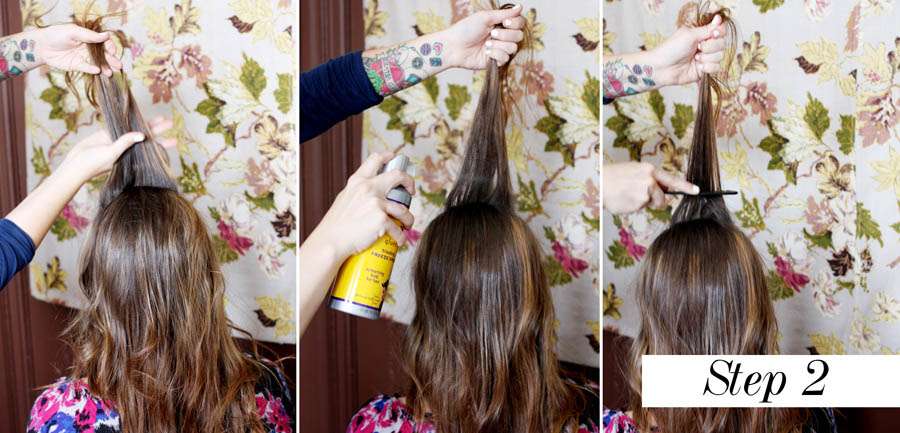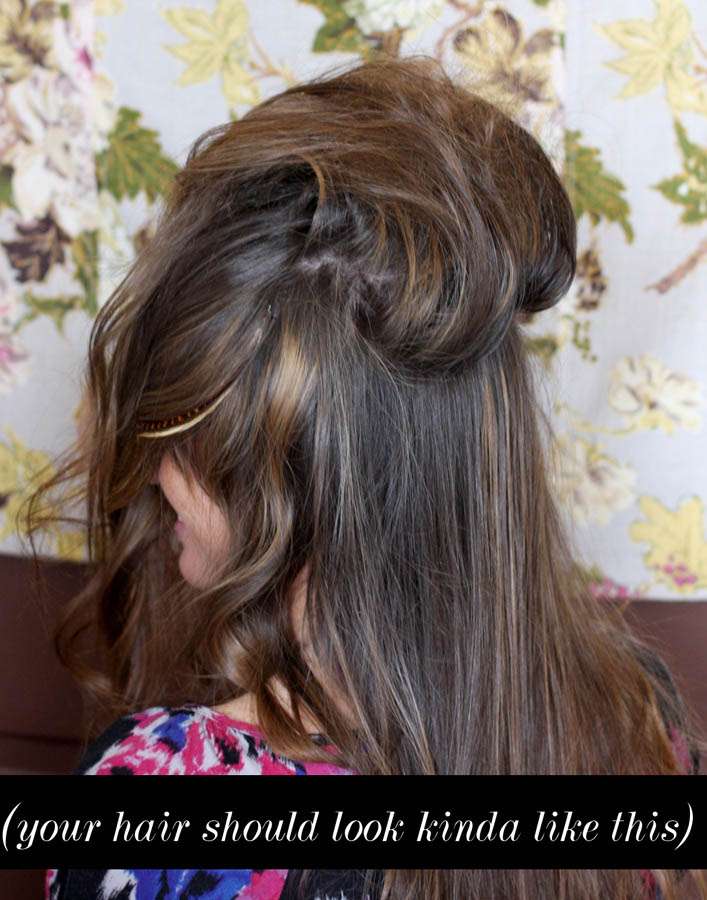 Step 3: Add the loofa to your hair. Wherever you position the loofa will be where the bump sits. Cover the loofa with pieces of hair and pin each piece down. Continue to cover it from every direction until the loofa is completely hidden!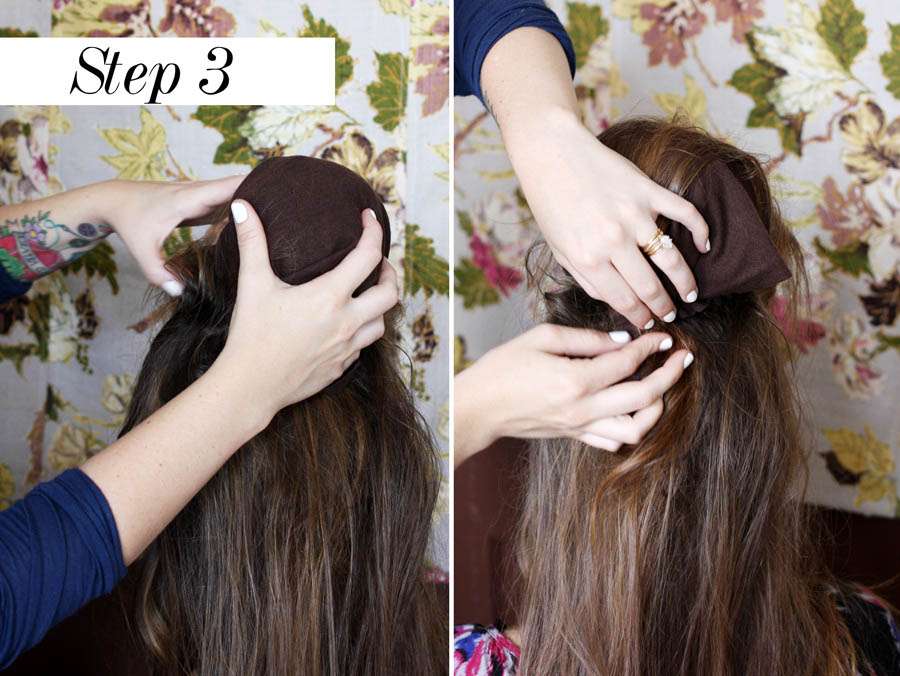 Step 4: Pull pieces from the sides of the hair back to cover the sides of the bump. This creates a beautiful shape.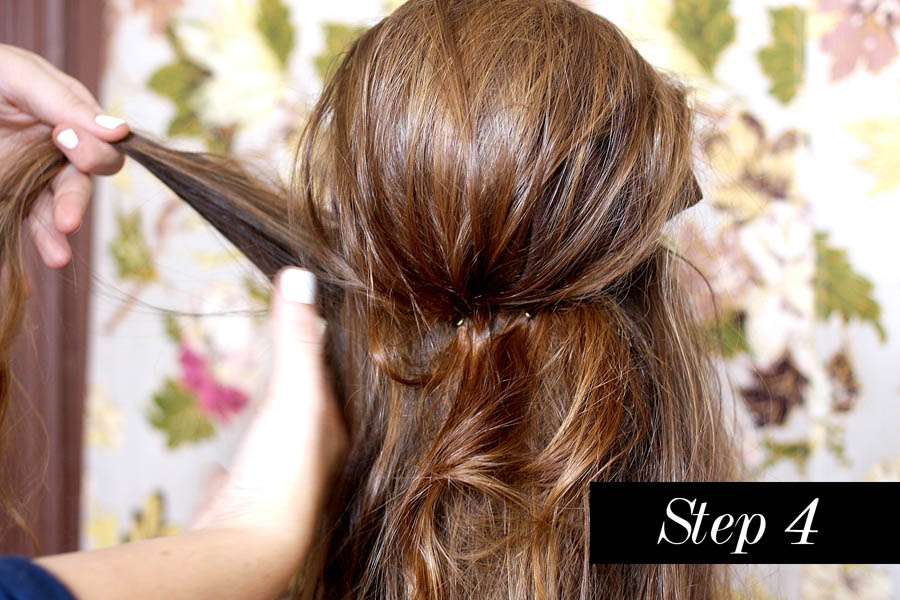 Step 5: Choose to pull the back of the hair up or leave it down (a la Amy Whinehouse).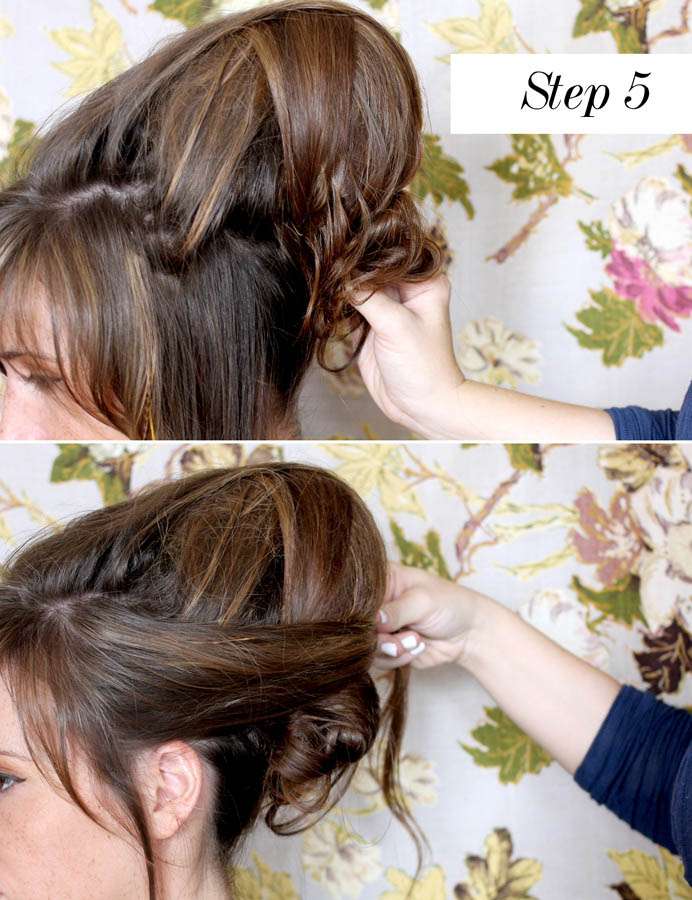 Enjoy your new beehive! I wore one in my bridal portraits and my bridesmaids wore them at my wedding. Beehives are so classic and stylish. I love them paired with a 1960's dress or a simple gown.
XO, elsie
Photography Credit: Arrow & Apple