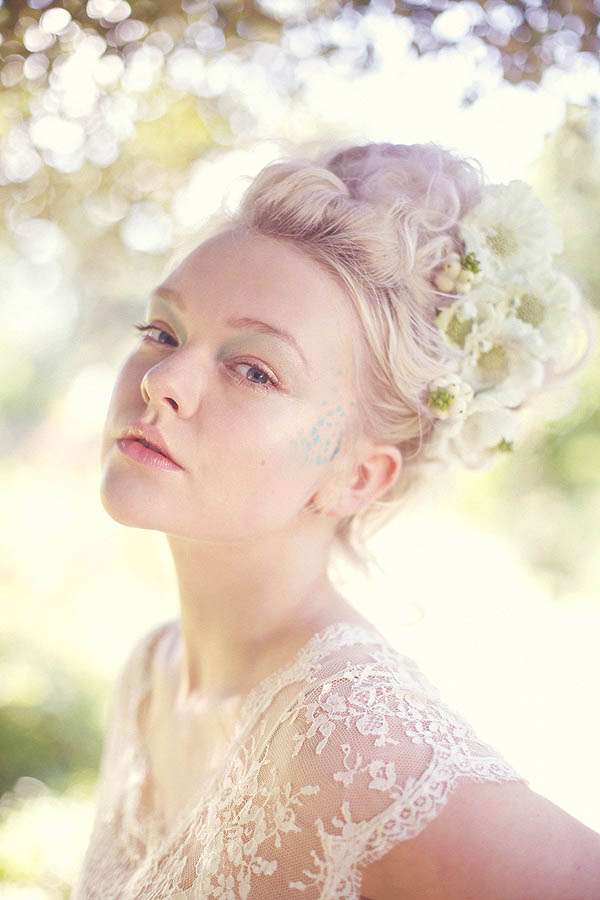 Hi Kat,

Firstly, I wanted to say that out of all the blogs I visit over various genres, your's is the most consistently updated and therefore interesting blog I've come across.

My predicament is that me and my future husband are planning our wedding from London to take place in our home New Zealand. We are flying back there in February to get married on the beach with our closest friends and family.

My hope is to do my hair and make up myself. This will require deciding on a look (I know I want bright red lips!) and buying the products that won't sweat off in the summer sun (it will be the middle of summer when we get married.) My makeup skills are amateur at best, and I'd like to know how to strategically paint myself pretty!

I'd really appreciate if you could give any tips of good long wearing products, what to avoid and options for learning to apply.

I'd really appreciate your advice,

Ruth xxx
Well there's one lady I knew I could call on to help Ruth with her dilemma – my bestie, make up artiste extraordinaire, Elbie Van Eeden!
♥  ♥  ♥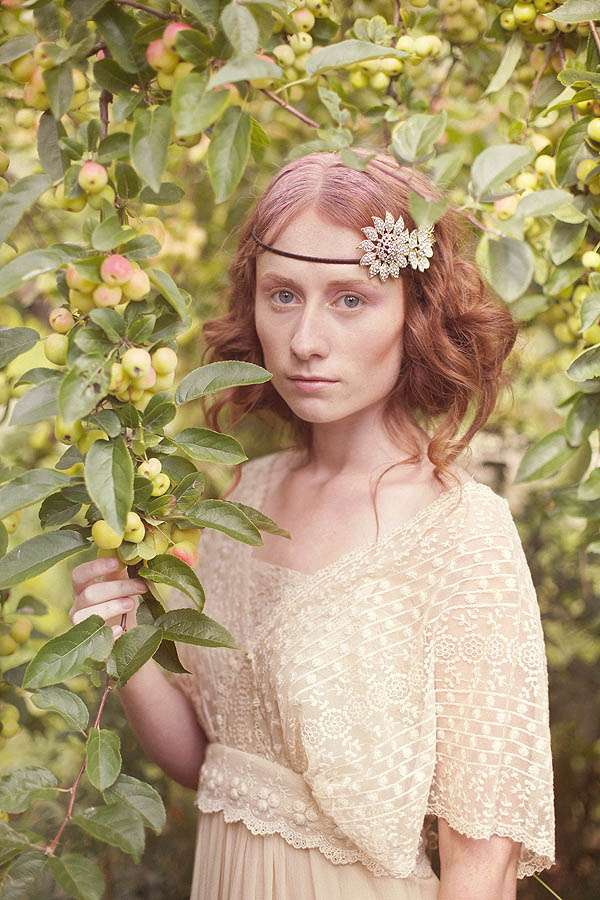 When Kat emailed me about doing a post on DIY hair/make-up brides, I knew that it will be a tricky subject. I strongly believe in the difference it makes to have a professional take care of your hair and make-up on your wedding day, in both technique and products.  Photographers are now even more keen on using hair and make-up artists in engagement shoots, just to make their work easier when it comes to retouching.
But I know some brides get married abroad, or won't be able to afford a hair and make-up artist. A lot of brides would consider going to a department store for make-up trials.  Whilst it is a good idea, and you often get the money you spent on the lesson off any product you buy, unless you know that the brand works on you, it could be a frightening experience.If you're scared about being bullied into buying products from one make-up range at a store, book a consultation/trial with a independent make-up artist. That way you know you'll have an unbiased opinion about products, and you could buy the products at your own time, once you've seen the results. They will be able to teach you about different techniques, what NOT to do, which brushes to use, and how you could use the make-up after your wedding day.
It's also a good idea to wear the make-up all day, to see it in different light, and to see how long it stays put before committing to buy anything. If you book a trial, feel free to bring someone with you (preferably someone with a good eye for make-up and hair) so she could help you remember and assist you on the day.

The best make-up products are often expensive, but things like foundation and concealer are worth investing in. You'll be having your photo taken all day so you don't want any 'cakeyness', or even worse, a ghostly appearance on your photos! There are too many women out there with the wrong colour foundation – make sure you don't make that mistake on your wedding!  Once the wedding's over, you could still use it, even if it's just for a night out, if you're not a 'make-uppy' person.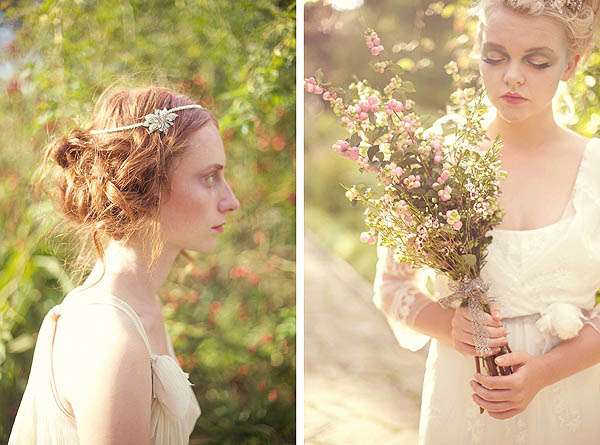 In terms of eye make-up, primers work wonders in keeping eyeshadows on. There are waterproof eyeshadows available (let's face it, you ARE going to cry!) and it's especially good if you you're getting married in warmer climates. That being said, look for smudge/budge proof eyeliner, mascara and consider using a lipstain instead of lipstick – it's more fresh-looking and less drying than most longwearing lipsticks (and it won't come off on your husband when you kiss him!) It's also multi-purpose – use it for a flush of colour on the cheeks.
Although I LOVE crazy looks, it only looks good when done right.  But I would still like you to EXPERIMENT!  Until you get the look you want, have a play with make-up (you could always rinse it off and start again if you don't like it!)  Get ideas from other people's make-up you see in magazines, whether it's vintage, punky, simple, full-on…
I have my bridal make-up kit as well as a shoot kit, but I do sometimes delve into my shoot kit for extra drama (check out Illamasqua's lipsticks & glosses for inspiration.)
You still want to look like you on your wedding day, but why not have fun with it?
Here's are some of my favourite products for using on brides: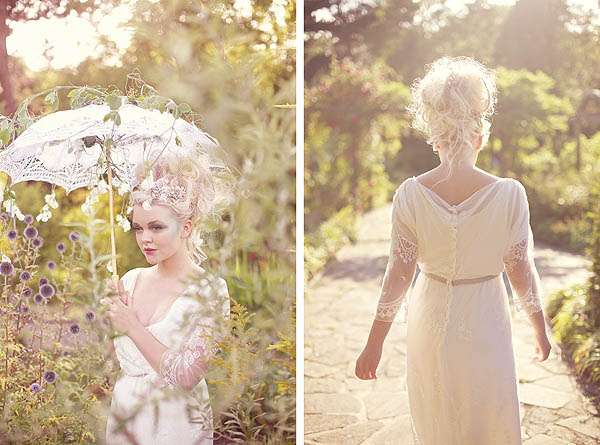 When it comes to hairstyles, if you're not handy with your own hair, ask a friend to help you.  Some of the most stylish upstyles I've done have also been the most simple, by curling the hair (lucky you if you already have natural curls!) and randomly pinning it to your head, keeping in mind where you want the focus to be (crown, nape, middle, side).  This could be very striking when used with natural flowers or a stunning hairpiece.  If an updo is not your thing, get someone to blowdry it for you.Less could be more, and the less things you worry about, the better!
I hope this helped some DIY brides, feel free to contact me through my website for further information.
Elbie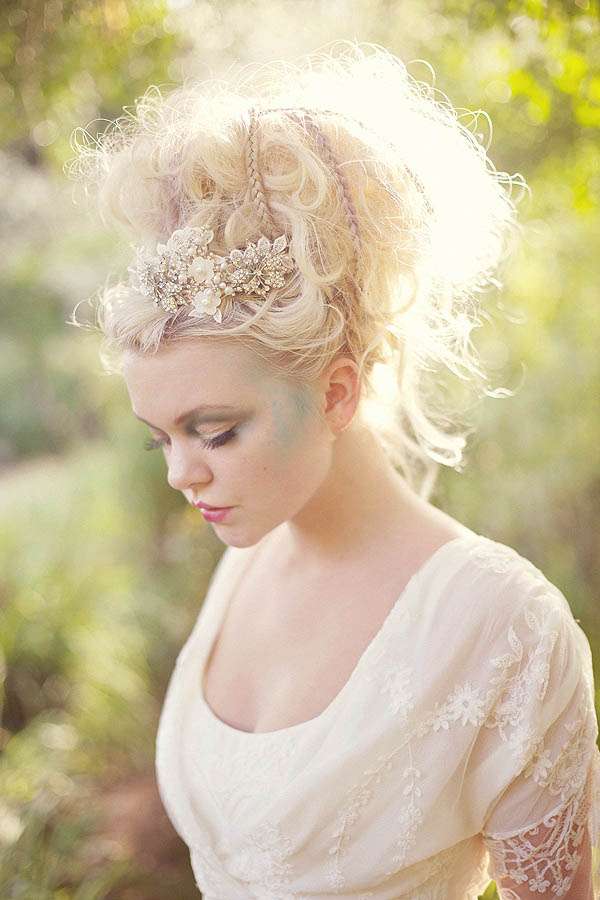 Thanks Elbie! Ruth, I hope you've found this useful. I also thought I'd join in and share some of my favourite products at the moment too…♥ 
Illamasqua New Skin Base Foundation
, £25
♥ 
MAC Pro Longwear Concealer
, £13.50 (cheaper alternative 
Collection 2000 Lasting Perfection Concealer
, £4.19)
♥ 
L'Oréal Paris Studio Secrets Smoothing Resurfacing Primer
, £11.29
♥ 
Bobbie Brown Sheer Finish Loose Powder
, £23
♥ 
Illamasqua Liquid Metal in Surge
, £17.50
♥ 
Bourjois Little Round Pot Blusher
, £6.49
♥ 
OCC Lip Tar
, £8.99 (cheaper alternative 
Pout Paint
, £4.99)
♥ MAC Limited Edition 'Quite Cute' lipstick (no longer available but a cheaper alternative –
 Barry M Lip Paint
, number 62, £4.49)
As you can see, I'm a bit of a make up whore…Have fun ladies!What are your favourite make up products and do you have any DIY tips for Ruth?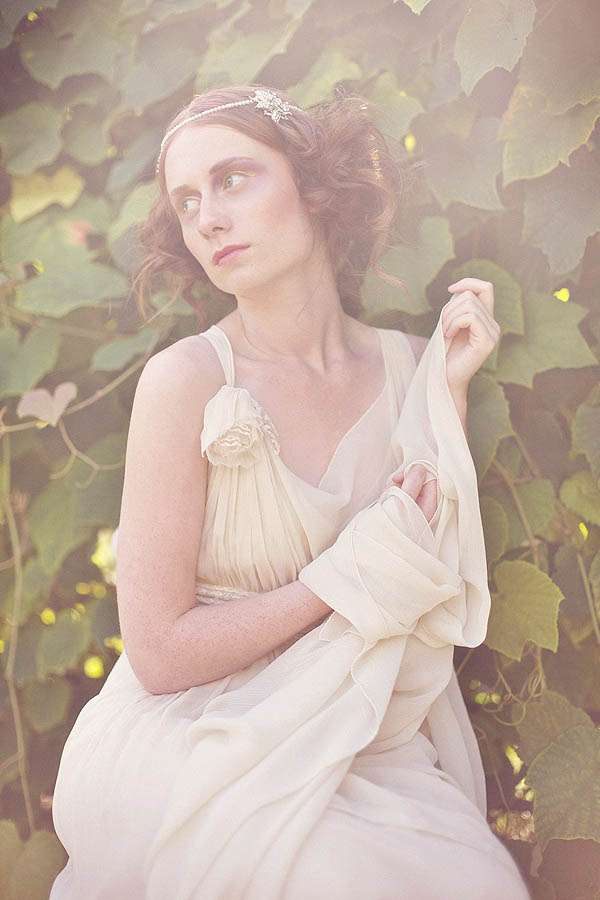 All Image Credit: Sarah Gawler Photography  Full shoot can be seen here.
Photo Shoot Stylist: Savoir Weddings
Photo Shoot Hair & Make Up: Elbie Van Eeden