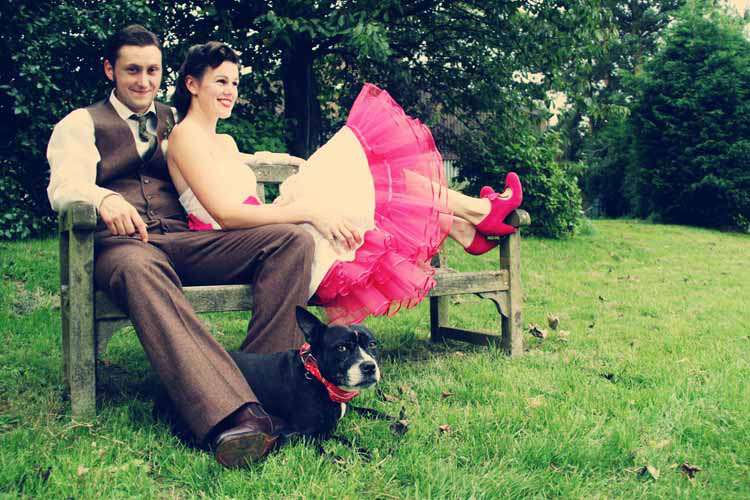 We knew our wedding was going to be slightly different but I guess that's what you get when you try to incorporate cars, music and food, emphasising the feasting and dancing with friends and family rather than the actual ceremony" began bride Louisa. "We both have an affinity with old cars, cars that have been around a while and have a tale to tell so we had no problem finding a wedding car – I had the perfect excuse to use my hotrod, a 1928 Model A Ford. Not wanting to leave his cars out of the fun, Rob decided we should include a mini car show where he and our friends could park up their old cars and in some cases, their beds for the night."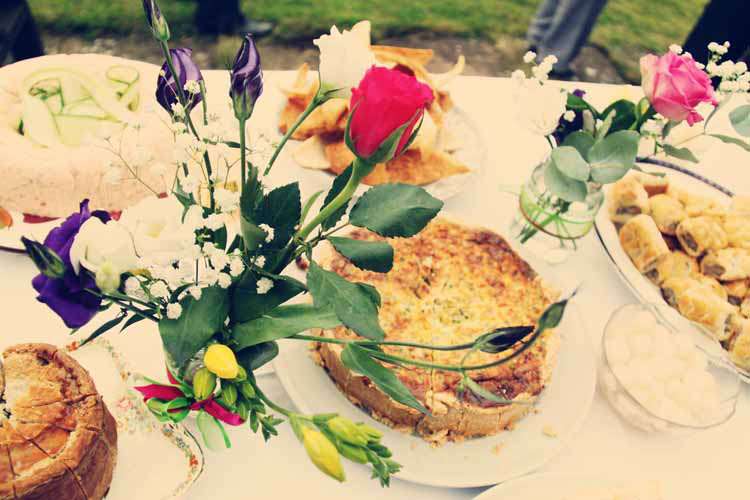 Yep, that's right – Louisa & Rob's guests were invited to their homespun music and car festival wedding complete with the invitation to camp over afterwards. The wedding was a combination of a registry office ceremony, a tea party at the bride's Grandmother's house and finally a massive celebration in two yurts, set up in the bride's Dad's field.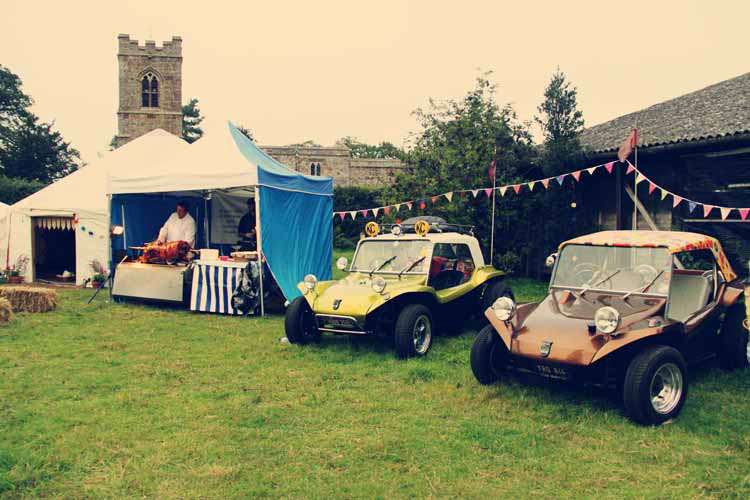 The DIY details of the wedding were a combination of hard work from the couple and their friends and family. Details such as the lino cut and printed the invitations, the bunting and origami cranes which decorated the yurts and the flowers and centrepieces were all put together by their loved ones. The food that was served at the Grandmother's tea party was made by Louisa, the Mother of the bride and the Mother of the groom in the run up to the wedding and Rob even made homemade cider!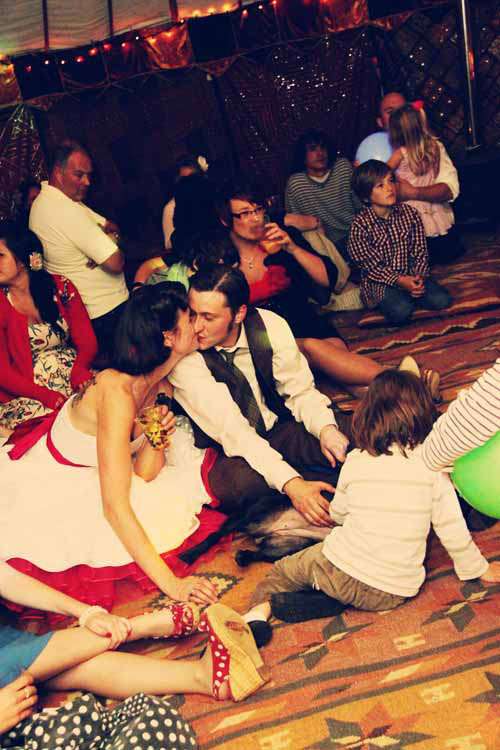 "The yurts provided the perfect setting for the evenings entertainment, concluded the bride. "We had asked various friends to help make our party rock by playing music for us so the bands and DJ's made themselves comfortable; the bands played acoustic sets and the DJ's got us all dancing. The yurt also made a great place to curl up and sleep once the hog roast was polished off, the bonfire had burnt it's last log, Rob's fireworks had called for their last 'ooo' and our party feet were done."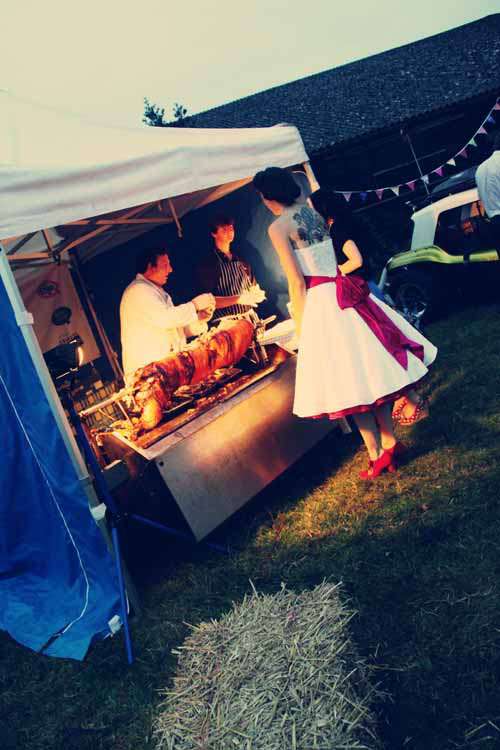 Huge thanks to Louisa & Rob and their photographer Sassy for sharing their wedding with us today
Photography Credit: Assassynation
Ceremony Venue: Oakham Registry Office, Rutland
Tea Party Venue: Bride's Grandmother's House
Reception Venue: Yurts from Hooes Yurts
Bride's Dress: Candy Anthony
Bride's Shoes: Office
Daytime Jewellery: Great Great Aunt's moonstone necklace & earrings
Evening Jewellery (hotrod necklace): Gift – Swank Jewellery
Bride's Wedding Rings: The Crafty Partridge Chloe Lawson (friend)
Hair: Pin Curls and Pompadours
Groom's Suit: Tweedmans
Cake: DIY
Beer: Ufford Ales
Hog Roast: New Lodge Farm
Flowers: DIY
Music: Bands: Vanilla Pod & Tony Devenish – Rebelation
DJ's: Deli Beats Soundsystem & DJ Dog