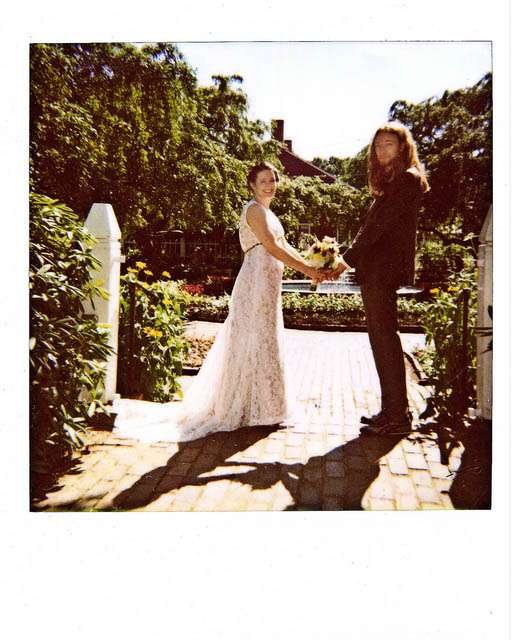 I've known (as in online-known) photographer Katie Malone for about 3 years. We got married about the same time and were both members of the same forum during our planning. I love when she emails me weddings she's now shooting. It's incredible how we're both still surrounded by this wedding-world after all this time…and doing it in a bad ass way of course!
I've loved her photographs ever since she first started experimenting. She uses a variety of cameras to give her photographs a totally different look to anyone else's. Infrared, Vivitar ultra wide & slim, Holga & Polaroid are all used alongside her digital SLR to get her unusual and intoxicating techniques.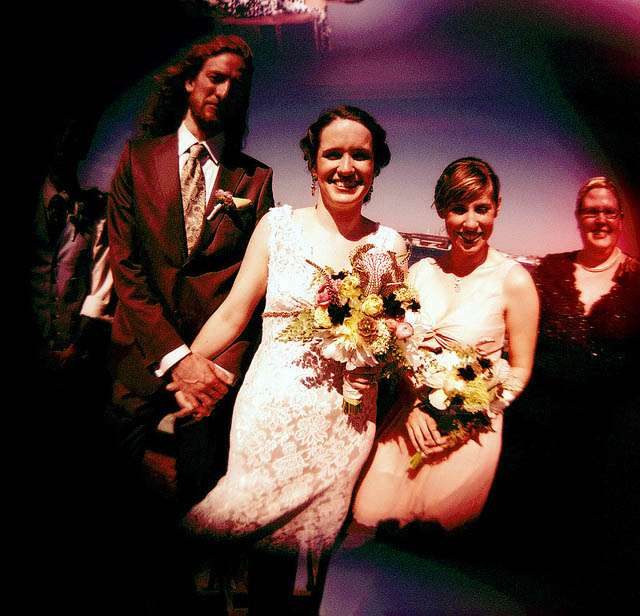 Emily & Daniel's wedding was a classic mix of the things they loved and the people they really cared about. They decided early on that it was their family & friends that mattered to them and not making sure they had the 'coolest' wedding going.
"Early on we made some big compromises with my parents (who paid for much of the wedding) and had to learn how to live with it," thet explained. "So from that point on, the goal was to hire people we would genuinely want to be friends with, to stick to our guns when necessary (like having the rehearsal dinner at our very favorite burrito shack) and only take on the projects we really cared about. There is pressure on all sides–be traditional, be super indie-diy everything–and at some point I realized that I really just didn't care. So I didn't take on any further projects and either dropped the idea or hired someone to do it. And we surrounded ourselves with friends. Our officiant was one of my oldest friends, our dj was a friend of a friend who is now a friend, we got cakes from our favorite bakery. We spent our money with local or small businesses where we could, and didn't fuss about going to the mall when we needed to. Planning a wedding definitely helped me get rid of some of my art school hipper-than-thou pretensions. And in the end, it didn't matter if it was the most unique, cool, wedding our friends and family had ever been to. It was ours. And they were all dancing their asses off and sneaking onto the golf course to play a hole and drinking and eating and being a big convivial mess of our family. Which is exactly the point."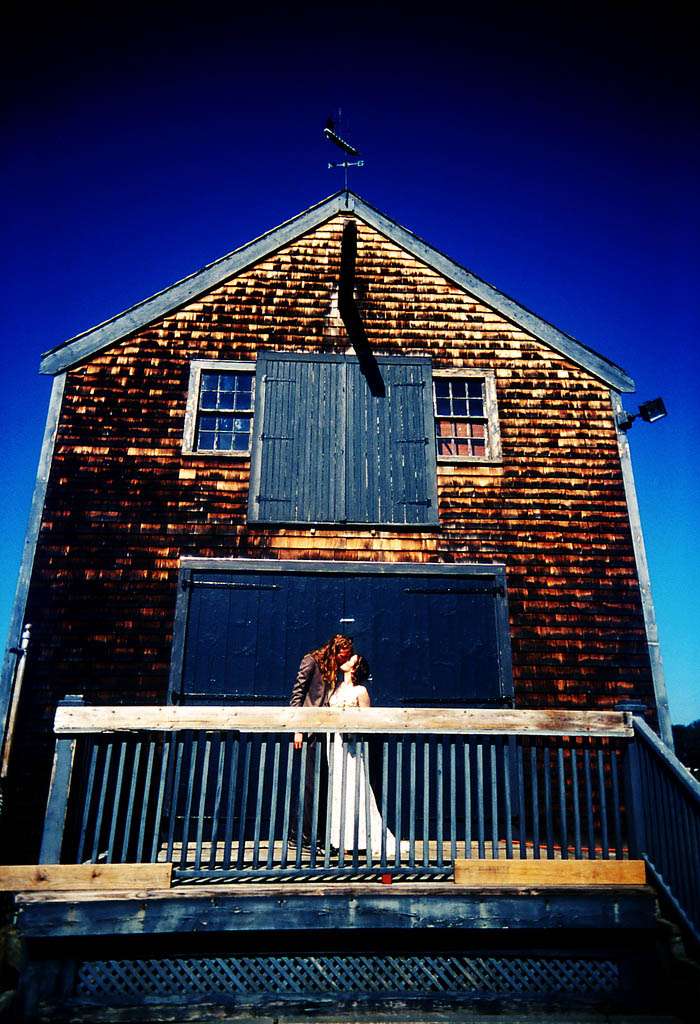 Thanks to Katie and to Emily & Daniel for sharing their perfect-for-them wedding today
Credit: Katie Malone Photography
Venue: Abenaqui Country Club, Rye NH
Bride's Dress: Marisa Bridals
Bride's Shoes: Leifsdottir
Feather hair clip: DIY – Bride's Mother
Earrings: J Crew
Bracelet: Macy's
Handmade Rings: Beth Cyr 
Ring Bowl: Paloma's Nest
Bridesmaid's Dress: J Crew
Groom's Suit: Zara 
Groom's Shoes: Tiger
Groom's Cuff links: Vintage (belonged to his maternal great-grandfather, who owned a jewellery shop)
Best Man: Dressed himself
Flowers: Cymbidium FloralExeter, NH
Cake: Beach Pea Baking Co, Kittery ME
Favours: Cups from the cafe we both worked at when they met,Uncle Jon's Coffees, filled with candy from Candy.com and Lake Champlain Chocolates
Invitations: DIY