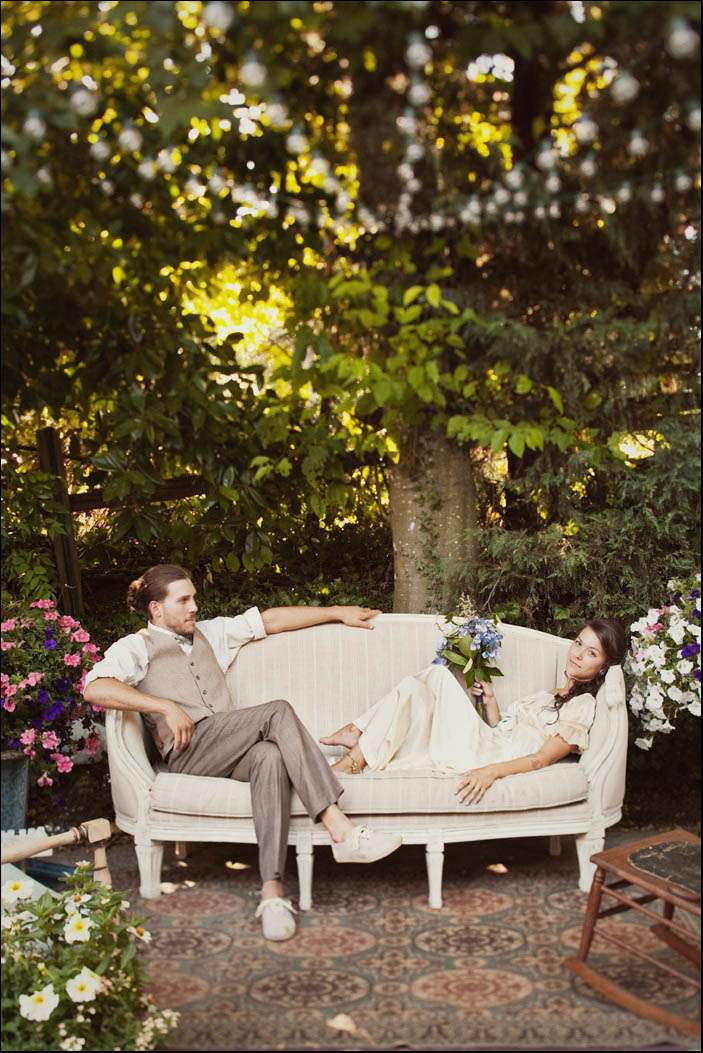 Oh yes! I am so excited by Kamela & Brian's vintage/eco/organic/outdoor wedding. The couple made wedding choices that were totally perfect for them and ignored a lot of the usual wedding industry rubbish. They got married at their Grandparent's house in Vancouver and had the super personal reception in their back garden.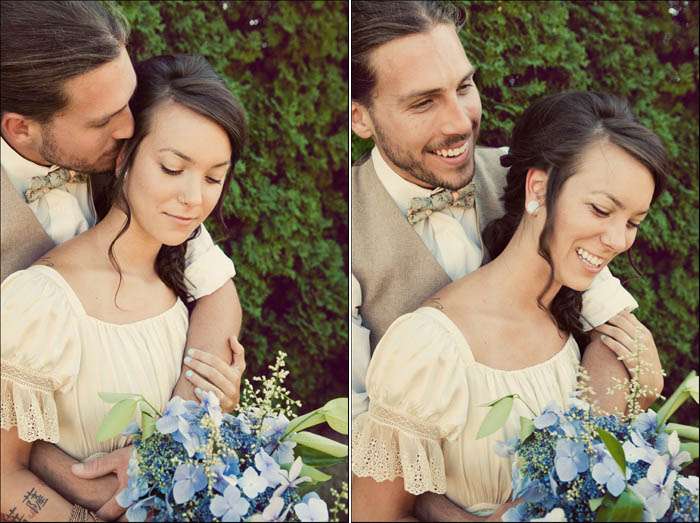 The bride wore a stunning 1930's vintage dress that was actually the first and only one she tried on. It literally seemed like it was made for her as she didn't even need to get it altered. The groom and groomsmen also wore vintage clothes (except their bow tie which were made by the bride and her Mum) but one of my favourite parts of both their outfits has got to be their shoes – no uncomfortable heels for the bride or ugly 'dress shoes' for the groom! They both wore their favourite trainers – Toms.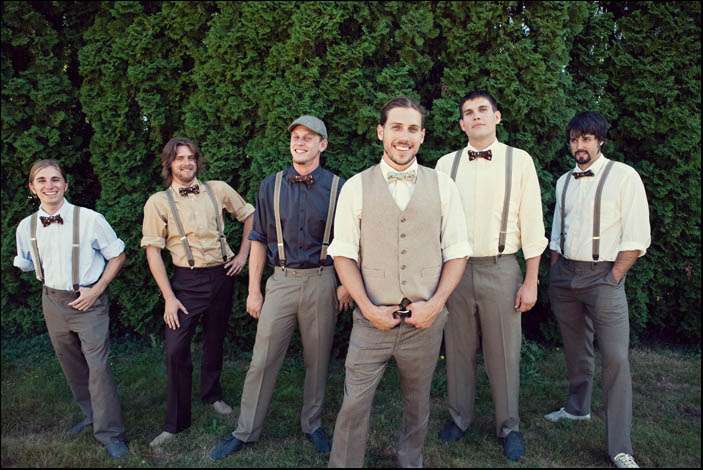 Instead of spending a fortune on flowers, friend and family collected wild flowers which were set them up in collected vases and added to vintage fabric napkins for favours.
"We made everything ourselves… literally. Weddings can be so wasteful, and since were both so passionate about nature we decided that we would get everything we possibly could used or organic. We spent months scouring vintage shops to find plates and decorations.  There wasn't really anything that we bought new. We borrowed from friends and family and even though our garage was full of stuff leading up to the wedding it was totally worth it to have a huge compilation of things with stories.  We bought sheets and hemmed 150 napkins, my brother drew our wedding invites and we assembled them, we handmade all of our wedding favors, had our friends bring their favorite dessert recipe for a huge dessert table, and we made all of our own delicious, organic, locally grown Mexican inspired food and so much more.  I would have never been able to do it by myself, this wedding was an amazing collaboration of family and friends who were so generous.  But really this couldn't have been done without my mother, who spend many a night crafting till the wee hours and made all of my ideas a reality. And is generally… just a bad ass chick."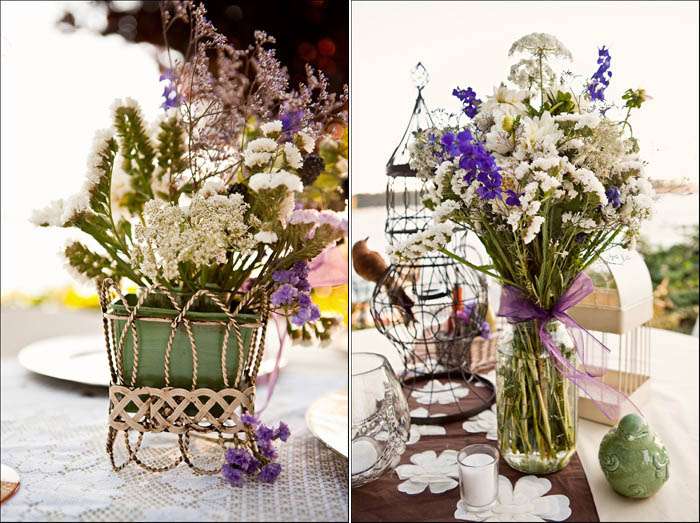 "We left for our honeymoon that night at 4 in the morning the band was still playing and friends were still dancing.  When we returned we heard of skinny dipping adventures and sunrise jams. That's pretty Rock n Roll if you ask me."
Huge thanks to Kamela & Brian and their photographers Heather & Grayson for sharing this inspiringly gorgeous wedding with us today
Credit: Jagger Photography