Sarah & Kevin's darling backyard wedding took place in a friend's back garden in Arlington, Texas. The vintage-inspired theme with robin egg blue touches made for the perfect, personal picnic wedding. The day was styled by Revolution Garden and several of the wedding accessories (including the invitation, all hair accessories, the sign-in painting, and the decorated hat box) were hand-made by them as well. The whimsical bouquets made of all off-white and vanilla flowers and the boutonnieres were created by The T Shop. The bridesmaids wore dresses from Anthropologie and the bride's dress was put together with thrift store shopping including Buffalo Exchange.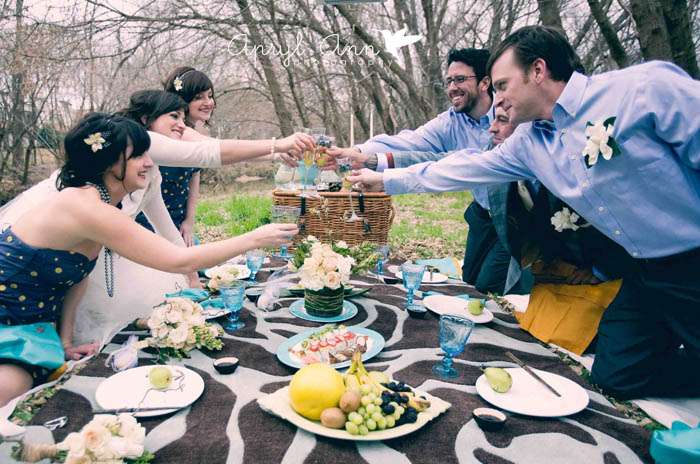 The whole day really reminds me of some sort of Alice in Wonderland (very apt right now I know) tea party. Its simple and personal but at the same time totally gorgeously styled. Love love love
Thanks to Apryl for sharing these today. Le Swooon!
Credit: Apryl Ann Photography