Featuring UK weddings makes me happy. Not only because I know being a British blogger makes me stand out from the crowd, but because it makes me so happy that us Brits are finally catching up to our American friends in the style stakes! Therefore to celebrate I'm going to blog not one, but two awesome UK weddings today (and a little bit of California dreamin' at the end of the day – sorry I can't resist it.)
I'm kicking off with a wedding that's not only fabulously unique but the bride is in a purple dress! It was actually an Alfred Angelo bridesmaid dress but certainly did the job as a glamorous and unique bridal outfit.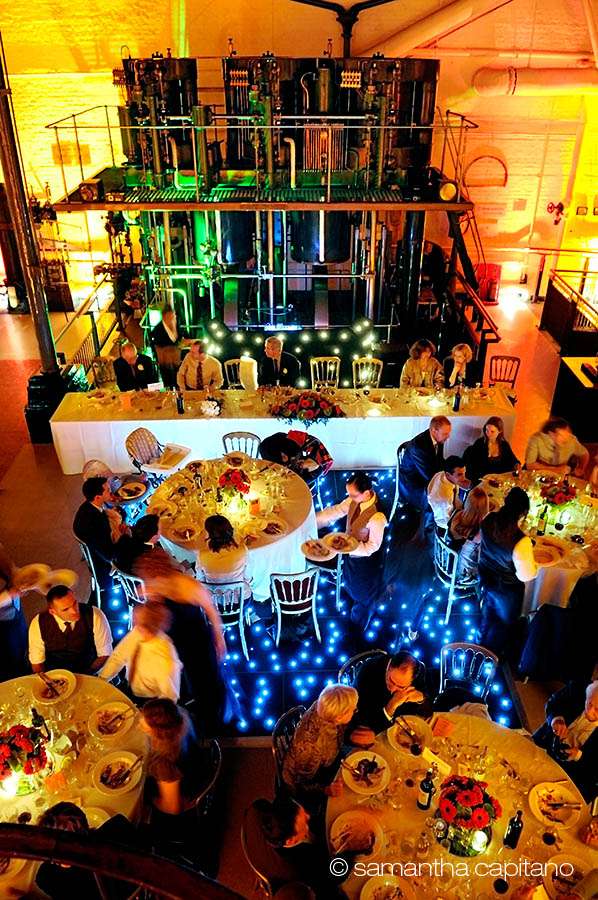 The ceremony took place in the beautiful villa Pitzhanger Manor House in Ealing while the venue was held at the Kew Bridge Steam Museum. Both venues gave the day an almost Victorian feel don't you think?
Thanks to Samantha for sharing this fantastic day with us
Credit: Samantha Capitano Photography